Lithium batteries are becoming available as a choice for rv solar, which may lead to information overload for both dealers and consumers.
Do they stick with the standard agm or switch to lithium? Here are some suggestions for helping your consumer analyze the advantages of each battery type and make a better educated choice.
#1. Duration and Price
Which battery to choose is heavily influenced by budget.
It may seem obvious to choose an AGM since lithium batteries are more costly to begin with.
But why is there a difference? Because the components required to create AGM batteries are affordable and readily accessible, their price remains lower.
The materials used in lithium batteries, however, are more costly and some are more difficult to get (i.e.
lithium).
The life expectancy of these batteries should also be taken into account throughout the decision-making process.
The initial expense of the lithium may be mitigated in this way.
The distinctions between lithium and AGM are most seen in the following areas:
The depth of discharge may be delicate with AGM batteries. This implies that the battery has less cycles the deeper it is depleted.
To optimise their cycle life, AGM batteries should typically only be drained to 50% of their capacity. To reach the requisite capacity, additional batteries are needed due to the limiting depth of discharge (DOD) of 50%. This entails higher up-front expenses and an increase in storage space requirements.
On the other hand, a lithium (LiFePO4) battery has a substantially longer cycle life since it is less impacted by the depth of drain. Fewer batteries are needed to attain the appropriate capacity thanks to its DOD of 80–90%.
Less storage space is required since there are fewer batteries.
More to come on discharge depths.
Initial Cost Per Capacity ($/kWh):
AGM – 221; Lithium – 530
Initial Cost Per Life Cycle ($/kWh):
AGM – 0.71; Lithium – 0.19
Agm
Not Hard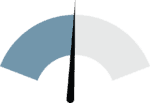 Lithium
Great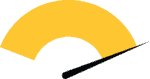 #2. Technology
AGM batteries still have established time-tested technology since they have been around for a lot longer, even if lithium batteries may offer benefits.
AGM batteries also outperform other types of batteries when it comes to charging in very cold conditions (below zero degrees Celsius), but with a little reduction in efficiency.
For usage in below-freezing conditions, lithium batteries need temperature control as opposed to AGM batteries.
Agm
Great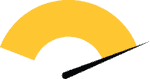 Lithium
Great
#3. Physical And Weight
In addition, lithium batteries are lighter since they do not include the heavier lead-acid present in AGM batteries.
Since the DOD of a lithium battery bank is between 80 and 90 percent, it often takes up less space.
(To achieve a specified capacity, fewer batteries are needed.) As a result, lithium batteries may save more room and weight than conventional AGM batteries.
Agm
Not Hard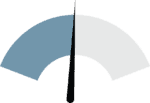 Lithium
Great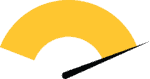 #4. Discharge
The proportion of a battery that has been discharged (used) compared to its total capacity during a charge cycle is referred to as the depth of discharge.
AGM batteries provide a 50Ah (or 50% discharge) before having to be recharged, but a lithium battery with a 100Ah (amp hours) total capacity will give you 80Ah to 90Ah (or discharge to 80 percent to 90 percent).
These figures suggest that lithium batteries are preferred for those who live off the grid all the time, whereas AGMs are better for people who use their RV for just a few months at a time.
Agm
Not Hard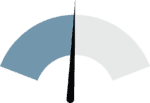 Lithium
Great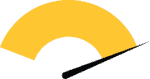 Considering the purpose for which you are employing it.
It may be excellent for irregular RV travelers.
#5. Maintenance
The Go Power! lithium and AGM batteries are said to need no maintenance since they are both sealed.
Agm
Great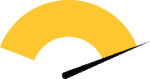 Lithium
Great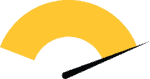 Considering the purpose for which you are employing it.
It may be excellent for irregular RV travelers.
Summary
AGM – Even if lithium may appear to be the preferable choice, some people should still give AGMs some thought.
This is why:
Suitable for use as starter batteries (most lithium batteries cannot)
Perform better when it's colder
Dependable technology
Series wiring is an option.
Less costly at first
A decent place for the majority of novice installers to start
The lithium Compared to AGM, the lithium battery is a relative newcomer to the RV battery industry, but it is a powerhouse.
These are its advantages:
An increase in charging efficiency of up to 15%
Approximately 50% lighter than AGM
Greater longevity
Greater discharge depth
Despite being more costly initially, they eventually make up the difference.