We just wrote a piece on how to use heat tape to prevent your RV water hose from freezing.
We did this ourselves and had great success.
However, many RVers aren't the do-it-yourself type and would rather purchase a ready-made, well completed item.
So, just in time for the chilly winter, today we're going to look at three of the finest heated RV water hose alternatives.
A Heated RV Water Hose: What Is It?
In order to prevent the water hose from freezing when you're camping in cold locations, heated RV water hoses utilize energy to heat the full length of the line.
Most heated water hoses employ a heating element, a thermostat, and often some insulation to accomplish this.
The water in your ordinary RV water hose would freeze if you tried to use it in below-freezing weather, and the hose would likely break, leaving you not only without water but also with a mess to clean up.
For this same reason, several RV parks where the temperature often drops below freezing demand that RVers have heated water hoses.
Does My RV Need a Heated Water Hose?
Depends, really.
You may check "RV heated water hose" off your list of essential goods to bring if you're an RVer who visits warm areas during the winter and stays there, or if you winterize and store your RV and don't plan to use it then.
A heated water hose, however, might be useful if you plan to camp for a significant amount of time in a location where the temperature often drops below freezing and if you want to be linked to a municipal water supply at that time.
As an alternative, you may adequately insulate your water hose to prevent the line from freezing.
Here is another link to our article on how to use heat tape on your RV water hose.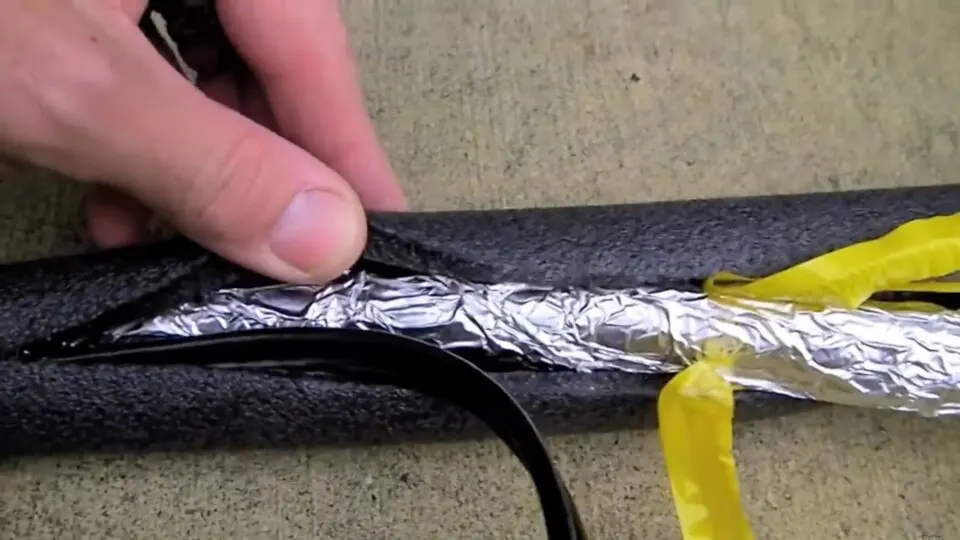 Important Reminder: We weren't spending the winter in a place where temperatures would regularly dip below freezing when we made our DIY heated water hose.
The homemade hose works well, although it could not keep you safe from temperatures far below zero.
A heated RV water hose that is sold commercially would probably work better for you if you want to spend the winter in really cold temperatures.
Additionally, if you're just going to be out in really cold weather for a short while, you may merely store your fresh water hose (i.e., unplug it from the municipal water supply) and use the water in your tank instead.
When it runs out, reconnect to the municipal water system, top up your tank (ideally during the hottest part of the day), and then store the hose once again.
By doing this, you completely eliminate the problem of your fresh water hose freezing.
How to Buy a Heated RV Water Hose and What to Look for
When looking for a heated RV water hose, there are a few things to keep in mind.
Let's take a quick look at them before sharing our top three recommendations for RVers looking for industrial heated water hoses.
#1. Hose Components
Of course, the hose's construction material comes first.
Some heated water hoses available on the market aren't permitted to transport drinking water.
Make sure the hose you choose is constructed from materials that meet criteria for safe drinking water.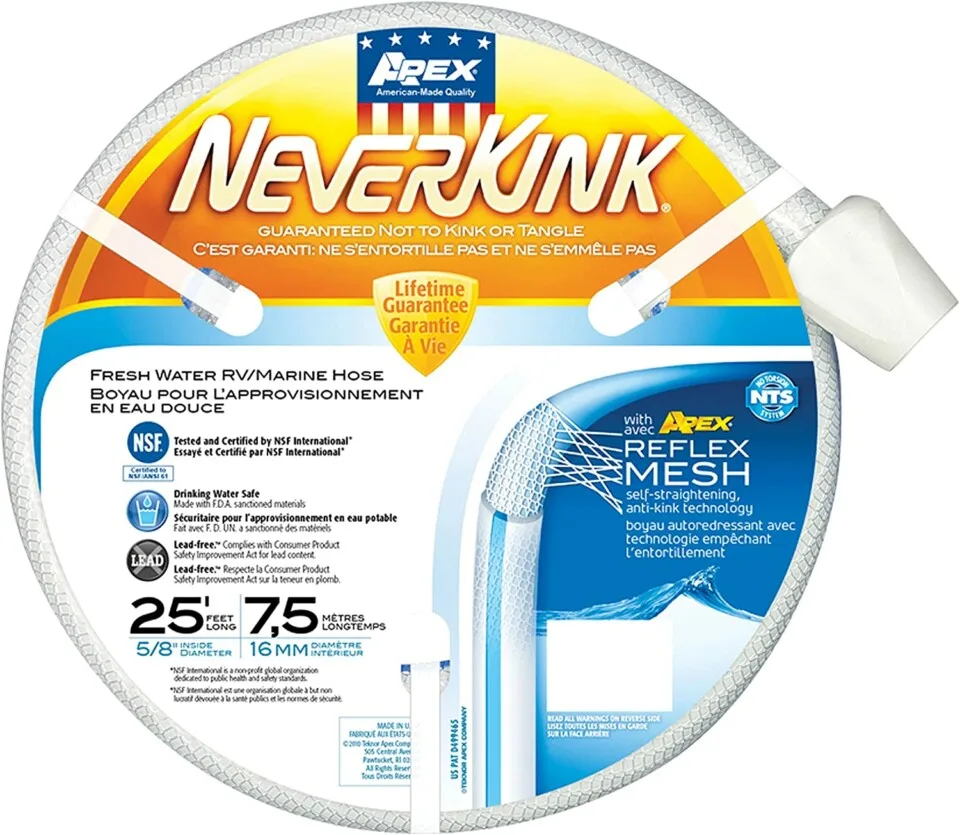 Actually, a drinking water hose is optimal for use with an RV even if you just plan to use the water for cooking, cleaning, and taking showers.
#2. Connections, Hose Diameter, and Length
The length of any heated RV water pipe you are thinking about should also be noted.
There is no need to haul about a 50-foot hose that will also cost extra to purchase if you anticipate being near to your water supply.
Be sure you get a length of hose that will work even if your water intake is more than 25′ from your municipal water source if you're unclear of the length of hose you'll need.
Additionally, heated water hoses come in diameters of 12″ and 5/8″ (a larger diameter corresponds to a faster flow rate), so pay attention to the diameter that the items you're contemplating provide.
Some heated RV water hoses come with a female connection on either end and a male adaptor to use on the male end.
This enables you to utilize the hose's other end as needed.
But always keep in mind that each adapter encourages a leak, so make sure your connection to the adapter is secure.
You may also want to cover the connections and adapter with heat tape or other insulation if the hose will be completely exposed to the elements.
#3. Rating for Temperature
Every heated water hose for an RV has a temperature rating.
Some hoses have a temperature rating of -20°F, while others have a rating of -40°F.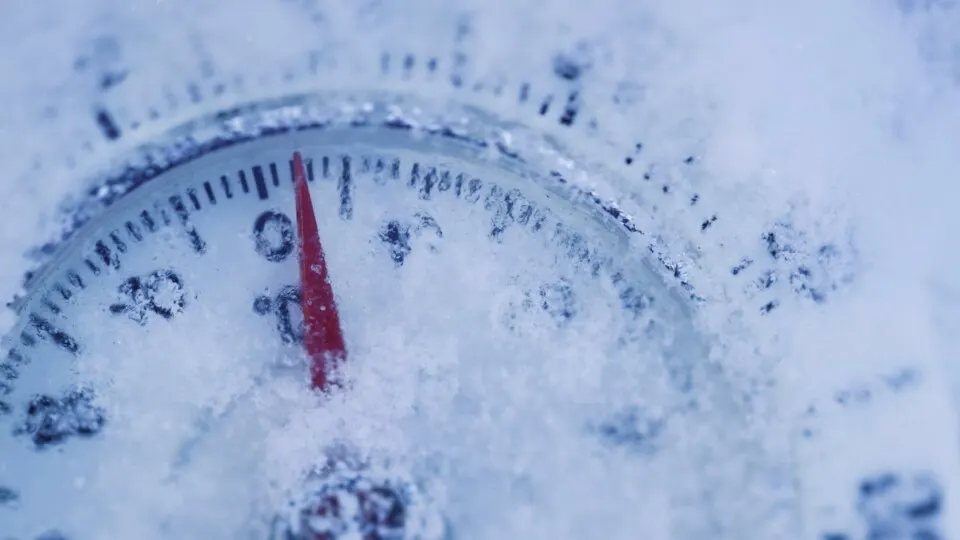 Make sure the product's temperature rating matches the conditions you'll be camping in by checking the manufacturer's website.
#4. Temperature Regulation
Depending on the length and method of your winter camping trip, a temperature control option may be crucial.
The electricity provided to the hose is automatically adjusted via temperature control to account for outside temperature.
So, for instance, if it's a warmer day and the temperature doesn't drop below freezing, your hose won't use electricity needlessly.
Similar to this, if temperatures drop below freezing, electricity to your hose will automatically adapt to the lower temperatures by increasing the hose's temperature as necessary.
This is a fantastic feature since, in theory, it takes over for you in terms of keeping track of the outside temperature.
In theory, however depending on the hose you buy, it could not have this feature or, if it does, it might not function as well as it ought to (this is where reading reviews is helpful).
Thermostats and self-regulation are two ways that you can regulate the temperature (meaning the hose will activate the heating element based on ambient temperatures).
#5. Energy Draw
Finally, depending on your circumstances, it can be crucial to look at the amount of energy that the hose you're interested in using consumes.
This is why:
Access to 120V (AC) electricity is necessary for a heated RV water hose.
You should have no trouble powering your hose as long as you're connected to shore power.
You will need to think about your ability to operate a hot water hose on your rig's power source if you are NOT connected to shore power or if there is a power outage at your shore connection.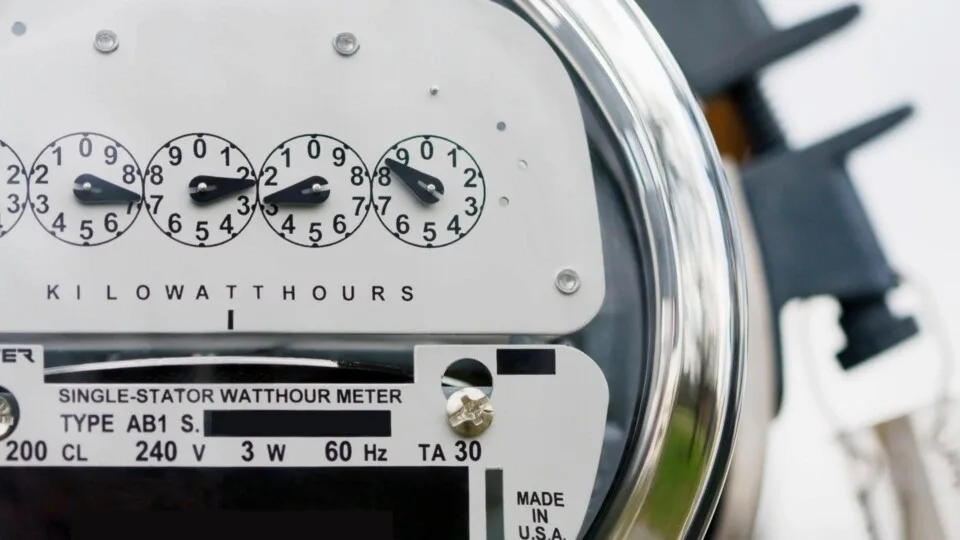 Because of this, you may find it useful to know that a heated RV water line typically consumes 8 Watts per foot of pipe.
Therefore, if you have a 25-foot hot water line, the power consumption is 8 Watts times 25 feet, or 200 Watts (your inverter and any other appliances you have operating in the rig will also use some electricity).
While it lasts, you might also use the water in your fresh water tank.
However, all of this will depend on where and how long you'll be camping, as well as how well you've insulated your vehicle from the elements.
See our advice for winter RVing for more information on that.
Here are our top three picks for the best heated RV water hoses currently on the market, taking into account everything mentioned above.
The Top 3 Heated RV Water Hose Alternatives
You may be asking why we just listed three options.
Anyone who has followed us for any length of time knows that we don't want to seem to be endorsing any product that we either don't use and love ourselves, or that we extensively investigate and suggest based on the product's quality and the experiences other people have had with it.
We have a preferred heated RV water hose, another that we haven't tried but know to have been a very successful product for many other RVers, and a third alternative that, although generally a good product, has some drawbacks that we'll be honest about.
The only three heated water hoses we feel comfortable showcasing at this time are listed below in order, with our favorite option at the top.
Please feel free to share with the rest of us in the comments area below any other hoses with which you've had tremendous success over time.
#1. NoFreezeWaterHose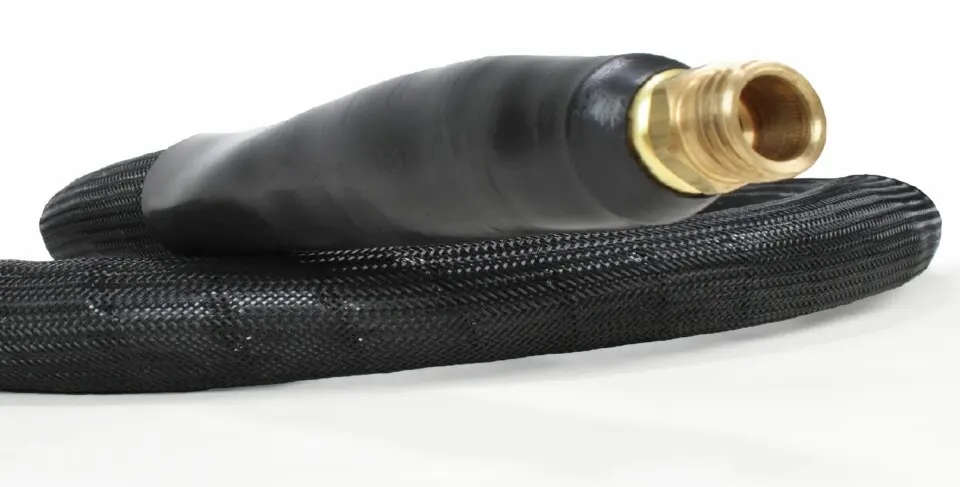 The NoFreezeWaterHose is the best-looking and most durable hose we could find, but it is also the most costly.
But this hose is the one for you if you want to set it and forget it and if you want to RV in really cold weather.
These heated water hoses are created in the USA (Columbus, Ohio) by a family-owned and -operated firm and are offered in a variety of lengths.
They are of high quality and military strength.
These have shown their ability to function well at -30 degrees Fahrenheit, making them the only viable option we are aware of for those who winter in very cold areas.
The flexible, food-grade hose at the heart of the NoFreezeWaterHose is ideal for use as a fresh water line for an RV.
Since the fittings are constructed of forged brass, they won't likely leak or get stuck.
In contrast to ordinary hoses, which include a thermostat for temperature control, the heating element for NoFreezeWaterHose is self-regulated over the full length of the hose.
The only hose with a watertight thermal foam seal is also this one.
The company guarantees that its hoses "will not burn, break, freeze, leak, burst, underperform or short out," and it backs up this guarantee by offering a warranty that is twice as long as that of any other heated water hose manufacturer.
You may get the hose with an extra heating element pigtail at one (or both) ends (s).
To make sure they are also protected from freezing when you install your NoFreezeWaterHose, you may wrap the pigtail around the faucet/spigot connection and/or the connector on your RV's sidewall.
A pleasant extra feature that other hoses lack.
These completely insulated hoses are energy-efficient, drawing just 1.5A (or 180 Watts at 120V) per 25′ of hose.
To guarantee safety, NoFreezeWaterHose advises connecting it to a GFCI-protected outlet.
Here are some more technical specifications.
The heated hoses from NoFreezeWaterHose are used on the Alaskan Pipeline, for example, and were made to withstand the rigors of industrial usage.
They are very unlikely to let you down even in very cold temperatures.
Again, we'll admit that these hoses are pricey, but in this case, you truly do get what you pay for.
If you often camp in very cold winter weather, this hose will give you piece of mind.
Hook it up according to the manufacturer's directions, then set it aside.
NoFreezeWaterHose graciously responded to our message and provided a coupon for RVgeeks readers to use at checkout to save 5% on their purchase: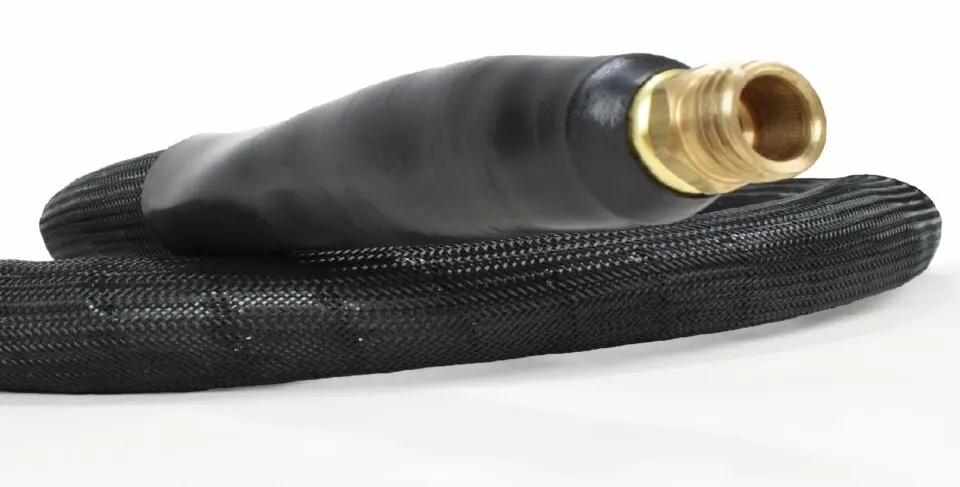 NoFreezeWaterHose.com is offering a 5% discount on all orders.
Use these top-notch, long-lasting, American-made heated & insulated hoses for your fresh/sewer water lines, and you can be sure that both will last.
NoFreezeWaterHose.com is offering a 5% discount on all orders.
Use these premium, long-lasting, American-made heated and insulated hoses for your fresh and sewage water lines, and you can be confident that both will continue to flow down to -30°F! Show Fewer
RVGEEKS
To the deal
#2. Camco 25ft TastePure Heated Drinking Water Hose
The Camco TastePure is a much less costly option if you don't want major deep-freeze protection for those of you who sometimes need a heated RV water hose or for those in more moderate winter locations where temperatures may occasionally hit freezing or below.
The majority of experienced customers have given this hose positive evaluations, and it offers decent features for the money.
The Camco TastePure hose allows you to connect to your water supply using either end of the hose (depending on where your electrical outlet is located), and Camco provides a female-to-male adapter for this purpose.
It is made with 5/8″ diameter NSF-61 certified drinking water safe hose that is lead and BPA-free.
According to Camco, these hoses should always be used with a GFCI-protected outlet since they run on 120V AC power.
Although Camco also produces the TastePure Heated Drinking Water Hose with freeze protection to -40 degrees Fahrenheit, we'll give links to both below.
The 25′ hose is rated to -20 degrees Fahrenheit.
The thermostat on the hose with a -20°F rating has to be placed far from any potential heat sources since it will react to that temperature rather than the surrounding temperature.
-40 degrees Fahrenheit-rated hose with a self-regulating heating cable (much like the NoFreezeWaterHose above).
Both items run on 120V AC and feature very tough exterior jackets that protect the electrical and water pipe from exposure and harm.
The 12′, 25′, and 50′ lengths of the Camco TastePure heated RV water hoses, all with a 5/8″ diameter and ratings to -20 and -40, are all readily accessible.
While the Camco TastePure performs the best of the heated RV water hoses available on Amazon, 10% of customers were unsatisfied with their purchase, mostly because the hose leaked or failed after a short period of time.
Up to -20 F rated: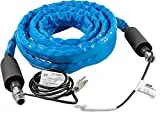 Camco 25 Ft TASTEPure Heated Drinking Water Hose with Energy Saving Thermostat – Lead and BPA Free (22911)
$154.78
Up to -40 F rated: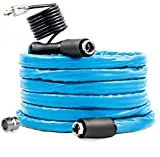 Camco 25ft TastePURE Heated Drinking Water Hose – Lead and BPA Free, Reinforced for Maximum Kink Resistance, 1/2″ Inner Diameter (22922)
Ideal for preventing water lines from freezing; self-regulating heat source maintains water flow without overheating or without a thermostat or similar device.
Has NSF-61-certified hose and is suitable for drinking water.
$165.40
#3. Valterra 25ft Heated Fresh Water Hose
In terms of customer reviews on Amazon, Valterra's 12″ heated fresh water hose ranks in second place (but stay tuned for a few details on those reviews, please).
In order to automatically regulate heat output, the Valterra hose employs self-regulation rather than a thermostat, however it seems from user evaluations that there may be room for improvement in this area.
It has a smaller (slightly lower flow-rate) 12″ diameter and is offered in three lengths—15′, 25′, and 50'—all of which work on 120V AC energy.
Nearly 20% of reviewers say that the hose doesn't hold up or performs insufficiently, despite the fact that it provides some respectable features at a reasonable price.
However, 70% of Amazon reviewers have given this hose a 5-star rating, which is definitely significant (the problem with reviews is that we often can't take into account user mistake or a user who hasn't followed the manufacturer's instructions when using the product).
Some owners of Valterra hoses claim that covering the hose with foam pipe insulation is beneficial.
Overall, the Valterra hose has been effective for the majority of winter campers, and it could be effective for you as well – depending on how and where you camp and the local weather.
We believe you would be better off with a different option, however, since it is actually more costly than the Camco hose and has received more conflicting ratings.
Sale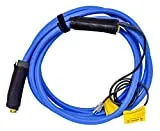 Valterra W01-5325 25′ x 1/2″ Heated Fresh Water RV Hose, Blue
HEATED RV WATER HOSE: In subzero temperatures, this 1/2″ diameter hose delivers pleasantly flowing drinking water.
EASY TO USE: Self-regulating architecture does away with the need for a thermostat and reduces power consumption.
−$41.66 $120.56
Make Your Own Heated RV Water Hose
We utilized this fourth alternative while we were winter camping in the snow and below-freezing weather, and we go into great detail about it in this article.
It involves creating your own heated RV water line using heat tape.
This heated water hose could be ideal for you if you have some time, a little patience, don't mind doing a DIY project (or enjoy them as we do), and particularly if you don't often travel in below-freezing weather (like we do).
See whether this is the route you want to take by reading our content.
How Should I Use My Heated RV Water Hose With a Pressure Regulator?
A pressure regulator must be used with your heated RV water hose.
In fact, whenever you are linked to an outside water supply, you should employ a pressure regulator (like a city water hookup at a campground).
This is because the plumbing in our RVs is less structurally sound than the plumbing in a structure.
The type of pressure that many (if not most) municipal water systems provide cannot be supported by RV plumbing.
As a result, it's important to control the pressure that enters your RV from an outside water source.
Otherwise, your RV's pipes might rupture due to the high pressure from the outside water supply, giving you a very huge and very costly headache.
Just make sure the pressure regulator is adequately protected from freezing; otherwise, even if the hose is being heated, you won't have any fresh water supply.
Will My Heated RV Water Hose Work With a Filter?
The exterior filters that are located between your heated water hose and your RV's potable water intake are a different story from the indoor, permanently installed water filter that you may use with your heated water hose.
An external filter like this one may freeze and need to be removed, depending on how cold it is where you are.
Except in prolonged below-freezing weather, this may not be an issue, but you should be aware that it's a real possibility.
Many customers have pipe insulation wrapped over their exterior filters, yet depending on their locations and the temperatures, the filters have still frozen.
While some people have had no issues using a wrapped external filter, your experience will likely vary greatly depending on where you're camping and the local temperature.
So be sure to prepare appropriately…
Alternately, to keep your inline water filter warm, place it within the water bay of your RV.