5 Best Camp Chairs For RVers That Fold Up
One of the nicest things about living in an RV is folding camping chairs.
You can take advantage of the wonderful outdoors at your campground thanks to their simplicity of storage in the RV.
Excellent foldable camping chairs are also portable, lightweight, and most importantly, comfy.
We looked for, examined, and discovered several excellent foldable chairs for camping that are simple to store within an RV.
#1. Gymax Folding Chairs
These lightweight, cozy, and flat-folding camping chairs are perfect for RV storage.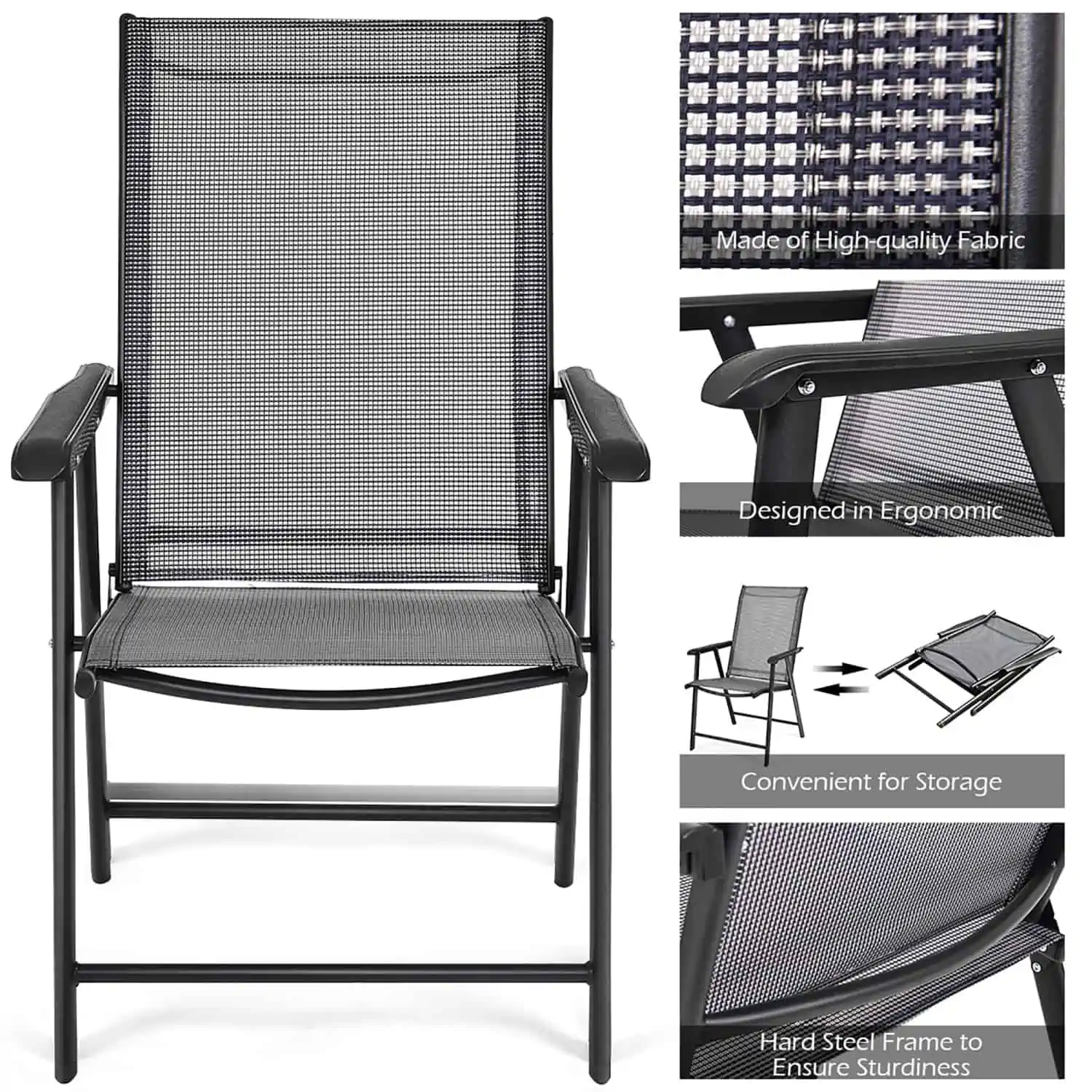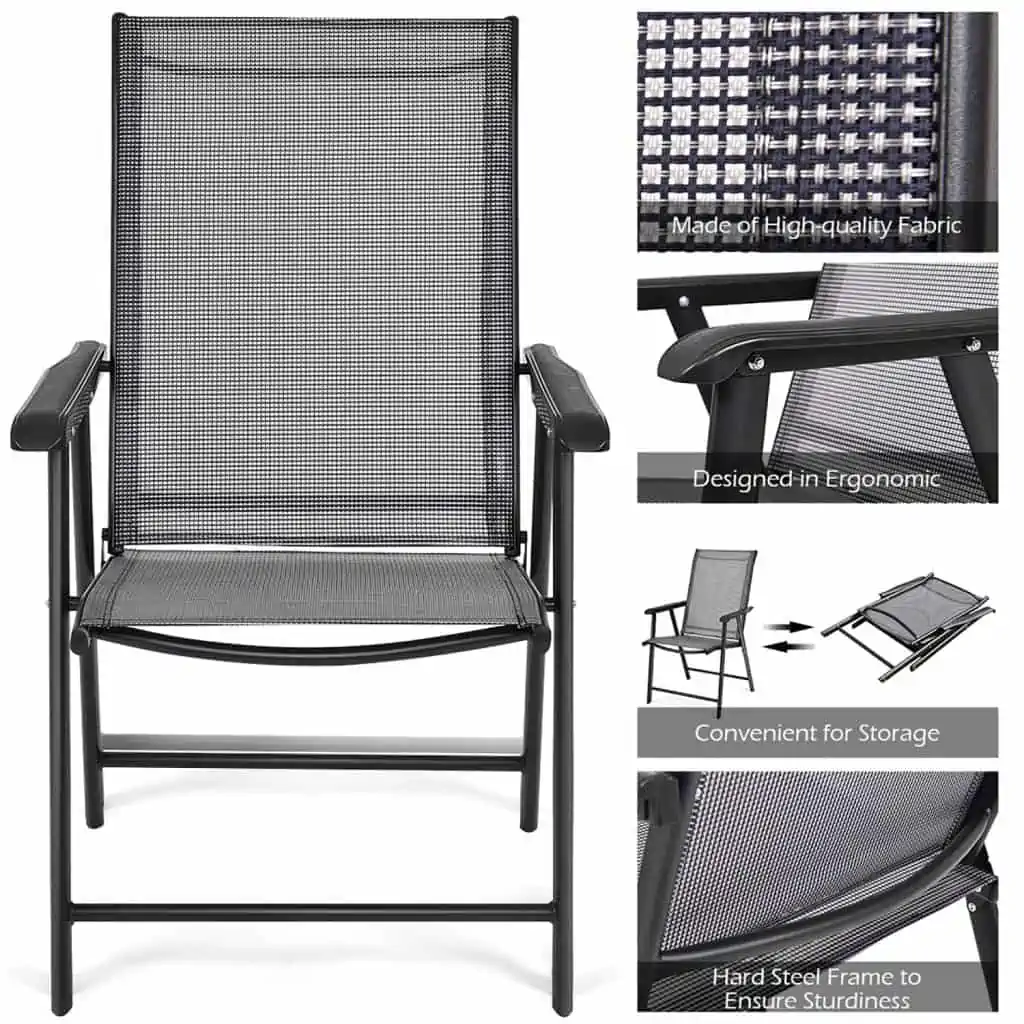 These straightforward folding chairs are easy to set up and feature adjustable backrests, making them suitable for both relaxing at campsites and eating at portable camp tables.
They are available at Walmart or on Amazon.
#2. Timber Ridge Reclining Director's Chair
With a fold-out side table that accommodates your favorite food, drinks, and even features a place for electrical gadgets, this foldable camping chair provides you the best of both worlds.
It isn't the lightest of our folding camping chairs at 12 lbs, but it still ranks among the finest on the market thanks to its many features.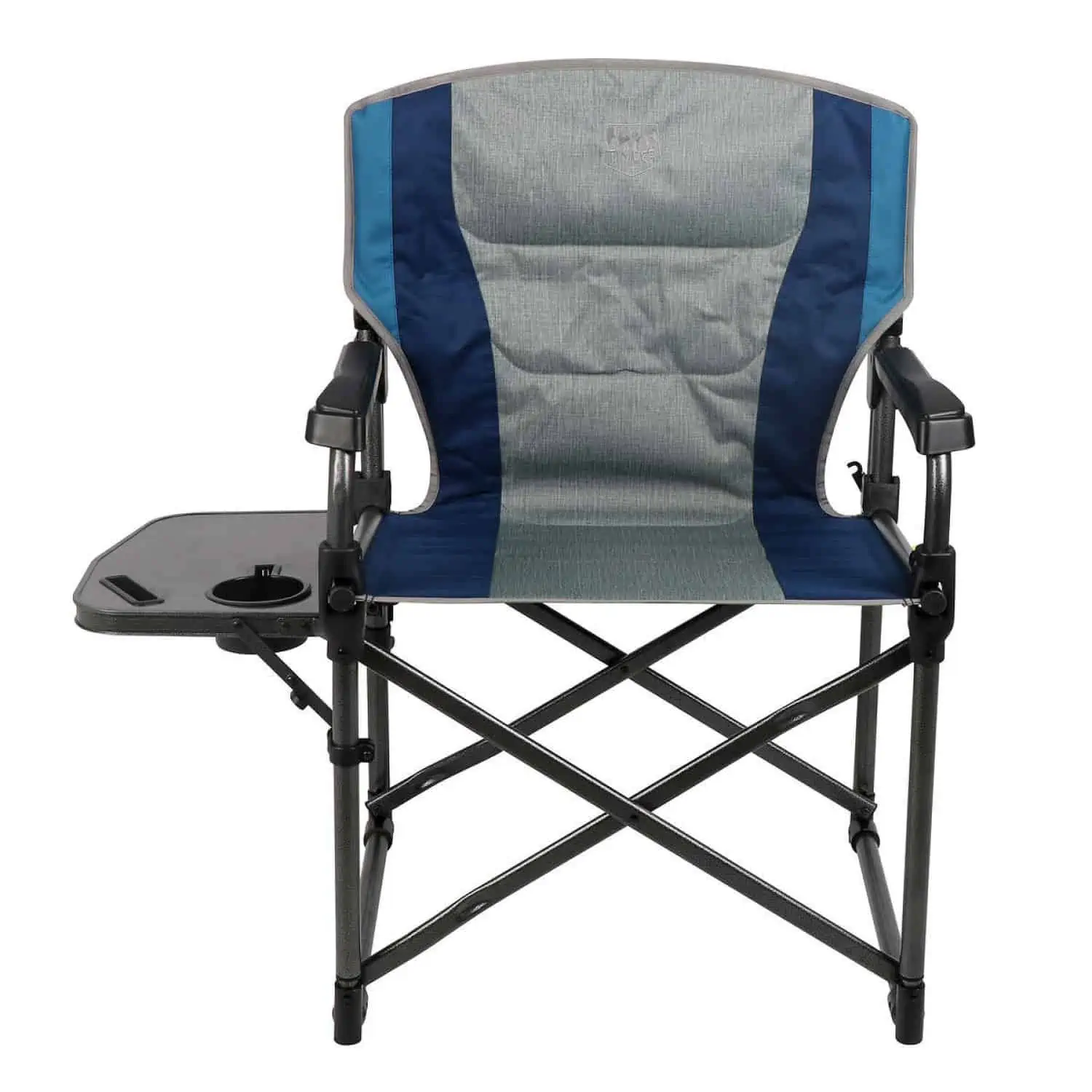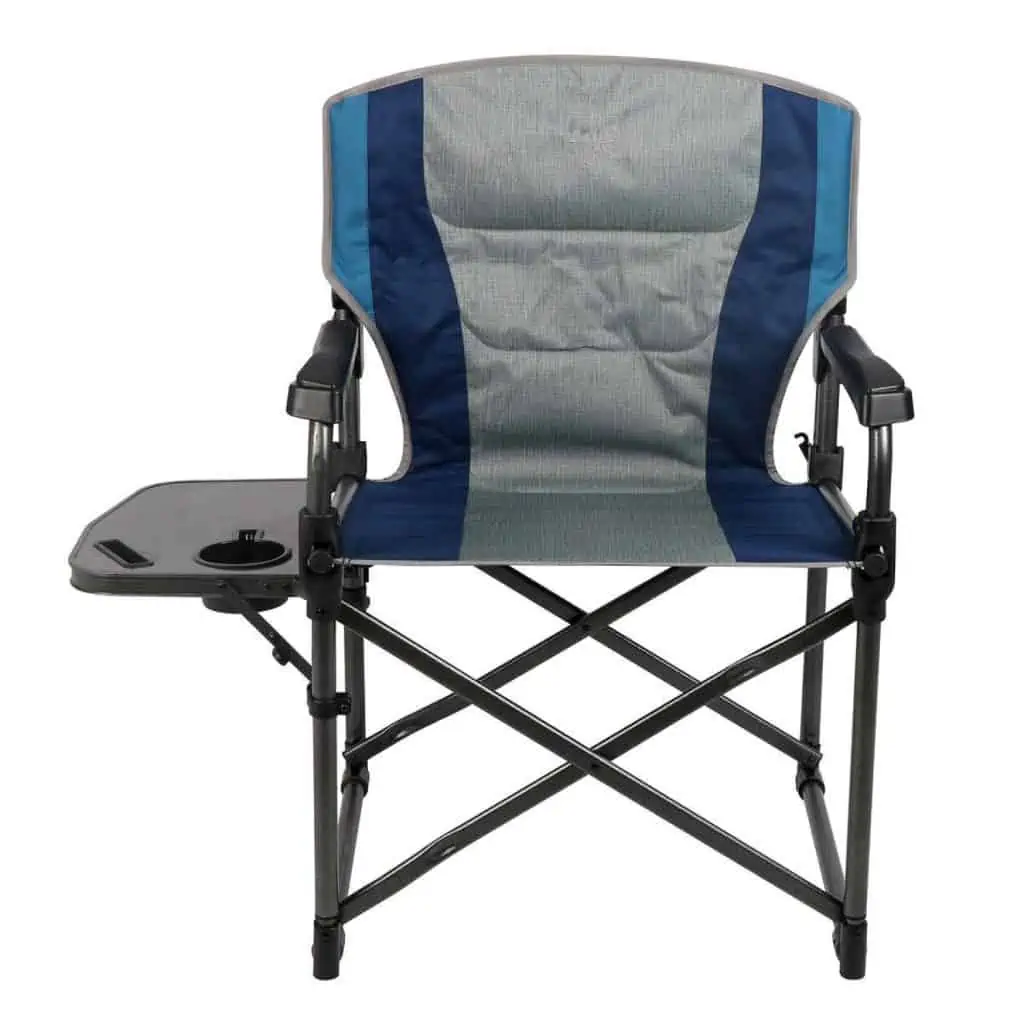 This foldable camp chair also has a useful side table, is simple to set up, and features an adjustable back with numerous configurations for lounging or eating pleasure.
On Amazon, the Timber Ridge Folding Director's Chair costs around $59.
#3. MacSports Padded Camping Chair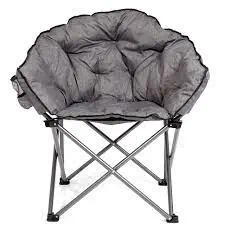 The MacSports Cushioned Outdoor Chair has a tough, but luxuriously padded construction that makes it ideal for relaxing over a campfire.
It comes with a carrying bag of its own and is designed to be easily deployed.
You may get this camping chair on Amazon.com.
#4. Strongback Elite Folding Camping Chair
Many RV campers find that the lack of built-in lumbar support in most foldable camping chairs is a concern.
This can make back issues worse.
Strongback makes a variety of camping chairs with back supports that are both comfortable and simple to pack in an RV.
The premier foldable camping chair from Strongback is the Elite chair.
Even for RV campers who suffer from back issues, they are incredibly comfortable, feature a built-in beverage container, and are simple to set up.
On Amazon, these seats come in a range of colors.
#5. KingCamp Camping Chair with Side Table and Handle
KingCamp chairs are hardy, portable, and fold up small for storage.
They include fold-out side tables for food and drinks as well as cushioned armrests.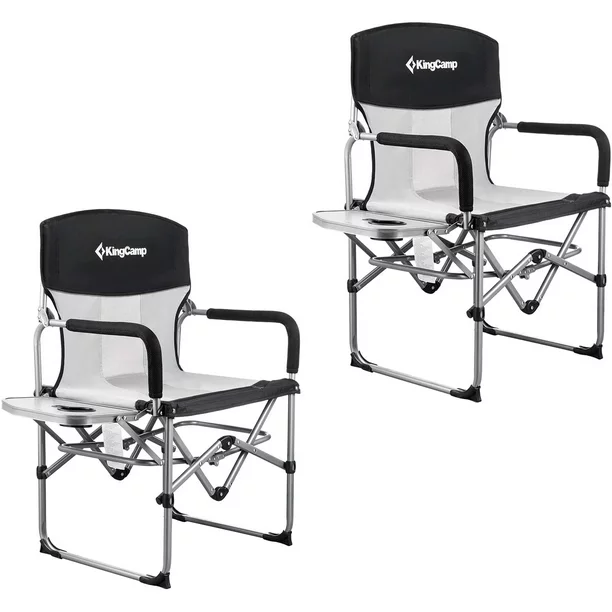 Additionally, these strong chairs include a handle that makes them portable.
Folding RV Chairs Videos Suggestions From Youtube