The RV Industry Association reports that over 11 million households in the U.S. own an RV. Many RV owners may need to ship their home away from home at one point. This can certainly create some stress and worry. You may be thinking, "How do I ship an RV?" If you can't drive or tow it to its new home, a1autotransport.com can put your mind at ease and do it for you.
However, before you hand over your RV to the transport professionals, there are a few things that you should know about the shipping process. Additionally, you'll need to prepare your RV adequately for transport so there are no delays or issues when it's picked up. With accessorizing an RV being so popular, there are some minor preparations you need to be aware of before the big move.
How to Ship an RV
While it might sound surprising, there are moving services that specifically cater to RVs or other vehicles. One of the advantages of using a professional RV transport service is to avoid adding unnecessary mileage and wear and tear. This also provides for fewer headaches during the moving process and allows you to focus on other priorities.
The most common way to transport an RV is with an open-air service. The RV will either be pulled by a freight truck or travel on top of a flatbed trailer. The method used will be determined by the transport company. The RV will be exposed to the elements by either of these methods, but a licensed transport company will cover it with their insurance company.
The costs of shipping an RV are determined by these factors:
Method of transport – Prices will vary between RVs pulled by a freight truck versus a flatbed trailer. The transport company will determine which method is best and most reliable.
Time of year – Transport during winter in areas that typically get snow and ice can increase the cost of moving an RV.
RV's model, age, and condition
Distance between pick-up and drop-off points
Total weight of the RV
Current fuel costs
When speaking to an RV shipping company, it's best to have all of the information they'll require handy. To receive an accurate quote, ensure that you have all of the details of the RV, along with the exact pick-up and drop-off locations.
Shipping companies can only provide accurate information and quotes if they have all the details. Still, check whether this quote is binding beforehand.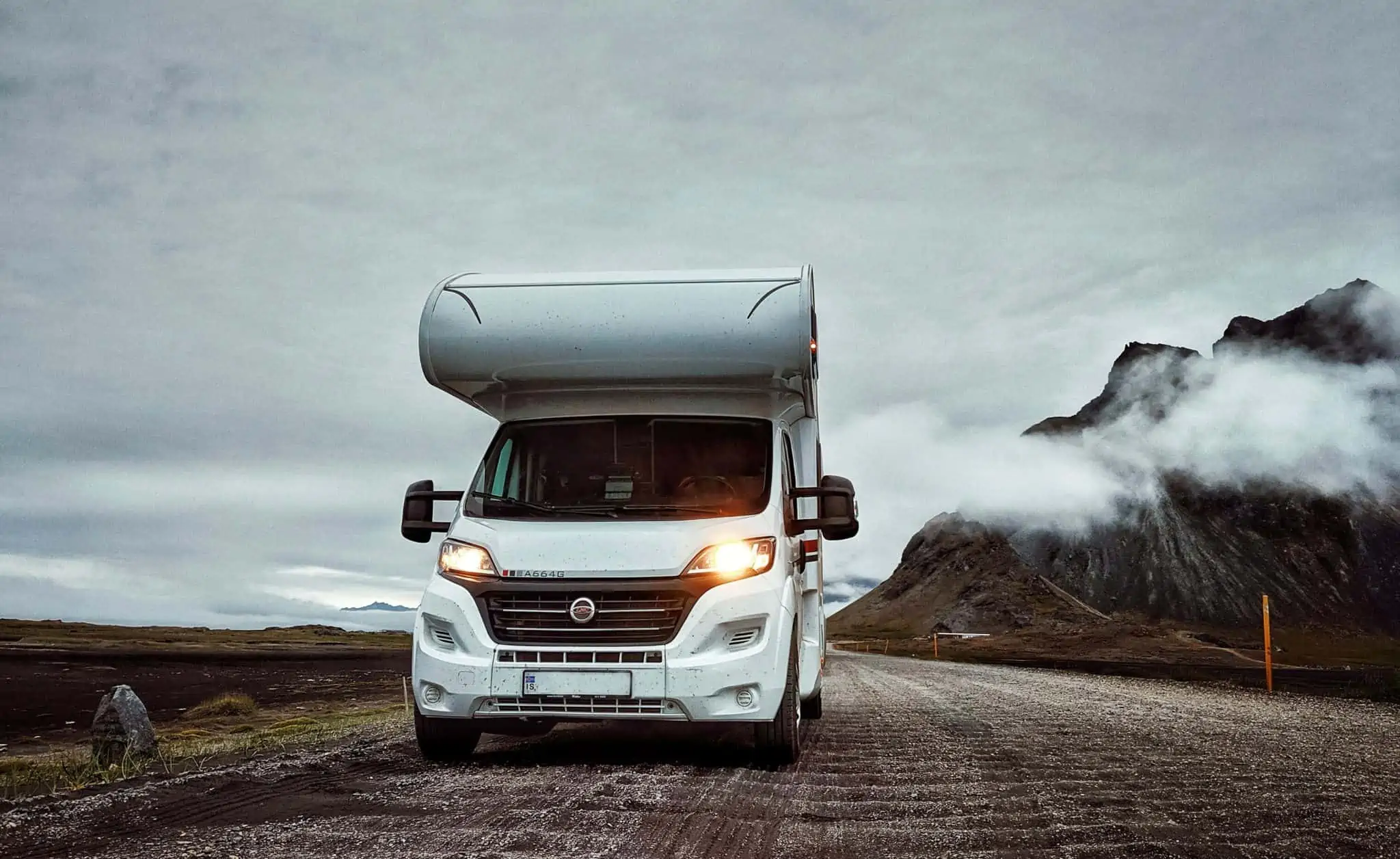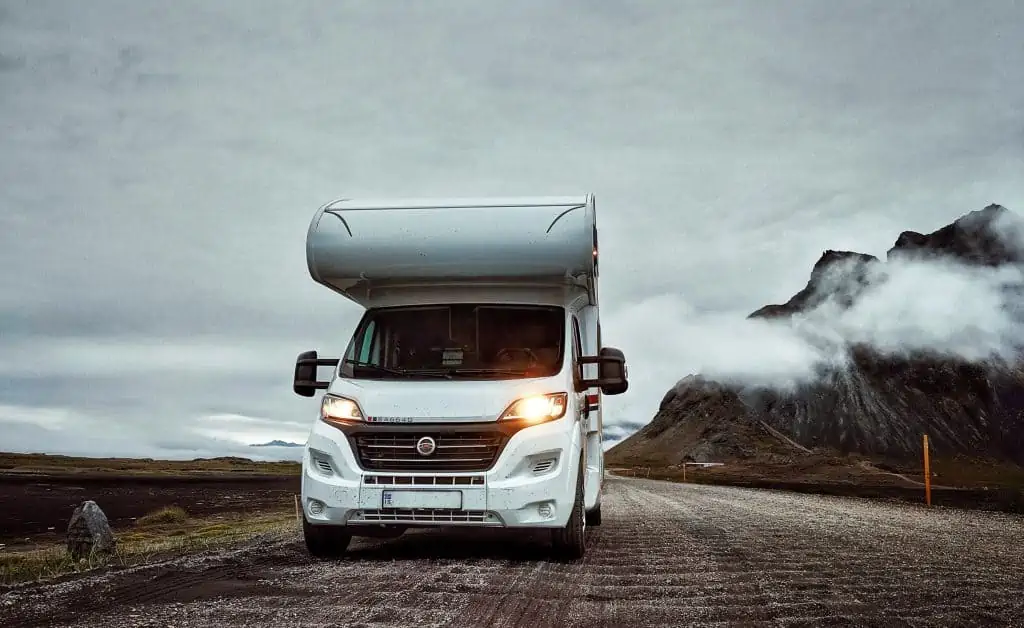 How to Prepare the RV Before Shipping
Before pick-up day, there are some things that you should do to get your RV transport-ready. The shipping company will inspect the RV before beginning the process, but it's best to have all your bases covered. This will ensure there are no delays or snags so they can get your RV to its new location.
Ensure Everything Is Secure
You'll want to make sure that everything is secure, both inside and outside of the RV. Anything that can move during transport should be securely fastened. This includes latches, cabinets, windows, awnings, cargo doors, and vents. If there's any decorative wall art, remove them. Small appliances such as coffee makers and electric tea kettles should either be removed or placed into locked drawers.
Personal Items
Remove all personal items or memorabilia from the RV before pick up. Some companies may have special insurance for those, but they get damaged or lost much easier.
Remember to check all cabinets and storage areas to ensure that everything is secure and won't be disturbed during transport. Even a small item not removed or secured can cause damage if it becomes loose.
Document
For your own protection, you should document the condition of the RV. The transport company will likewise perform a thorough inspection when they arrive. Having your list and photos will make it easy to make sure that everything has been documented properly should an unforeseen event occur during transport.
Maintenance
If you'd like to have your RV up and running once it reaches its destination, consider having some routine maintenance done before it's picked up. Ensure that the tires have adequate pressure and that all the fluids have been topped off. If the RV has any fluid leaks, have them repaired before transport. Any other maintenance or required repairs performed before shipping will have your RV road-ready upon arrival.
Gas and Power
All gas and power lines should be disconnected. Don't forget to check the lights, fans, and any appliances. Remove all hazardous or flammable materials. This includes gas, propane, and oil tanks.
Cleaning
Although an RV doesn't need to be completely spotless before moving day, performing a complete cleaning can help reveal pre-existing damage, transport issues, or forgotten loose interior items.
Broken or missing latches and loose items should be fixed, or at least patched up, before the move.
International Shipping
Shipping an RV or motorhome overseas can be done utilizing a cargo ship. The biggest hurdle is getting it to the shipping dock. This can be done in two different ways. The first is to drive the vehicle to the shipping vessel's location and have it driven directly onboard.
Another option is by using a flat rack container. Similar to a flatbed truck, the RV is placed on a special rack and is placed on top of others on the vessel. It does have weight limitations. A flat rack can hold up to 88,000 pounds.
A professional RV shipping company can supply you with all the requirements for overseas shipping. As with transporting your RV domestically, overseas shipping will require everything within the RV to be secured. Considering the intricacies of international shipping, consulting with an overseas RV moving company is essential.
How to Ship an RV Explained
Shipping an RV can be done by consulting with a licensed RV transport company. Hiring professionals to do the job will ensure that it's done safely, correctly, and cost-effectively. Give your RV a good look-over before the move to ensure that everything is secured so it can arrive damage-free, and make sure you document everything to prevent hassle.