Most owners of power reclining chairs wonder, "How long do power reclining chair motors last?" This is not a surprising question since the motors enable the recliners to recline.
What good is a chair that won't recline, after all?
As a result, this article will address the main issue and inform you of potential influences on the durability of your power recliner motor.
As we provide you with useful knowledge that will help you enjoy your power recliner for a long time, sit back and relax on your chair.
A Power Recliner: What Is It?
A power recliner has one or more electric motors that enable the user to adjust and recline the chair. As opposed to a manual reclining chair, which may be adjusted using a release mechanism, movement, and your body weight.
The Lifestyle Power Recliner Fabric is a fantastic illustration of a power recliner that is highly recommended.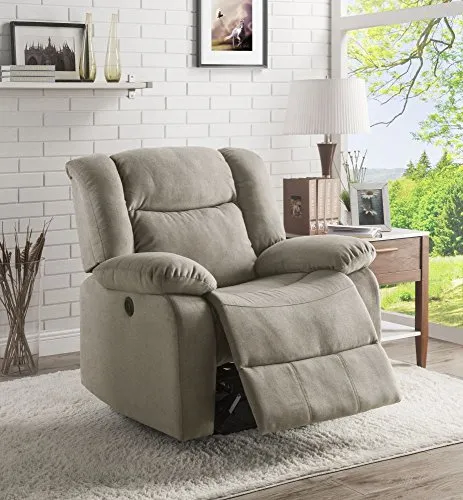 Power Recliners Have Advantages Over Manual Recliners.
Power recliners have the following benefits over manual recliners:
They are more suited for elderly people and those with physical limitations. This is so that they can function without having to perform any physical effort.
Compared to manual recliners, they are created with more settings and configurations.A motorized recliner's individual components may be modified to move separately.
Has a longer lifespan than manual recliners since they experience less wear and tear.
You may get insurance to cover the usage of your power recliner by those who are unable to use manual recliners.
The Drawbacks Of Power Reclining Chairs
Power recliners have the following drawbacks:
Power recliners weigh more because of the engine and mechanical components. Consequently, disassembling and relocating them might be more difficult.
They cost more money.
If there is any damage, power recliners might be expensive to repair. The footrest is one of these components that is often broken. Here are the instructions for fixing yours.
They have certain limitations on where they may be placed within the house. This is due to the fact that they must always be near to a power outlet.
Therefore, it is clear that motorized recliners offer an equal amount of benefits and drawbacks.
However, a benefit that directly relates to the issue raised in the title is that electric recliners endure longer than manual recliners.
But just how long do they last?
In the video below, we list five distinctions between manual and electric recliners.
What Is The Lifespan Of Power Recliners?
A power recliner motor should typically last 10 to 20 years. Although how you manage it and how often you use will greatly influence this: especially changing the recliner's posture and settings. The electric motor system that a power recliner is equipped with distinguishes it from a standard recliner.
As a result, when we inquire about the lifespan of power recliners, we really mean the lifespan of the motors.
The lifespan of your power recliner motor is also impacted by the weight it often bears.
The motors and other reclining components will get worn down over time because to their frequent motion.
As a result, you must do the absolute fewest possible acts that might lead to such wear and strain.
How To Care For Your Power Recliner Motor
The lifespan of your power recliner power motor hinges on proper maintenance in addition to the aforementioned elements.
The following are crucial guidelines you must adhere to in order to maintain your power recliner motor:
1. Join to the primary output.

2. Keep the couch in a warm, dry space.

3. Make sure to regularly clean the base of your chair.

4. Continually check the cables and cord of the motor.
#1. Connect To The Breaker Box
Recliner motors need electricity to operate, therefore it's best to connect them straight to the main outlet.
We advise against utilizing extensions because they may result in power overloads during surges in power or voltage.
Your recliner motors may be harmed by such power overloads.
And repairing these little ones doesn't come cheap.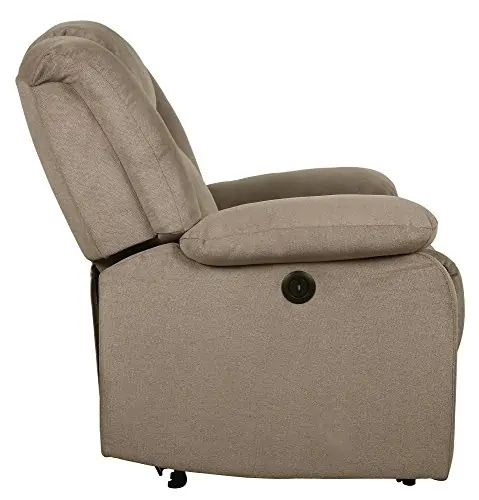 Lifestyle Power Recliner Fabric, Taupe
Electric recliner
Plush and robust fabric
On the activation switch, a USB plug
Wallsaver device
Premium Layflat Mechanism
#2. Keep The Couch In A Warm, Dry Place.
Your chair has a lot of electrical components as well as moisture, which are not friends in the slightest.
To prevent damage, keep your chair out of any moist environment.
Even while recliners sometimes appear like the ideal place to indulge in snacks, avoid liquids at all costs, particularly water.
Now, we wouldn't want to have a bad shock, would we?
Undoubtedly, one of your outside pieces of furniture is not a motorized recliner.
Always keep it inside.
Try a patio chair or an Adirondack chair if you prefer outside furnishings.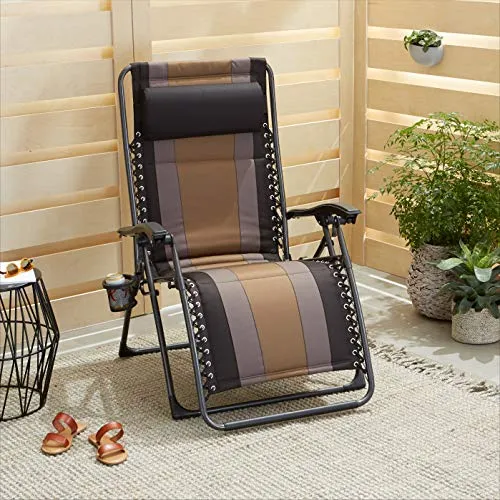 #3. Keep The Base Of Your Chair Clean At All Times.
Your recliner's electric motor is often found near the base of the chair.
Always keep the area beneath the base of your chair clean to maintain proper operation of this component.
Eliminate any obstruction-causing debris that may have gathered there.
Your recliner motor won't overheat if you do this.
#4. Regularly Check The Wiring And Cord Of The Motor.
You may identify areas that could need future repairs by routinely checking the cable and wiring of your motor.
In this manner, you may plan ahead.
FAQs
How much does a power recliner repair cost?
An average power recliner repair would cost you between $77 and $120.
You can wind up paying more or less in the end.
Therefore, the final cost might be as high as $200 or as little as $50.
Your power recliner's kind of repair, how long it takes to fix it, and how many power recliners need to be repaired are all variables that affect how much it will cost to fix it.
Upholstery repair, cable replacement or inspection, reclining mechanism repair, and electric recliner repair are among the usual power recliner repairs.
Do power chairs malfunction?
Even though they are sturdy, motorized recliners might malfunction.
A power recliner is made up of various pieces, and if they are not properly maintained, they are highly susceptible to breakdown.
Power recliners often have three significant breakdown problems.
They are mechanical problems, electrical failures, and finally aging-related breakdown.
The most frequent problems are electrical ones since power surges may harm the power recliner's numerous electrical components.
Lighting, electrical company outages, and the turning off of major appliances are all causes of these surges.
When the moving components are not correctly linked and aligned, mechanical breakdowns happen.
And lastly, when your power recliner ages, it will eventually stop working.
Do power couches have a backup battery?
Many power recliners include a battery backup option that operates in the event of a power failure or other related problem.
The battery typically has a 9 Volt capacity.
It is often fully charged when you arrive, and you may use it for a month after that.
You will need between two and three hours to completely charge this battery.
By making sure your battery backup is completely charged after usage, you may increase the battery's lifespan.
Additionally, keeping it clean of dust will extend its life.
You may swap out your damaged battery with a new one, such as the Staigo Battery Recliner Battery Pack and Adapter.
What should I know before making a chair purchase?
You must be aware of and take into account the following when purchasing a recliner:
1. The size of the room where you want to keep the recliner will decide the size of the couch you purchase.
2. Your body size – The recliner has to be a good fit for you.
3. Your home's design: Are you attempting to replicate an ancient design or are you doing something new?
4. The recliner's construction and characteristics.
What is the energy consumption of a power recliner?
The type and features of a power recliner determine how much energy it consumes.
However, the majority of power recliners operate at a typical 25.2 volts and 1800 mA capacity.
Typically, the input charge voltage ranges between 24 and 32 volts DC.
About 5A is the maximum discharge current.
You may just look at the chair's label to find out about your exact model.
You may discover specs that include things like the input charge voltage, average power consumption in watts or kilowatts, and more.
Conclusion
As you've learned, power recliners last a lot longer than standard manual recliners.
With the advice given above, you may further increase the life of your power recliner.
Please let us know in the comments box below if you have any queries or remarks.
We constantly do our hardest to respond to our valued readers in the best manner possible.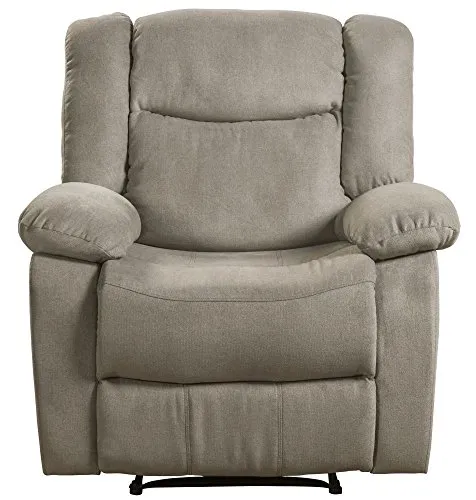 How Long Do Power Recliners Last Videos Suggestions From Youtube