The leather furnishings inside our lovely Newmar Mountain Aire Class A RV have never shown signs of wear since we bought it.
We noticed that our recliners were losing little fragments of what we believed was leather after approximately two months.
We had to figure out the solution on our own since our RV was no longer under warranty.
Recliner Arm One Month Later
I conducted extensive study on RV furnishings, and here is what we discovered.
It should be beneficial to you.
The Factors Behind Peeling RV Leather Furniture
RV makers install fake leather furniture, not genuine leather, which causes the furniture to peel.
If your RV's furniture is still covered by warranty and is beginning to show symptoms of wear, get in touch with the manufacturer and RV dealer right once to request that it be replaced before your warranty runs out.
Examine Your Furniture PRIOR to Purchasing
Be sure to thoroughly check the furnishings for fabric problems before purchasing a used RV.
Examine it under as much light as you can in the daytime.
Because RV furniture is pricey, you should haggle for replacement items or a significant price reduction.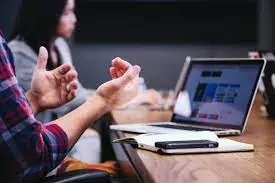 Prolonged Industry Issues
Unfortunately, we didn't learn about the industry's long-standing peeling furniture issues until after we had already purchased our RV.
Hopefully, our expertise will enable you to purchase an RV for less money.
Replace Your RV Furniture in Five Simple Steps
Does the furnishings in your RV still have a warranty?
Can the furniture in your RV be repaired?
What should you use to replace the furnishings in your RV?
Where can I get replacement RV furniture?
How Do You Get Furniture Into Your RV Through the Door?
RV Furniture Surprises that Dealers Ignore
Even in the most luxurious RVs, the furniture is not genuine leather, despite the fact that it may seem like leather.
The fake leather textiles used by producers of RV furniture are synthetic and look like genuine leather.
Depending on the producer, the materials go by a variety of names, and the quality of the fabrics vary substantially.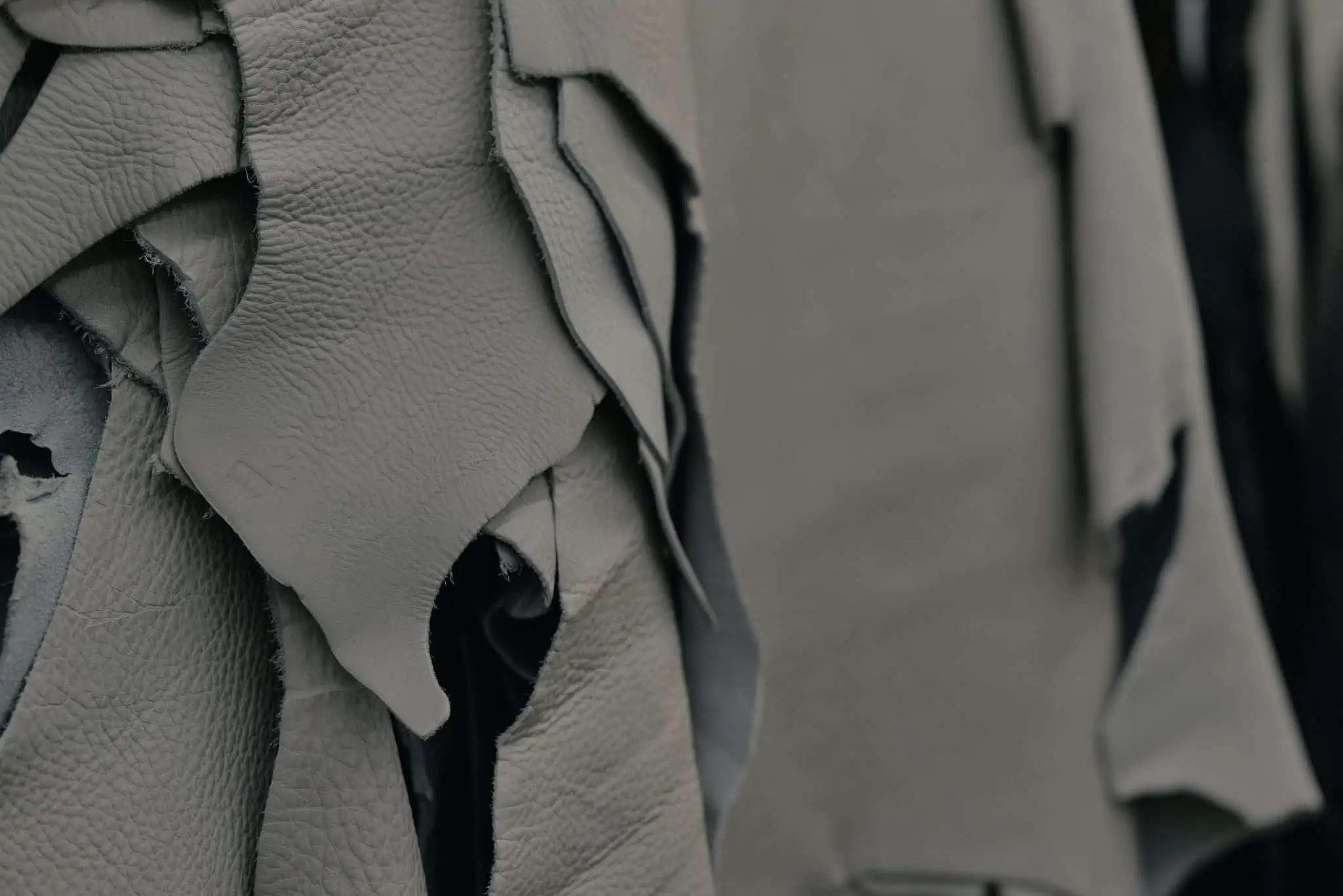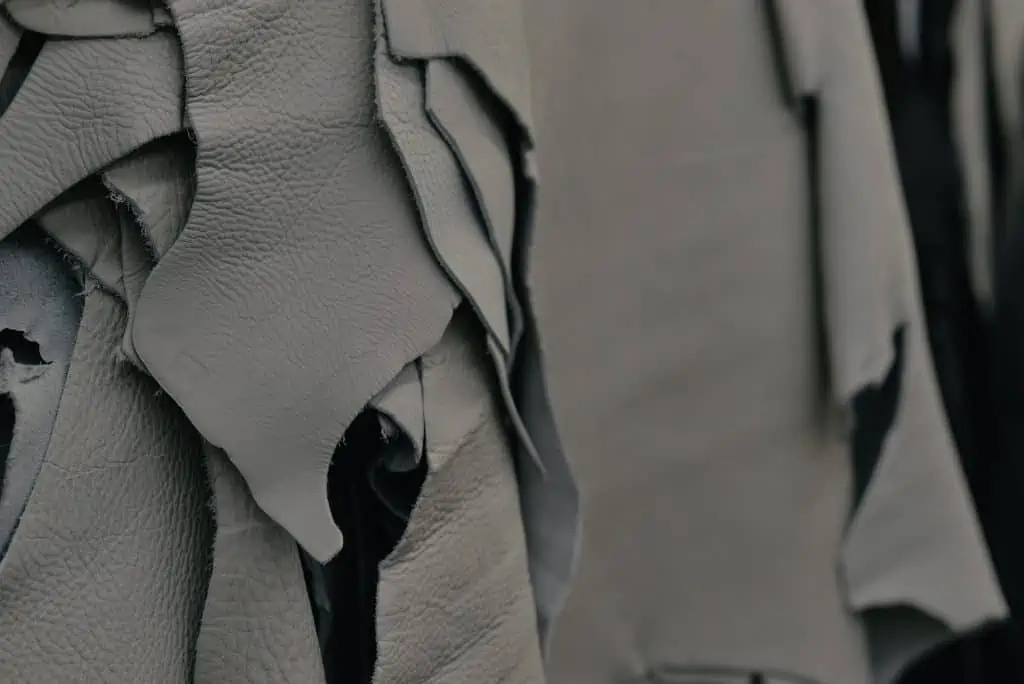 Sadly, during the last several years, the RV market has been plagued with furnishings wrapped in cheap textiles that will quickly wear out.
Our Furniture Peeling Experience
We had no knowledge that the furniture in our used Newmar Class A RV was not genuine leather or that this was a widespread problem in the business when we bought it.
Our gorgeous, just purchased luxury RV went from looking like this to the following in a short of months: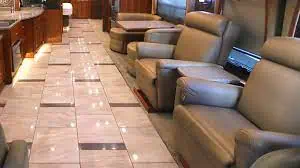 The Chairs Appear Well
To that: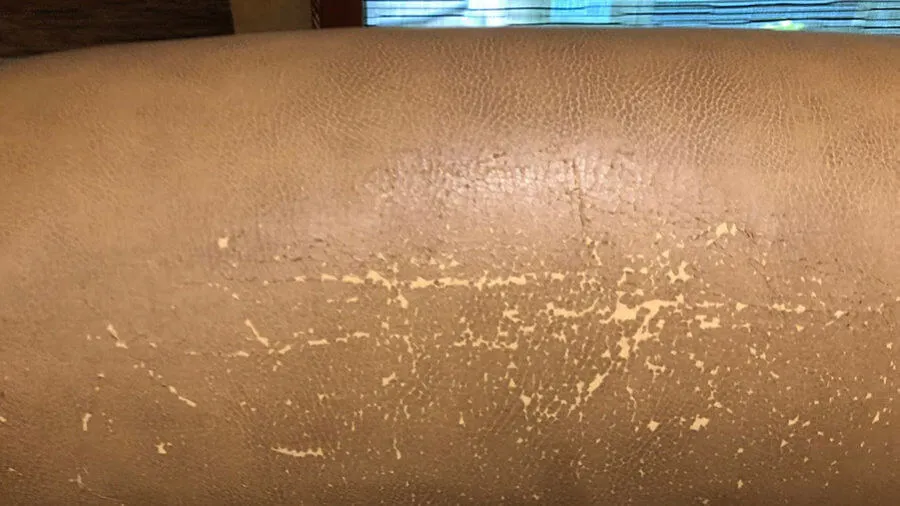 It Takes Place Quickly.
On the armrests of our recliners, the first few flakes of missing fabric that became apparent at first were not much.
I started researching the problem online in an effort to find solutions to halt the damage and discover a means to fix the seats.
I learnt about all the many "leather" materials used in RVs and how they varied greatly from one another in this manner.
What Makes RV Furniture Made With Bonded Leather Peel?
When I looked into it, I discovered that there are several factors that might cause bonded leather, the typical material for RV furniture, to peel.
The makers claim that a variety of factors, including your skin's natural oils and the temperature where your RV is kept, might cause your furnishings to start to peel and flake.
Apparently, putting lotion on your skin or allowing your dogs to sit on the furniture may cause it, according to one source.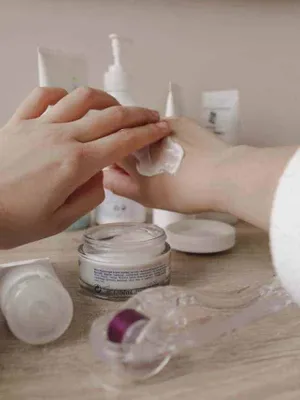 What Exactly Causes Peeling on RV Furniture?
I looked everywhere, but there was no way to stop the furnishings in our RV from deteriorating in front of our own eyes.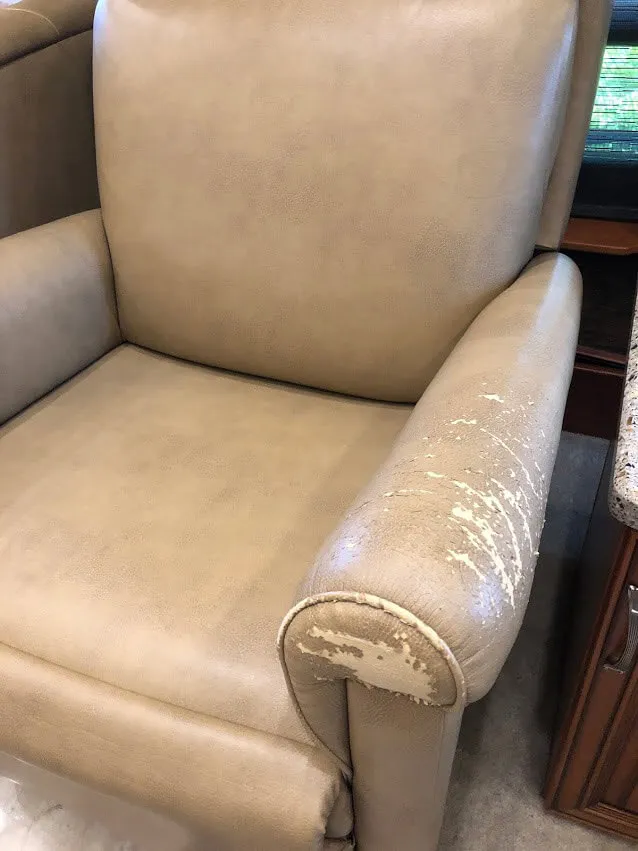 Time is the obvious cause of bonded RV leather furniture peeling.
Only 2 to 5 years will you get out of it.
For a brief moment, I pondered why premium RV manufacturers would choose to employ such a subpar product.
Once again, the solution is straightforward: reduce expenses!
Are You Able To Repair Peeling RV Furniture?
No, peeling bonded leather cannot really be fixed.
It's a synthetic substance that isn't regarded as lasting.
Trying any fast remedies won't really be worth the time or effort since they'll probably make it look and feel worse.
Is It Possible To Reupholster Bonded Leather RV Furniture?
You might have the furniture in your RV restored, but any trustworthy upholstery firm will tell you it would cost as much as buying new furniture!
Your greatest option if you can't afford to replace your bonded leather RV furniture is to purchase slipcovers while you're saving up for new, better-quality RV furniture.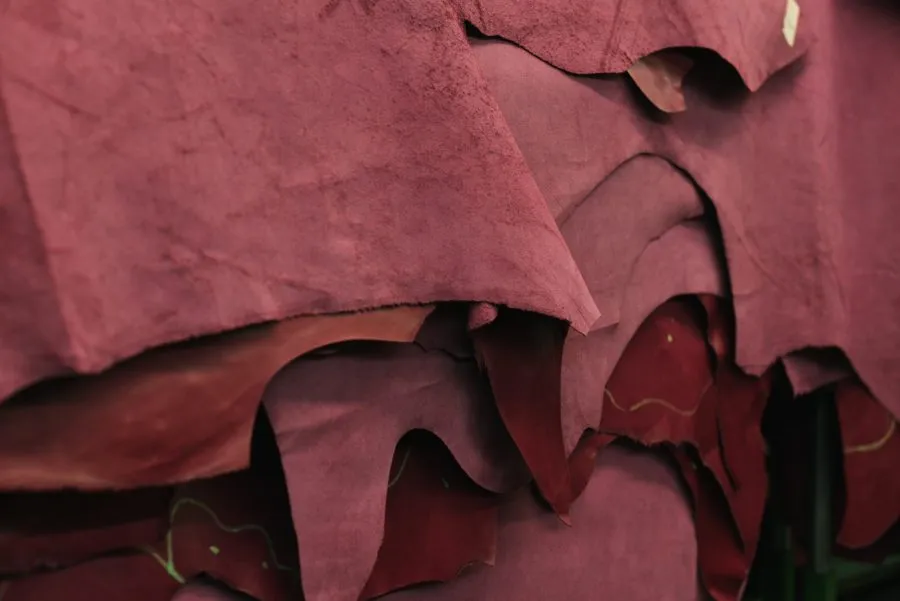 The Best Way to Choose RV Furniture
We had to replace our furnishings on our own since our Class A RV was no longer under warranty.
Before purchasing our new RV furnishings, we spent several hours doing research.
It's not as straightforward as selecting a certain brand and a few distinct quality levels.
Never Believe Industry Jargon
Consumers may find the huge number of brand names of textiles used by the furniture business to be rather confusing (intentionally?).
It's more difficult since each company gives its textiles a distinctive brand name, making it difficult to evaluate them without understanding how leather is created and what high-quality leather is and is not.
Information You Should Know About Fabrics
In order to help us choose our new RV furniture wisely, I've put together this list of fundamental facts we learnt about leather.
Just have these points in mind when you're ready to buy new RV furnishings.
Basics of RV Leather Upholstery
3 Types of Leather
In terms of quality and durability, there are only three main sorts or grades of leather:
Leather, full-grain
Premium leather and
Actual leather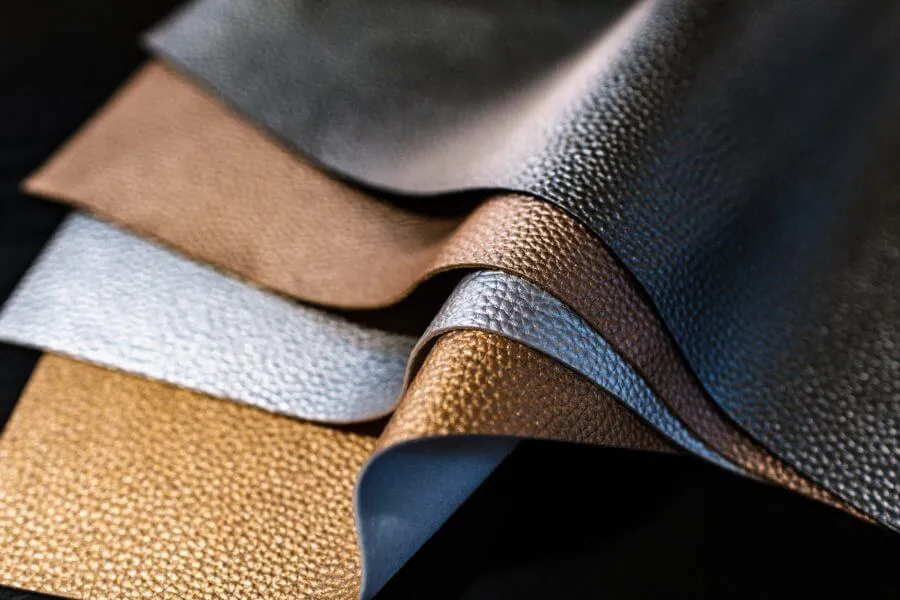 Although leather producers may further categorize these three into related categories, we don't really need that much specificity for our inquiry into RV furniture.
As you continue on, you'll see that's not quite correct.
Other websites could refer to Bonded Leather as a fourth form of leather.
Lots of Imitation Leather
Additionally, a lengthy range of synthetic materials exist that, despite the fact that their brand names include the term "leather," aren't really leather at all.
Although they may have fancy names like Bonded Leather, Vegan Leather, PVC, or PU, they are not made of genuine leather.
How can you recognize genuine leather? The back of all genuine leathers will be suede.
Advice: To make leather usable as fabric, regardless of whether it is genuine or synthetic, it must undergo some kind of processing.
Complete-Grain Leather
Quality: Highest
Positives: Appealing and robust
Cons: High upkeep and most expensive
One suggestion is: AVOID BUYING! Although full-grain leather furniture is stunning, it is not practical for an RV owing to the upkeep needed and the potential for sun damage. Additionally, keep in mind that this leather absorbs liquids of all kinds if you have pets.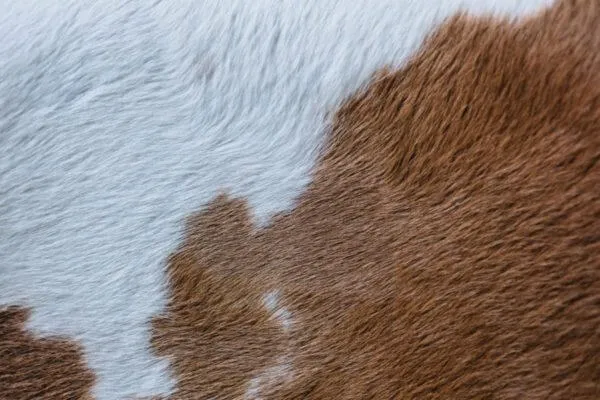 Q&As for Full Grain Leather
The most costly and best leather grade is this one.
It undergoes little processing, preserving all of the natural scars and imperfections as well as the hide's whole grain.
It is the most resilient and resistant to tearing.
With time, it acquires a distinctive patina by absorbing moisture and oil.
is difficult to maintain, vulnerable to sunshine, and quick to absorb liquids.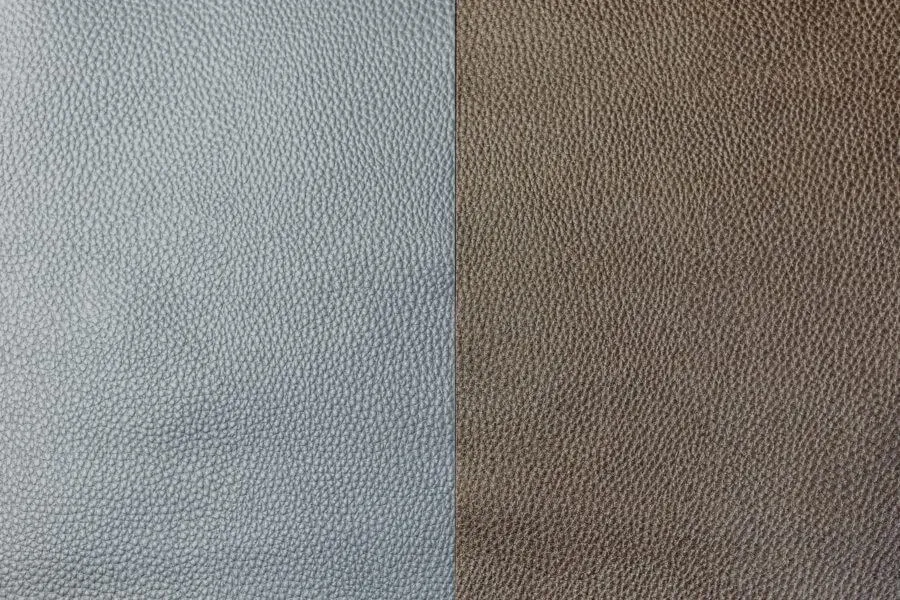 High-Grade Leather
Quality: Second Highest, both full and top-grain leathers are made from the best quality part of the hide
Pos: Beautiful, long-lasting, and low-maintenance
Cons: Pricey but not as expensive as full-grain
One suggestion is: Buy It! Top-grain leather furniture is stunning and needs minimal upkeep and maintenance. It is most often utilized in more expensive upholstered things. Top-grain leather RV furniture will look fantastic, last a long time, and is well worth the price.
FAQs About Top-Grain Leather
The second-highest quality of leather is top grain.
It is softer than full-grain leather while yet being as durable, and it has been polished and colored to give it a smoother appearance.
Does not collect moisture and wipes off easily.
Being very tear- and stain-resistant, it is perfect for those with children or dogs.
Split Grain Leather Or Genuine Leather
Quality: The lowest quality of leather
Positives: Cheaper
Cons: Not long-lasting and difficult to maintain
One suggestion is: AVOID BUYING! Genuine leather is a marketing word used to make a product seem to be of a higher caliber than it really is. Basically, it's manufactured by fusing together multiple layers of the worst leather and painting them to look like leather. This is a poor option for the furnishings in your RV.
FAQs On Genuine Leather
The leather that has undergone the least amount of processing is genuine leather.
It lacks the inherent grain of the original hide.
It might be difficult to maintain and isn't as elegant or long-lasting as high-quality leather.
Suede is the most popular split-grain leather.
It could also be combined with artificial materials, bonding chemicals, and leftover pieces of leather.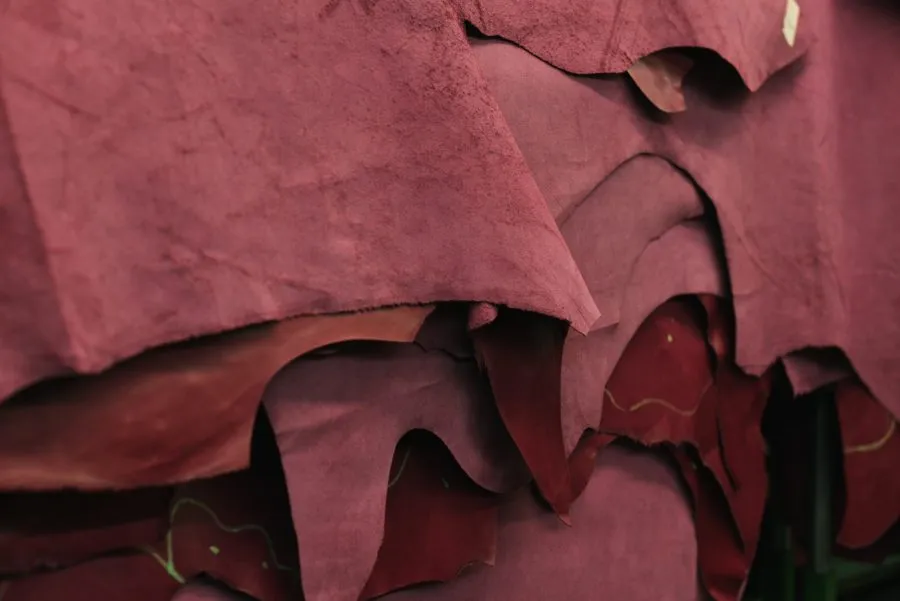 Synthetics: Leather Imitations but Not Genuine Leather
Is it really leather if the name contains the word "leather"? Sadly, just because a corporation names a product by a brand name and adds the term "leather" doesn't indicate that it is made of genuine leather.
Many synthetic materials are made with leather-like appearances and textures.
They are not really made of leather, but the firms who produce them give them brand names that make it seem like they are simply various kinds of leather.
Bonding Leather
Quality: Low quality synthetic
Pos: affordable
Cons: It wears out quickly and disintegrates after a short time.
One suggestion is: AVOID BUYING! Bonded leather is another another marketing word used to make the goods seem to be of high quality even when it only lasts for 2 to 5 years. This was the substance used to make our furniture, and in our view, it is not a suitable option for your RV furnishings.
FAQs About Bonded Leather
Technically speaking, bonded leather is not leather at all.
It is a composite made of glue, plastic, vinyl, leather scraps, and leather dust.
It is a low-quality, disposable substance that is also referred to as reconstituted or mixed leather.
It is often utilized because it provides the appearance and feel of leather for the least amount of money.
Vegan Leather, Faux Leather, And Other Names For Fake Leather
You'll come across many various terms while looking for RV furniture, including PVC leather, PU leather, Bi-Cast leather, and even vegan leather!
Don't be deceived; none of them are genuine leather; rather, they are synthetic materials that mimic leather sometimes in appearance and feel.
And it's difficult to obtain an honest response regarding them since every producer wants to claim that their product is superior than genuine leather!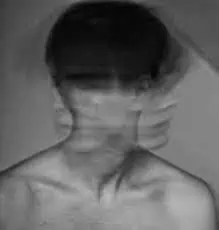 In our quest for information about RV furnishings, we came across the following names and terms:
Unreal Leather
Leder made of polyvinyl chloride (PVC)
Synthetic (PU) Leather
Dual-Cast Leather
Absolute Leather should not be confused with…
Additionally, Ultra Leather Plus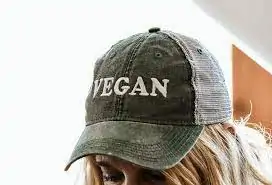 RV Synthetic Fabric Comparison
Some of them may be more suitable for RV furniture than others because of the tiny variations in their production processes.
But it's difficult to determine since we received some strange responses when we asked for comparisons.
PU leather has superior "breathe-ability" (vapor transfer) than PVC leather, according to manufacturers.
We're not sure how you can provide evidence for this.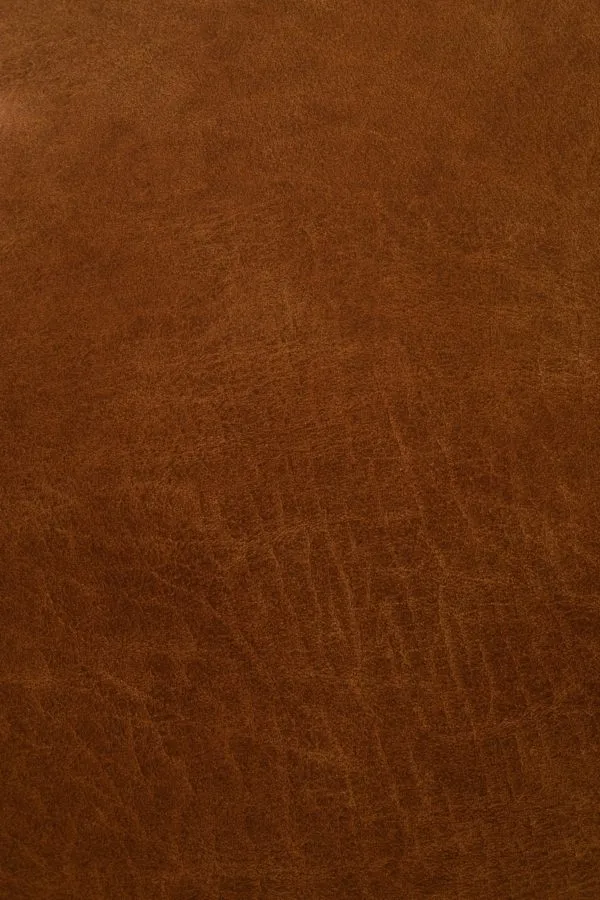 If you haven't guessed it by now, we don't think much of synthetic leather since we weren't persuaded that it was superior to genuine leather.
Hyper Leather
Ultra-fabrics was the only business that seemed to be able to supply information (they make Ultra Leather).
Because Ultra Leather cost the same as Top Grain Leather, making the choice to choose genuine Top Grain Leather was simple.
It's Simpler To Match Real Leather
Remember that genuine leather is much simpler to match if you ever need to match any other RV furniture.
If you opt against genuine leather, be sure to do thorough research and have this in mind…
I read in a message on one of the sites for recreational vehicles that a well-known actor once said that the Chrysler Cordoba had the "Finest Corinthian Leather" in his ads for the automaker.
Although no leather from Corinth has ever been discovered, it definitely did sell a lot of Cordobas Cars!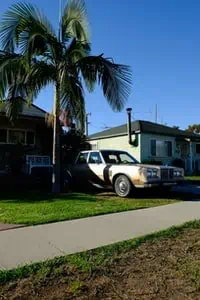 The Double Rubs Test was the final item we discovered that proved genuine leather furniture was the best choice for us.
What Does the Double Rubs Test on My RV Furniture Mean and Why Does It Matter?
The North American government durability standard for evaluating a fabric's resistance to abrasion wear is known as the "Double Rubs Test."
It's a mechanical way to determine if a cloth is appropriate for the application.
The fabric's durability increases with its abrasion rating.
Why Durability Matters
Our RV furniture deteriorated mostly because it was not strong enough to endure the environment in which it was being utilized.
A Heavy Duty grade is desirable, however a Medium Duty certification is acceptable for RV furnishings.
Google the Double Rubs test abrasion rating to find out more about evaluating fabrics for durability.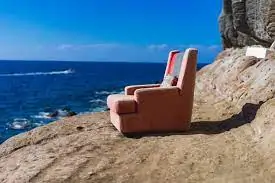 Can Regular Furniture Be Used in an RV?
Yes, as long as it fits through your RV door, you may utilize standard furniture inside.
Before you start shopping, make sure to acquire an exact measurement of the inside door width (don't forget to take hinges or any other items that are within the door frame into consideration).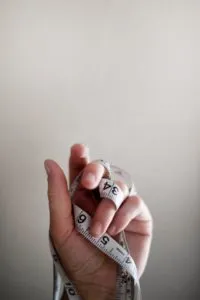 Consider the Weights of Furniture
Most RV furniture and some standard furniture can be dismantled to fit through doorways.
However, if you have a smaller RV or are approaching your maximum Cargo Capacity Carrying weight (CCC), you should merely make sure that you are within bounds.
In our Class A RV, furniture weight is not a concern.
Preventing a Blowout on Your RV could be of interest to you if you want to understand more about RV CCC weights and why knowing these figures is crucial.
Where to Purchase RV Furniture
RV furniture may be purchased from a variety of internet retailers, or you can buy it through your local RV store.
Following is a list of questions to ask RV furniture suppliers:
Request fabric samples
Inquire about the nature of the content (Leather- what grade, Synthetic made of exactly what material)
Request a written estimate with specifics.
Is delivery included?
Is it going to be delivered to your RV or, more likely, at the curb?
What is the result of the Double Rubs test?
Length of the warranty
Are options like power reclining, USB ports, lighting, massages, etc. available?
We would strongly suggest 4seating.com since we were really pleased with their service and our leather RV cinema seats.
Even better, our furniture arrived three weeks early!
Here are a few other retailers selling RV furnishings.
Before making a purchase, be sure to compare the material's quality!
Shop4Seats
Hall and Brad
Flexsteel
Glastop
An Alternative Is To Get Upgraded Furniture For Your RV.
Upgrade your furnishings if you are getting a new RV (if that option is available).
Our friends ordered their RV sans the sofa and purchased their own specially made cinema seats if that wasn't a possibility.
In addition to getting precisely what you want, you may save money by doing that.
How to Enter an RV Door with Furniture
It's likely that the original RV furniture you're replacing was included with the vehicle and can be taken apart easily.
Verify if your furniture is mounted or otherwise connected to the ground.
After removing a few bolts from brackets on the slide floor where our previous recliners were mounted, we were able to transfer them.
The recliner's backs must now be removed by finding the release on each side of them and pulling them up.
I'm done now! Whether you have a sofa or not, your scenario may be somewhat different, but they are quite simple to dismantle.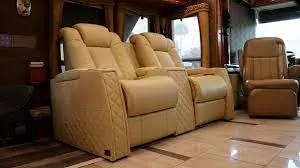 A Theater Seating Upgrade
We made the decision to switch out our recliners for theater seats (the perfect time to improve and freshen the inside of your coach!).
The 4seating.com set we purchased was simple to remove and reassemble.
They are quite cozy, and we like the power and USB charging options.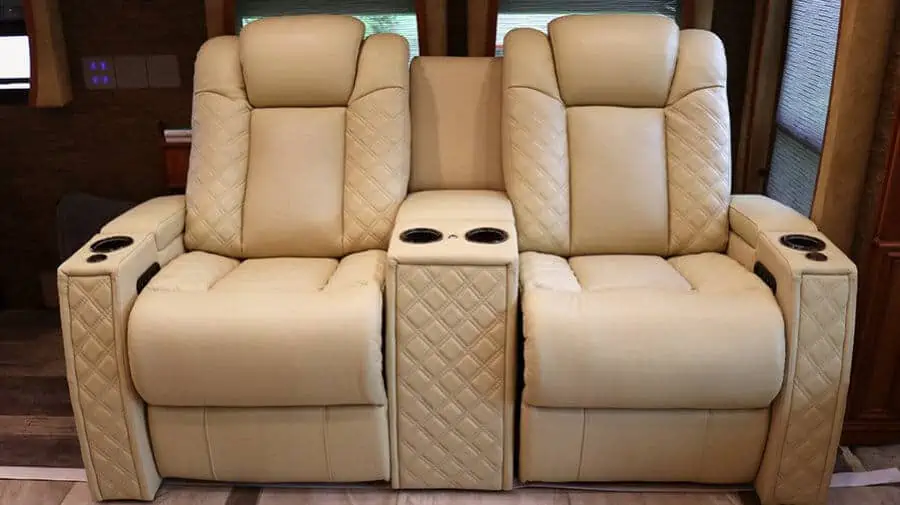 Have Fun With Your New RV Furniture
Don't be hesitant to use this as a justification to rebuild and improve your coach! Friends of ours updated their furnishings and entirely altered their color choices.
We replaced the carpet on our slide with some stunning waterproof vinyl flooring that looks like wood since we thought that our brand-new theater chairs shouldn't be resting on the outdated carpet.
We finished the straightforward task by ourselves over the course of a weekend!
FAQs
Can recliners be used in lieu of your RV couch?
Recliners may absolutely take the place of your RV sofa.
To ensure that there is enough room for the recliners to open, be sure to measure carefully.
Additionally, you may get zero-wall hugger or wall hugger recliners.
A wall hugger recliner or a zero hugger recliner: what are they?
Recliners that hug a wall or take up no space at all sit up straighter and take up less room.
Unlike a standard recliner, which requires at least 12 inches from the wall to recline entirely, this one's back just has to be around four inches away.
Lippert RV Furniture Peeling Videos Suggestions From Youtube