Camping in the vast American outdoors is an unforgettable adventure.
You do not, however, want to be without power for hours or even days.
As a result, only the greatest RV generator will suffice.
You can rely on them to operate your most critical electric equipment (such as the AC or fridge).
We'll go over everything you need to know before purchasing the finest portable generator for RV in the following post.
In addition, we'll show you our top picks for the finest RV generators on the market.
We propose the Champion 3400 Dual Fuel RV Ready Inverter if you're in a rush and just want to know what the best generator for RV is.
It is a fantastic RV-ready dual fuel inverter generator that has received rave ratings from consumers in the United States.
It's a small, portable generator that runs on either gasoline or propane.
It offers enough power to power a big RV air conditioner as well as other appliances in your travel trailer.
Image
Inverter Generator
Wattage
(Start / Running)
Noise @
25% Load
Weight
1. Champion 3400 Dual Fuel Inverter
3400 / 3100
59 dB
95.7 lbs
2. WEN 56380i
3800 / 3400
57 dB
111 lbs
3. Champion 75537i
3100 / 2800
58 dB
44 lbs
4. Yamaha EF2000iSv2
2000 / 1600
51.5 dB
44 lbs
5. WEN 56200i
2000 / 1600
51 dB
48 lbs
6. Westinghouse iGen2200
2200 / 1800
52 dB
46 lbs
7. Westinghouse iGen4500
4500 / 3700
52 dB
98 lbs
8. Pulsar 4000W
4000 / 3500
63 dB
92.6 lbs
9. Briggs & Stratton P3000
3000 / 2600
58 dB
85 lbs
10. Honda EU2200i
2200 / 1800
48 dB
47 lbs
Our Reviews of the Top 10 Best Generators for RVs
The Champion 3400 is the greatest generator for RVs, in my opinion.
It's one of the few inverters that can run on both gas and electricity.
Depending on the availability of fuel, you may operate it on gas or propane.
This allows you a LOT of leeway when it comes to harmonizing your fuel usage with your real power requirements.
Propane generators are also less expensive to operate.
When you use propane instead of gasoline, you may save a lot of money in the long term.
Even though this generator costs a little more, the reduced fuel expenses will result in a faster return on your investment.
The Champion 3400 generator is RV-ready.
The unit includes a dedicated 30Amp outlet that can be used to connect to your travel trailer without the need for adapters.
This RV generator is quite quiet.
At a 25% load, it only makes around 59 decibels of noise.
The generator has a peak output of 3400 watts and a running output of 3100 watts.
That's enough of juice to power even the most demanding travel trailers.
You could use it to power an 11,000 BTU air conditioner, a fridge, and lighting circuits.
The generator produces clean power suitable for sensitive electronics such as laptops and televisions because it is an inverter unit.
The generator is slightly heavier than 2000 watt units due to the larger engine size.
It does, however, have a convenient carry handle that makes it easy to move around.
The absence of wireless remote start is the one thing I regret about it compared to its gas-only relative, the 75537i.
The generator is CARB-compliant, which means you may use it lawfully in California.
This is the RV generator for you if you want a quiet and sturdy dual fuel inverter to power your travel trailer.
PROS
Generator that runs on both gas and propane.
Portable gadgets are safe to use with an inverter.
A dedicated 30A RV outlet is available.
Operation in Silence
Transport is simple.
Long-duration run
CONS
There is no remote start available.
WEN produces some of the most cost-effective generators on the market.
They also routinely get great feedback from consumers in the United States, demonstrating that your new RV generator does not need to have the Honda label to perform admirably.
One of the top RV generators on the market is the WEN 56380i.
It also costs a fraction of what some of its more costly rivals do.
This RV generator has a peak power output of 3800 watts and a rated power output of 3400 watts.
That should be enough to run just much everything in your RV, including the 13,500 BTU air conditioner.
The generator has been particularly built for RV owners.
It includes a dedicated NEMA TT-30R output that allows you to directly connect it to your travel trailer.
There are additionally two 120V receptacles and one 12V DC receptacle on the control panel.
Inverter technology is used in this generator.
It's ideal for charging delicate gadgets on the go.
Unfortunately, there is just one USB port, which may be insufficient for certain users.
On the plus side, the generator is quite quiet.
Depending on the present load, its noise level is roughly 57 dB.
As a result, the WEN generator is ideal for RV campgrounds and national parks with tight noise rules, which typically require a generator to run at less than 65 decibels (dB).
The WEN 56380i is likewise a low-consumption machine.
At half load, you can anticipate it to operate for around 8.5 hours.
These and other benefits make the WEN 56380i one of the finest RV camping options.
PROS
For RVs, there is a 30 amp outlet.
Very low-cost
Operation that is completely silent
Simple to Maintain
Time to Run Long
CONS
#3. Champion Power Equipment 75537i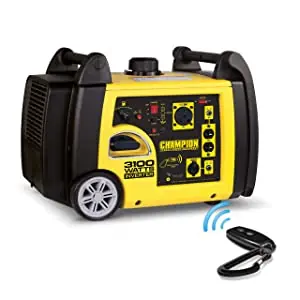 The Champion 75537i is a portable inverter generator that is RV suitable.
It was created exclusively for RV enthusiasts by the manufacturer.
That means you can almost connect it to your trailer right out of the box.
There's no need to buy any additional adapters or equipment.
It has a starting power of 3100 watts and a rated power of 2800 watts.
That'll run most of the appliances in your vacation trailer.
You may operate an air conditioner with a 13,500 BTU capacity as well as a few other appliances and devices.
The Champion 75537i is a fuel-efficient vehicle.
Even at maximum load, it should last for roughly 8 hours, allowing air conditioners to operate all night.
The remote start feature on this RV generator is one of our favorites!
It's a lot more pleasant to use than a manual recoil starter.
Using the simple remote control provided in the package, you can effortlessly turn it on and off.
You can nearly operate the generator without even getting out of bed!
It's also one of the most silent generators available.
As seen by multiple internet portable RV generator reviews, many customers seem to have used this inverter for months, if not years, without experiencing any serious problems.
It's also less expensive than the Honda or Yamaha, as you could have guessed.
All of these characteristics make it one of my top RV selections.
PROS
Fully equipped for RV use
Extremely quiet
It's powerful enough to take care of the majority of the RV's needs.
Excellent value for money
Excellent Run Time
CONS
The finishing materials utilized are not of the finest grade.
The wheels may be a little bigger.
#4. Yamaha EF2000iSv2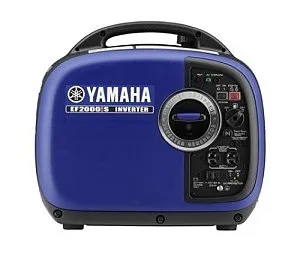 Yamaha is a market leader in the portable generator industry for RVs.
The engines they use in their generators (along with a lot of other things they create!) are among the most durable and dependable power generators available.
When it comes to generator design, Yamaha does not make sacrifices.
Take a quick glance at the Yamaha EF2000iSv2 and you'll see it's crafted of high-quality materials that are built to endure.
The EF2000iSv2 is a contemporary portable generator with all of the features you'd expect from a high-end 2000 watt generator.
It's one of the most silent generators on the market.
Its noise level is just approximately 51 dB at a 25% load, depending on how far away you measure it.
That's about the same as a small group of folks having a casual conversation.
It's a popular option among campers and travel trailer owners who need a 2000-watt generator.
You could use it to run an 11,000 BTU air conditioner.
If you don't intend on using it with air conditioners, you'll have enough of power to operate a range of portable gadgets.
The Yamaha EF2000isv2 is known for its low fuel consumption.
At 50% load, the run duration is roughly 10 hours!
Of course, if you plug in a very energy-hungry appliance, you'll get a lot less run time (such as the AC again).
Nonetheless, the Yamaha EF2000isv2 performs admirably in this regard.
If you're interested in learning more about this RV generator, check out the detailed review I wrote a while back!
PROS
Yamaha engine is fantastic.
Extremely quiet
Efficient use of fuel
Shady design
CONS
It's a Yamaha, so it's not cheap.
WEN isn't the most well-known brand in the industry.
At first glance, the fact that it is a Chinese company may be a deterrent.
In this highly competitive market, the company was probably well aware that it would have to work hard to earn the trust of its customers.
And it seems like they've done a fantastic job.
WEN 56200i – their most popular model to date – has gotten a lot of positive feedback from Amazon consumers in the United States.
This generator has a lot of 5-star ratings, complimenting its low noise level, simplicity of use, dependability, and – most importantly – its inexpensive price tag.
WEN 56200i is your best choice if you're seeking for a genuine low-cost 2000 watt portable generator that's far less expensive than Yamaha or Honda.
The generator is very silent and light.
You won't have any trouble transporting it.
One of its strongest characteristics is its fuel efficiency.
On a full tank of gas, it can operate for around 6 hours at 50% load.
Given its modest size and weight, this is an outstanding outcome.
It does, however, include a useful economy mode that helps optimize fuel use and automatically changes the engine speed depending on current demands.
The addition of this economy option extends the total duration substantially.
As you would expect from a low-cost RV generator, the finishing materials aren't of the highest quality.
As a result, it may have a shorter lifetime than Honda.
If you don't expect to use it often, on the other hand, an RV generator might be a highly cost-effective solution to your energy needs.
In a full evaluation of the WEN 56200i, I uncovered even more surprising information about this portable generator.
PROS
Cheap
Quiet
Design that is light in weight
Simple to use
Long run time in economy mode
CONS
It isn't constructed with the greatest materials.
There is no built-in fuel gauge.
Westinghouse is a well-known electric corporation in the United States.
They've been producing electric equipment for almost a century.
They have a lot of expertise and know how to develop amazing generators, as you could imagine.
Westinghouse's iGen2200 is presently the greatest portable inverter unit on the market.
It's one of the quietest generators we've ever come across.
At 25% load, it emits just roughly 52dB, which, although a little louder than the Honda, is still incredibly quiet.
The generator is available in two colors: blue and camo.
The latter seems to be fantastic.
That style seems to be appealing to individuals who want a generator for camping, fishing, or hunting.
The WGen2200's fuel economy is another major selling factor.
On a single 1.2-gallon tank, this portable generator can operate for almost 12 hours.
Keep in mind that this is contingent on the load.
If you run it at near-full throttle all of the time, it will burn more gas.
The IGen2200 has two 5V USB ports that are ideal for charging cameras, smartphones, and other devices.
A 20A circuit breaker is an excellent feature that protects the portable RV generator from harm if you attempt to run it over the maximum load by mistake.
When there is insufficient oil to avoid engine damage, the low oil warning device will immediately shut down the generator.
Overall, it's a high-quality portable generator with a power output of 2000 watts.
It's also normally half the price of a Honda EU2200i.
For tiny RVs and camping, I definitely suggest it.
PROS
Inexpensive
Efficient use of fuel
A reputable American company
Quiet
CONS
It doesn't have a built-in fuel gauge.
Another excellent RV generator is the Westinghouse iGen4500.
It's a strong portable RV generator with a 4500 starting and 3700 operating watts total output.
That's enough to operate your RV's whole system, including the air conditioner and lighting circuits.
The overall volume of the gas tank is 3.4 gallons.
One feature of this portable generator that we enjoyed is how fuel-efficient it is.
Its 3.4-gallon tank may last up to 18 hours depending on the current load.
That's a lot of runtime for such a little generator.
You could leave your air conditioner on all night if you wanted to.
A special TT-30R 30 Amp RV connector is located on the control panel.
It enables you to connect your generator to your travel trailer without the need of any extra adapters.
A 5-20R 120V duplex outlet and two USB connections for charging portable gadgets are also included on the generator.
It features an inverter system, so you can be confident that charging laptops, phones, and other devices is completely secure.
The only disadvantage of this portable RV generator is that it is a little difficult to transport.
However, considering its increased production and bigger size, this is quite logical.
On the positive side, this portable RV generator is very quiet considering its size.
It's quieter than many other comparable generators, making it ideal for most parks.
To summarize, the Westinghouse iGen4500 is an excellent RV generator, certainly among the top ten available.
PROS
Strong enough to power the full RV
For RVs, there is a dedicated 30 amp outlet.
Extremely quiet
Long Playing Time
CONS
If you need a reliable generator for your RV, the Pulsar is a fantastic option.
It has enough power to operate all of the appliances in your travel trailer, with 4000 starting and 3500 operating watts.
In the case of a blackout, there is also enough wattage to power your home items.
This generator is a remote start generator, which means you can manage it from the comfort of your RV using the remote control that comes with it.
You won't have to get out of your warm, comfortable bed to switch off the generator when it's chilly outside at night.
Your RV camping or boondocking experience will be lot more pleasurable as a result.
Although it is not the quietest RV generator available, it is still rather quiet.
Its noise level oscillates at 63 dB with a 25% load.
That's a lot quieter than the majority of other generators on the market.
A dedicated 30A RV plug is included in the control panel.
To connect this generator to your RV, you won't need any extra adapters.
Because the generator is an inverter, it can securely power your portable gadgets.
For your phones or cameras, it features dedicated USB outlets.
It might be difficult to transport the generator about the campground.
The wheels and comfortable handle, on the other hand, make this chore much more doable.
The Pulsar RV generator's long run duration is a huge plus.
The 3.4-gallon tank, according to the manufacturer, may last up to 15 hours.
The amount of time it takes you to run depends on the present load and the appliances you're using.
You should be able to use the RV air conditioner for the whole night without any problems.
The LCD panel that displays the generator's current state is one feature that we lack in this generator.
It would be a fantastic addition to an already superb RV generator.
Overall, the Pulsar generator is one of the most cost-effective generators available.
It is well-deserving of a spot on our top ten generators for RVs list.
PROS
Enough power to operate even the most demanding appliances (including the AC units)
Portable electronics benefit from inverter technology.
Start from a distance
Relatively quiet
CONS
#9. Briggs & Stratton P3000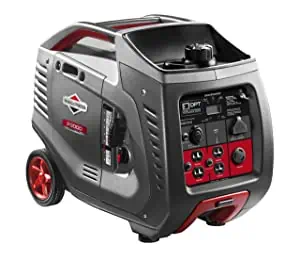 This 3000 watt generator is a favorite among campers.
It produces 3000 starting watts and 2600 running watts in total.
That should be enough to start and run a standard air conditioner in your RV.
In case you need to utilize this generator to power your home appliances during a blackout, the control panel has four household outlets.
The generator, most importantly, has a 12V 30 Amp RV outlet.
The fuel tank holds 1.5 gallons of gasoline.
At 25% load, that would last for around 10 hours.
When it comes to fuel economy, the P3000 outperforms several other generators.
Running the air conditioners all night won't be a problem.
Thanks to Briggs & Stratton's Quiet Power Technology, it's also a relatively quiet generator.
The noise level maintains about 58 dB with a 25% load.
It sounds like an idling car engine and is quieter than a small group of people talking.
Because of its low noise level, the generator is suitable for use at most US campgrounds.
Briggs & Stratton is a well-known brand, and its goods, like this RV-ready portable generator, can be trusted.
However, you are protected by a 2-year guarantee if there is an issue with the generator.
Unfortunately, the P3000 generator does not comply with CARB regulations.
That is to say, if you are in the
This device is not available for purchase or usage in California.
In all other states, the generator is entirely legal.
Overall, it's a dependable generator that's ideal for RVs and other outside applications.
If you're planning on doing a lot of RV camping this summer, the Briggs & Stratton generator is a good choice.
PROS
A reputable manufacturer
A dedicated 30A RV outlet is available.
Quiet
Longer running time
CONS
Not CARB-compliant, hence it's not legal to use in California.
The Honda EU2000i is the younger brother of the Honda EU2000i, the godfather of all portable inverter generators.
Back in 1999, Honda was the first firm to bring inverters to the market.
The original Honda EU2000i is still the most popular option among professionals looking for high-quality generators over two decades later.
Honda replaced it in 2008 with the EU2200i, a newer, somewhat more powerful variant.
One of the EU2200i's variants is the EU2200IC Companion.
It's the greatest option for RVs since it comes with a built-in 30 AMP receptacle.
Aside from that, it has the same capabilities and attractive design as the Honda EU2000i.
It's a very quiet generator.
The noise level is under 49 dB at 25 percent load!
The generator is quite quiet, even when fully loaded.
It is one of the better camping options.
It boasts a Honda engine, which is synonymous with high quality.
The finish is quite durable.
This RV generator may be used in a variety of challenging situations.
I've personally observed construction workers using this Honda generator to power the construction equipment they used to create the iron stairs and ladders for trekkers and mountaineers in the mountains at high elevations.
That gives you a sense of how adaptable it is, particularly for outside usage.
The EU2200iC generator produces 200 more watts than its predecessor while maintaining the same noise level and cost.
That isn't a revolutionary shift, but it is a significant improvement.
However, the design may already be a little antiquated.
The absence of an electric start is particularly inconvenient.
The recoil start, on the other hand, is faultless.
Normally, the generator begins with a single pull.
The generator is equipped with a Honda-patented eco throttle technology that reduces fuel usage by changing the engine speed to meet current demands.
If you're looking for a 2000-watt generator that will last a long time and comes from a reputable manufacturer, the Honda EU2200i is well worth your consideration.
If you look up photographs of it online, you'll note that it's often seen running in tandem with another Honda generator.
It's also worth mentioning that this portable generator complies with both the EPA and the California Air Resources Board.
It may thus be used in all 50 states, including California.
PROS
Most likely the greatest portable RV generator brand available.
Honda's original engine
System of eco-throttling
Ready to run in parallel
Built to last.
Design that is light in weight
The procedure is really silent.
CONS
Pricey
There is no electric start.
The Complete Guide to Choosing the Best RV Generator
Before you go out and purchase the finest portable generator for your RV, you should ask yourself the following questions:
What kind of power do you require?
You don't want to buy a portable generator just to discover that it isn't powerful enough to operate anything.
We don't mean the generator's physical size when we say "small," but rather its power output.
All of your RV's appliances and electric devices need a certain amount of electricity to operate.
The basic units of measurement in the United States are watts (W) or kilowatts (kW, 1kW = 1000 watts).
A common LCD TV, for example, would need roughly 120 watts to operate.
At least 180 degrees would be required in a refrigerator.
A 15000 BTU RV air conditioner would use a lot more energy – about 2000 watts.
There is, however, a little snag.
To switch on and operate for the initial few seconds, appliances with built-in motors need more power.
The beginning wattage is the amount of power certain gadgets need to turn on (sometimes referred to as surge or peak watts)
Their consumption returns to "normal" after a few seconds.
This is referred to as running wattage (also known as rated watts).
Let's take another look at the refrigerator.
While an average RV fridge uses about 180 watts to run, it requires a much higher number to start because it has a motor.
Depending on the model, that would be around 600 watts.
To start and run properly, an RV refrigerator requires 600 starting watts and 180 running power watts.
The large 15,000 BTU air conditioner would require 3300 starting watts and 2000 running power watts on average.
The average wattage requirements for commonly used RV equipment are listed in the table below.
| | | |
| --- | --- | --- |
| | Approx. Starting Watts | Approx. Running Watts |
| RV Air Conditioning Unit (11000 BTU) | 1600 | 1000 |
| RV Air Conditioning Unit (13500 BTU) | 2800 | 1800 |
| RV Air Conditioning Unit (15000 BTU) | 3300 | 2000 |
| RV Refrigerator | 600 | 180 |
| Frying Pan | 1500 | 1500 |
| Microvawe Oven (800 Watts) | 1300 | 1300 |
| Laptop Computer | 250 | 250 |
| Hair Dryer | 1900 | 1800 |
| Satelite Receiver | 250 | 250 |
| Portable Fan | 120 | 40 |
| Lightbulbs (incadescent type) | 60 | 60 |
| LCD Monitor | 30 | 30 |
| Blueray Player | 350 | 350 |
| Flat Screen TV | 120 | 120 |
| Coffee Maker | 600 | 600 |
| Toaster | 1200 | 800 |
| Blender | 850 | 400 |
| Electric Grill | 1650 | 1650 |
When purchasing for a generator, you should pay special attention to these two numbers: starting and running watts.
A portable generator must have at least as much peak power as the most energy-intensive equipment you wish to operate OR the total of the additional beginning wattages of all devices you want to connect.
Does it seem to be difficult? For a better illustration, let's look at a particular case.
Honda EU2200iC is one of the most popular portable generators for RVs.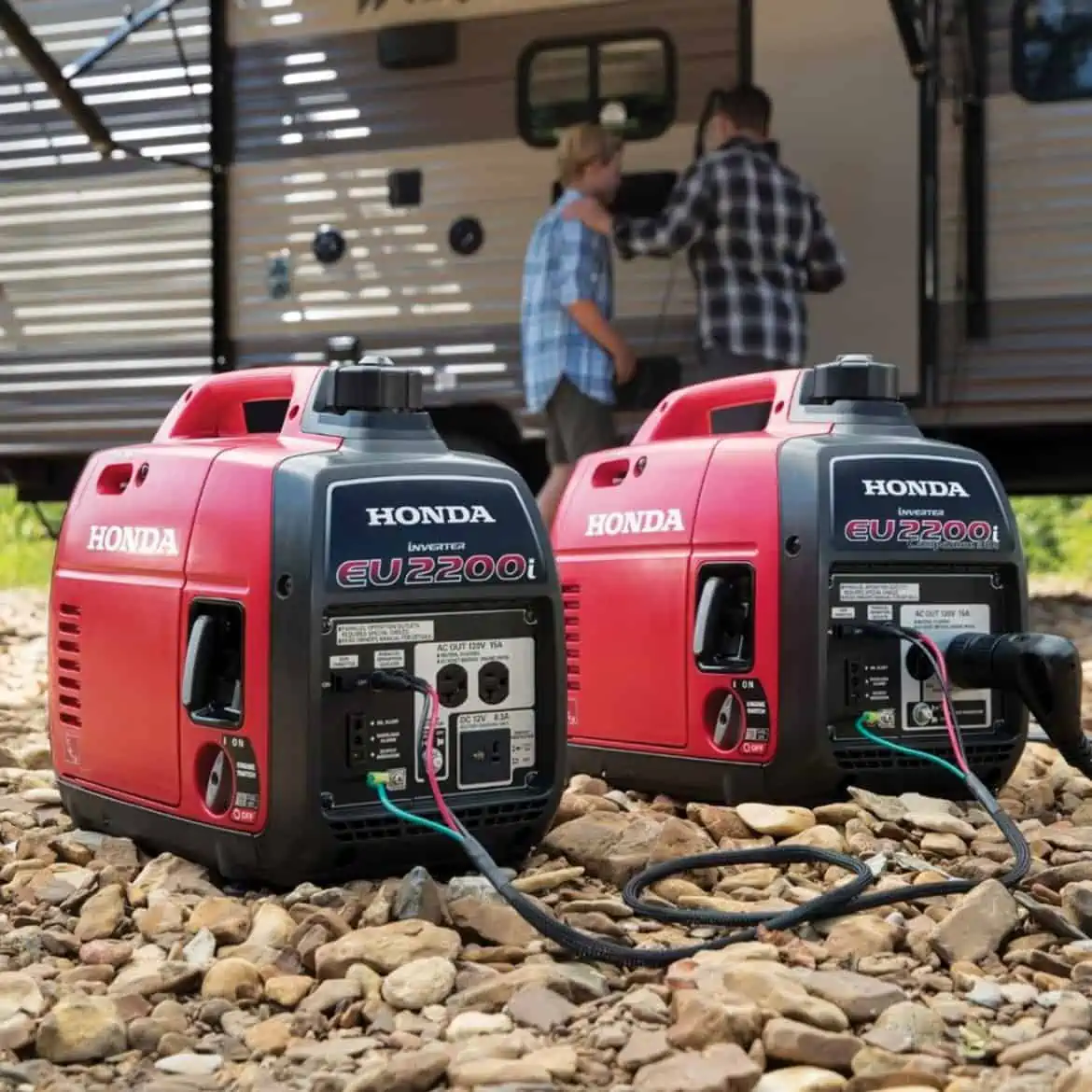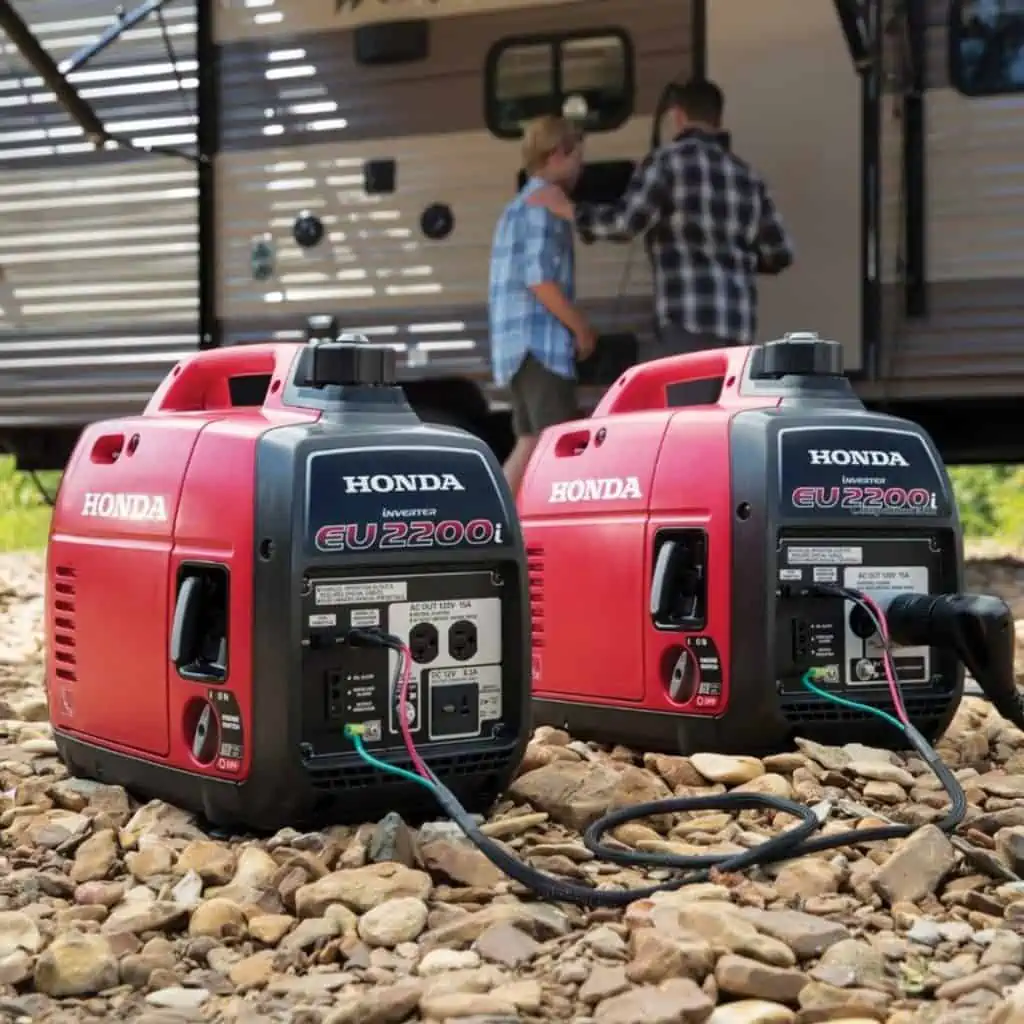 It has a starting power of 2200 watts and an operating power of 2000 watts.
Is it enough to power a 15,000-pound RV air conditioner?
A starting wattage of 2000 is required for such an AC.
That is what the Honda EU2200i is capable of.
So far, everything has gone well.
Regrettably, this air conditioner requires 3300 watts to come on and function for the first few seconds.
That's a lot more than the Honda EU2200i's maximum beginning power output.
As a result, the ultimate response is no.
Unfortunately, the Honda EU2200i is unable to power a 15,000 BTU air conditioner.
But what if you just have a modest air conditioner? Let's pretend it's an 11,000 BTU heater.
It would need 1600 beginning watts and 1000 running watts on average.
Because these statistics are much below the Honda EU2200i's utmost capabilities, you might utilize it to power this air conditioner.
You'd also have enough power left over to operate a couple of other smaller gadgets like a TV, computer, and a pair of lights.
So, you should have a good understanding of how running and beginning watts function by now.
You're also aware that these values may be used to establish the amount of generator required to power your equipment.
But what if your air conditioner or refrigerator's power consumption is expressed in amps? What method do you use to compute this?
Don't be concerned; converting amps to watts is simple.
To begin, you must first identify your equipment's voltage.
The most frequent standard in the United States is 120V.
Some appliances, on the other hand, may need greater voltages, such as 220V.
You should be able to figure out how many volts your device uses on its label if you are unsure.
Then use the calculation below to determine how many watts it consumes:
Amps x Volts = Wattage.
For instance, if your equipment consumes 20 amps at 120 volts, its wattage is:
2400 Watts = 20 x 120 Watts
What Is The Best Sort Of Generator For An RV?
You could think to yourself, "Can't I just acquire the biggest portable generator and spare myself the trouble of figuring all these power requirements?"
Yes, technically.
But believe us when we say that's not something you want to do.
There are many causes for this.
Open-frame portable generators are notoriously noisy.
The majority of portable generators are built for one of two purposes: construction site usage or as a backup steady power source for homes or businesses during a blackout.
Those are the scenarios in which the noise level isn't as bothersome.
With all of this loud construction gear nearby, nobody minds about the sound made by a single portable generator.
When the power goes out in the whole neighborhood, on the other hand, none of your neighbors will notice your generator noise since they'll be running theirs as well.
Imagine attempting to operate a generator like this at a camping.
It's a lovely summer evening.
You're inhaling the fresh aroma of clean air.
You're a long distance from a major metropolis.
There are no noises to be heard save for some faint, vague talk from afar.
You're ready to sleep since you're calm and relaxed.
You're ready to go to your bed when a loud noise breaks the silence.
The RV next door just switched on their portable generator to keep the air conditioner running for the night.
Oh, my gosh.
That concludes the quiet tranquil night.
You'll be lulled to sleep for the following several hours by the lullaby of the portable generator engine, which will operate constantly until early dawn.
That man who switched on the camp's loud generator is now the clear favorite for the title of Most Hated Man.
That's not the kind of guy you want to be.
As a result, you should choose the quietest generator available.
The noise level of the generator is measured in decibels (dB).
Any generator that produces more than 60 decibels is too noisy for RV camping vacations.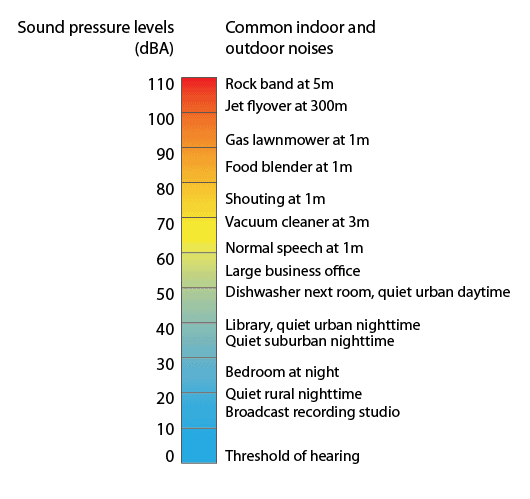 Which, by the way, is true of almost all standard portable generators.
As a result, a portable inverter generator is your only option.
A generator with at least 3000 watts, such as this Champion generator, is also recommended.
In this essay, I go over what inverter generators are and how they vary from traditional generators.
One of the finest features is that they are substantially smaller and lighter than traditional open-frame portable computers.
They also offer a few of other important properties that make them the sole suitable option for RV.
Portable Inverter Generators Have a Lot of Advantages
#1. Inverter Generators Are Substantially Quieter Than Traditional Generators.
Depending on the load, the quietest units run at 50–59 decibels.
That's already quiet enough to save everyone's night from being ruined.
The greatest portable generators for boondocking are inverters.
On the other hand, if you stay at a designated RV park that expressly prohibits the use of ANY portable RV generators at night, you won't be able to get away with even the quietest generator.
That is, unless you have one of these solar generators.
It's worth noting that they normally only give a little amount of output power.
Unless you get the one with the highest output, you won't be able to use it to run an air conditioner or a refrigerator.
A power station, on the other hand, can be a great supplemental power source for an RV, especially for charging the batteries.
#2. For Sensitive Electronics, Inverters Are The Only Safe Option.
If you intend to live off the grid for an extended period of time, you will undoubtedly require a reliable power source to charge your phone or laptop.
It's easy to damage one of these by charging it with a standard portable generator.
This is due to the fact that traditional generators have higher levels of THD (Total Harmonic Distortion) (THD).
As a result, the energy they generate is less reliable and clean.
While this isn't an issue if they're used in conjunction with heavy construction equipment or large kitchen appliances, current portable electronic equipment is far more sensitive.
Tablets, phones, flatscreen TVs, and other sensitive gadgets are referred to as such.
On the other hand, inverter RV generators are totally acceptable.
They normally create less than 5% THD, which is perfectly safe for your portable electronics.
Furthermore, inverters often have separate USB connections, making it even simpler to charge your iPads or Bluetooth speakers.
#3. You May Connect Two Inverters In Series.
Assume you already own a portable inverter generator with a capacity of 2000 watts.
It works good until you discover you could need a little more power on day one.
Perhaps you need a higher powerful generator for use as a backup power source for your house.
What Is The Best Course Of Action?
Get double the power by purchasing another portable inverter generator with the same wattage.
Parallel functionality is available on most high-quality inverter RV generators.
That means you may use a specific parallel kit to connect two generators.
You may double the overall energy production by doing so.
To you, more strength!
When you connect two Honda EU2200i generators, you'll have 4000 watts of operating power – more than enough to power even the most energy-hungry RV.
Is it still insufficient?
Connect two Champion 3400 recreational vehicle generators in parallel and you'll have a gigantic 6800 starting watts on your hands.
I honestly can't think of any RV that would require such high amounts of power.
On the other hand, it would be more than enough power to operate a mid-sized household's necessary equipment!
In general, using two inverters in conjunction rather than a single standard portable generator is a far superior option (Remember? Inverters are significantly quieter and safer for portable gadgets).
Who produces the greatest RV generators for portable use?
There are a few manufacturers that stand out when it comes to the portable RV generator industry.
Champion manufactures the finest generators for RVs and camping, in our view.
They've created a fantastic 3400 watt RV-ready inverter generator that gets rave ratings from RVers all the time.
You won't need any adapters or extension cables to connect it to your trailer.
It's a dual-fuel RV generator, so you can use either gas or propane to power it.
This would save you money and gasoline by reducing your reliance on a single fuel source and giving you more runtime.
I'd suggest the WEN 56200i if you're looking for a smaller 2000-watt generator.
WEN is a rapidly expanding generator company that has swept the US market in recent years.
They provide dependable portable generators at a fraction of the cost of most rivals.
The 56200i is evidence that a good portable inverter generator does not have to be expensive.
It has the same capabilities and performance characteristics as generators that are far more costly.
It's also a surprisingly silent generator.
It's also impossible to beat the pricing.
That makes it an excellent alternative for RV campers searching for a dependable and quiet 2000-watt generator without having to spend a small fortune on one.
Check out my complete review of the WEN 56200i if you want to learn more about its features and characteristics.
What Is the Best Way to Connect a Generator to an RV?
There are at least two highly recommended generators that can be directly connected to your RV without the need for additional adapters right out of the box.
These are the Champion 75537i and the Champion 3400 dual fuel inverter, which are slightly more powerful.
Both are excellent RV options and are unquestionably among our favorites.
You'll need the RV adapters for most of the other generators.
Fortunately, they are inexpensive and simple to locate on the internet.
Just make certain you obtain the correct kind!
To connect to the power cable, both 2000-watt and 3000-watt inverters need equivalent adapters.
The amperage of your power cable is what makes the difference.
The majority of cords are rated at 30 or 50 amps.
By counting the number of "male" power prongs, you can instantly discern the difference between a 30 amp and a 50 amp power cable.
30 amp = three male power prongs
50 amp = four male power prongs
It's that simple!
Now it's time to move on to the proper adapter types.
These adapters will work with 30 amp RV power cords.
3 Prong RV Generator Adapter Cord
RVGUARD 30 Amp to 110 Volt RV Adapter Cord
This is the right choices for 50 amp RVs
Camco 55195 30′ PowerGrip Heavy-Duty Outdoor 50-Amp Extension Cord for RV
Additional Considerations When Purchasing a Generator for an RV
When deciding which generator to purchase, it's critical to understand which features to look for and what's recommended for each.
Not only do you want to make sure you pick something that can power your RV batteries and other appliances, but you also want to make sure it's made to minimize the amount of problems you could have.
Keep in mind that these are the most common and usually the most important features, but different generator models may have additional features.
The most important thing is to look over all of this data and compare it to the generators you're considering to ensure they'll meet your requirements.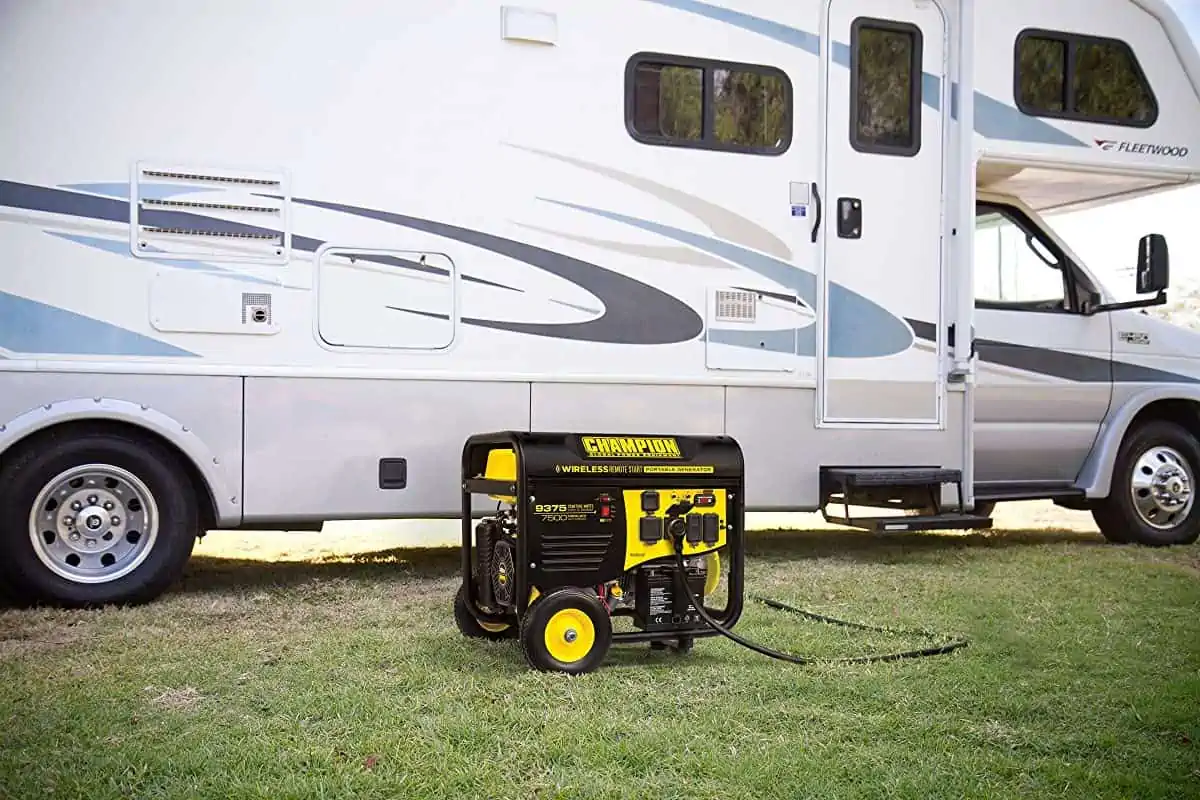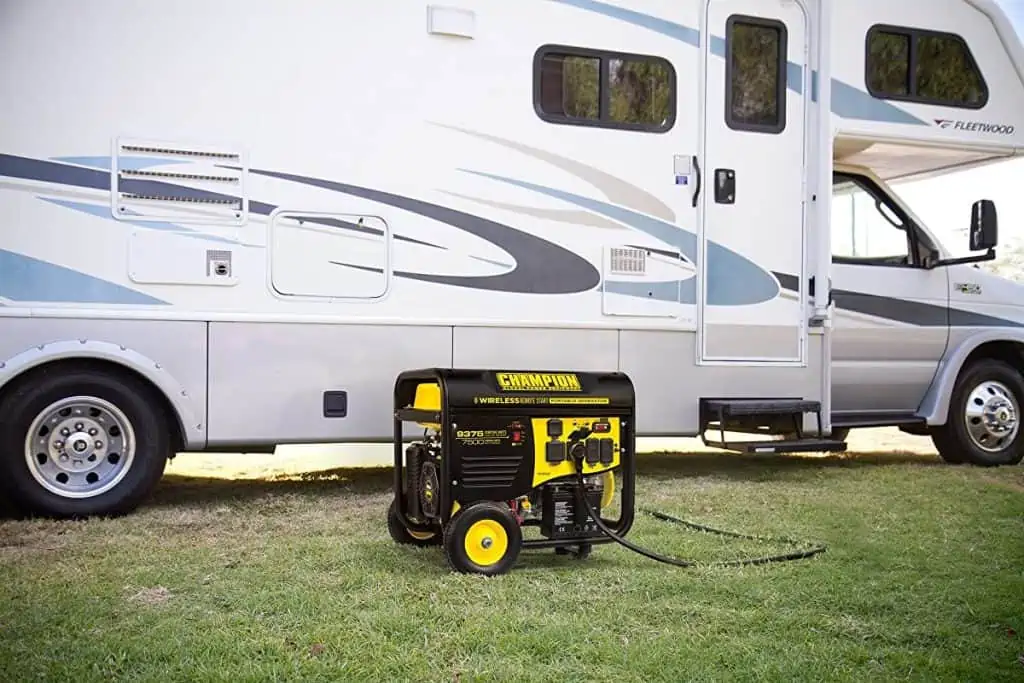 #1. Output Power (Wattage)
When purchasing a generator for their RV, one of the most important factors to consider is the amount of power output (wattage).
This feature is necessary if you want to ensure that your RV runs smoothly.
When you consider that various-sized RVs would need varied amounts of electricity, it might become a bit perplexing.
To discover the quantity you need, you'll want to consider a few factors.
To begin, determine which appliances are 120V and add them all together.
Because air conditioners utilize the most electricity, you'll want to make sure you purchase a minimum wattage that matches yours.
After that, multiply the total voltages and amps to obtain the required watts.
This is the very minimum; you may want to get a bit more to guarantee that you can power any other appliances you may need.
There are several items you'll want to install depending on the sort of generator you're going to use.
A transfer switch, for example, may be put on a generator that will be incorporated inside the RV.
Depending on whether you're connected to the energy grid or not, this switch will automatically turn the generator on and off.
Not only will you be able to plug in any appliances or accessories whenever you need them, rather than having to wait till you're connected to power or stopping to manually switch on the generator.
#2. The Level of Noise
You should also take into account the generator's noise output.
It may not seem important, but depending on where you'll be camping, it will be.
Many campgrounds, for example, have severe noise limits after a certain hour, so having a noisy generator might get you tossed out or force you to pay additional costs as a consequence of infringing the rules.
The majority of generators you'll come across will have a decibel rating that indicates how noisy they are.
One thing to keep in mind is that every ten-decibel rise causes the noise to become ten times louder.
A generator with a decibel rating of 70 is 10 times louder than one with a decibel rating of 60.
If at all feasible, look for a generator with a decibel range of 49 to 65, which is roughly as loud as a regular conversation.
If you can't locate a suitable generator within these decibels, you may be able to get away with a louder one.
However, as you reach approximately 110 decibels, you'll hear something that sounds like a chainsaw running.
If you know where you'll be camping or driving, look into the requirements to ensure you have a machine that complies.
#3. Economy of Fuel
Because fuel might vary in price depending on where you live, it's crucial to know how efficient your generator is.
This will not only guarantee that you don't go over your fuel budget, but it will also allow you to determine how long you can operate your generator before having to refill it.
Generators that provide greater power will use more fuel.
Similarly, the more you use the generator, the more gasoline it consumes.
Because you could not utilize the generator in the same manner every time, it's important to figure out how much you'll use it on average.
It's also worth noting that various kinds of fuel burn in different ways.
A 4,000-watt diesel generator, for example, will use around 1 gallon of fuel per hour at full load.
Running the same generator at 50% load, on the other hand, will use around 1 gallon of gasoline every 3 hours.
Regardless of how you want to use your generator, make sure you consider all of this information to ensure you have a sufficient budget for fuel.
#4. Design Excellence
The design must be of high quality.
You want to be sure that the generator is not only constructed of high-quality materials, but that it is also designed in such a manner that it can survive a lot of wear and tear.
With that in mind, there are a few things to think about.
One of the most important aspects is that everything is secured where it should be.
The last thing you want is for certain pieces to come free, leading other elements to become disconnected or interfere with one another, thus resulting in a hazardous scenario.
Another item to consider is whether or not the frame is enclosed.
An open frame generator is more likely to be damaged by water or other factors, leading it to cease operating.
Last but not least, check to see whether it's composed of durable materials like metal, since this will guarantee it can resist most scenarios.
#5. Portability & Weight
The majority of individuals will wind up utilizing a portable generator rather than the RV's built-in generator.
Given this, it's critical to think about the weight and how easy you can move it.
When it comes to weight, you want a generator that has the wattage you want while still being light enough to transport.
The problem is that those with a greater power output usually weigh more than 100 pounds.
Not only is it difficult to walk about, but individuals who are utilizing the RV alone may have difficulties.
The machine's weight should be listed on the box or in the item description, so you'll know what it weighs before you purchase it.
It will be much simpler to carry a lightweight generator.
Keep in mind that many contemporary inverters will supply you with more power output without the additional weight.
#6. Customer Service & Warranty
Last but not least, think about the warranty and customer service.
Because you never know what can happen on the road, it's important to be able to utilize a warranty and contact the firm without difficulty.
Before making a purchase, read reviews to see how customer support often responds, and make sure you understand the warranty and what it covers.
What Type of Fuel Should You Use?
Generators will typically operate on one of three fuel types: diesel, gasoline, or dual fuel (gas and propane).
While most RVs can connect into an electrical outlet, travelling in one means there may be times when you won't be able to, and you'll have to rely on the gasoline.
Each of them has advantages and disadvantages, which we'll discuss next.
You should be able to determine which fuel will work best for your requirements and which kind of generator you need after you have more information about each.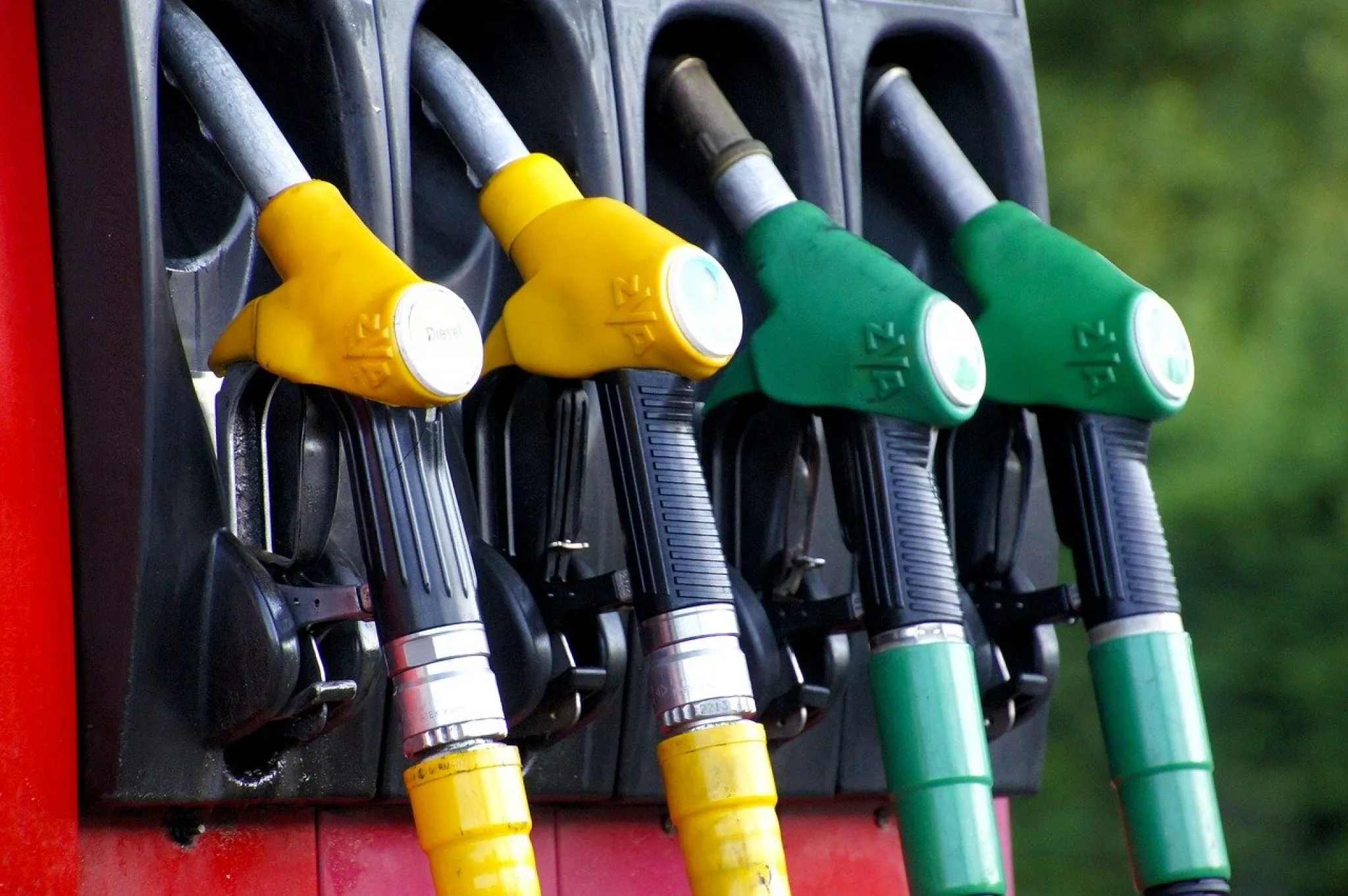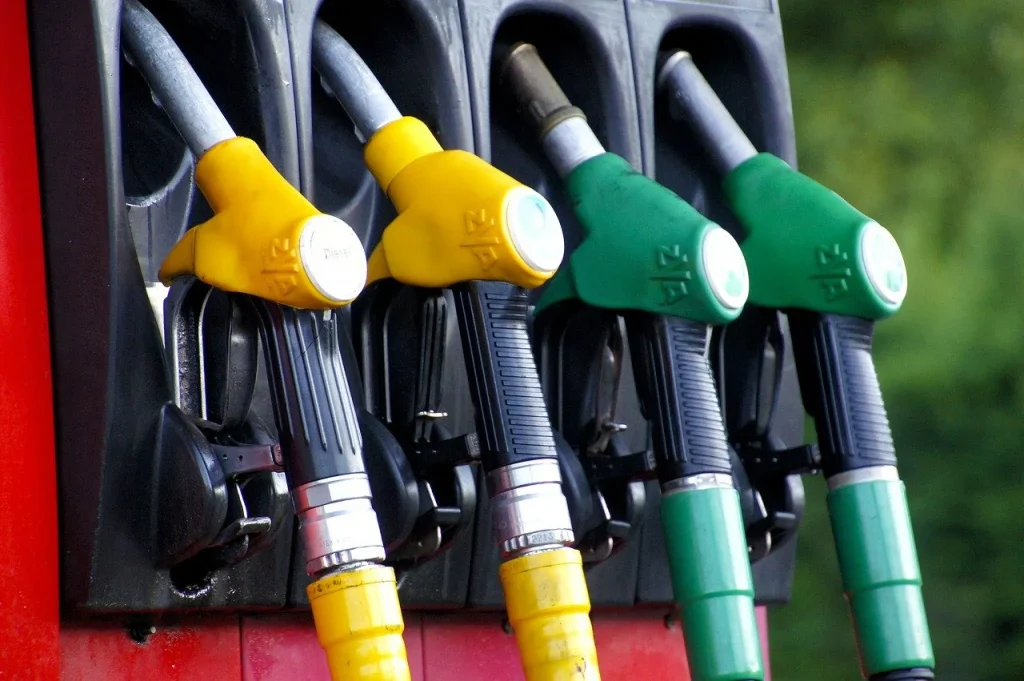 #1. Gasoline
The most frequent kind of fuel used in generators is gasoline, owing to its widespread availability.
The price is often lower than other options, allowing you to obtain more for the same amount of money.
The good news is that you can take a couple gas cans to the gas station and fill them up.
Keep in mind, though, that since it's so volatile, the government normally sets a restriction on how much you may keep.
Another thing to keep in mind is that it only lasts about a year before going bad, so if you've been keeping it for a long time, you may discover that you can't use it.
Those who will just be keeping it for a limited time, on the other hand, should be alright.
You should also keep in mind that if there is an emergency, the supply may be limited since everyone is buying it up.
PROS
Gas is typically rather simple to get by.
The most affordable and widely accessible variety is the gas generator.
Gasoline is simple to store.
The generators are very simple to refill.
CONS
Gas can only be stored for around a year.
You can only save a certain amount of data at a time.
In the case of a catastrophic emergency, gasoline might be difficult to come by.
Generators that run on gas are not the most cost-effective option.
Gas is a fossil fuel that has a detrimental influence on the environment.
#2. Best Option: Dual Fuel (Gas/Propane)
RV generators that utilize more than one fuel type are the most frequent.
Dual fuel generators that operate on either gasoline or propane are the most prevalent.
Not only will you be able to use whichever one you like, but you will also have to refuel less often since you have two forms of gasoline.
Running a generator on propane is also less expensive.
The finest dual fuel generator will provide you with more run time and reduce your reliance on gas, which will save you money in the long run.
PROS
It's simple to swap between gas and propane.
Propane is the most cost-effective option since it is less expensive than gasoline.
Generators that run on natural gas or diesel fuel are more ecologically friendly.
Longer run duration – you won't need to replace the tank as often as you would if you just used one kind of fuel.
CONS
Propane tanks are cumbersome to transport.
It's possible that propane won't be easily accessible in certain areas.
Dual fuel generators cost significantly more to purchase than traditional gas-powered generators.
#3. Diesel
Diesel is a relatively stable fuel that has a lower risk of becoming explosive than other fuels such as gasoline.
It provides greater energy than most other fuel kinds, and since it does not involve spark plugs, it is much simpler to maintain.
You may get diesel in a few different ways.
The first method involves filling cans and storing them in a designated location.
Another option is to have a tanker come and fill an external tank that you can use to refuel your generator as required.
Portable diesel generators, on the other hand, are rapidly becoming obsolete.
This is owing to its negative environmental impact, out-of-date design, and huge bulk.
You'll have a difficult time finding a good portable diesel generator for your RV.
As a result, we advocate using gas-powered or – better yet – dual-fuel generators instead.
PROS
There are many options for obtaining and storing gasoline.
Unlike other fuel kinds, it is less combustible.
It has a higher energy content than other fuels.
CONS
It may be pretty costly.
Diesel generators are often large and hefty.
Option that is the least ecologically friendly
FAQs
To power my 30 amp RV, what size generator do I need?
A 3,000-watt generator can easily power a 30 amp RV.
However, you should attempt to estimate how much you'll need and double-check that it'll be enough.
Most RVs would benefit from a 3400 Watt generator like this Champion generator.
Will my RV operate on a 3500-watt generator?
A 3500-watt generator should be able to easily power a 30 amp RV.
You should be able to operate everything at the same time with this power output without too many complications.
This contains a refrigerator and a 13,500 BTU air conditioner.
Is it possible to operate a generator overnight?
Yes, as long as you have sufficient gasoline to keep it going.
Keep in mind that certain places may have limits on the amount of time you may use your generator, so make sure you find out.
What's the difference between surge and continuous wattage?
Running watts are the amount of energy needed to keep your appliances running continually, while surge watts (also known as peak watts) are the amount of energy necessary to start major equipment.
You'll need a generator that can easily meet both load demands at the same time.
What is the maximum noise level that may be tolerated by RV generators?
While the noise level of an RV generator may vary depending on where you're staying, practically everyone believes that it shouldn't exceed 65 dBa.
This decibel level is comparable to a lively discussion or a running automobile engine.
How do you start a generator in an RV?
Depending on the kind of generator you have, this may vary substantially.
Some need you to pull a starting cord to start them, while others require you to flip on a switch.
A generator with a remote start, such as the Champion 3400, is a good choice.
Which Fuel Type Is Best for RV Generators?
Gas and propane are the two fuel types utilized in the finest portable RV generators.
Not only is a unit like this more cost-effective, but it also allows you more flexibility by allowing you to choose between gas and propane.
A dual fuel generator will also provide you with a longer overall continuous operating duration.
Is it possible to run a generator while driving?
If you're utilizing a portable generator, the answer is "yes" from a technical standpoint.
However, in the vast majority of situations, it is not advised.
Here's why: using a generator while driving is hazardous to both you and other motorists.
Most generator warranties are also invalid as a result of this.
As a result, if anything goes wrong, you may be faced with a large repair expense.
If you really must drive while using a generator, please sure to follow these safety precautions:
– Only use generators intended for use in automobiles.
– Double-check that the generator is securely fastened to the vehicle.
– Never use the generator inside the vehicle since it might cause carbon monoxide poisoning.