An RV may provide you a lot of flexibility in terms of how and where you camp.
With a 30-amp RV generator, you may increase your independence even further.
These items may drastically improve your RVing experience and allow you to camp off-grid for longer periods of time than you would otherwise be able to.
Let's take a look at why you may want to invest in a 30-amp RV generator.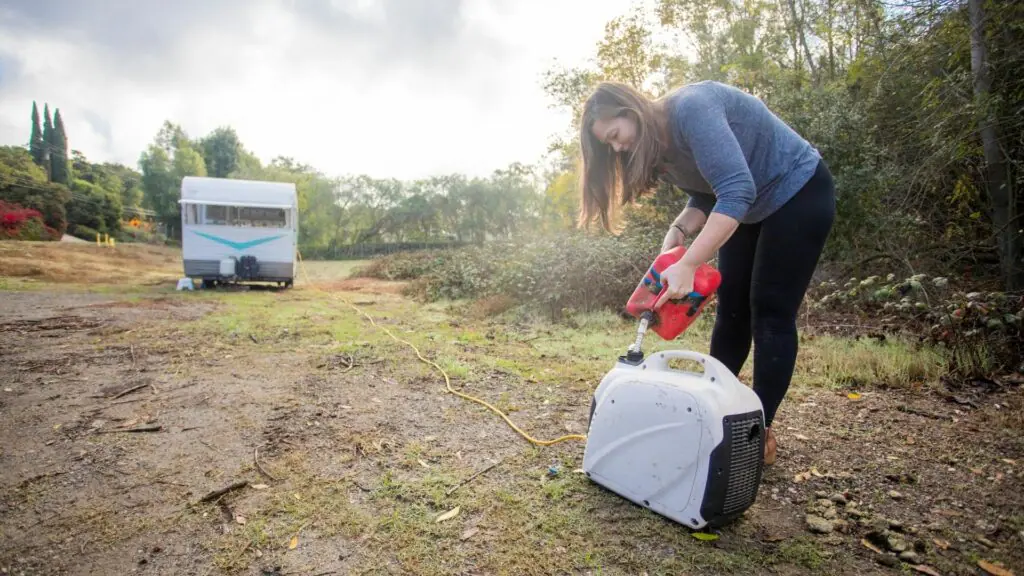 What Are the Benefits of Having a Generator in Your RV?
A generator isn't necessary if you intend to spend the most of your time camping at an RV park or campground.
A generator, on the other hand, is required if you wish to camp away from the throng in a more natural setting.
You won't be able to connect your RV into a power pedestal as easily as you would at a campground while camping in these conditions.
A 30-amp RV generator is an excellent alternative for generating your own electricity.
They're one of the most cost-effective ways to obtain electricity, and they're usually quite portable.
With a 30-amp RV generator, you can operate practically everything in your RV, even if you have a 50-amp RV.
It's probable that you'll have to control your electricity, particularly if you're using an air conditioner, but it's still achievable.
You can do it all when RVing off the grid with a generator, whether you simply want to keep your battery bank charged or watch the big game on your TV.
RV Living: Essentials for Your First Boondocking Trip | Fireside Chat
A generator is one of the essential equipment you'll need if you intend on boondocking.
For A 30-Amp RV, What Size Generator Do I Need?
A maximum of 3,600 watts may be used by a 30-amp RV.
There are several fantastic 3,500-watt generators on the market.
However, power control may be required, particularly when using high-powered equipment such as air conditioners, coffee machines, or instant pots.
You may get away with a lot smaller generator if you don't intend on utilizing these high-powered items.
Some RVers prefer 2,000-watt generators since they are not only smaller, quieter, and simpler to transport, but they also generate less electricity.
Pro Tip: Need more assistance determining which generator is best for you? Here's how to figure out how big of a generator you'll need for your RV.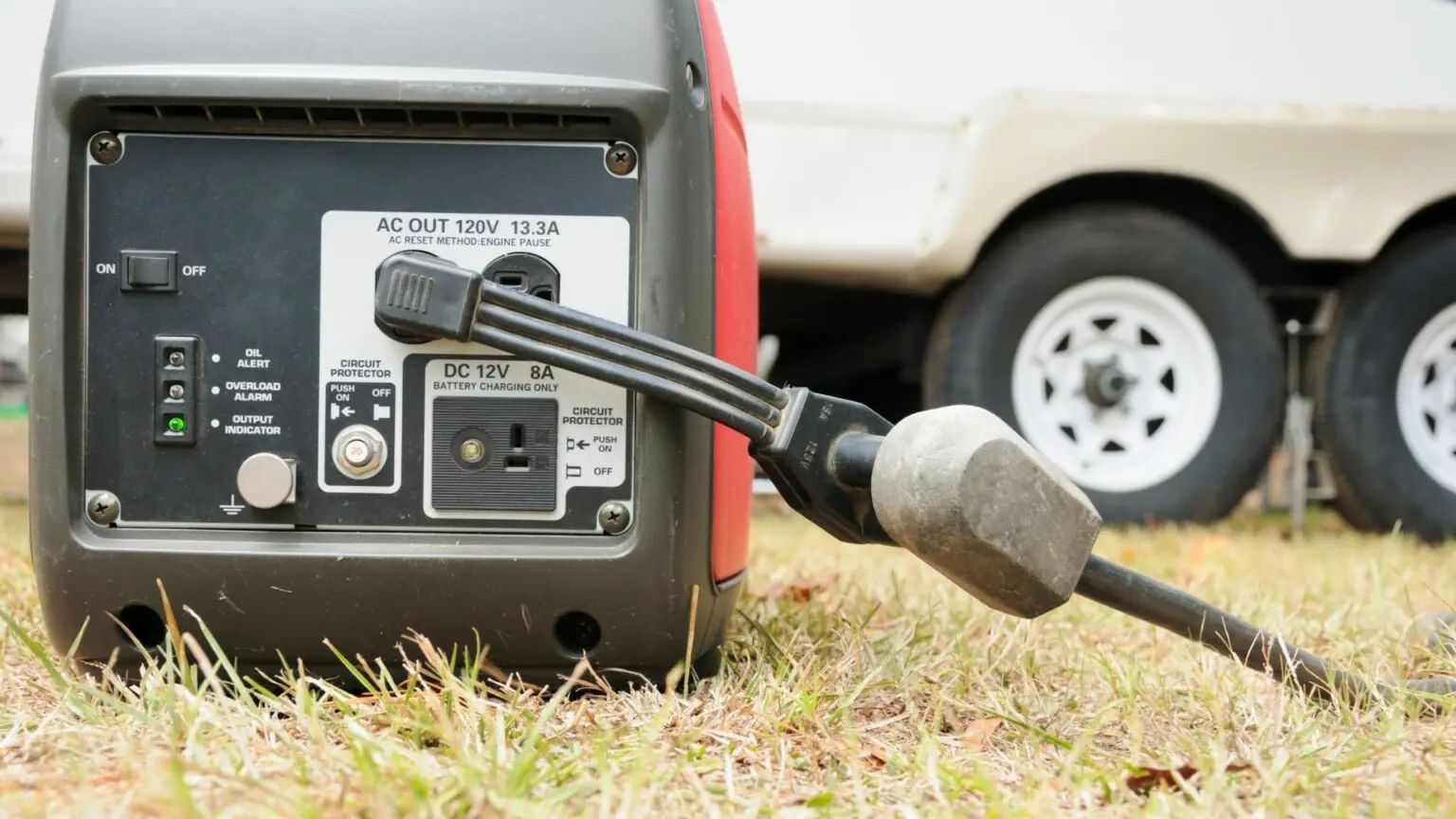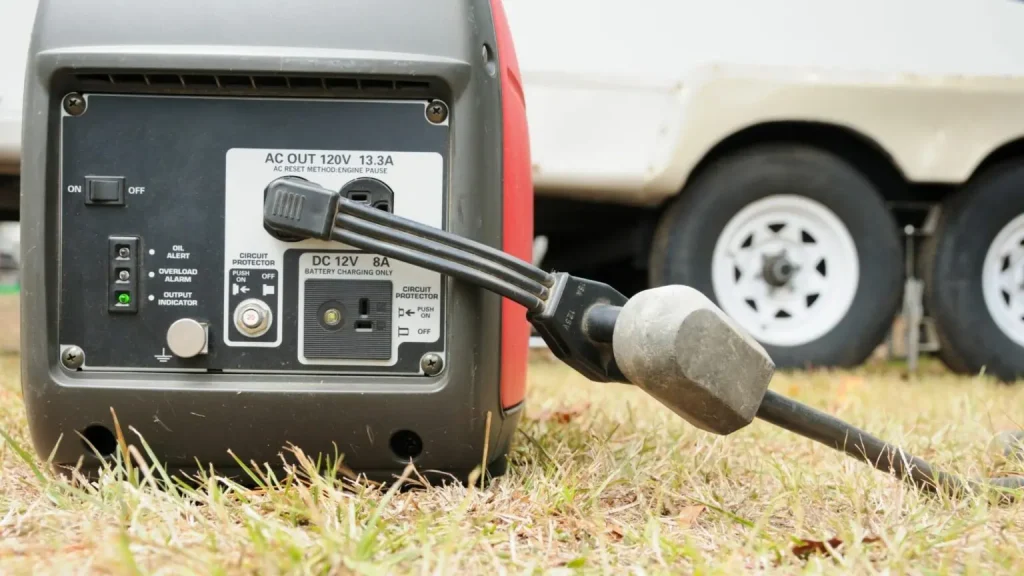 What Is the Best Way to Connect a Generator to a 30-Amp RV?
A power connector for a 30-amp RV power cable is included in many 30-amp RV generators.
While connecting your RV's electrical cord to the generator, turn it off.
Surge protectors may still be used to keep your RV safe.
Simply turn the generator on after it's been connected.
You'll be able to charge your battery bank or power appliances as long as you have fuel in your generator.
You'll also have access to your power outlets, which you may use to charge and plug in electrical devices.
What to Look for in an RV Generator with 30 Amps
There are a few things to think about while buying for a generator for your RV.
Let's take a look to see how you can get the most out of your RV generator.
#1. Dimensions and Weight
Generators are often enormous and heavy, making them difficult to transport.
This is particularly crucial to think about if you're keeping the generator somewhere where you'll have to transfer it to utilize it.
Many 3,500-watt generators for RVs weigh more than 100 pounds.
Because of its weight, getting it out of a car or around the campground may need two people.
Check that you can handle the size and weight of your generator.
#2. Economy of Fuel
You need a 30-amp RV generator that isn't a gas guzzler.
If you've used up all of your gasoline, you may need to go to the closest gas station to refuel.
This may be inconvenient and detract from your explorations.
The greater the load placed on a generator, the more fuel it will burn.
It's comparable to driving a car.
The engine produces greater power the harder you press the accelerator.
The more power the engine produces, the harder it has to work, resulting in increased fuel consumption.
So, if you're running a 2,000-watt generator and need 1,800 watts on a regular basis, you'll be maxing out your generator and wasting a lot of fuel.
Pro Tip: Do you find yourself in need of more fuel to power your RV furnace? Learn how to connect your RV to an external propane tank.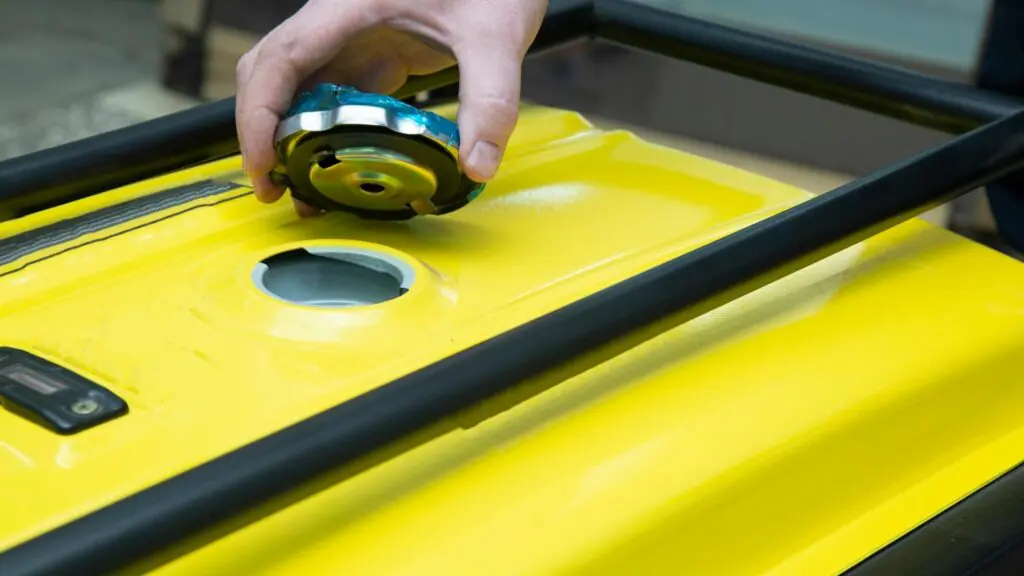 #3. The Level of Noise
Check to see whether your generator is noisy.
You don't want to fall asleep to the hum of a generator if you're camping in an area where you'll need to utilize one as a power source.
There's something remarkable about sitting in utter solitude in a secluded location.
With a loud generator, you don't want to spoil the experience.
You're also more likely to turn a neighbor against you since they don't want to hear your generator any more than you do.
The Best RV Generators with 30 Amps
You don't want to use a construction-grade generator when RVing, even if you have one.
Inverter generators are ideal for RVing since they provide cleaner electricity and are more quieter.
You don't want your camping trip to be ruined by a noisy generator.
So, let's have a look at five of the greatest inverter generators that we believe you should consider!
#1. WEN 56380i Super Quiet 3,800-Watt Portable Inverter Generator with Fuel Shut-Off and Electric Start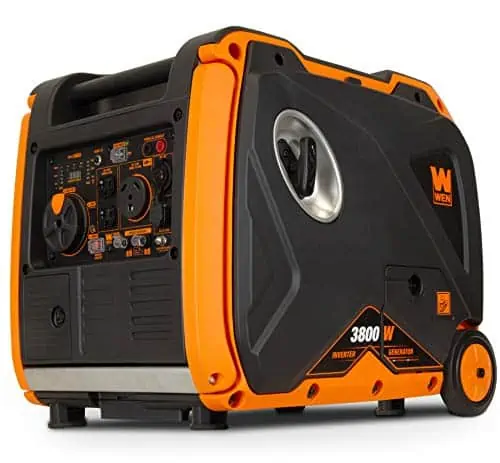 WEN 56380i Super Quiet 3800-Watt RV-Ready Portable Inverter Generator with Fuel Shut-Off and Electric Start
Dimensions: 23.2″ L x 18″ W x 20.1″ H | Weight: 99.2 lb
EPA III and CARB Compliant
The WEN 56380i is an ultra silent inverter generator with a power output of 3,800 watts and a weight of slightly over 100 pounds. It has an electric start and a 30-amp electrical socket, making it easy to power your RV.
When you run half a load, you'll get 8.5 hours of runtime. While off-grid camping, this is more than enough electricity to operate your RV's air conditioner, coffee machine, or instant pot. You can keep track of your consumption and prevent running out of gasoline with a digital panel that indicates the load and fuel level.
#2. Champion Power Equipment 200986 4,500-Watt Portable Inverter Generator, RV Ready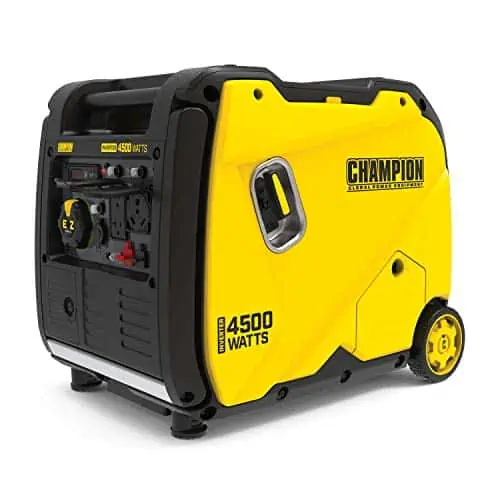 Champion Power Equipment 200986 4500-Watt Portable Inverter Generator, RV Ready
QUIET TECHNOLOGY: With 4500 beginning watts and 3500 running watts and above, 61 dBA is ideal for RVs, tailgating, or camping…
PARALLEL READY: This inverter may be connected to another 2800-watt or higher inverter using the optional parallel kit (sold separately).
The Champion Power Equipment 200986 is a portable inverter generator with a starting power of 4,500 watts and an operating power of 3,500 watts.
This is ideal for RVing, tailgating, and even everyday use in the home.
With just 2.3 gallons of petrol, you'll be able to drive for 14 hours.
The 30-amp power outlet on the front of this RV generator allows you to easily plug in your RV.
This portable inverter generator outperforms itself, weighing only at 95 pounds and making it a fantastic choice for anyone wishing to enjoy the great outdoors.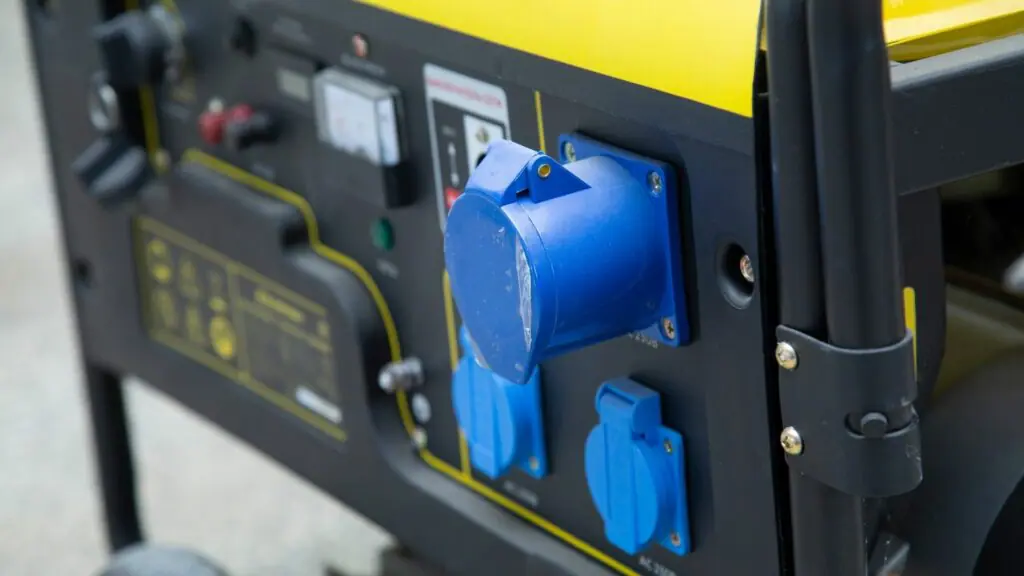 #3. Westinghouse Outdoor Power Equipment iGen4500 Super Quiet Portable Inverter Generator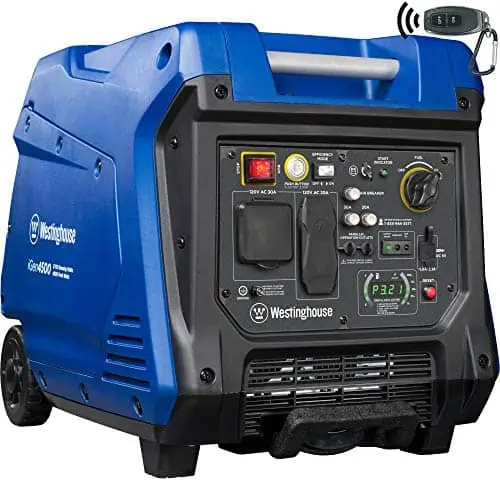 Westinghouse iGen4500 Super Quiet Portable Inverter Generator 3700 Rated & 4500 Peak Watts, Gas Powered, Electric Start, RV Ready, CARB Compliant
Telescoping Handle – Gas Powered – Remote Start With… 3700 Rated Watts and 4500 Peak Watts at Less Than 3% THD – Telescoping Handle – Gas Powered – Remote Start With…
Two USB outlets, a 5–20R 120V Duplex Household Outlet, and an RV-Ready Tt-30R 30 Amp Outlet – Excellent Option…
The Westinghouse iGen4500 inverter portable generator is very quiet.
It can generate 4,500 beginning watts and 3,700 running watts while weighing 104.7 pounds.
When utilizing economy mode, you can anticipate a maximum of 18 hours of run time because to the large 3.4 gallon tank.
The fuel level, power output, remaining run time, voltage output, and lifespan hours are all shown on a spinning digital display.
This generator was built to last, and we believe it's a fantastic alternative for RVers.
#4. Craftsman 3000i Inverter Generator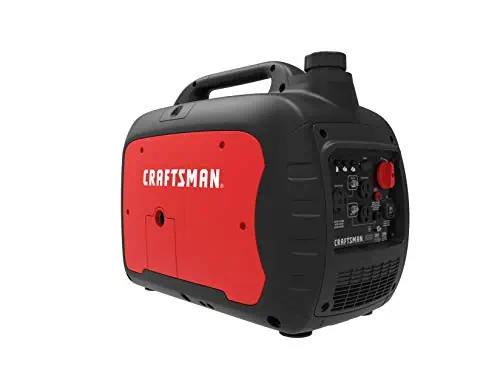 Craftsman 3000i Inverter 50 St/CSA
Built-in Handle – Allows for easy movement; may be carried with one hand.
Consistent power – Our technology provides your gadgets with safe, clean electricity.
The Craftsman 3000i has a starting power of 3,000 watts and an operating power of 2,300 watts.
The tiny and lightweight design of this 30-amp RV generator is what makes it stand out.
At roughly half the weight, it generates a competitive quantity of watts.
This teeny-tiny powerhouse weighs in at roughly 60 pounds, which is much less than the competitors.
This generator could be right for you if you don't want to deal with big generators that weigh approximately 100 pounds.
If you need additional power, you can always connect two of them and receive double the output.
You may anticipate six to eight hours of use on a one-gallon gasoline tank.
You can't ask for much more from your RV generator!
#5. GENMAX 3,200-Watt Super Quiet Portable Inverter Generator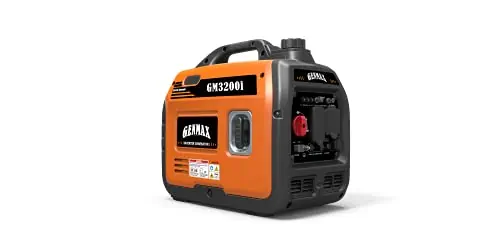 GENMAX Portable Inverter Generator,3200W ultra-quiet gas engine & RV Ready, EPA Compliant, Eco-Mode Feature, Ultra Lightweight for Backup Home Use & Camping (GM-3200i)
【Strong Power】The GM3200i is powered by a powerful 5.2 HP 145cc gas engine that produces 3200 surging watts and 2800 running watts.
【Super Quiet, Fuel Saving】Noise levels are considerably reduced thanks to the fully enclosed design. At a distance of 23 feet, the sound level is 57 decibels with…
It doesn't get much lighter than the GENMAX 3,200-watt portable inverter generator, which weighs just 47.3 pounds.
Despite its low weight, it can produce 3,200 starting watts and 2,800 running watts.
You'll get four hours of run time with a one-gallon gasoline tank.
This little generator can keep your battery bank charged or power any of your RV's appliances while you're camping.
You can keep all of your devices charged and ready to use when you need them with clever technology for optimal fuel economy and lots of electrical outlets.
What Generator Size Do I Need to Power My RV?
The size of the generator will be determined by the size of your RV and your power requirements.
You'll need a bigger 3,500+-watt generator if you want to power an air conditioner or two.
However, if you only need to keep your batteries charged, a 2,000-watt generator would enough.
Modifying your high-powered appliances to assist minimize their power demand may also be beneficial.
Installing a soft start on your air conditioners allows you to operate them while using much less energy.
Many RVers who use a generator on a daily basis can operate two air conditioners on 30-amp service.
This will enable you to purchase and transport a smaller generator for your trips.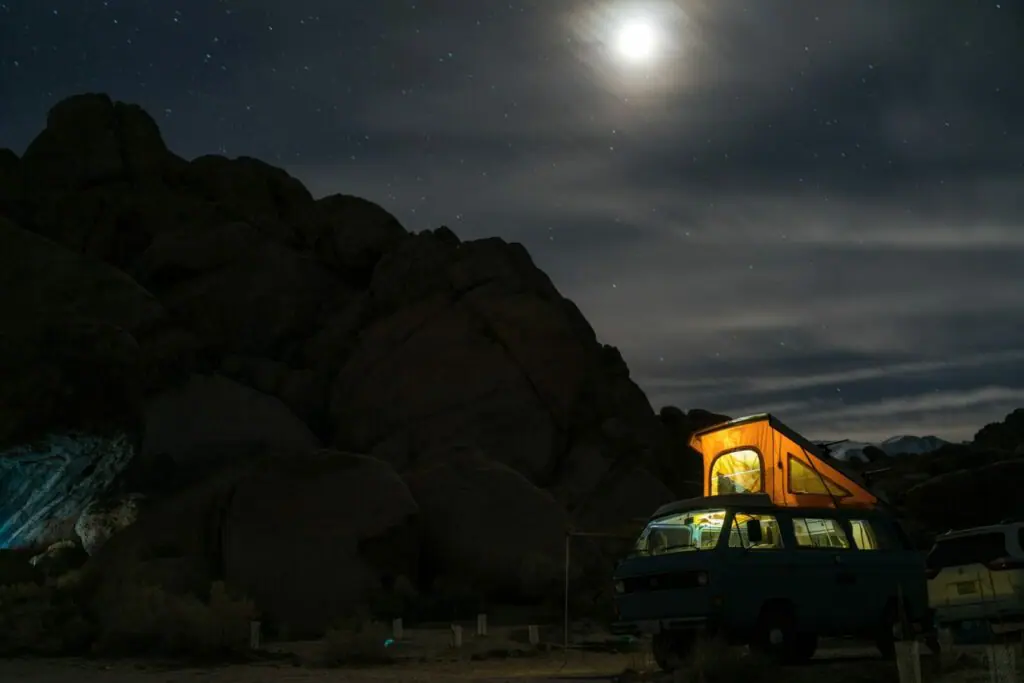 Is a 30-Amp RV Generator a Good Investment?
A 30-amp RV generator might pay for itself depending on your camping style.
Boondocking and camping on public lands may save you a lot of money.
The financial gain, however, is just the tip of the iceberg when it comes to the advantages of having an RV generator.
It's impossible to overestimate the value of being able to use your RV comfortably outside of congested parks.
Do you have a generator that you use in your RV?
Best RV Generator 30 Amp Videos Suggestions From Youtube