After almost two decades of living and working in our RV and being ardent boondockers, the decision to go solar was a significant one: 600Ah of lithium battery power, eight solar panels (with 1,300 Watts of electricity), and a completely off-grid ready system.
However, not every RVer needs a system like ours, has the confidence to install one, or wants to spend as much money on all of the necessary changes.
Instead, some tourists are looking for a basic, portable solution that would meet all of their requirements.
The solar generator for RVs is a portable power station that will suit numerous needs.
In today's article, we'll take a look at these amazing tiny systems that are not only small and portable, but also use the sun's power to meet the daily power needs of RVers, campers, "van lifers," and off-grid houses.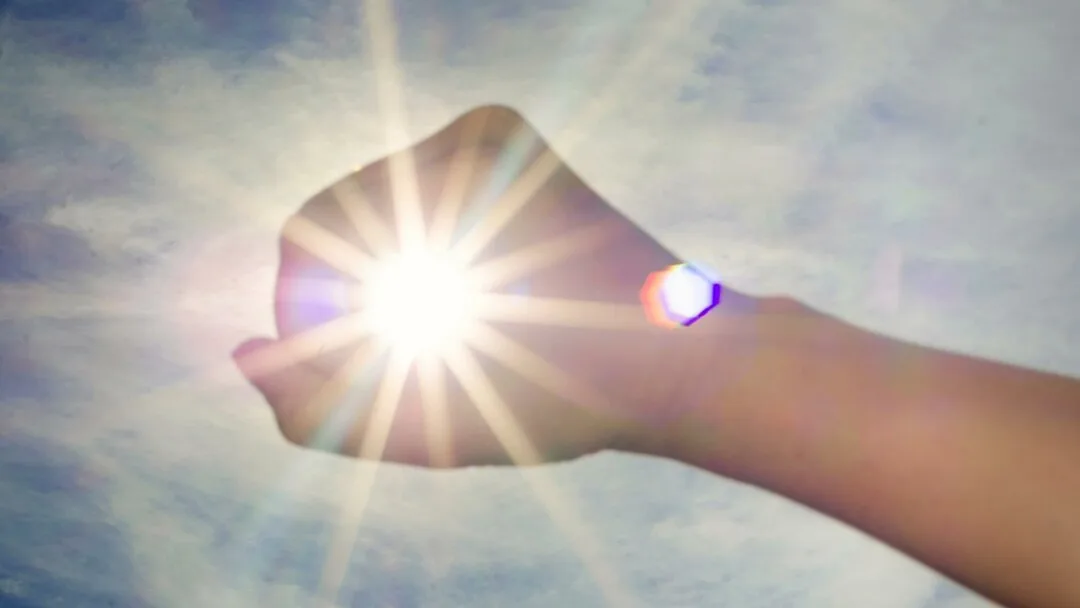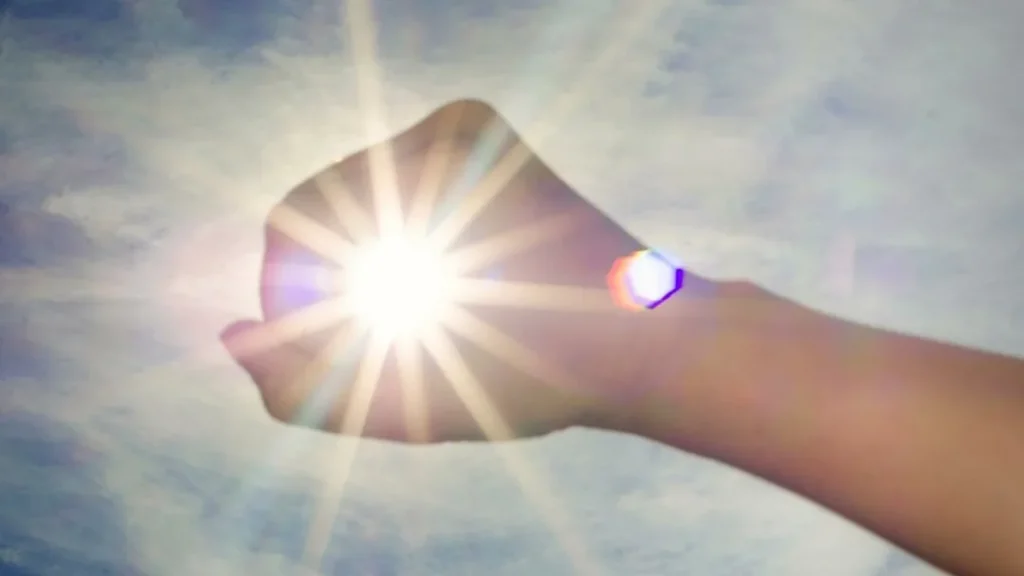 What Is The Purpose Of A Solar Generator For An RV?
A portable power station into which solar panels may be inserted to charge the system is known as a solar generator for an RV.
Solar generators are multifunctional and small, combining the battery, solar charge controller, inverter, charger, and several charging connections in one box, making them portable.
What Is a Portable Power Station and How Does It Work?
A portable power station combines a battery (typically a lithium battery these days, although some individuals make their own portable power stations with lead-acid batteries) with the ports needed to charge the battery and power external gadgets and appliances.
Portable power stations may be extremely tiny – small enough to fit into a pocket or backpack (for example, to charge a mobile phone) – or they might be big enough to take considerable muscle to move about (this would be capable of powering appliances as hungry as microwaves, fridges, and more).
Portable power stations may be charged by solar, 120-volt outlets (standard plug in a house or hotel, for example), or 12 volts provided by a car while driving since everything is incorporated into one small box.
These little power stations are adaptable, portable, and compact.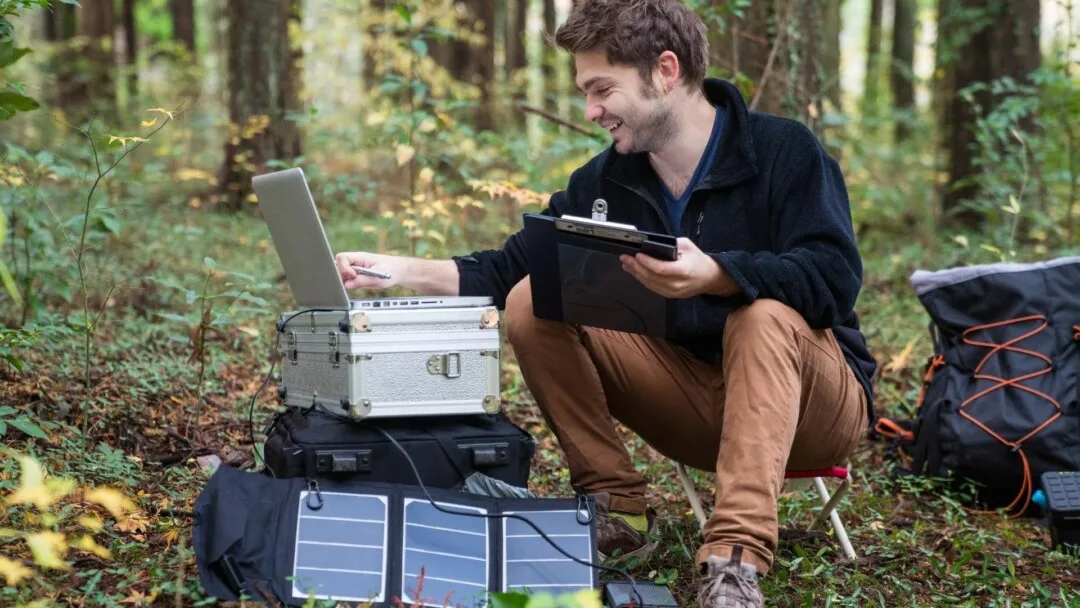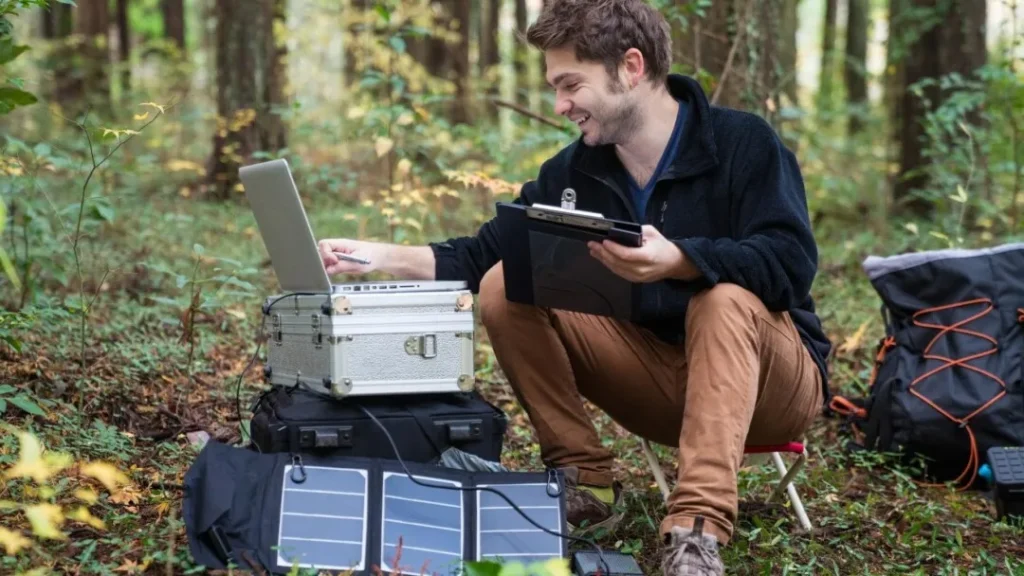 Depending on whether you install solar panels or utilize portable ones, a solar generator/portable power station may be totally or partly portable.
What Are the Benefits of Using a Solar Generator in Your RV?
As we said at the outset, a solar generator is ideal for travelers who don't need a huge solar system, don't have the room or cash for one, or don't want to deal with the hassles of installation.
Building a solar system is a difficult process, and taking into account crucial elements like Watts, amps, and volts, as well as correctly (and securely) connecting everything inside the system, is a challenge that not everyone is up to.
Furthermore, some travelers just boondock on occasion or consume very little electricity.
They might also be full-time travelers who don't have enough room for a huge system and want mobility.
Maybe their RV didn't come with an inverter (or a particularly big battery bank), but they still want to be able to charge their laptop and other modest 120V AC gadgets while traveling.
The ease of a solar generator is ideal for all such vacationers.
Depending on the size of the battery bank in your power station, a solar generator for your RV might power a 12V refrigerator, phones, tablets, and laptops, as well as other gadgets and appliances.
A portable solar panel or two, in addition to the box housing the battery, solar charger, and inverter/charger, may be put outside the RV in sunny places to recharge the portable power station.
There are a variety of reasons why a traveler may wish to invest in a solar generator for their RV.
Let's go over some of the key points to keep in mind while searching for a portable power station or solar generator for your RV.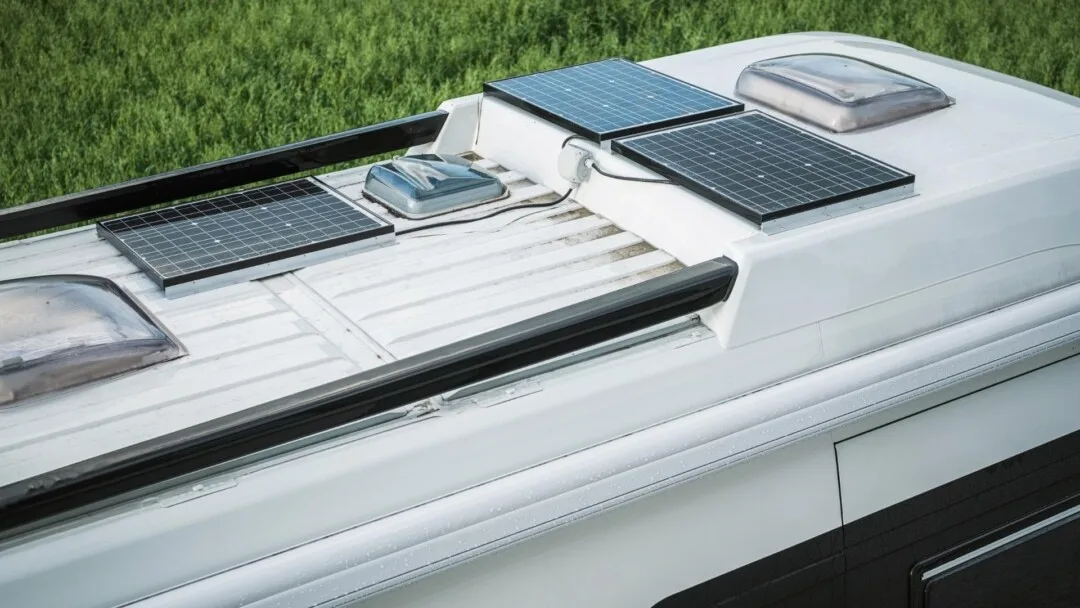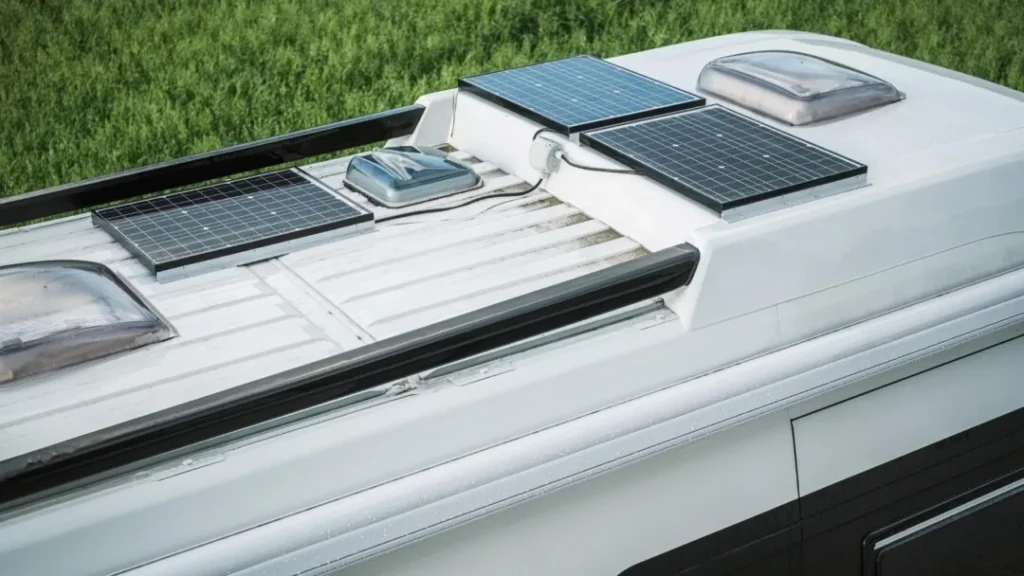 Solar panels may be mounted on the roof of your RV to power your solar generator or a permanently fixed system.
When Shopping For A Portable Power Station, There Are A Few Things To Keep In Mind.
When searching for a solar generator or any kind of portable power station, there are a few things to keep in mind.
Some of these are easy to overlook, and some consumers have been disappointed when their portable power station fails to meet their expectations in every manner.
Let's take a closer look…
#1. Capacity
The capacity of the battery bank integrated into your portable power station / solar generator is something you should think about right away.
To figure out how much power you'll need so you don't run out, tally up all of the amp-hours you'll need while boondocking, then purchase a power station with enough amp hours to satisfy your demands.
Some travelers may get by with as little as 80 amp-hours, if they just need to charge their phones, operate a tiny fan, and recharge their laptop once a day.
On the other hand, some individuals may have a battery bank with 600 amp-hours available and still worry about not having enough power to get through the day, especially if they have multiple wet or gloomy days when the sun is less accessible than ideal (not that we know anybody like that, just saying!).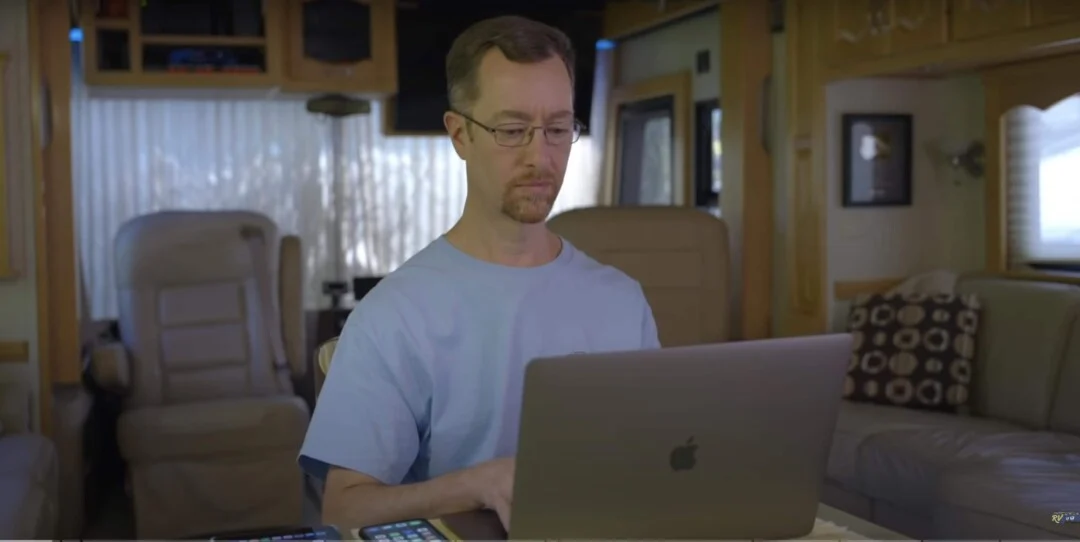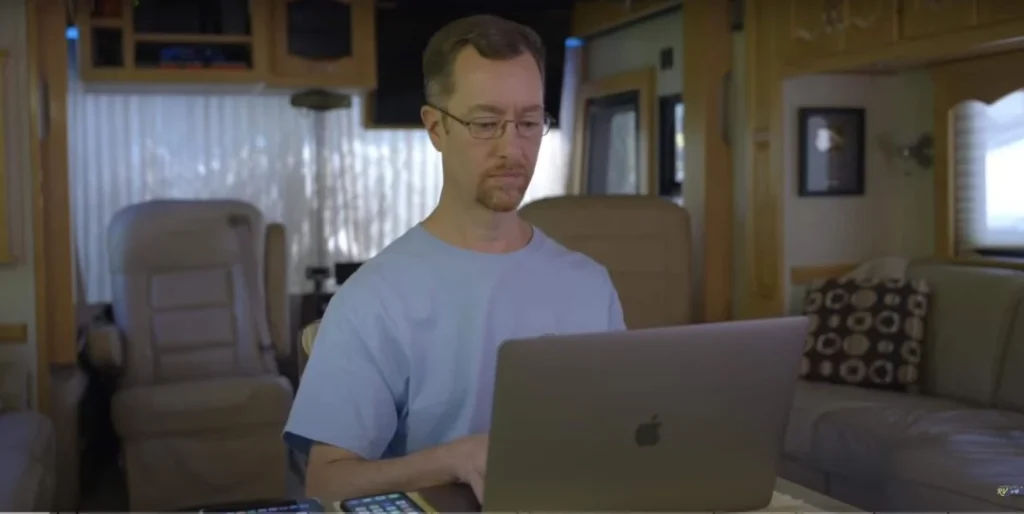 A solar generator is unlikely to be perfect for those of us who need a lot of electricity.
So, first and foremost, assess your desired (or necessary) power demands, and then decide the battery capacity you'll need in your solar generator / portable power station.
#2. Rating of the Inverter
Your inverter rating will be determined using the same calculations you used to estimate the appropriate battery capacity of a solar generator for your RV.
An inverter is integrated into portable power stations to convert the 12V electricity provided by the built-in battery bank into useable 120V power for use with gadgets and appliances that need regular home AC.
Watts are used to rate inverters (power output), which are computed using the formula:
Watts = (amps x volts)
This equation will assist you in determining the inverter rating you'll need.
An inverter is rated in Watts, however that rating is usually constant.
For example, although your RV fridge may only need 180 Watts to operate continually, it may need 600 Watts to start (for a split second).
You must account for starting watts in your calculations; otherwise, your inverter may not be rated to start your refrigerator (or hairdryer, or coffee pot, etc.).
The estimates may be quite different if you have a power-efficient 12V fridge.
As a result, establishing the rating of the inverter you'll need in your solar generator/portable power station requires considering the amount of electricity you want to use.
#3. Speed of Charging
Charging speed is critical and is sometimes overlooked by customers when purchasing for a portable power station.
You'll need to know how fast your portable power station can be recharged in addition to determining how much power you'll likely require over the course of a day or longer.
Consider how quickly it's rated to charge through solar panels, as well as how long it takes to charge using a wall wart and a 120-volt outlet (and, if your solar generator allows it, from your vehicle's battery/alternator).
You'll need to know how long it will take the sun and your solar panel/panels to recharge your solar generator/portable power station if you use a CPAP machine all night, watch TV in the evening to unwind, charge your phones and tablets, and run a fan all night.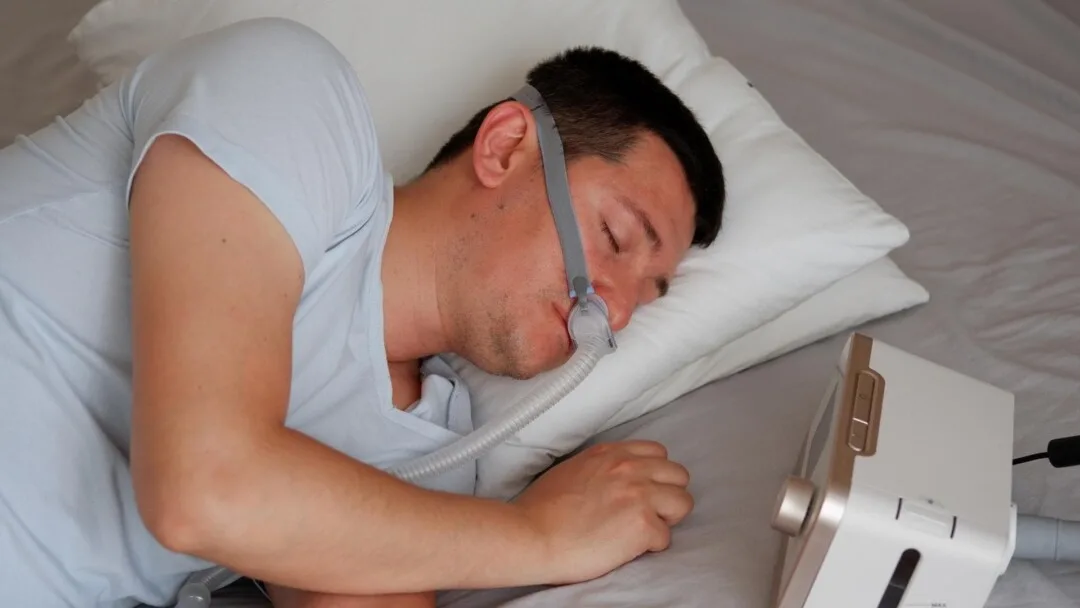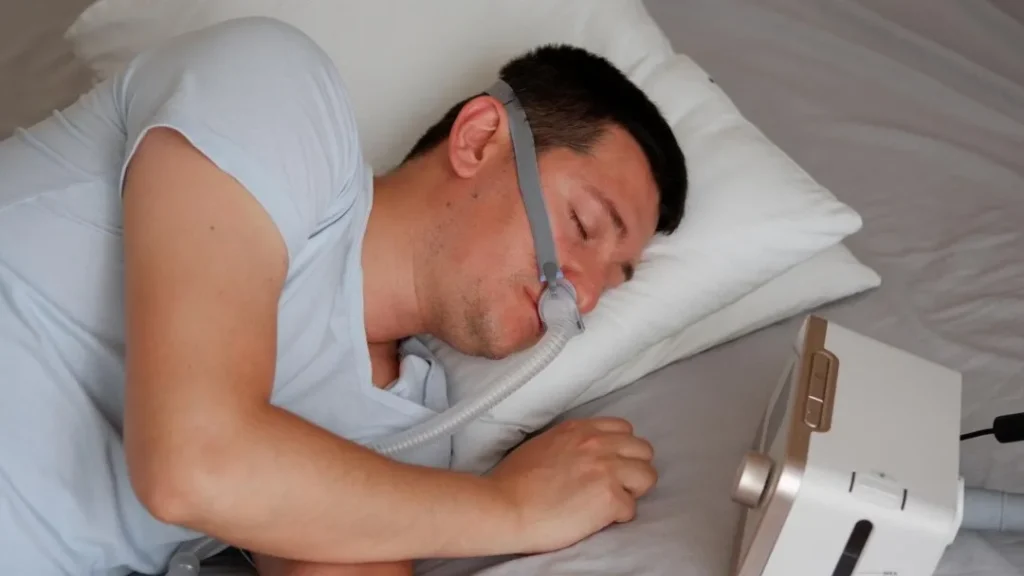 If you have a vital power demand, such as the usage of a CPAP machine, be sure to incorporate that into your power requirements first.
Keep in mind that the sun will provide less electricity on certain days than it will on others.
#4. Ports (Number And Kind)
What are your plans for powering and charging your electronics and appliances? Are you looking for USB-A, USB-C, or both? Do you need both 12V DC and 120V AC connectors, and if yes, how many ports will you require at the same time?
If you're planning to connect a solar panel to your portable power station, be sure it's already set up for solar.
This implies it will feature a connector for plugging a solar panel into the station to recharge it, as well as a solar charge controller built in.
This is what distinguishes a solar generator from a portable power station.
There are even 30-amp plugs on certain big solar generators (these are very large power stations that are also very expensive, but they do exist).
Knowing what sorts of ports you'll need and how many of each is crucial to your RV solar generator purchasing criteria.
#5. Monitoring Status Display / Ease
An LCD display is often seen on a solar generator, allowing you to keep track of your power use, how much power is left in the system, how much charging power is flowing into the system at any one moment, and more.
The ability to read and comprehend the display is critical to your solar generator experience.
Consumers who have used the system in a real-world environment are frequently the finest source of information for evaluating this experience.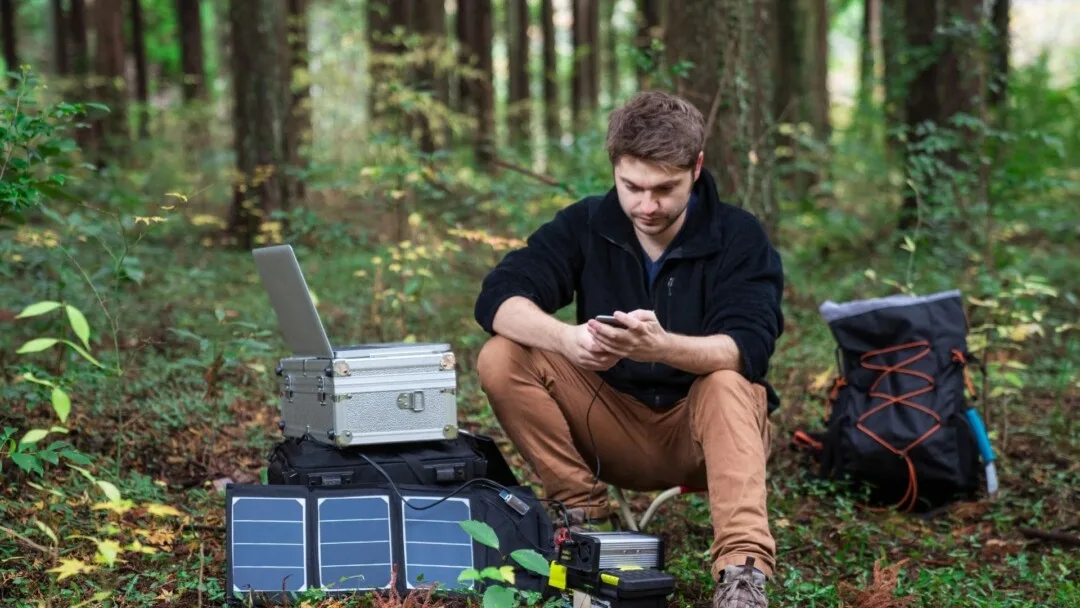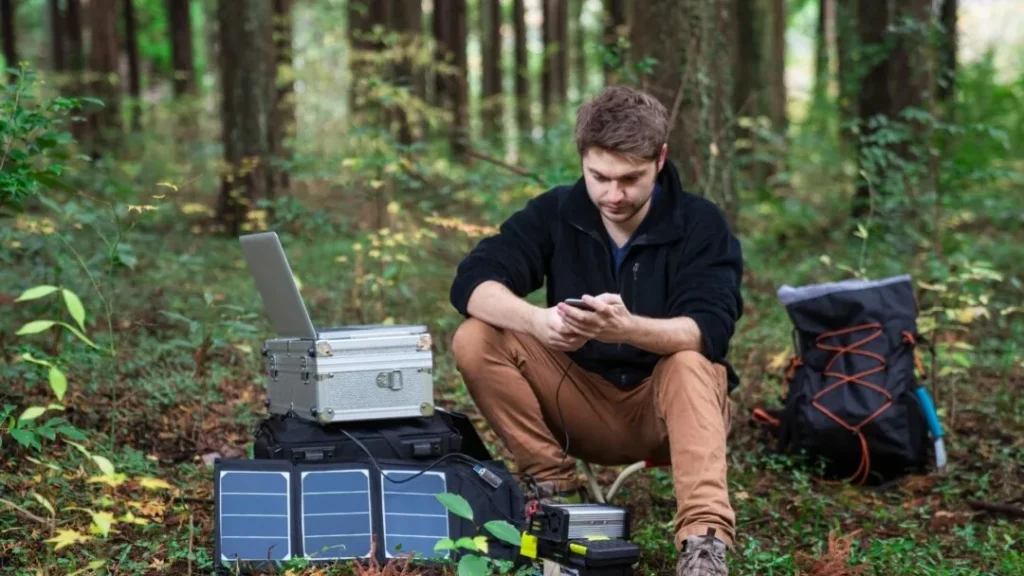 Any solar generator or portable power station must have the capacity to monitor the power output and input.
#6. Weight/Size
It's also crucial to consider the weight and size of a portable solar generator for your RV.
A portable power station should be just that: portable.
If you need to transfer the power station, look for one with a weight that you can safely lift.
(You can daisy-chain a number of smaller power stations together if you can't carry a lot of weight but need more power; however, you'll need to include that capability in your purchasing criteria as well.)
You'll also need room in your RV for the station, so keep that in mind when you go shopping.
#7. Price
Every time we make a purchase, we think about our budget.
Other solar power generators cost less than $500, while some high-capacity portable power stations cost more than $5,000.
Know your pricing range and purchase appropriately, keeping in mind that if your budget permits, you may always upgrade in the future.
#8. Charging via a Pass-Through
Pass-through charging refers to the ability of the portable power station's built-in battery to recharge while also charging a connected item or appliance.
Not all power plants or solar panels are equipped to do so.
They may be able to charge while powering a gadget using solar energy, however at a slower pace.
When charged through a wall outlet, however, many will turn off electricity to all of the power ports while the power station is recharged.
Pass-through charging necessitates a set of power regulating circuits that provide the amount of power needed by a connected item while keeping the amps consumed from a wall socket in check.
If you want pass-through charging, be certain that the portable power station you select is capable of doing so.
Solar Generators for RVs: 5 of the Best
Here are five of the greatest solar generators / portable power stations on the market right now, all of them are designed exclusively for RVers.
#1. Jackery Explorer 500
Jackery is a well-known brand in the solar generator/portable power station sector, producing 240W, 300W, 500W, 1000W, 1500W solar generators, as well as bigger portable power stations and solar generators, all of which are ideal for RVers.
For this essay, we're focusing on the 500, although all of the Jackery power stations have received rave ratings.
The size you buy will mostly be determined by your power requirements and budget.
A lithium-ion battery pack provides 518 Watt-hours of electricity to the Jackery 500. (40.5 amp-hours at 12.8V).
It contains a 500-watt inverter with a 120-volt AC outlet for powering 120-volt appliances (500 Watts continuous with a 1000W peak for start-up/surge loads).
The Jackery 500 has a built-in battery management system and allows pass-through charging.
Three USB-A ports and three 12V DC ports are included (one of which is a standard car-style port).
The Jackery Explorer 500, which is about the size of a basketball and weighs 13.3 pounds, is easily moved because to a robust handle that is built into the Explorer's case.
Downsides? To charge this device from an AC wall socket, it takes around 7.5 hours, 16 hours from your vehicle's charging connection, and 9.5 hours from a 100-Watt solar panel (available through Jackery but sold separately)
It's worth noting that the Explorer 500's maximum recharge rate is 100 Watts.
Jackery also uses lithium-ion NMC cells rather than lithium-iron phosphate (LiFePO4) batteries.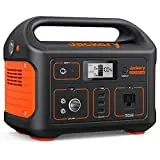 Jackery Portable Power Station Explorer 500, 518Wh Outdoor Solar Generator Mobile Lithium Battery Pack with 110V/500W AC Outlet (Solar Panel Optional) for Road Trip Camping, Outdoor Adventure
LONG LASTING ENDURANCE: The Explorer 500 portable power station is designed with a lithium-ion battery pack and a secure frame construction to provide…
THE PERFECT CAPACITY: It can power several gadgets, including a tiny chiller, fan, projector, lamp light, and more, thanks to its 518 watt-hour (24Ah, 21.6V) capacity.
#2. Bluetti EB70S
With various high-quality portable power stations, Bluetti has swiftly become a prominent brand in the solar generator market.
Here, we're presenting the EB70S, an 800-watt solar generator (with a max output of 1400W) that's ideal for RVers.
Bluetti also offers a smaller device (EB55), as well as bigger AC200P and AC200MAX models.
Four 120V AC outlets, two 100W USB-C ports, two USB-A ports, one regulated 12V vehicle socket, two DC (12V) connectors, and a wireless charging pad are among the 12 outlets on the EB70S.
The EB70S can charge at a maximum of 200W from either an AC wall socket or solar panels.
Bluetti boasts that it can charge from zero to eighty percent in three hours, a claim that has received a lot of backing from reviews.
A 24-month guarantee, an AC converter with charge cable, a vehicle charging cable, and one solar charging cable are all included with Bluetti (DC7909 to MC4).
The battery used by Bluetti is a LiFePO4 with an integrated battery management system.
The EB70S model is meant to charge electronics and appliances that need less than 800 watts.
If you wish to power more powerful appliances, one of Bluetti's bigger solar generators is a good option.
Solar panels are available separately from Bluetti.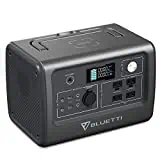 BLUETTI Portable Power Station EB70S 800W (Peak 1400W) Solar Generator 716Wh Backup LiFePo4 Battery Pack with 4 110V AC Outlets, Widely Use for Camping Outdoor RV Power Outage Home Off-grid
【MASSIVE CAPACITY OF 716WH】This 12-Outlets EB70S has a greater capacity of 716Wh and a higher rated power of 800W, making it the ideal solution for…
【MULTI OUTPUTS, MORE OPTIONS】4 PURE SINE WAVE AC OUTLETS, 2 x 100W USB-C ports, 2 x USB-A ports, 1 × 12V vehicle socket, 2 x DC…
$599.00
#3. Goal Zero Yeti
The Goal Zero Yeti was one of the first solar generators to gain traction in the camping sector.
Goal Zero manufactures a variety of solar generators in various sizes, as well as solar and lithium battery-powered accessories.
Goal Zero is satisfying the demands of off-grid campers and homesteaders with units ranging from 150 Watt-hours to over 6,000 Watt-hours.
We're featuring the Goal Zero Yeti 400 today because of its affordable price range and mobility for campers and RVers.
The Yeti 400 is a 600-watt powerhouse that weighs in at 29 pounds.
It has a 396 Watt-hour lead-acid battery that can power up to seven devices simultaneously.
According to Goal Zero, it should charge a mobile phone 30 times and a mini-fridge for 7 hours using two USB-A connectors, a 12V port, and two 120V AC outlets.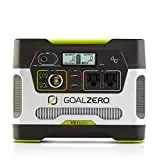 Goal Zero Yeti 400 Portable Power Station, 400Wh Battery Powered Generator Alternative with 12V, AC and USB Outputs
396Wh lead acid battery portable power station can power up to 7 devices at once (33Ah @ 12V)
Continuous 300W, 600W surge pure-sine wave inverter, 2.1A USB ports, 120W 12V ports
$449.95
With 1000 Watt-hours, Goal Zero's Yeti 1000 would be a better fit for larger power demands.
The price is somewhat more, but it does feature a lithium-ion battery that charges in four hours (depending on sunshine! ), nine hours from a 12V auto charger (not included), and nine hours from a power outlet (also not included).
We'll include it as a bonus because of the lithium-ion battery, but keep in mind that it costs twice as much as the Yeti 400, and solar panels must be purchased separately.
However, it isn't much heavier than the Yeti 400 in terms of portability.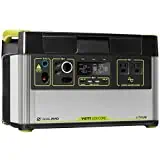 Goal Zero Yeti 1000 Core Portable Power Station, 1,000 W, Solar-Powered Generator (Solar Panel Not Included), USB-A/USB-C Ports and AC Outlets, Power for Camping and Tailgating, Emergency Power
POWER YOUR PASSION: Whether you're going on a road trip with your closest buddies, camping beneath the stars, or throwing a party in the backyard, our…
MAKE MEMORIES: You may live in the now with long-lasting vigor. Stay connected by brewing coffee, using your portable fridge, and charging your phones and tablets…
#4. EcoFlow Delta
EcoFlow, like the other solar generator manufacturers we've looked at in this article, provides a range of sizes, from the 600W (Peak 1200W) River to the 2000W (5000W surge) Delta Max.
The EcoFlow Delta, with its 1800W (3300W surge) and several charging connections, is the middle child once again.
This Delta unit has six AC (100V-120V) power outlets and provides 1,260 Watt-hours of electricity.
Two USB-C ports, two USB-A ports, two USB-A fast-charging ports, and one regular DC (13.6V) port are also included.
The Delta, according to EcoFlow, can be recharged from 0 to 80 percent in one hour using an AC outlet and can receive solar input of up to 400 watts.
It takes 10-12 hours to completely charge using a 12V DC vehicle charger.
EcoFlow mentions that solar charge time is dependent on the panel's input power as well as weather conditions, panel angle, and other factors, but provides no more information on solar charge timings.
The EcoFlow Delta is 30.9 pounds in weight.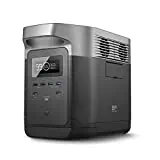 EF ECOFLOW Portable Power Station DELTA, UPS Power Supply 1260Wh Battery Pack with 6 1800W (3300W Surge) AC Outlets, Solar Battery Generator for Outdoor Camping RV
【Multiple Charging Outputs Provide More Options】DELTA has 6* AC outlets (100V-120V 1800W 3300W Peak), 2* USB-C ports, 2* USB-A ports, 2* USB-A ports, 2USB-A ports, 2USB-A ports, 2USB-A ports, 2USB-A ports, 2USB-A ports, 2USB-A ports, 2*US
【Triple Rechargeable Modes Efficient Solar Generator】The EcoFlow power station has a lithium battery pack that can be charged via the…
#5. RockPALS 300W Portable Power Station
This compact RockPALS 300 has a 280 Watt-hour lithium-ion battery pack that can charge phones, tablets, laptops, cameras, and other appliances for individuals with lesser power demands.
A single 120V AC outlet (rated at 300W continuous output, 500W peak/surge), a single 12V vehicle charging port, two DC ports (12V/5A, 60W max), two USB 3.1A ports, one QC 3.0 USB, and one USB-C PD output (20V/1.5A, 30W max) are included.
This little RockPALS 300 weighs just 7.70 pounds and may be sufficient for a wide range of campers and RVers.
The overall rating is 4.6 out of 5 stars, based on over 1000 reviews.
It's worth noting that RockPALS also sells bigger portable power stations.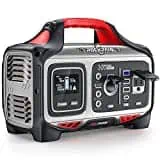 ROCKPALS 300W Portable Power Station, 280wh (78000mAh) Solar Generator with 110V Pure Sine Wave AC Outlet, USB-C PD Input/Output, QC 3.0, CPAP Backup Lithium Battery for Outdoor Camping Emergency
POWERFUL PORTABLE POWER STATION: The current ROCKPALS 300 comes with a 280wh (10.8V/26Ah) lithium-ion battery pack that can charge…
MULTI FUNCTION OUTPUTS FOR CHOICE: 1*pure since wave 110V AC outlets (300w rated, 500w peak) are included in the Rockpals 300w portable power station.
$273.99
What Size Solar Generator (Portable Power Station) Do I Need for My RV?
The answer to this question is totally dependent on how you plan to camp and your power requirements.
If you work or manage a company (or many), as we do, your power requirements will be significantly more than those of someone who only wants to charge a few mobile phones and a tablet or laptop to watch some entertainment while resting in the evenings.
Many RVers are somewhere in the middle of these two need categories.
We recommend sitting down and determining what you need to power and for how long.
Begin with the most important item (for example, a CPAP machine) and work your way down.
You may begin buying after you've determined how many Watt-hours you'll consume comfortably.
Don't forget to pack goods like fans, which you may want to use all night if it's hot outside.
Whatever your power demands are, there are a number of firms who provide high-quality solar generators/portable power stations (as well as solar panels) that can satisfy them.
Best Solar Generator For RV Videos Suggestions From Youtube