Working on wiring is secure as long as the proper safety measures are taken.
You shouldn't have any trouble changing any wires on your RV or its appliances, etc., as long as you have a wiring schematic.
However, there are still hazards, therefore it is better to leave this duty to the experts.
For this model of RV, there are several places where you may acquire wiring or electrical schematics.
Remember that there are many models, floor designs, and electrical layouts to take into consideration.
This may not be a set-up that works for everyone.
Continue reading our post to find out more about this subject and how to get your schematic.
Although we are unable to connect to every model's schematic, this article will point you in the correct direction.
Spend some time finding the appropriate way.
What Exactly Is A Wiring Diagram?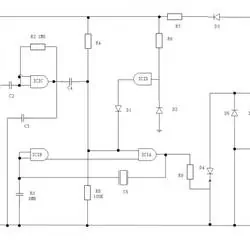 It is sometimes referred to as a wiring diagram, and both terms are equally accurate.
A schematic or wiring diagram is an abstract representation of how the cables appear inside your RV.
These schematics are produced by all manufacturers, including Fleetwood, to aid electricians in knowing where to look and what cables link to what.
These designs may be challenging to understand and may resemble a labyrinth or jigsaw puzzle to the inexperienced eye.
It is preferable to employ an electrician if you lack the necessary training.
The improper cables may lead to several additional issues that will cost more to fix or replace.
Even if you have access to a wiring diagram, be aware of your limits and leave any electrical issues in the hands of the professionals.
By downloading and printing the appropriate wiring schematic for your Fleetwood RV or travel trailer type, you can assist the experts.
Remember that not all Fleetwood models are covered by the schematics that are available here as a picture or for download.
For your specific size and type of Fleetwood RV or travel trailer, you may need to look a bit harder.
Fleetwood RV Electrical Wiring Diagram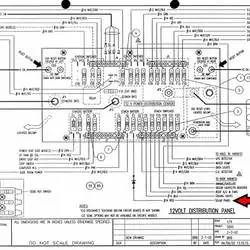 Two straightforward wiring diagrams will be included in this section.
They originate from this website.
You may find some other, far more sophisticated schematics on that page.
They address several elements of a basic Fleetwood model.
All of the diagrams on that website seem to be available for download.
Each one includes the source for the diagrams as well as download instructions.
1. Battery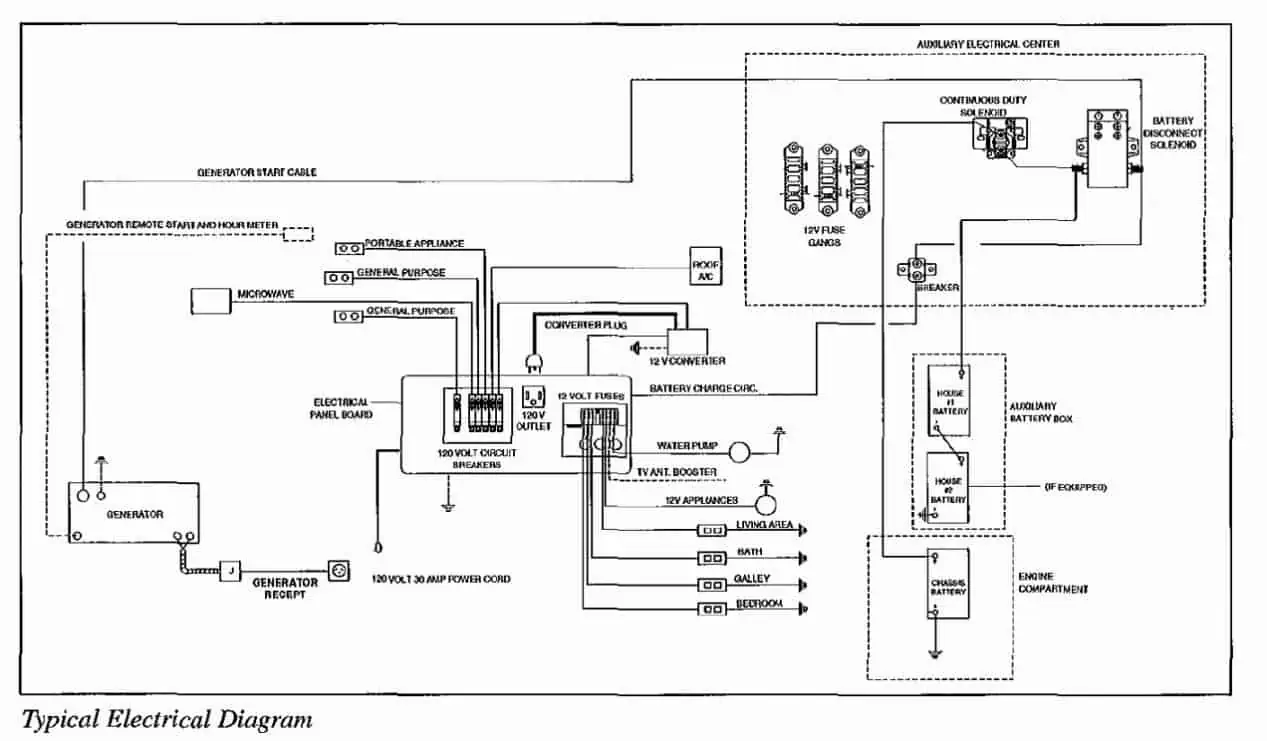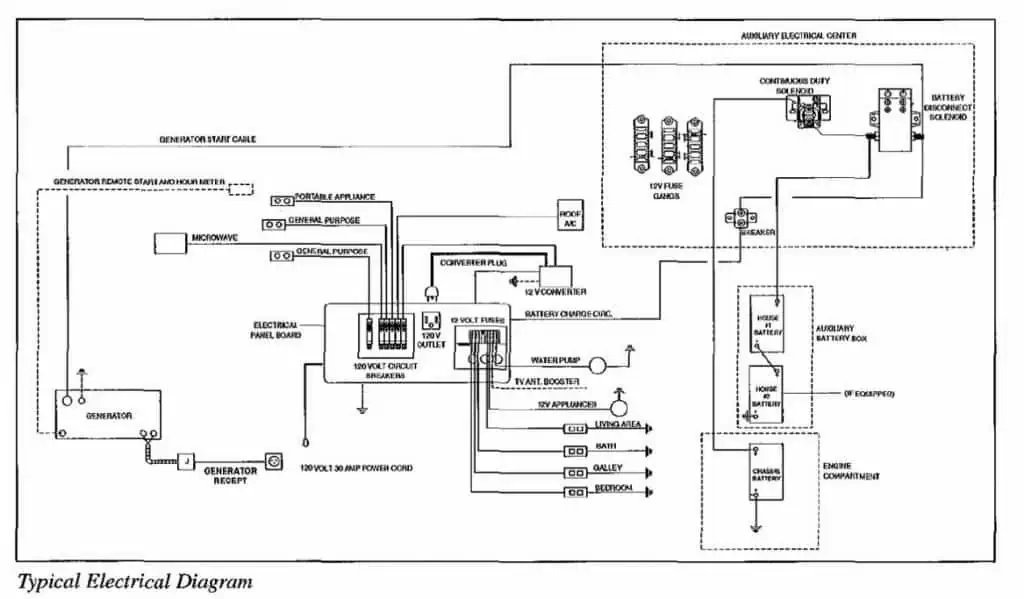 It seems that this schematic is for a 1995 Fleetwood Southwind RV.
2. Van conversion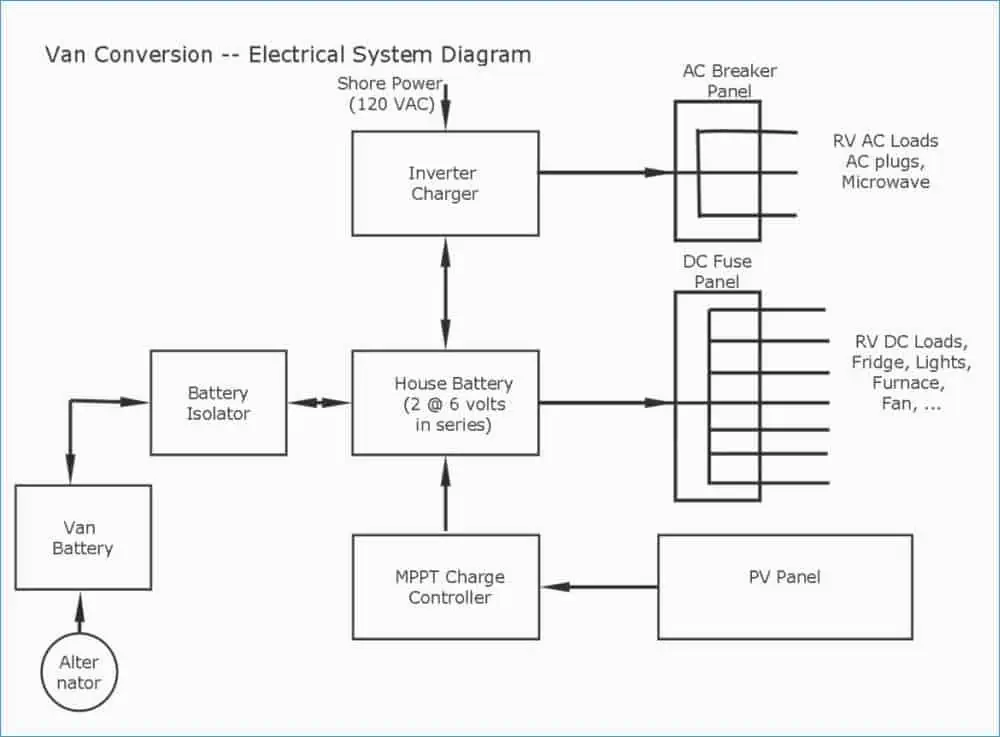 Although they are older models, there are still a lot of them on the road today.
Click on that link to obtain the download instructions.
Those looking to restore their homes may need this diagram.
We will provide some links to more recent models in the section that follows.
Remember that you can always get in touch with Fleetwood to see if they have schematics for the specific type of RV you have and can send them to you.
Fleetwood Motorhome Wiring Diagram Download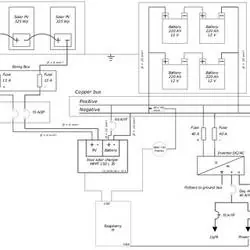 You may access a 2020 Fleetwood model at the first link, which seems to be for the chassis alone.
Even though we have made an attempt to look for more recent models, the older wiring schematics still appear in our search results.
Here are a few links to vintage Fleetwood RV models that could be useful to certain owners.
Check the picture results after doing the search to determine whether the image you need is among the many that are shown.
We spotted quite a few, but the pictures were too little to include on this page.
We particularly appreciate the final link in this list since it includes a graphic of a particular RV model and shows where the cables connect to the amenities and appliances that are incorporated into that kind of RV.
This last link provides a collection of illustrations and images that highlight various features of a certain Fleetwood model's electrical system.
Fortunately, you can see and even download all of these wiring schematics for free.
Tip for Wiring Diagrams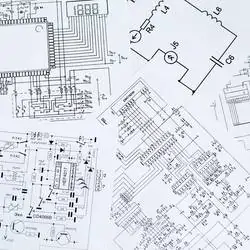 Keep in mind that travel trailers and RVs have two different electrical systems when you look at the diagram. One is an AC unit, the other a DC unit. Avoid confusing the wiring systems since doing so might get you into a lot of difficulty.
Your RV or travel trailer's DC wiring is for the installed priorities. The stove, oven, water heater, refrigerator, water pump, and other appliances will be prioritized. The features and accessories, such as televisions, stereos, lights, and anything else requiring 120 volts, run on AC power.
You will need to deal with converters and inverters. You should not conflate the goals of the two gadgets since each has a different function. Inverters turn DC to AC, whereas converters do the opposite.
There are several power sources. Typically, shore electricity is solely AC current. Solar and batteries often use DC current. Most generators solely produce AC power, but others may do both.
Be familiar with the various plug types to avoid inserting the power source into the incorrect socket. While 30-amp plugs only have three prongs, 50-amp plugs have four.
Final Thoughts
Having a wiring diagram is not sufficient for doing repairs. Even if they're useful, you still need practice interpreting those schematics and running and connecting wires. You should give the job to a professional if you lack the necessary expertise.
Alternately, spend the time learning to interpret these schematics so you can do the task yourself. If you know what you're doing, wiring is simple. Just make sure the power is off before doing any wire-related work.
Fleetwood RV Battery Wiring Videos Suggestions From Youtube