You look in vain on the official Culligan website for a pricing quote on one of their water softeners or any other water treatment products.
The business has a policy of not providing pricing up advance.
Check out the next article if you're still curious about how much money you'll need to spend to have your water softened by a Culligan home water softening system.
Cost of a Culligan Water Softener: Too Many Factors to Take into Account?
Because "the entire cost might vary based on many other circumstances," Culligan does not wish to include costs for its softeners and filters.
Your current water issues and any potential issues that you may not even be aware of yet are two of the variables mentioned by the organization.
Additionally, according to the website, "without first beginning with an in-home examination from your local Culligan Man, it's extremely impossible to predict what solution would fit your water best."
In other words, you will need to schedule a visit from a service technician to your house in order to determine which softener would be best for you.
A price will then be supplied to you.
How to Get an Estimate Officially
Okay, how precisely do you get a quote?
First, go to culligan.com and select the Find My Local Dealer tab. You will be sent to the contact page via this.
You must insert your private contact details here (name and address).
Finally, click Submit.
All that is left for you to do is wait till a Culligan salesperson contacts you.
Another option is to type your zip code into the search box next to the phrase "Find My Culligan Expert" at the bottom of the page.
You will be sent to a page with the details of the Culligan location(s) closest to you.
After that, you may contact us by phone, email, link, or by filling out the form on the right (see above).
You will get a call back within a few days with the option to book an appointment with a Culligan water specialist who will visit your house, evaluate the condition, and provide you with a price quote.
Personal Water Test
A free basic water test could be offered at the first consultation.
Culligan claims that the procedure for the test is as follows:
In your kitchen, a sample is obtained and evaluated. It is said to just take a few minutes.
We'll explain the findings to you.
We'll talk with you about your challenges with hard water and the best course of action.
For "harder-to-identify water issues," Culligan further provides an expert lab study.
We are unsure of whether or not this exam is free.
The actual testing will take a few days, and when the findings are ready, you will be informed.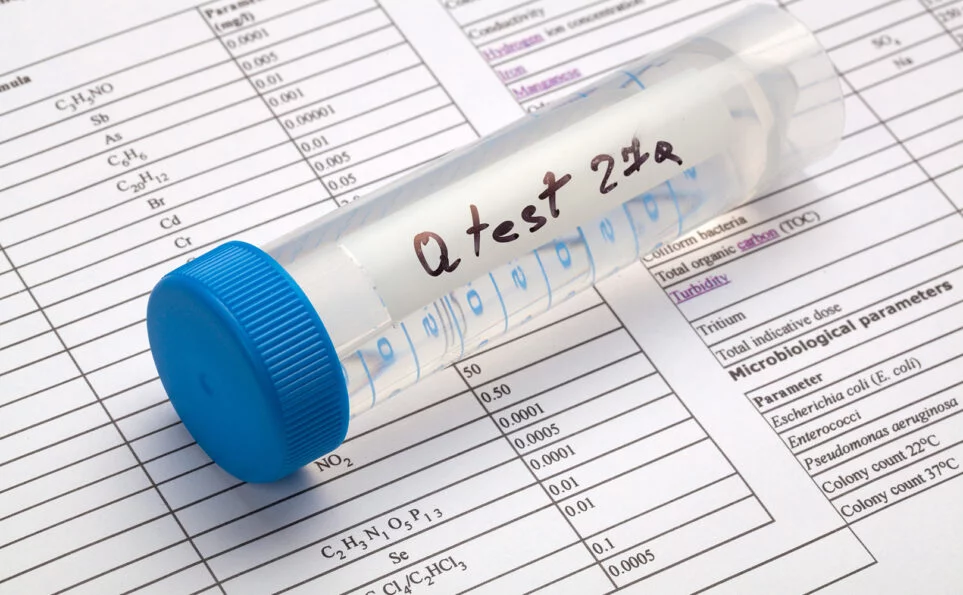 Our Problems
We disagree with this pricing approach on a few points:
For starters, it would be wonderful to save time and effort if you are on a tight budget by skipping the appointment and testing procedure.
It's likely that you won't be able to buy a Culligan softener in the first place.
Additionally, it's much simpler for a service technician to upsell you to a more costly system that you don't truly need or desire while they are inside your house.
But how can you decide what's healthy for you and what isn't when you're a layperson?
A word of caution: Don't allow anybody pressure you into making a purchase or agreeing to a contract for a product or service before giving you time to consider it.
Prices For Culligan Water Softeners And Monthly Rental Fees
It's time to speak about money at last! What is the price of a Culligan water softener?
By learning how much other individuals spent for their systems, we have attempted to provide an answer to this question.
We discovered (data gleaned from ConsumerAffairs evaluations) the following:
A customer purchased a Culligan softener with installation for $2,600.
The system purchased by Person B cost $3,000 and included sophisticated sensor technologies.
A quotation for a water softener, reverse osmosis system, and sulfur cleanser was given to Lady C. The total cost of the three parts would have been around $8,500.
For $3,000, User D bought a reverse osmosis drinking water system together with a whole-house softener.
A pre-filter-equipped combo unit cost $3,500 to someone.
Another person bought a $1,700 softener.
The following are some monthly sample pricing for Culligan water softener rental plans:
For a rental system and twice-monthly salt deliveries, one renter pays $115 per month.
For a total of $5,770, another Culligan client agreed to rent a basic softener and a reverse osmosis filter for a period of three years, including servicing (but excluding filters, salt, and salt delivery).
Our previous reviewer received an offer to rent a space for $80 a month.
Since we have already analyzed hundreds of water softeners, we can say that these costs are on the upper end of the range.
Additionally, keep in mind that operating and maintenance expenditures are supplementary.
Having said that, maybe the majority of the reviewers that are featured above have large families and hence need a water softening system that can service their whole house.
If so, some of the pricing seem to be quite reasonable.
Advertising
Purchase, Rent, or Finance?
What would you do if you were unable to pay this amount out of petty cash?
As was said before, you may finance a system or rent one and pay for it on a monthly basis.
Both approaches will cost much more than a straight purchase over time, however.
Please remember that.
Most of the time, even a rent-to-purchase arrangement is not a wise choice.
Instead, Where To Go And What To Buy
Online, you may find a huge number of producers and merchants that list their product pricing plainly and freely without any additional fees.
Alternatively, you might purchase a system elsewhere, such as your neighborhood hardware shop.
Simply Put
The SpringWell SS is a salt-based water softener that we like to suggest.
In order to boost efficiency and longevity, need less maintenance, and require fewer repairs, it most crucially prevents scaling in your plumbing and household appliances.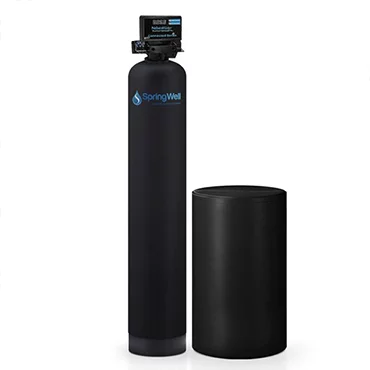 SpringWell SS Water Softener is what we advise.
Verify Today's Price
Get a 5% discount! Use promo code BOS5OFF
Our Best Water Softener for Well and Tap Water
3 Sizes to Choose From to Fit Your Home
Excellent Efficiency with Salt and Water
Simple Programming and Upkeep Maximum Convenience – Bluetooth Compatibility!
Guaranteed for six months and backed by a lifetime warranty
Check out the FutureSoft if you want salt-free water conditioners! It is unquestionably the greatest, in our view.
Aside: Template Assisted Crystallization (TAC), a method based on catalytic bead media that crystallizes hardness minerals, is used by FutureSoft water conditioners.
Minerals that have crystallized stay suspended in the water and will exit your plumbing system safely.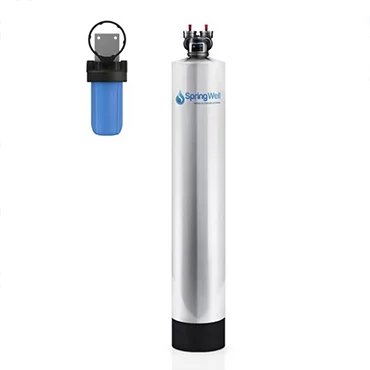 FutureSoft Salt-Free Water Conditioner is suggested.
Verify Today's Price
Get a 5% discount! Use promo code BOS5OFF
The Best Replacement for Salt-Based Water Softeners
According to a study by Arizona State, 99.6 percent of scale is prevented, plus existing scale deposits are cleaned.
able to handle very hard water
Three Sizes Are Available.
Media is everlasting. No Need to Renew.
Lifetime Warranty & 6-Month Satisfaction Guarantee
Please feel free to comment below if you have any queries regarding Culligan water softener costs.