A solar generator is a practical and handy equipment that may be used as a complete solar power plant.
They provide you the freedom to operate a completely off-grid solar power system, but they may also serve as a backup supply of solar energy for individuals who depend on the grid for the bulk of their power.
In the case of a blackout or partial grid failure, for example, if you rely significantly on the grid to deliver electricity to your house, you would be left without power.
A solar generator may be really useful in this situation.
A solar generator, when combined with one or more solar panels, may provide a stable source of electricity during crises and power outages.
Many people wonder how they may connect a portable solar generator to their home's electrical grid.
Whether you already have a solar generator or are debating whether one is a good purchase, we'll show you how to connect one to your home's electrical grid.
What Is The Purpose Of An Electrical Panel?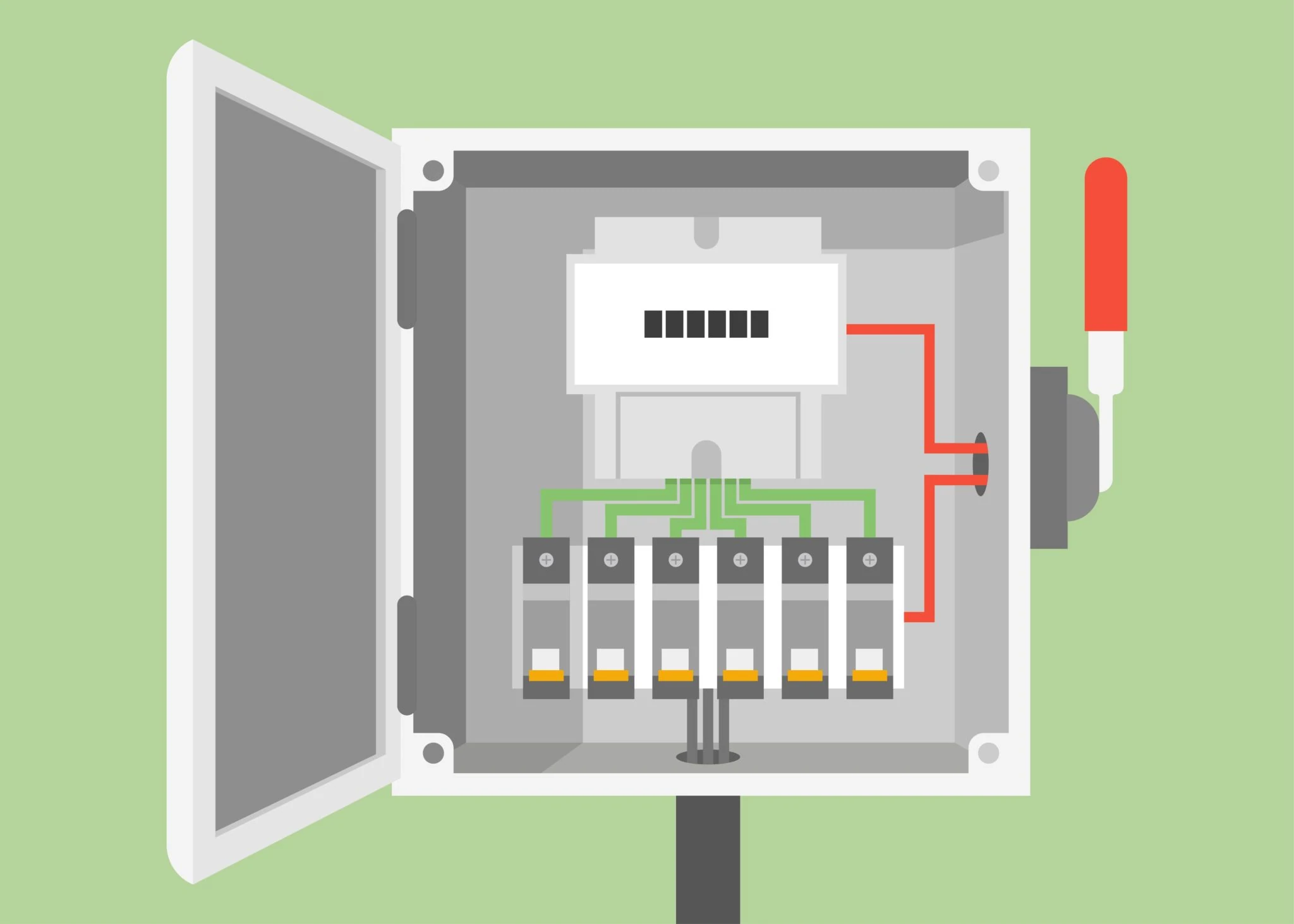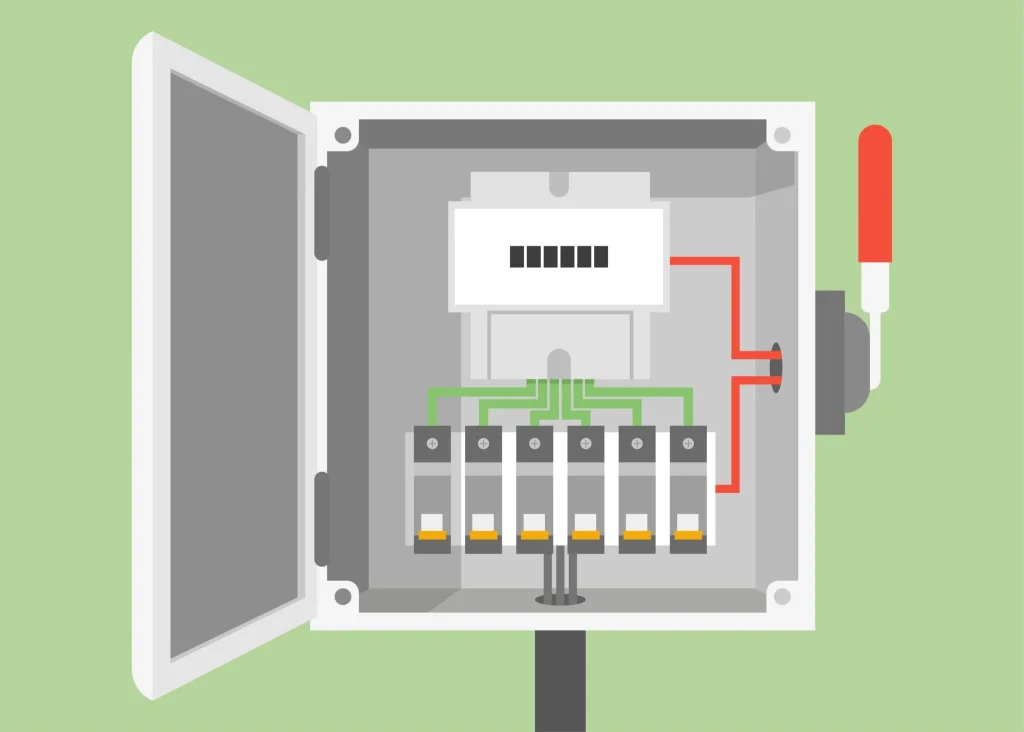 A breaker panel, also known as an electrical panel, resembles a compact metal box with a door.
In a low-traffic part of the home, they are frequently fixed directly to the wall.
All of your home's breaker switches are located within the electrical panel.
When there is too much electrical current running through these breaker switches, they will automatically shut off.
The primary circuit breaker that controls electricity to the whole home is also located inside the panel.
When you use electricity from the grid, it enters your house via an outside electrical meter, which then sends it to your electrical panel.
You may be asking whether you can connect a solar generator to the electrical panel to operate as a backup in the case of a grid breakdown since the electrical panel is the primary hub for electric power in your house.
Is It Possible to Connect a Solar Generator to Your Power Supply?
While it is feasible to connect a portable solar generator to an electrical system, doing it carefully and securely is critical.
Failure to do so might cause your solar generator and electrical panel to be damaged.
You'll need the right equipment and gadgets, such as power cables and transfer switches, to create the connection.
You don't need to buy a charge controller or a power converter separately to power electrical items and appliances since solar generators already have them built in.
If you already have a grid-tied solar power system, connecting a solar generator to your home's electrical system is simple.
You'd already be using a grid-tied power inverter to put your solar electricity into the grid in this situation, so you could just connect your solar generator to the same power inverter.
The procedure will be a little more difficult if your solar power system is not connected to your home's electrical grid.
Optional Connections:
A generator transfer switch is the simplest and safest method to connect your solar generator to your house.
These little gadgets are attached to the electrical panel and serve as a conduit between the solar generator and the panel.
They are linked to all of the circuits in your electrical panel, allowing you to just power the circuits you want to power.
These gadgets also include safety measures that prevent energy from flowing backwards.
Transfer switches, in essence, swap the power supply between the grid and the electricity generated by your solar or gasoline-powered generator.
These switches make power management very simple to regulate, since they allow you to turn off circuits that do not need electricity during an emergency.
In the event of a total power outage, you may want to power just your lights and refrigerator rather than unneeded electrical items like your air conditioner.
There are three kinds of transfer switches to select from when connecting a portable solar generator to a normal electrical panel:
Automatic Transfer Switch – These "smart" switches can detect a power loss and begin pulling electricity from a solar generator linked to them. They also turned off the solar generator and returned to utility electricity as soon as the grid was restored. These transfer switches are the most efficient but also the most costly choice. They may be an excellent choice if you have frequent power outages and need to keep your electricity going; however, you would need to connect numerous solar generators to justify the transfer switch's high cost.
Manual Transfer Sub-Panel Switch – This solution is less expensive than an automated switch, although it does need human activation. They might be a good solution if you're only searching for a means to keep your house powered during power outages.
Breaker Interlock Connector – These are the most common choice since they are both the cheapest and the most adaptable. You may pick which household appliances or gadgets your solar generator will power with a breaker interlock connection. They often have an amp meter built in, which helps avoid overloading.
Is It Possible To Power Your Home Without Using The Electrical Panel?
In the vast majority of situations, consumers will simply connect their electrical gadgets and appliances to their solar generators.
One of the best things about solar generators is that they come with a broad range of power output ports, so you never have to worry about your solar generator not working with a certain equipment.
Most solar generators, in fact, will include several USB charging connections, AC power outlets, 12V outlets, and even USB-C connectors.
Simply make a simple load wattage estimate for your electricity demands after a grid breakdown if you're unsure what sort of solar generator you'll need or how many you should buy.
Simply choose a suitable solar generator and the required solar panels to keep it charged from there.
If a single solar generator isn't enough to fulfill your power demands, remember that you may always operate additional solar generators in tandem.
How to Select a Solar Generator
Solar generators, as previously said, are very helpful pieces of solar technology.
They are not only portable, but they also have all of the necessary equipment for supplying solar power to your electrical gadgets.
If you're not sure where to begin with solar generators, we suggest reading our Complete Solar Generator Buyer's Guide, which covers everything you need to know about solar generators and includes our top six recommendations for the finest alternatives available today.
If you don't believe you'll need a full-sized solar generator and simply need enough electricity to operate a few emergency lights and charge a few portable gadgets, you may be interested in our Jackery Portable Power Stations.
These smaller units perform effectively in most circumstances when you need a modest supply of portable power; nevertheless, they lack the capacity needed to run bigger electrical items reliably.
The MaxOak EB150 Bluetti 1,500wh Solar Generator is a great alternative for individuals seeking for a high-performance solution at a reasonable price.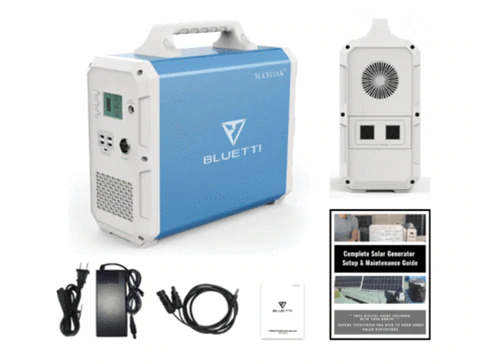 It is, in fact, one of the most popular solar generators available.
It's a perfect backup power device for emergencies and power outages, with a built-in LG 1,500wh lithium-ion battery and a fully integrated 1,000W power inverter.
While you may connect the unit to your home's electrical panel using a transfer switch, the EB150's output ports allow it to directly power a broad range of electrical items.
These are some of them:
2 × Standard AC outports (wall-style)
USB plug-ins (four)
1 × USB-C connector
1 x 12V receptacle
This solar generator is highly handy because to its built-in LED display screen and lightweight construction.
Full-Scale Solar Power System Equipment
You may always invest in a full-scale solar power system if you consider that a solar generator will not be able to store enough electricity to be a viable answer for your requirements.
Your solar equipment is directly connected to your house using these solutions.
This is not only handy, but it also avoids the storage limits of a generator.
While you sacrifice mobility, you gain a lot of benefits if you want to establish a more permanent solar power system.
If you want solar equipment, our solar store's many divisions will provide you with all you require.
We can assist you whether you are seeking for a whole solar system or just a certain piece of equipment.
We sell the most well-known brands in the market and provide their goods at some of the most competitive pricing available.
Inverters for Solar Power:
A solar power converter is one of the most crucial pieces of equipment you'll need.
Because solar panels create DC electricity from sunlight, you'll need a power converter to convert it to AC power that your electrical gadgets can utilize.
Take a look at our Full Collection of Solar Power Inverters for additional information on solar power inverters and a complete list of the alternatives we provide.
We also recommend reading our Solar Panel Connectors Guide, which covers all you need to know about connecting your solar panels with MC4 connectors and solar cables.
Final Thoughts
A solar generator is a fantastic piece of equipment to have.
We have a range of solar generators and solar generator kits that may satisfy your demands, whether you want to connect a solar generator directly to your home's electrical panel or merely use it as a portable power station.
Please do not hesitate to contact us if you have any more queries regarding solar generators or any other solar-related topics! We are always willing to assist!
How To Connect A Generator To A Solar System Videos Suggestions From Youtube