Not anything endures forever.
The RV converter that was included as standard equipment with my 1993 Diesel Pusher is no different.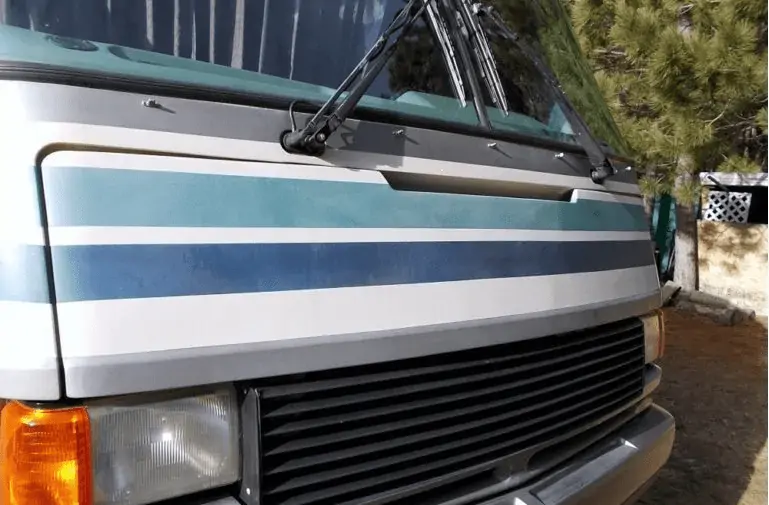 At the time, it was a top-tier RV with a top-tier electrical system to power it.
However, not long after I bought my well-used coach, the converter—which is robust enough to support the weight of everything in the RV (apart from the air conditioners)—went bad.
Converters are now included as standard equipment in RVs.

The converter serves as a battery charger in addition to converting A/C power to D/C power.

This indicates that you may use all of your fixtures and appliances that need 12-volt D/C electricity while you are hooked into a 120-volt power source without draining your RV batteries.

Actually, you are simultaneously charging your deep cycle RV batteries while you are hooked into the 120-volt power supply!

Excessive RV Guy
Repair VS. Replacement Cost
Despite being the best of the best in 1993, this top-of-the-line Heart Interface Inverter would have cost me a fortune to fix or replace.
The shipping costs alone would be expensive since this item is just too hefty.
What I planned to do with it would decide how valuable it was to send it in for repairs.
After giving it some thought, I came to the conclusion that, except from powering the flat-screen TV and a few lights, this RV inverter would likely spend the most of its time idle in the storage area where it is attached.
A 1750-Watt Inverter Was Used In Its Stead.
Simply using my 1750-watt inverter that I already had seemed more reasonable.
Inverters are not commonplace hardware.

Inverters are an extra-cost item.

If you decide to add an inverter to your RV, you will be using and drawing electricity from your 12-volt D/C power source (in other words your deep cycle battery).

The load you will be applying on the inverter is something to consider when deciding which inverter is best for you.

For instance, the load needed to operate a microwave oven will be substantially more than the load needed to charge a mobile phone.

You may wish to think about solar panels if you want to convert your D/C electricity to A/C power.

Considering that the inverter converts DC power to AC power at a ratio of 10 to 1, it doesn't take long to drain your RV batteries while inverting! The capacity of your overall battery determines how long your RV battery will survive since typically 10 amps are extracted from the battery for every 1 amp required to power the appliance.

Excessive RV Guy
A New Remote Control Panel Was Also Included.
The fact that this inverter, which is also 20 years old, lacks a remote on/off switch panel was my main worry.
The Process I Used To Install The Replacement RV Inverter
The previous RV converter's thick battery wires were difficult to access from the rear side.
I ultimately managed to cut the ground wire off with a hacksaw after some finagling.
Only the bolt holding the hot lead had to be removed.
Naturally, I was negligent and drew a good spark by touching the hot line to the RV's frame a few times.
The new inverter was connected to the power supply using split bolt connectors, and the connections were taped to avoid any arcing during transit.
I then realized that the power supply had gone dead due to my past negligence.
I had destroyed the fusible link protecting the power line, which extended approximately 10 feet from the battery compartment to the electrical compartment.
The electrical system's final line of defense against electrical fires is comprised of fusible connections.

They carry loads significantly bigger than any automobile fuse can manage and distribute electricity to the major components of the electrical system.

Source
Replacement fusible links could be difficult to find if you have a similar problem.
I got one from eBay since the neighborhood auto parts shops didn't have links rated highly enough.
Be cautious…
Before attempting to unplug your old equipment, it is more practical to first unhook the battery cords.
Disposing of the old inverter proved to be the most difficult aspect of this RV installation.
It needed to be properly recycled.
With time, not only has the weight of such gadgets decreased, but so has the cost.
Replacing RV Converter Videos Suggestions From Youtube