A vast choice of RV batteries are available, and so are their pricing.
The Apex Group UI RV battery, which costs $48.25, is the least priced RV battery on the market.
The Lifeline GPL-8DA deep cycle RV battery, which costs $699.88, is the most costly.
Although all RV batteries serve the same function, not all of them are made equally.
What type of value do you receive for your money, then? We sought the advice of Darrel, an experienced RV technician.
Darrel has decades of experience in the RV sector and has personally fitted several batteries.
#1. Deep Cycle 6V Rv Duracell Ultra-high Capacity Battery, $109.99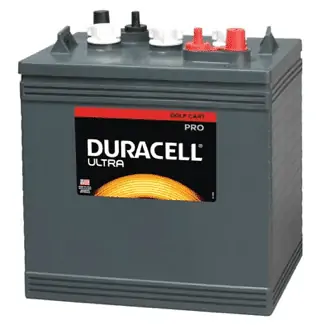 This is a 230 Ah, 6-volt battery.
12-month free replacement warranty
Watering vent caps that are simple to twist and release
#2. Trojan Reliant-$377.97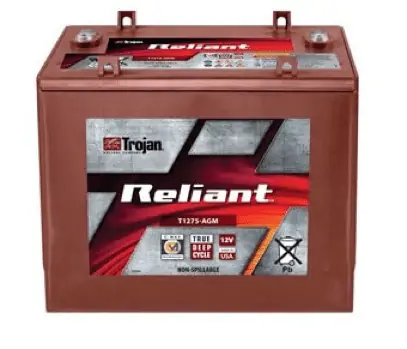 This is a 12-volt battery with 150Ah
This battery has durable plates that increase its lifespan and a low-calcium grid alloy that lowers gas emissions.
The positive and negative plates are separated using a glass fiber separator, which also functions as a blotter to absorb the electrolytes.
#3. GPL-8DA Lifeline; $639.99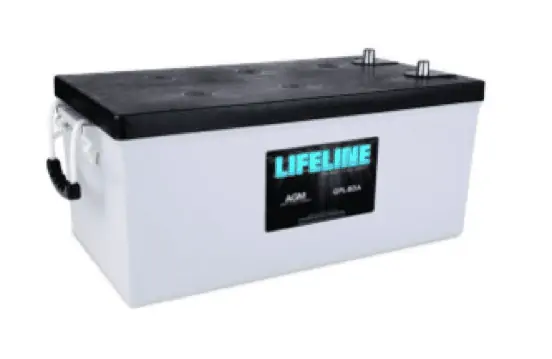 This 12-volt battery has a 255Ah capacity.
This battery was created especially for deep-cycle uses.
All Lifeline batteries are built in the USA, Coast Guard-approved, and covered by an industry-leading five-year guarantee.
Which Is The One Darrel Suggests?
The Trojan Reliant is recommended by Darrel.
The reason he suggested this battery, according to Darrel, is because "the brand makes excellent batteries that have been around for years, and they are large capacity batteries that are robust."
For My Journey, How Many Batteries Will I Need?
You could need two to five additional batteries, depending on the kind of journey you're going.
Extra batteries are always a nice thing to have on hand.
Having additional batteries allows you to increase your power capacity and prolong your journey.
Any of us who go off-roading or engage in off-grid boon docking are aware of how crucial it is to have that additional electricity so that we can utilize our stereos and light bars.
We all like being able to use the appliances because we have adequate electricity while we travel, whether it be in a trailer or RV.
The outdoor life is made more convenient and luxurious by having additional batteries.
I Need A Place To Keep These Additional Batteries.
No matter the mounting position, Torklift has created a high-quality locking aluminum solar battery box with a lockable sliding top that is simple to reach.
This box has a black high impact powder coated frame and a precision laser cut 100 percent aluminum bright tread diamond plate.
To an RV, a trailer tongue, a camper bumper, etc., boxes may be fastened directly.
It has an access port that enables electrical cables to readily connect to your electrical circuit system by passing through the side wall of the box.
DH Solar PowerArmor/Max Solar PowerArmor
The 10-watt solar panel is attached through the lid of the PowerArmor solar boxes, extending battery life by up to 400% and preventing premature battery replacement.
Prices For Powerarmor Solar DH Begin At $468.99.
A 24-inch box can accommodate up to two batteries in group 24-27.
Up to two group 24-27 batteries and two group 31 batteries may fit in a 26-inch box.
Prices For Powerarmor Max Solar Begin At $651.99.
It has a maximum capacity of two group 24-27 batteries, two group 31, four group 31 or 27 batteries, or five group 24 batteries.
Strength Armor DH/Max
With the exception of the solar panel, this battery box design is identical to the PowerArmor Solar and the PowerArmor Max Solar in terms of features.
With the PowerArmor Max, you can adjust the size of the storage compartments.
Starting at $310.99, PowerArmor DH
A 24-inch box can accommodate up to two batteries in group 24-27.
Up to two group 24-27 batteries and two group 31 batteries may fit in a 26-inch box.
PowerArmor Max is Available for $525.99.
Has enough space to store extra hitch or RV towing accessories by using the storage dividers, and can accommodate up to two group 24-31 batteries, four group 27 or 31, or five group 24 batteries.
The legendary lifetime warranty from Torklift International is included with each battery package.
Not yet persuaded? Imagine you are on a camping vacation and decide to go for a walk after leaving your trailer.
Your trailer's tongue is home to two Trojan Reliant batteries that are resting loosely in brackets that were added during manufacturing.
Then you go back to the scene of the crime.
Batteries worth more than $750.00 have vanished, not to mention the hundreds needed to fix the severed wire left by the burglars.
Your investment will be safeguarded by the PowerArmor box's key access mechanism.
It goes a step further with the PowerArmor Solar boxes.
The batteries will get trickle charging from the 10-watt solar panel on top, which will increase their lifespan by up to 400%.
The trickle charge aids in preventing the battery from sulfating, which may happen to batteries that are stored since they are not kept in the best condition year-round (caused by undercharging).
By preventing them from being under- or overcharged, the solar panel effortlessly extends the life of your batteries while maintaining them in excellent condition.
The solar panel on the PowerArmor Solar captures reflected light even when there is no direct sunshine.
Each PowerArmor package is proudly crafted in the USA and comes with Torklift International's Legendary Lifetime Warranty.