Your whole vacation may be ruined by a single noisy RV generator.
Everyone around you will be happy and friendly if you use these quick tips to quiet an RV generator.
Four Tips for Silencing a Noisy RV Generator
When it comes to quieting an RV generator, you have a lot of options.
Here are my top four suggestions for keeping an RV generator quiet.
You'll notice that they're sorted by price.
RV Generator Noise Reduction Box ($120-$150)
RV Generator Muffler ($400-$500)
Soundproof onboard RV generator compartment ($120-$150)
Replace the Noisy RV Generator ($1000+)
Keep reading for four simple ideas to reduce RV generator noise, whether you're a DIY RVer or just want to pay someone to keep your RV generator quiet.
Noise Reduction Box for RV Generators
Making a noise reduction box is the best and cheapest solution to quiet an RV generator.
When used, the typical vintage RV generator generates close to 80 decibels.
Modern, quieter generators have a decibel range of 50 to 60.
Do you want to be the RV generator with the loudest engine? I don't think so!
A noise reduction box for an RV generator is as easy as it sounds.
Noise reduction panels made of foam may be purchased to significantly decrease RV generator vibration and sound.
The Construction Of A Fiberglass Enclosure Is All That Is Required For This DIY RV Generator Hack.
To allow the generator to breathe, make sure the box is bigger than the generator.
Keep in mind that the generator must have adequate air intake to allow the engine to function without being hindered.
After you've finished building the box, use noise-reducing foam to cover the interior walls.
Adding this additional layer muffles the sound of the loud RV generator.
This is one of the most cost-effective and efficient methods for quieting a loud RV generator.
However, you will still spend more than $100 on supplies.
Several hours of work time should also be factored in.
What are the Best Soundproofing Materials? The finest materials for sound attenuation are those with loosely packed fibers.
Fiberglass board may also be quite useful.
Foam is excellent for controlling temperature, but it is not the best material for containing sound.
RV generators may be kept quiet using inexpensive foam panels in a box.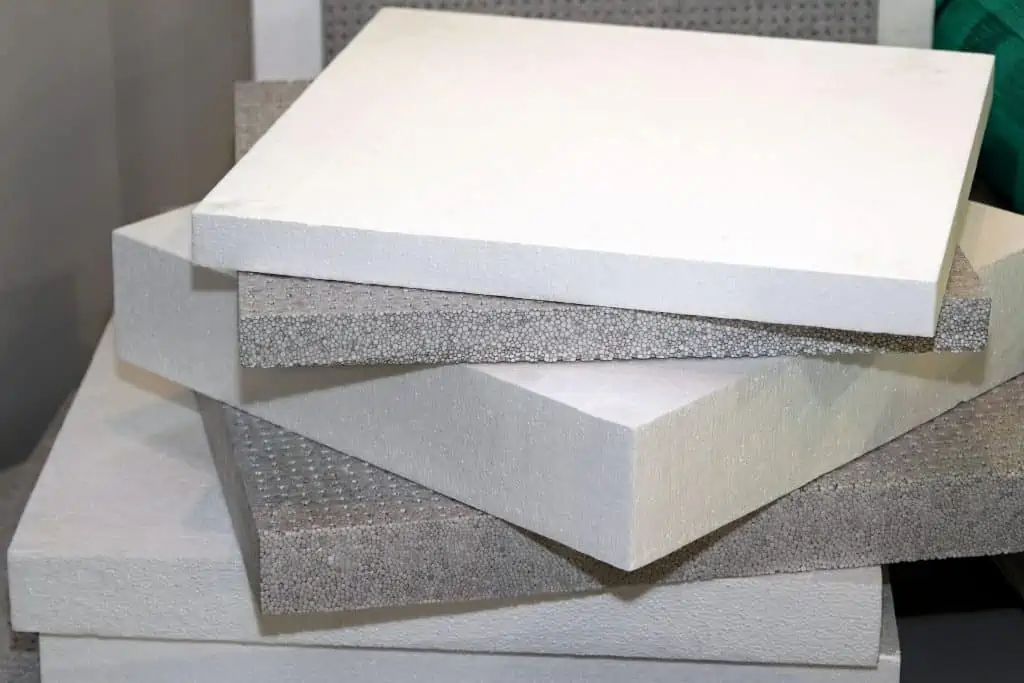 Install an RV Generator Muffler Instead.
It will take some time and effort to install a muffler on your generator.
However, the end product may be rather spectacular.
A muffler may lower the noise output of your generator by 10-15 decibels on average.
To begin, learn about the many types of mufflers available for your generator.
This is when it gets interesting.
There are mufflers specifically developed for generators.
However, any automobile muffler may be added to your RV generator.
Next, consider whether you want to weld the muffler on or whether clamps and flex tubing would suffice.
Welding produces a better sound barrier than clamping using flex tubing to install a muffler.
This isn't as effective as welding, but it'll do the job.
Always be cautious and ensure that the muffler you're employing enables exhaust to escape.
When exhaust gets trapped, it increases the risk of fire and the potential for your machine to be destroyed.
Another Option Is To Soundproof Your RV Generator Box Onboard.
This may be a possibility if you have an onboard RV generator box.
It may be feasible to modify and soundproof your onboard RV generator box, depending on the age of your RV.
Find the measurements and information about the storage compartments in the owner's handbook if you have one.
Alternatively, just open the container and peek inside.
To get a sense of the structure, tap on the walls.
If the walls are constructed of a softer, flexible substance, it's likely that they've been soundproofed.
If the compartment's casing feels metal or hard plastic, one of two things might be happening:
There is no soundproofing in the cubicle.
On the opposite side of the plastic is the soundproofing substance.
Purchase a decibel reader to be certain.
Then, in the compartment, switch on your generator and listen for noises.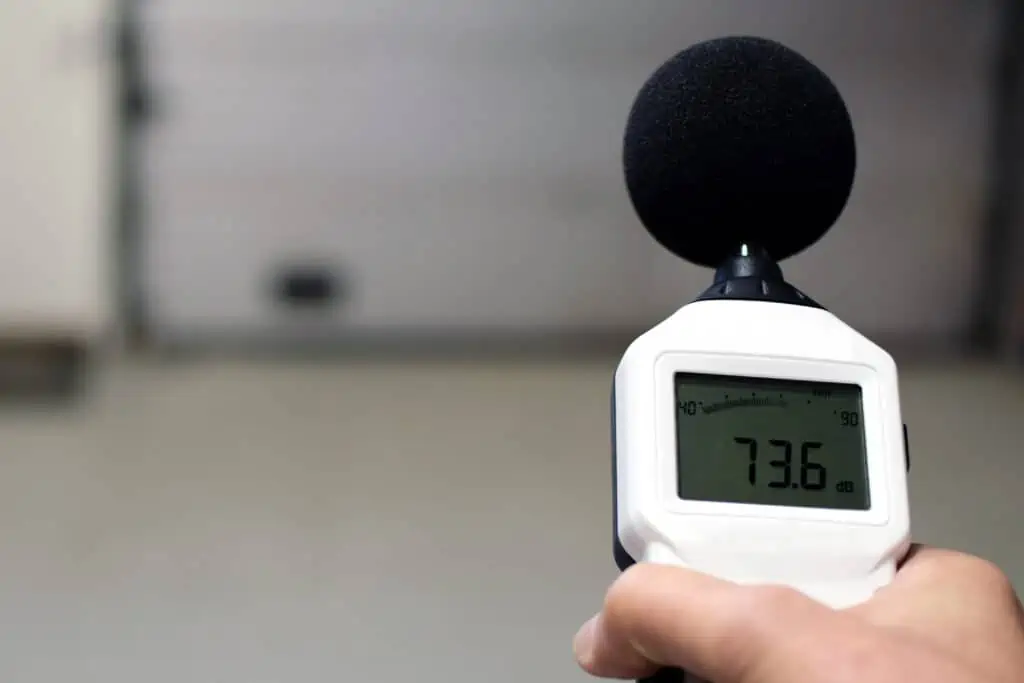 To determine the decibel output, use the reader.
RV generator noise levels are shown using decibel readings.
The process of soundproofing your aboard box will be identical to that of soundproofing a room.
Make sure there's enough of airflow.
Consider investing in sound-absorbing fiberglass board or other noise-reducing panels, depending on available space.
The more layers you have, the simpler it will be to reduce RV generator noise.
Keep in mind that tinkering with the RV might invalidate the warranty.
Check the warranty disclosures before making any changes.
Is there no guarantee? It's no issue! Get down to business.
Your RV Generator Should Be Replaced
No one likes to spend money on a new RV generator.
However, there are situations when the cost of obtaining one makes sense.
Consider the following scenario:
One advantage of purchasing a new generator is that it will be brand new and silent.
Many of us just do not have the time to revamp our RVs, create enclosures, or soundproof them.
Another advantage of purchasing a new RV generator is that it is a long-term solution.
You won't have to purchase anything else for a long time if you buy today.
There will be no repairs to the generator or the box.
Camping has never been easier!
The apparent benefit of purchasing a new, silent generator is that it is brand new and quiet! In comparison to earlier types, new RV generators are quite quiet.
Even if you soundproofed your old generator from 85 to 70 decibels, it isn't up to par with contemporary RV generator technology.
Before you rush out the door with your credit card, consider a few drawbacks that may cause you to take a little longer.
The expense of a new RV generator is the first and most evident disadvantage.
Around $1000 USD is the lowest price for a decently competent generator.
The cost of a higher-end RV generator ranges from $2,500 to $3,000 USD.
Think about how much you'll be using your RV.
Noise pollution is probably not as irritating if you just use it once a year.
However, if you spend most of your summer weekends camping, a new RV generator may be worthwhile.
It's always wonderful to have new things, but do you really need them? If that's the case, look into alternate RV power sources.
They're a touch pricey, but they're well worth it!
The Most Quiet Generator on the Market
Honda generators are the quietest on the market.
Many businesses provide RV generators that are both quiet and efficient.
Honda is one manufacturer that has excelled at this.
With a device termed the "eco-throttle," they've developed some of the quietest generators ever.
The engine is quieted by this function, which monitors the precise amount of output required.
When there is less electric current draw, the eco-throttle allows the engine to operate at a lower, quieter speed.
When the pull is increased, it meets the needed output once again.
Honda generators never operate at full power all of the time.
Honda generators are also constructed with unique materials that reduce noise.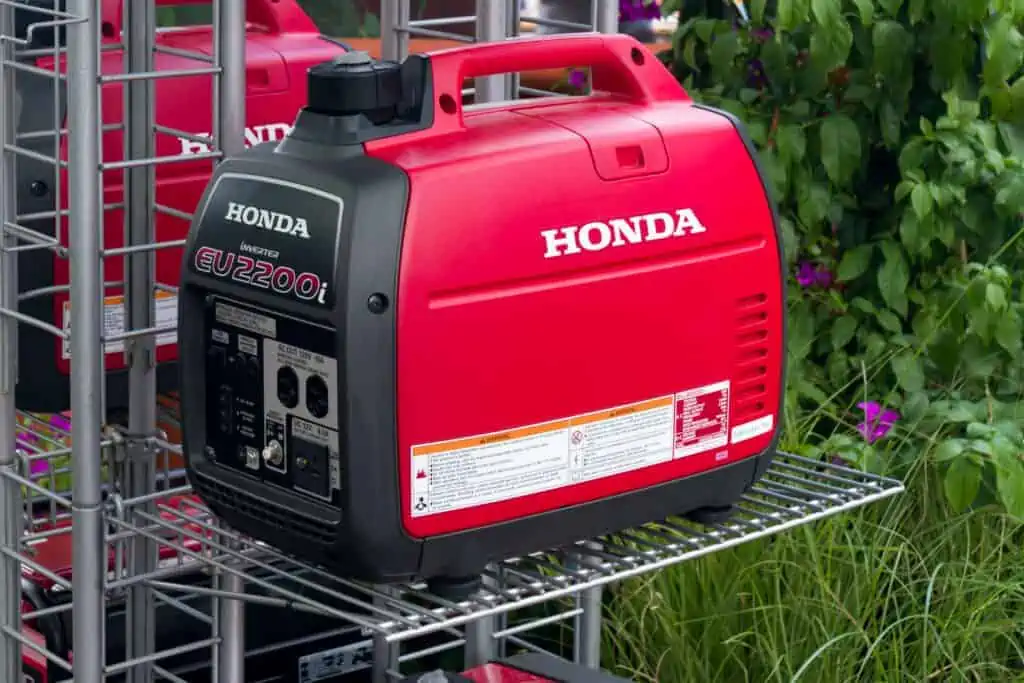 Alternative Energy Sources
You may quiet down your generator in a variety of ways.
You might also install a solar power generating kit for your RV.
For basic camping requirements, these solar-powered RV generators are ideal.
Solar energy is stored in lithium-ion battery cells, which may be utilized at any moment! They may be used throughout the day while the panels are exposed to the sun.
When you need electricity late at night, it will be turned on and ready.
The Goal Zero Yeti 3000 is one of the most powerful solar-powered generators available.
This generator is ideal for use as a backup generator for your house or as a portable generator for your RV boondocking vacations.
The Yeti 3000 is close to 70 pounds in weight.
It may be charged by solar panels or at home.
As long as you aren't operating all of your RV's appliances at the same time, the Yeti will suffice.
Many RV solar generators may be chained together if you need to power a number of camping gadgets at the same time.
This increases their power and allows them to produce more energy.
Solar generators for RVs aren't for everyone.
Consider one of these RV generator choices if you want to reduce your carbon impact.
Conclusion
It's not difficult to make a box or muffler to quiet an RV generator.
It's doable for everyone with simple tools and a can-do mentality.
However, it is occasionally a better idea for you and the environment to replace your outdated loud RV generator.
RV Generator Quiet Box Videos Suggestions From Youtube