Your family and you just enjoyed your first weekend camping at a nearby state park.
You are now dismantling and packing.
But how exactly does RV hose storage operate?
Let's put an end to this and provide you some simple fixes.
Make sure you are aware of what to do with your RV water hose after a fun weekend before you go for your weekend camping vacation.
Are Certain RV Hoses Simpler To Store Than Others?
The top RV water hoses are reliable, practical, and effective.
You shouldn't get the cheapest water hose available since they should be composed of high-quality materials.
Look for an RV water hose that is lightweight and simple to coil.
Make it simple for yourself since you'll be wrapping and unwrapping this hose repeatedly.
Last but not least, choose a hose that won't kink easily.
A water hose starts to break when it kinks often.
Before Storing Your RV Hose, Do This Action.
There are a few things you should always do before storing your RV hose.
Don't simply dump it in the back of your pickup out of laziness.
In addition to protecting your water hose while it is in storage, you should also safeguard the other objects it is near.
Clean the hose's outside of any debris.
Drain any remaining water in there.
Tightly coil the hose.
These procedures are crucial to follow to prevent other objects from being soiled, mold from growing, and water leaks while storing RV water hoses.
Some RVers may even use rubber bands to secure little baggies to the ends.
Simple Storage Ideas for RV Hose
Storage of RV hoses properly is crucial.
Your freshwater hose shouldn't include any dirt or trash.
You get water via this conduit to wash your hands, shower, cook, and drink.
Therefore, avoid just wrapping up your hose and putting it in your RV's basement storage area, where pests, filth, and grime gather.
Let's look at six simple strategies for storing RV hoses.
#1. Use A Labeled Utility Bag.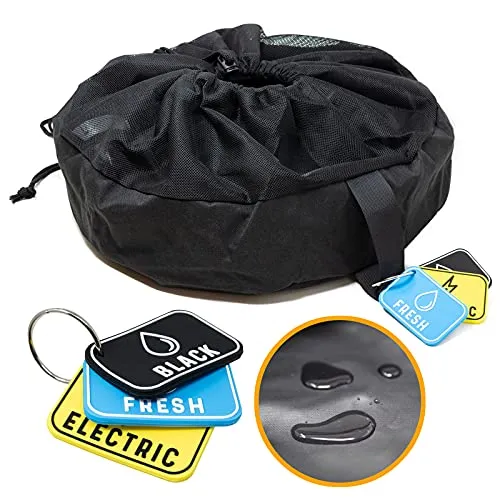 HumanFriendly RV Hose Storage Bag Organizer – Water Hose Bag with Rubber ID Tags For Fresh, Grey & Black Water – RV Hose Bag Waterproof RV Camper Accessories – RV Water Hose Storage Accessories
RV HOSE ORGANIZER FOR YOUR RV LIFE – Any RVer will understand how challenging it is to keep all your gear and accessories organized.
WATERPROOF LINER & BREATHABLE MESH – You'll see that there is always… when you store your hoses.
$14.95
Order from Amazon
This polyurethane material RV bag has a mesh lining that is permeable and a waterproof inside.
The hose may dry out for a mold-free environment if there is any water left in it.
Carrying and using your water hose are made simple with the drawstring and handy grab handle.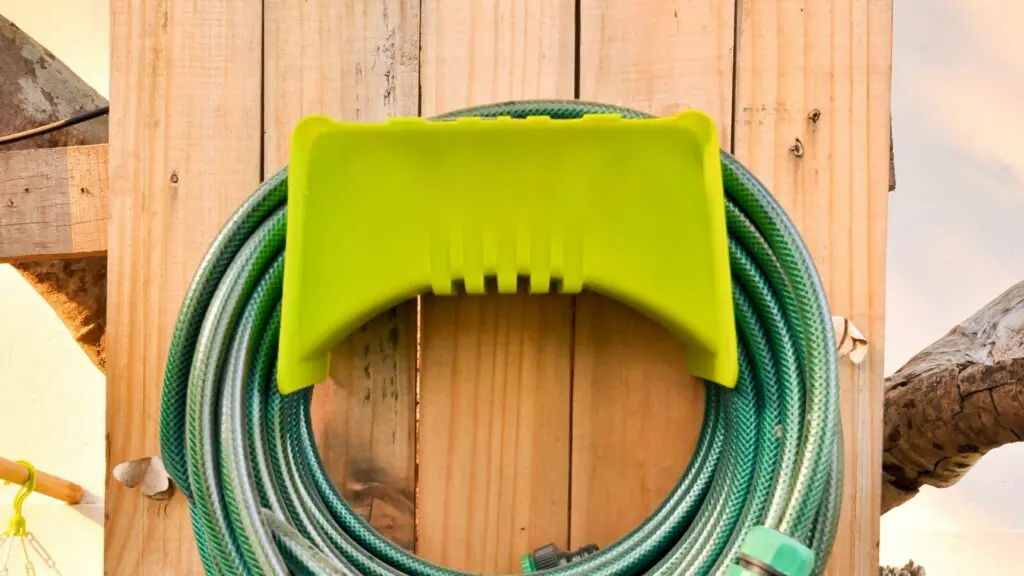 #2. Make Use Of A Storage Strap And Hook.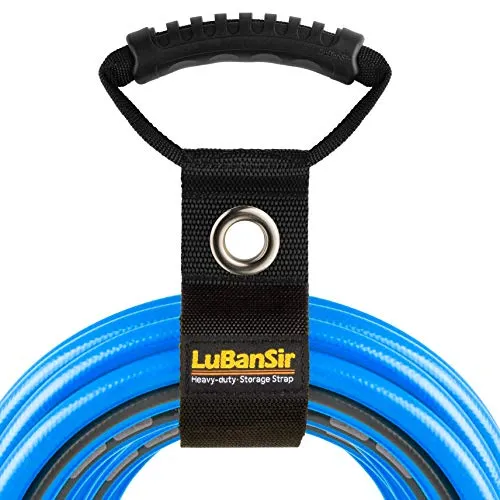 LuBanSir 3 Pack Extension Cord Organizer, 22″ Portable Hook and Loop Storage Straps with Grommet Fit Extension Cords, Cables, Ropes, Garden Water Hoses Carrying and Hanging
Extension cord holders are made to make it easier for you to organize, manage, and use your cables and extension cords more effectively.
Extension cord wraps include sturdy, commercial-grade hook and loop connectors that can withstand weights of up to 50 lbs.
$17.99 −$3.00 $14.99
Order from Amazon
Consider putting a hook on the wall and hanging up your water hose to save space in your outdoor storage bay rather than placing a bag or tote there and taking up extra room.
Otherwise, water will be found all around the storage bay, therefore you must certainly make sure the hose is entirely dry.
It saves room to hang up your hose with one of these straps.
#3. Employ A Hose Reel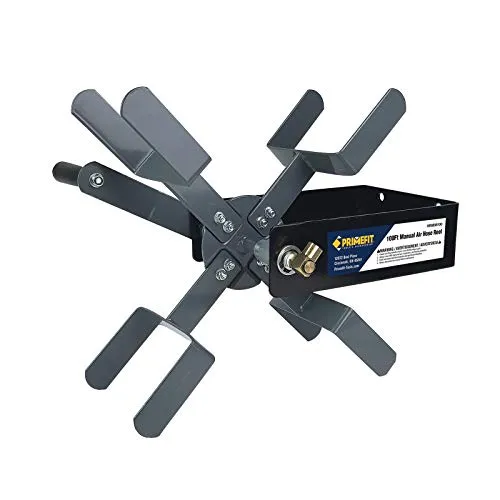 Primefit HRM38100 Manual Air Hose Reel with 100ft Capacity using 3/8″ ID Air Hose
100 feet of 3/8″ air hose, 150 feet of 1/4″ air hose, or 50 feet of 1/2″ air hose are all compatible with this.
Construction heavy duty thick steel
$39.99 −$15.00 $24.99
Order from Amazon
A hose reel hangs up within the storage area, saving room as the strap did above.
Screws are used to firmly fasten this reel, which is manufactured of alloy steel.
There are different hose reels available if you'd prefer not to drill into the walls of your RV storage area.
Additionally, by choosing this option, you may prevent your water hose from being kinked, which might shorten its lifespan.
#4. Pick up a 5-Gallon Bucket.
5 Gallon White Bucket & Lid – Set of 1 – Durable 70 Mil All Purpose Pail – Food Grade – Plastic Container
Food-grade HDPE plastic set with a volume range of 1 to 5 gallons that is BPA-free.
Key Product Features: 70 Mils Thickness (.07 inches) – All Purpose – Heavy Duty
$33.99 −$11.35 $22.64
Order from Amazon
Do you have a bucket in your garage somewhere? You may keep your water hose there.
Once again, make sure everything is completely dry to avoid mold.
If any water does escape, it will fall into a bucket rather than your storage space.
For simple and practical transportation, you can also put these five-gallon buckets in the back of a truck or the trunk of a vehicle.
#5. Employ A Hose Caddy.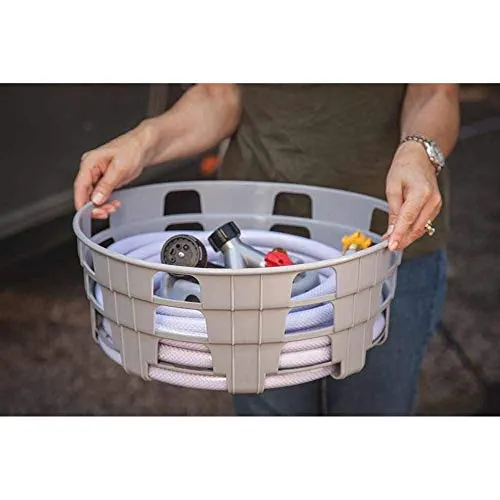 Stromberg Carlson HC-75 Hose and Cord Caddy
17″ across and 6-1/2″ high
Holds hose up to 75 feet long.
$24.95
Order from Amazon
A hose caddy, which functions similarly to a hose reel, facilitates setup and breakdown at the campground.
Another benefit of having a hose caddy is that the hose may stay neatly wrapped rather than laying all over the place while you're there.
This saves further wear and tear and maintains your water hose in excellent shape.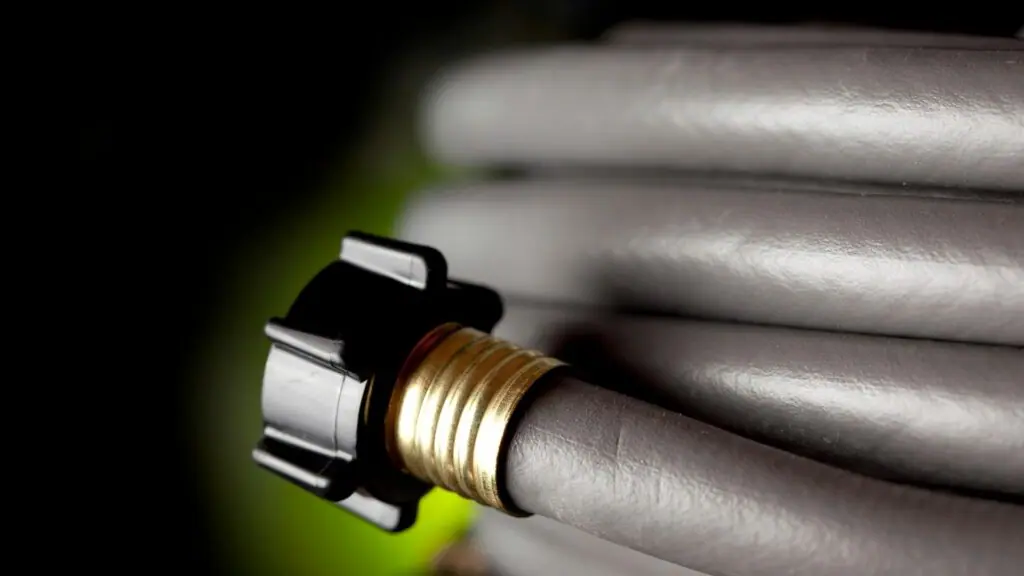 #6. Keep Every Freshwater Product You Have in a Big Container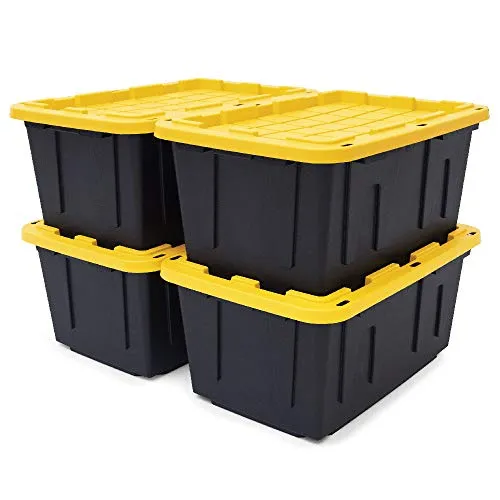 Original Black & Yellow 27-Gallon Tough Storage Containers with Lids, Extremely Durable ®, Stackable, (4 Pack)
SPACE SAVING: With a 27-gallon storage capacity, you can maximize workshop or garage organization. With a nesting cover, securely stack…
PORTABLE DESIGN: Made with tie-down channels for convenience and strong ergonomic grips for increased comfort.
$98.50
Order from Amazon
Finally, think about investing in a durable storage container for all of your RV hoses.
Avoid attempting to save money by purchasing an inexpensive bag from the dollar shop.
Because you'll be often putting it in and pulling it out of your truck's bed or storage bay, you'll want a high-quality container.
You don't want it to cause things to come apart.
Just be sure to store your black tank equipment and sewage pipe in a separate storage space.
Can You Store Your RV Water Hose in the Wrong Ways?
Actually, storing your RV hose in the same container as your sewage hose is the only bad idea.
Your freshwater hose might be contaminated by it.
Additionally, you don't want to just dump the water hose into the storage area in your basement.
For safety and convenience, you must coil it and put it in a container.
Storage of RV Water Hose Is Vital
RV water hoses are necessary equipment for traveling and camping.
You want your RV to get only pure, fresh water.
And their price is not low.
You don't want to purchase a new one just because you failed to store your current one correctly.
Water storage in RVs is simple.
The cost of these fixes is low, and maintaining your hose doesn't take much time.
It's only a step in the procedure.
How should your RV water hose be kept?