Are you thinking about installing solar panels on your RV but unsure of how much it will cost or precisely what components you'll need?
The good news is that there are excellent RV solar systems available at every price range, regardless of whether you are a full-time nomad or weekend traveler.
The ideal RV solar configuration and price range are shown below for:
Weekend Warriors (under $1000)
Part-Time RVers ($1000-$3000)
Full-Time RVers ($3000+)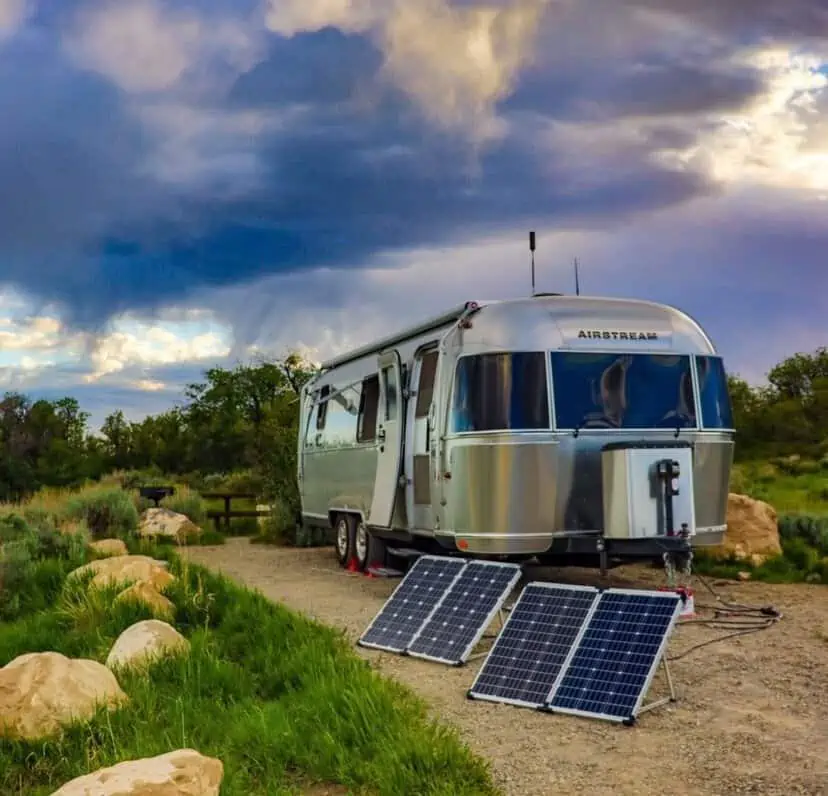 Additionally, I'll go over the advantages of spending more money on the key elements of your RV solar system as well as a few unique add-ons that may help you keep track of the solar electricity you are producing and utilizing.
If you are new to the world of RV solar, I advise you to take a moment to go over the fundamentals of how an RV solar system works in order to determine the size of your components depending on your power requirements.
Continue reading if you are certain that you have a fundamental grasp of the parts and would want to learn how to create the greatest RV solar system within your price range.
RV solar configurations are available in a wide range of styles, dimensions, and costs.
I have seen systems that cost well over $10,000 and I have assisted other travelers in going off the grid for as little as $300.
Keep in mind that RV solar is very adaptable, and the parts are offered at all price ranges.
Hundreds of hours have been devoted to my study and the installation of RV solar systems, and I'm eager to impart this expertise to you.
There are affiliate connections on this page.
I could earn a small fee if you click and make a purchase at no additional cost to you.
Most Effective RV Solar System Under $1000
The bells and whistles that full-time RVers want often aren't necessary for weekend travelers wishing to add solar to their RV.
Additionally, you don't need to spend a lot of money on equipment that you'll only use seldom.
I advise having a system that will let you to utilize the sun to charge phones, switch on the lights, and power the jacks and slides rather than spending a fortune on a top-of-the-line inverter and lithium batteries to operate an espresso maker and blender.
Simple solar equipment will increase your camping possibilities significantly.
Few state and national parks have electricity connections, so using a little amount of solar energy may save you from having to disrupt the tranquility of the environment with a loud generator.
RV Solar Panel Kit: The DOKIO 220W Foldable Solar Panel Kit is my top recommendation for weekend warriors wishing to add a little amount of solar electricity to their vehicle.
Below $300 gets you: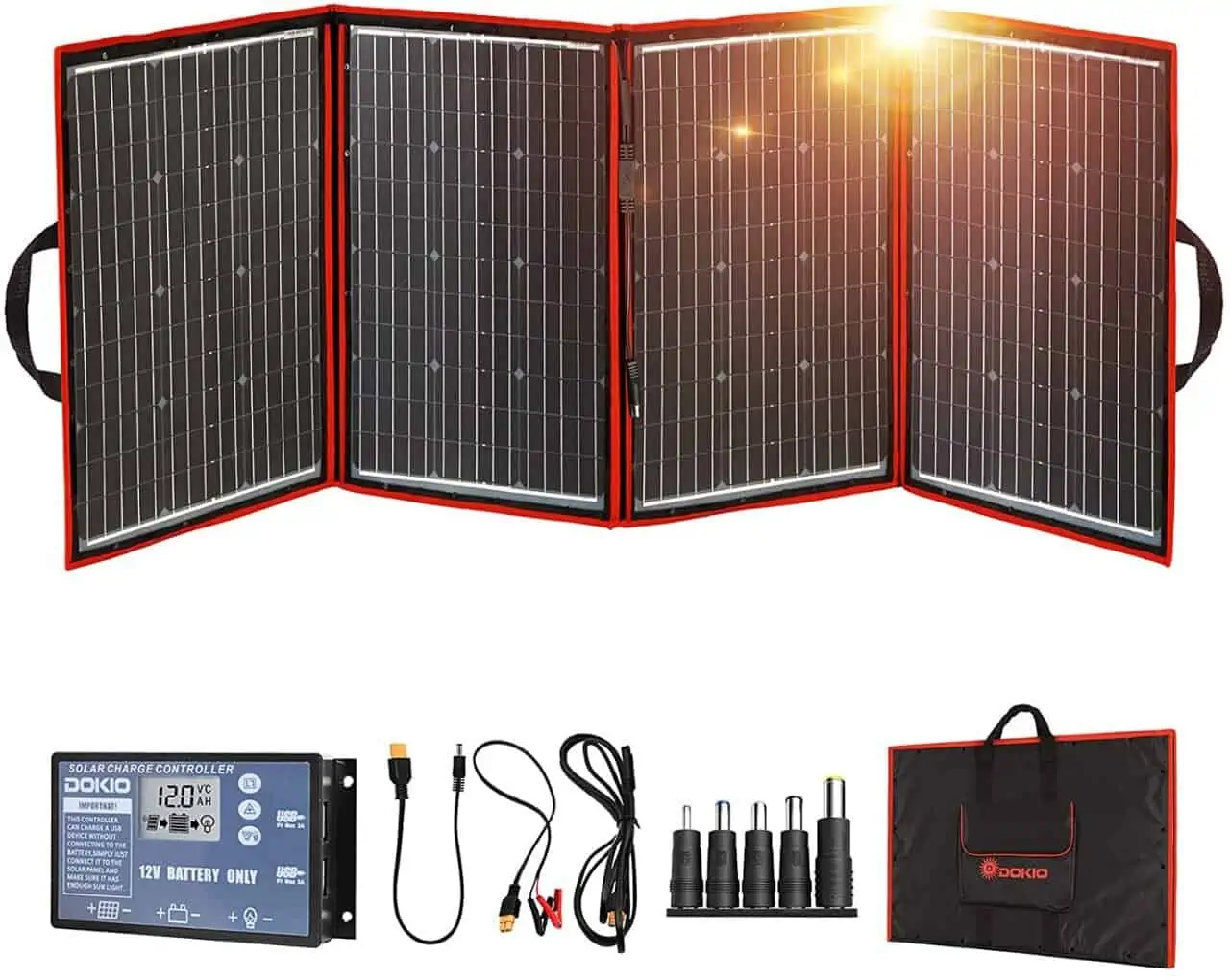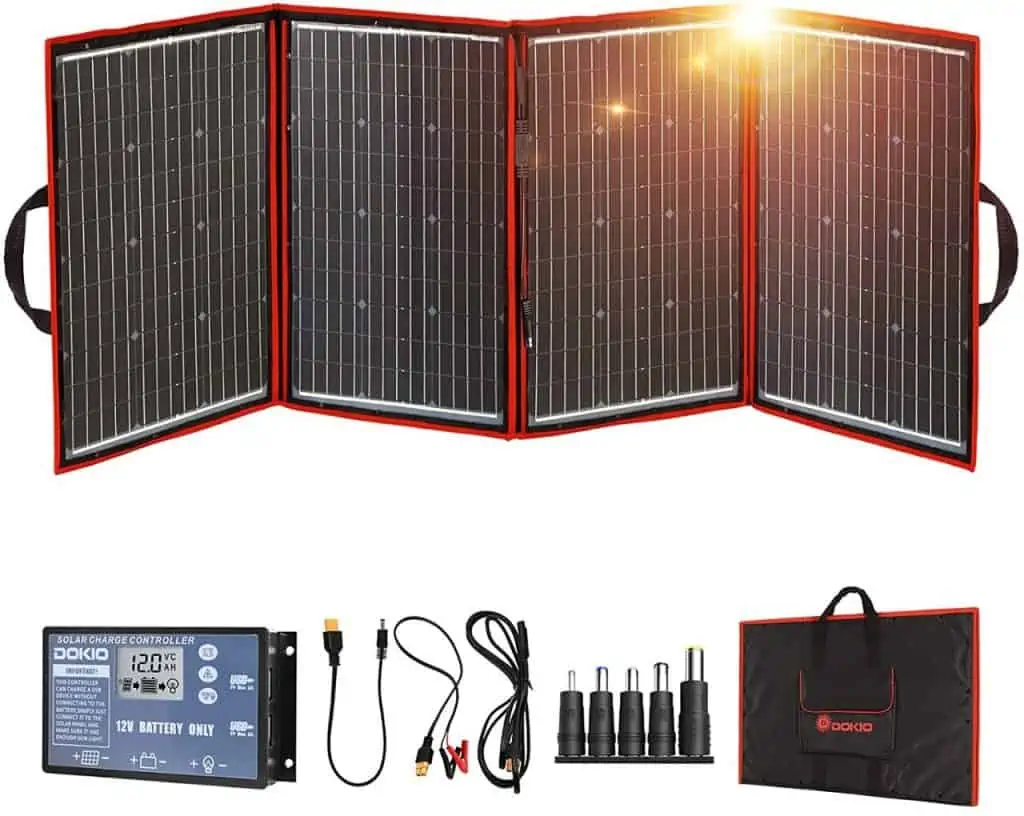 One-220W solar panel (which folds up for easy storage)
A charge supervisor
A controller for 20A
Moment you come to camp, the wire you need to rapidly connect to your batteries.
My friends who use this straightforward arrangement like how simple it is to use and how well it keeps their batteries full.
RV battery: A 100 amp hour (Ah) lead acid battery is often included with RVs (similar to a car battery).
Although lead acid batteries are an excellent and affordable alternative, you should never let their charge go below 50%.
Therefore, you will only have 50 aH of useful power from one battery.
This amount of power storage enables you to run a few lights for 20 hours or charge a smart phone 10–15 times.
If all you want to do is keep your phones charged and the lights on for a long weekend, one lead acid battery should be plenty.
Anytime you need more than that, you should think about adding a second battery to your bank, maybe one from the top manufacturer of RV batteries, Renogy.
Pro tip: You may not realize that your furnace fan uses a lot of energy.
The furnace utilizes propane to produce heat, and a fan to distribute that heat.
On a chilly night, using your heater can drain 40–50 Ah from your battery bank, depleting a single lead acid battery to nothing.
Add a second battery if you want to RV in the winter.
RV Inverter: While the aforementioned configuration may keep your batteries charged and your DC appliances operating, it cannot power your AC appliances (anything that plugs into a standard wall outlet).
You may add a simple inverter, such as this 1200 watt Pure Sine Wave Inverter, for around $200 if you need to keep your laptop charged or if you want to power up the TV to watch your team play.
Make careful you get a pure sine wave inverter despite the abundance of inexpensive choices available.
Modified sine wave inverters may harm your gadgets, therefore spending an additional $100 to safeguard your MacBook is worthwhile.
While you explore nature off the grid, you can stay powered up with this easy and affordable RV solar system.
Since all of the components are plug-and-play, no previous electrical expertise is necessary to set up this system.
For $1,000–$3,000, The Best Rv Solar System
I advise adding a few more parts to your RV solar system and thinking about some changes that will make your life simpler if you RV full-time or like taking extended trips in your RV.
This RV solar system's higher-quality parts will need less maintenance and cause fewer roadside inconveniences.
RV Solar Panel Kit: If you're looking for high-quality parts at a reasonable price, purchasing an RV solar kit is a fantastic choice.
RV solar kits also facilitate installation since all of the components are matched.
Renogy produces the finest RV solar panel kits because its solar panels are effective, long-lasting, and covered by a 5-year guarantee.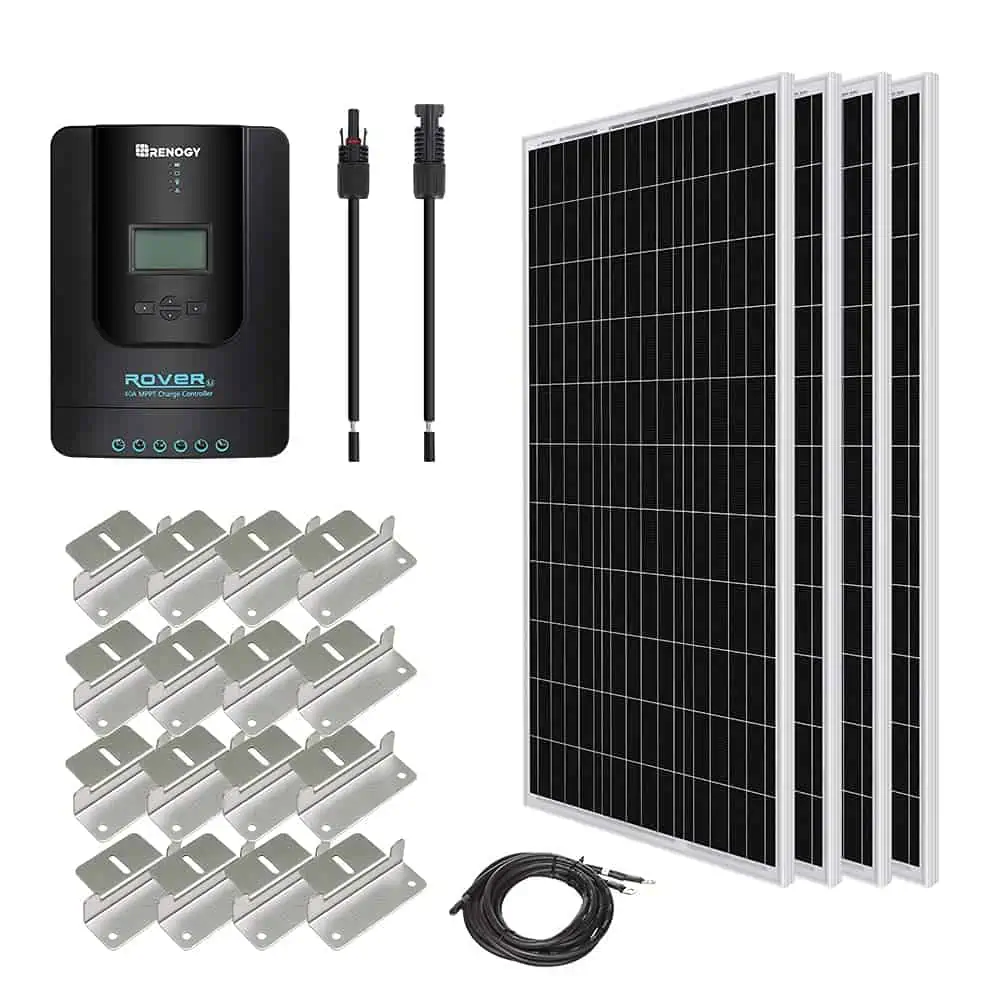 This Renogy 400 watt solar panel kit is great since it includes everything you need to get going, including four excellent 100 watt solar panels, an MPPT charge controller, and all of the cabling and mounting hardware.
If you like, you can easily add extra solar panels to these setups.
If you're unsure of how many solar panels your RV needs, you may use this solar calculator.
There are a few solar panel kits available from Renogy, but you should be sure to choose one with an MPPT charge controller.
This update will prevent you from having to purchase an additional solar panel since MPPT charge controllers are far more efficient than their PWM equivalents.
Your batteries come next after selecting your solar panels and charge controller.
RV Batteries: Renogy lead acid batteries are the most cost-effective RV batteries.
Renogy batteries are proven to withstand the many environments that RVs encounter, and for under $200 for 100Ah, they make an excellent entry-level battery.
The main drawback of any lead acid battery is that you can only utilize half of its storage capacity without the battery being harmed.
Due to this, the RV solar calculator indicates that twice as many lead acid batteries are required to provide the same amount of useful power.
Unfortunately, decent lithium batteries continue to be quite costly ($800+), but if you're still interested, we've ranked our top 5 AGM to lithium RV batteries.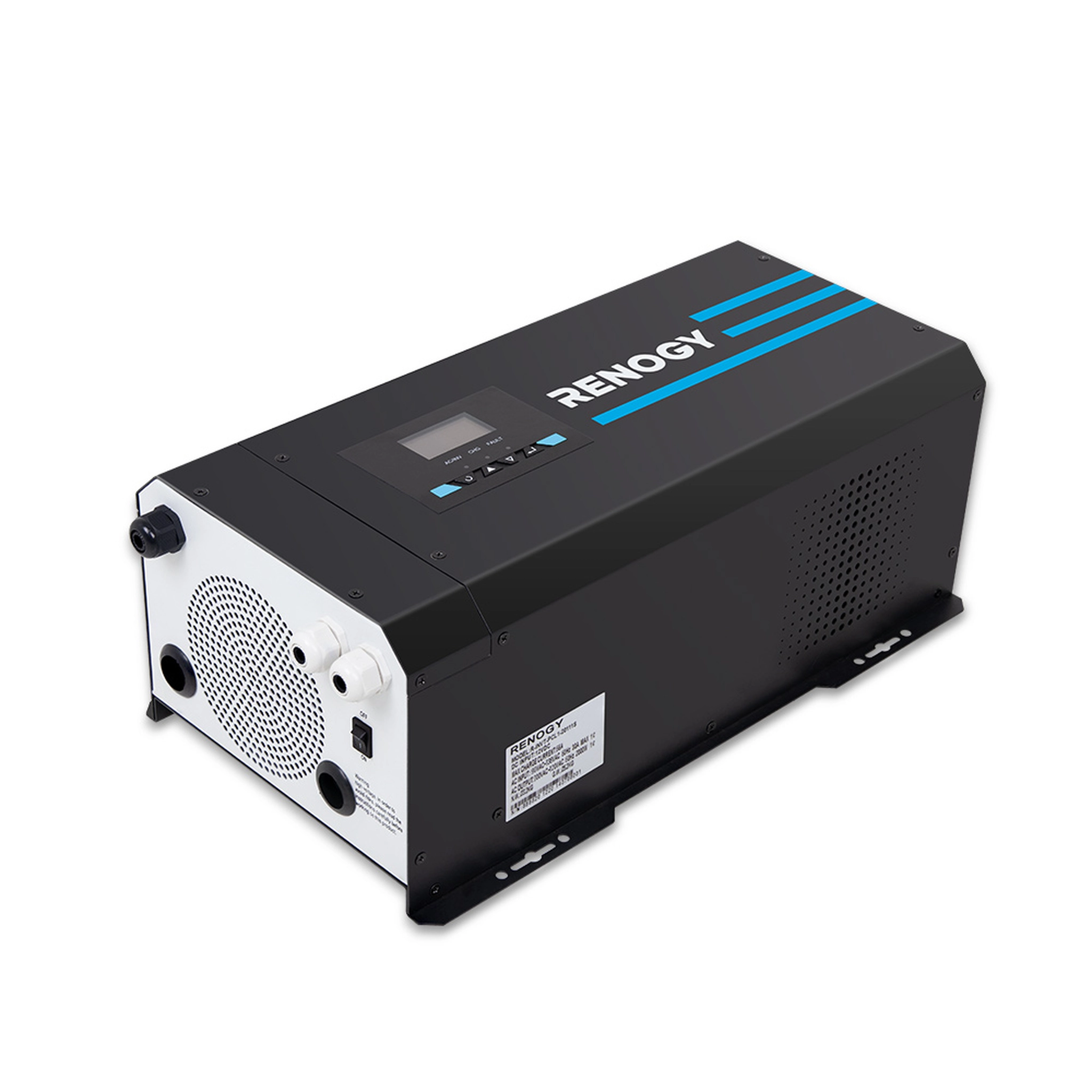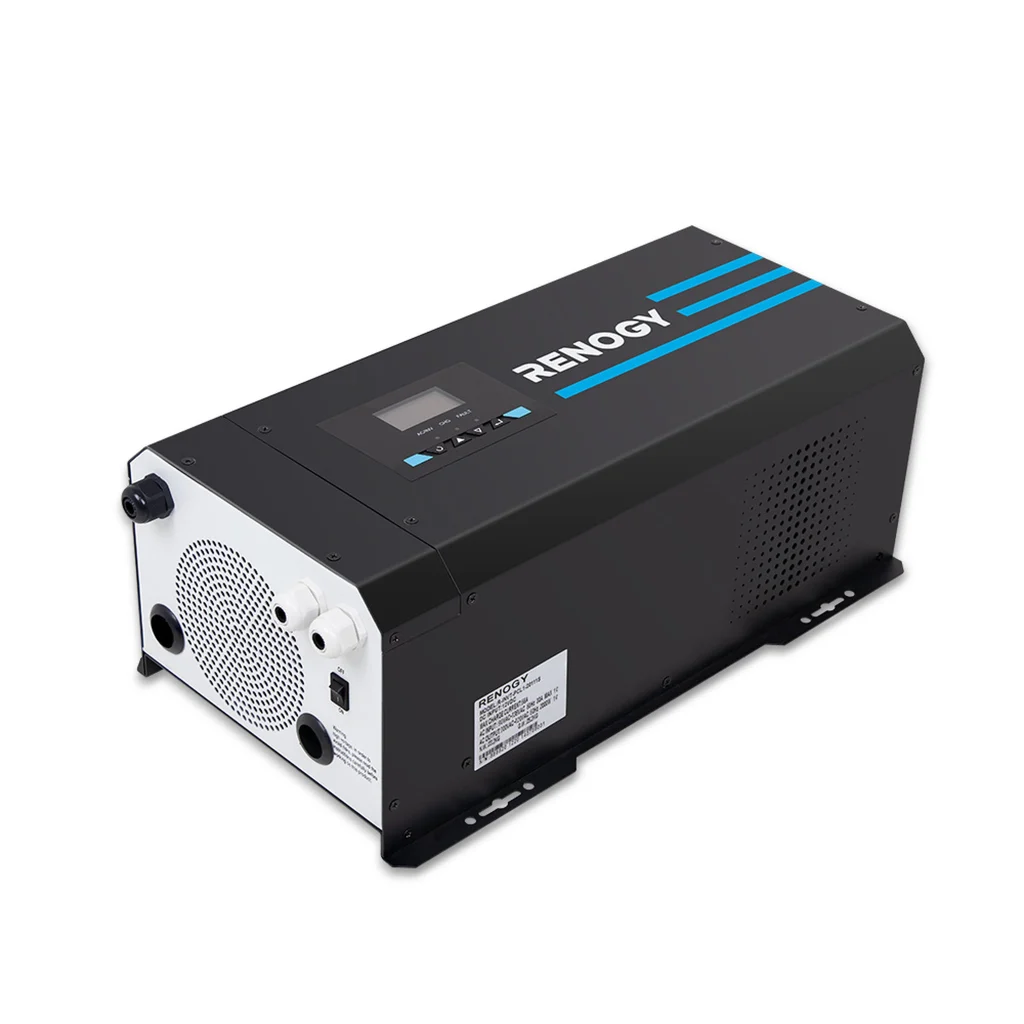 RV Inverter: To operate appliances that plug into standard outlets, you need add an inverter to your RV solar system if you want to live off the grid for a prolonged length of time.
Renogy produces an excellent 2000 watt pure sine wave inverter for less than $700, continuing the trend.
This inverter will connect directly to your RV fuse box, as opposed to the one explained in the preceding section.
I was able to complete the wiring with a little assistance from YouTube, however you may want to speak with an electrician for this stage.
RV Battery Monitor: A battery monitor is the last element of your RV solar system that will prevent some difficulties.
A battery monitor made by Renogy costs about $100 and is extremely easy to install.
The battery monitor will provide a real-time battery remaining % rather than predicting your RV battery storage using a voltage measurement.
The Best Rv Solar System Costs Over $3,000
There is no need to search farther if you want the greatest RV solar system for full-time RVing and boondocking.
There isn't a single manufacturer of the best RV solar components, so you may tailor your solar setup to have the best RV solar panels, RV batteries, and RV inverter by using the configuration below.
In order to fully turn on the bells and whistles and make monitoring and maintaining your system a snap, I'm also included a few add-ons.
I wholeheartedly endorse this approach if you have the cash to spend.
We have the most of the items listed below (not sponsored, though I'd love to), and we're thrilled with the way our system worked out.
RV Solar Panels: Renogy makes the greatest RV solar panels, regardless of your budget, particularly considering their five-year guarantee.
We adore our four 160 watt Renogy panels, which we have!
You may choose between 100W and 175W solar panels, depending on your financial situation and available rooftop space.
Flexible solar panels are an alternative if your RV, like an Airstream, has a curved surface since they are lighter and, most crucially, don't need you to make holes in your roof, but they are also much more costly and less reliable.
For the rigid solar panels, don't forget the mounting brackets.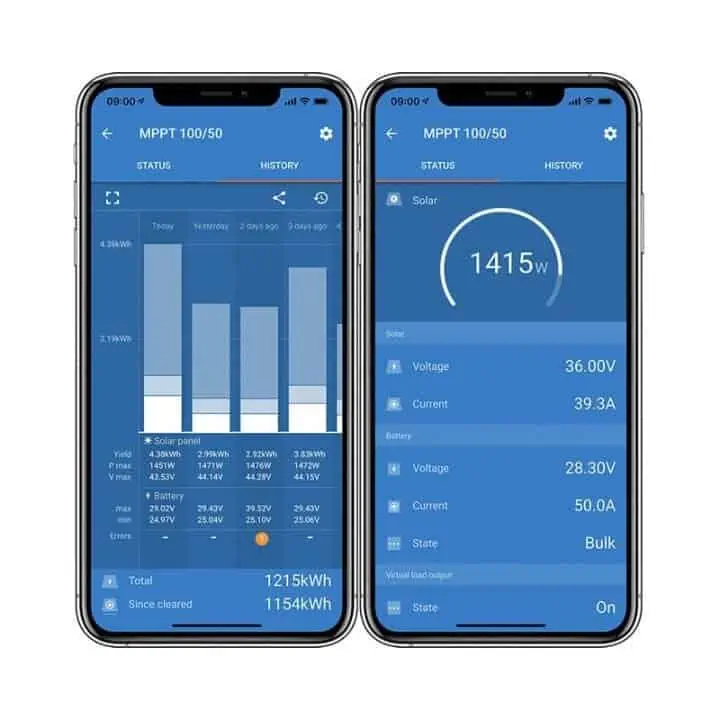 MPPT Charge Controller: Our RV solar system utilizes a Victron SmartSolar Charge Controller rather than the Renogy charge controller that is included with the RV solar panel kits since Victron offers the finest RV solar accessories.
Recall that a solar charger collects energy from your solar panels and stores it as useful energy in your batteries.
In addition to being the most effective on the market, the Victron charge controller goes above and beyond by enabling you to view historical and real-time input/output data from your battery and solar panels.
The app also allows you to change the solar charger's settings.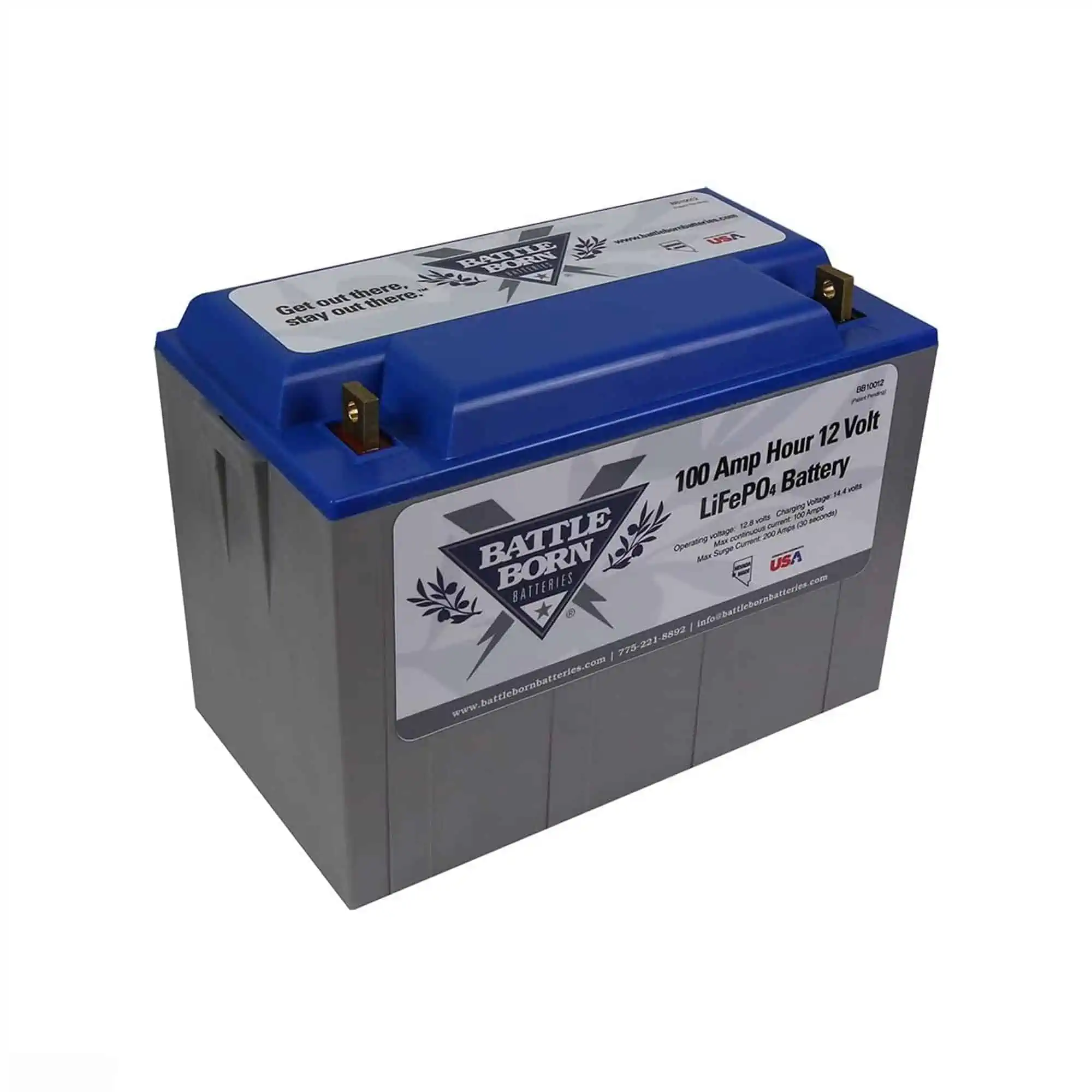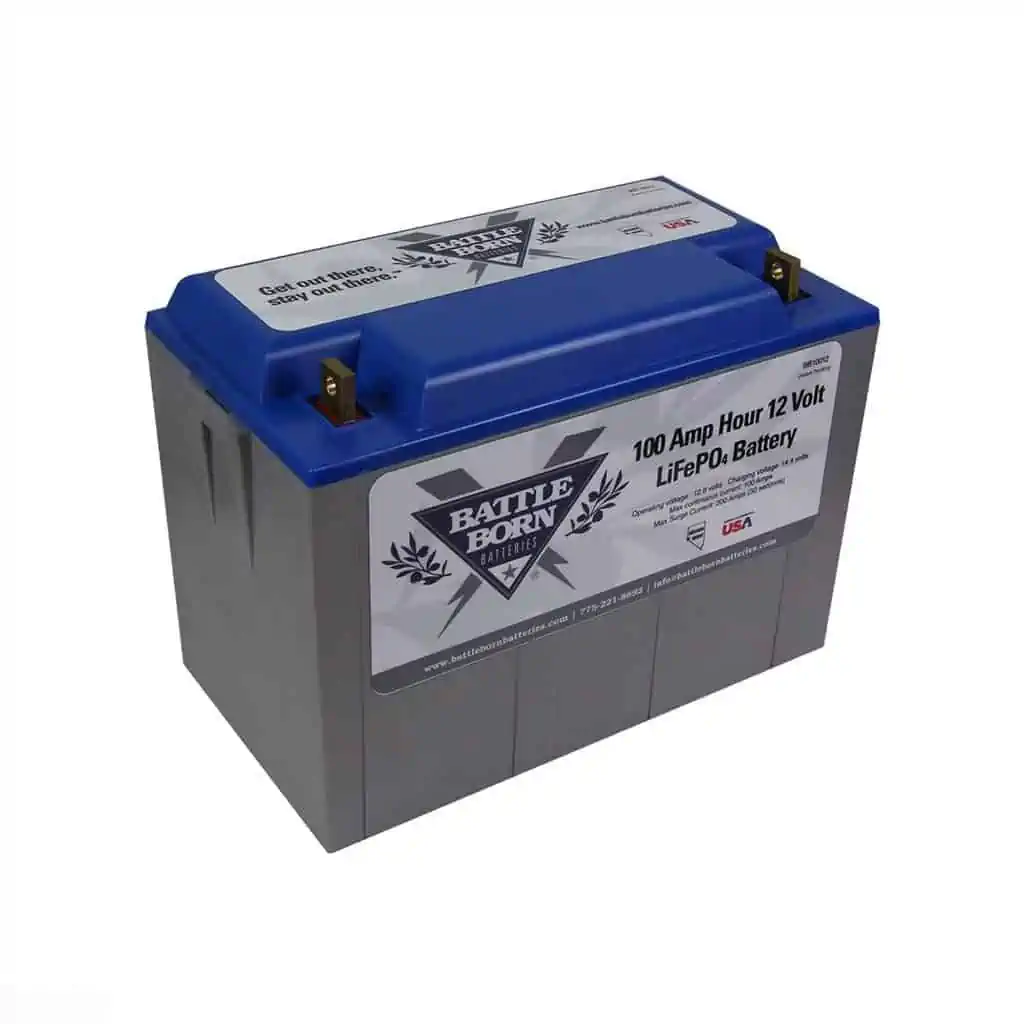 RV Solar Batteries: BattleBorn lithium batteries are the finest RV batteries for boondocking.
Although a few other companies are entering the lithium RV battery market, BattleBorn remains the industry standard.
Battle Born Batteries is able to maintain its position at the top because to the industry-leading 10-year guarantee, quality control testing, and battery management system.
Although the $949 retail price seems excessive, these batteries have a life cycle rating of 3000-5000 with no maintenance needed.
With lithium batteries, you may utilize all of the stated storage capacity without harming them, unlike with AGM batteries.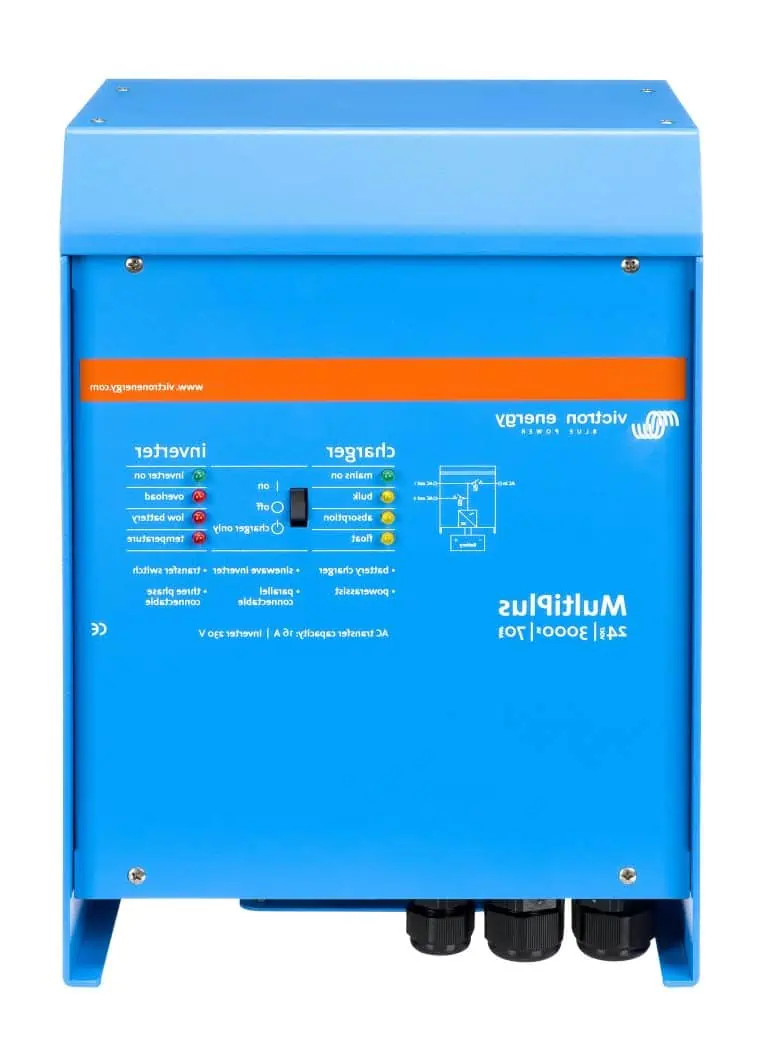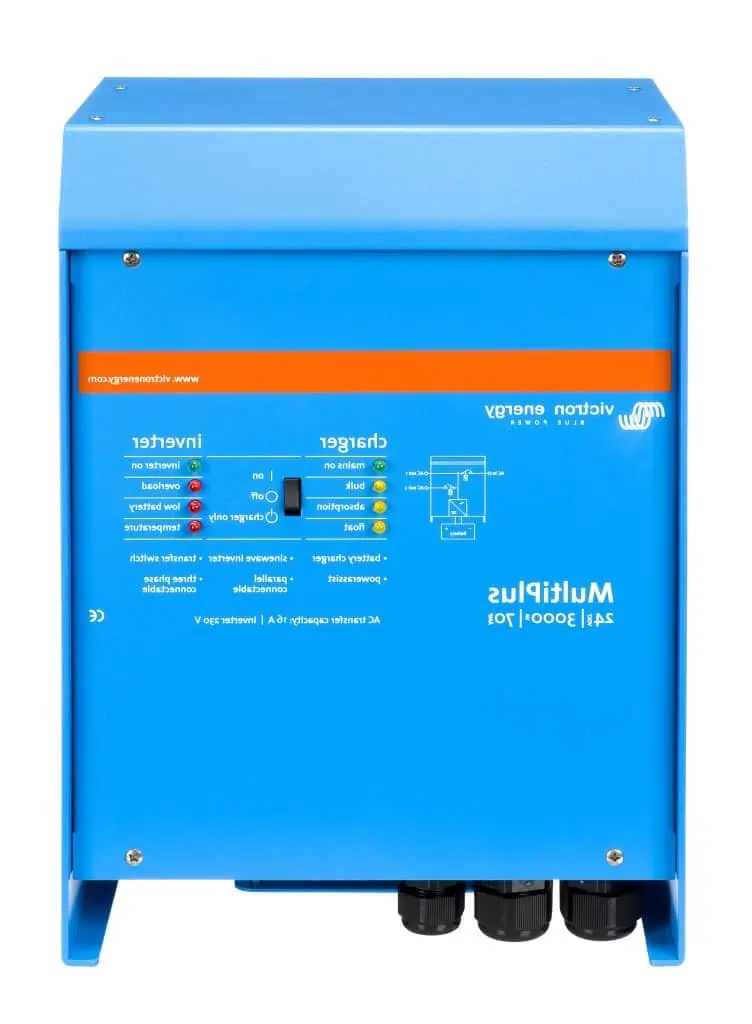 RV inverter: The Victron Multiplus 12V-3000 watt inverter is our choice for the finest RV inverter presently available at a good price.
Victron also produces a 5000 watt inverter, but for the extra $1,300, you don't get much more capability.
The ability to operate two big appliances simultaneously is the 5000 watt inverter's key advantage.
No matter which model you choose, Victron inverters include excellent boondocker features including adaptive charging technology (to optimize the charge entering your battery) and power assist (to give your generator or shore power a boost when under a high power load).
Your inverter would benefit greatly from the excellent $85 Victron smart dongle.
The dongle is simple to connect to your inverter and enables you to control your inverter's settings and switch it off when not in use using your phone.
Battery Monitor: Now that you have the greatest inverter, batteries, and solar panels for RVs, you'll want to be able to simply keep an eye on how well everything is functioning together.
The Victron SmartShunt battery monitor is the finest tool for keeping an eye on your RV solar system.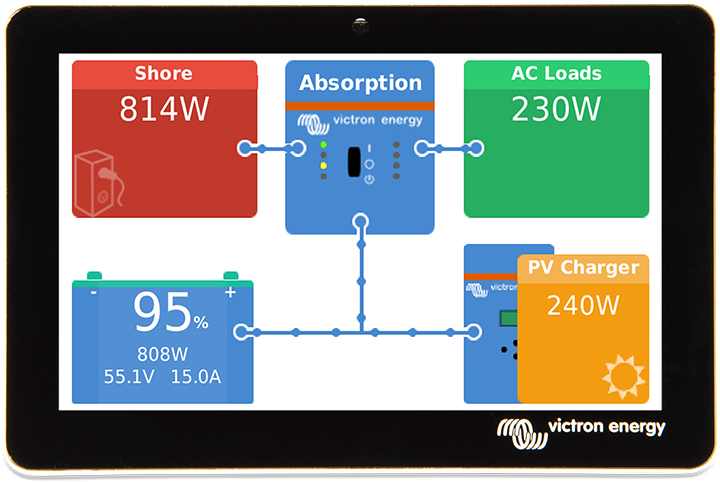 The battery monitor links to your phone via Bluetooth, just as the other Victron parts do.
This enables you to see real-time information on the power entering and leaving your batteries as well as the status of charge of the battery bank.
Victron touch screen monitor for wall installation is an option if you want to go all out.
In our opinion, having the phone app suffices.
Automated Transfer Switch: If your RV already has a 50 amp electrical system, you may want to think about installing an automatic transfer switch.
If you are hooked into shore power, an automated transfer switch detects it and disconnects you from the batteries if they are not required.
The transfer switch will provide any additional battery power required to supplement the shore power if your shore power is just 30 amp and you wish to operate your air conditioner.
Our Furrion transfer switch is great, and it was simple to set up.
A reputable name in RV electronics is Furrion.
Their goods are designed to resist the vibration and varied weather conditions that come with living in an RV.
You should have a general grasp of how RV solar works, how much solar electricity you will need, and which components you should purchase for your RV solar system to best meet your budget after reading the first two sections of our RV solar series.
The necessity of choosing how to connect your solar panels and how to install RV solar panels will be covered next (series vs parallel).
If you have any particular product inquiries or would need our opinion on alternative RV solar installations you are considering, please let me know in the comments section below.