A Yamaha generator is an excellent item to have on hand if you want to do some off-grid camping in your RV.
Yamaha generators are not only convenient to use while you're off the grid, but they're also silent.
Today, we'll look at whether a Yamaha generator is a suitable fit for your RV travels.
Let's get started!
Yamaha Generators Information
Since 1955, Yamaha has been producing high-quality motors.
They've taken their knowledge and combined it with a powerful motor in their generators.
A Yamaha generator is an excellent option for powering your RV's air conditioner and TV, as well as charging your batteries.
Yamaha has a large selection of inverter generators.
You'll be able to locate one that meets your demands with selections ranging from 2,000 to 6,300 watts.
With one of these generators, you'll be able to camp in even the most distant regions while still being able to power your equipment.
You don't have to forego some of your favorite amenities when you go rustic camping.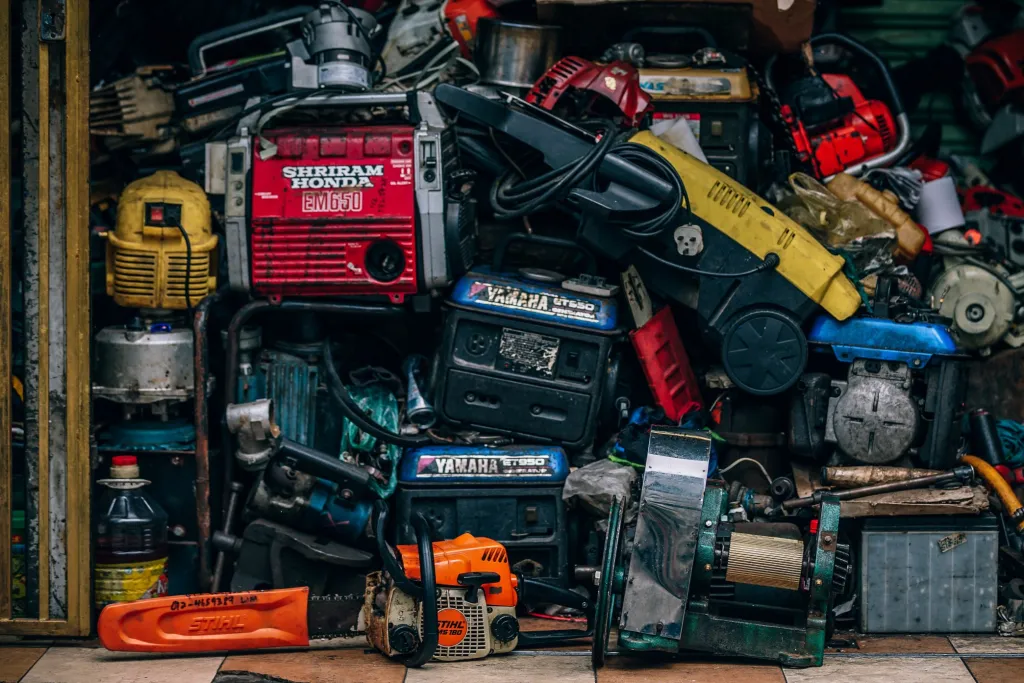 How to Select the Most Appropriate Yamaha Generator for Your RV
There are several options available.
When choosing the finest Yamaha generator for your RV, there are a few factors to bear in mind.
Let's take a look at what we've got.
#1. Physical Dimensions
Physically, a generator that produces more watts will be bigger than one that produces less watts.
Although the EF6300ISDE produces 6,300 watts, it weighs in at a hefty 200 pounds.
The EF2000iSv2, on the other hand, delivers 2,000 beginning watts and weighs just 44.1 pounds.
You'll need a location to keep your generator, as well as the ability to transport it in and out of a vehicle.
If you choose a big generator, you may need an additional pair of hands to help with safe loading and unloading.
Not only would a bigger generator be heavier, but it will also take up more room.
Before you buy a generator, be sure you have enough space to store it.
Although the large generator provides a lot of electricity, it also takes up a lot of storage space.
#2. Power Requirements for RVs
Knowing what you want to do with your RV can help you figure out how much electricity you'll need.
Check out the EF3000iSEB (3,000 watts), EF4500iSE (4,500 watts), or EF6300iSDE if you want to operate an air conditioner and heavy-use gadgets (6,300 watts).
These versions will let you to operate your RV completely off the grid.
Regardless of the generator you use, keep in mind which electronics you're operating at the same time.
Generators are limited in their ability to create endless quantities of electricity at once.
The generator will be overloaded if you use numerous high-power things in your RV at the same time.
The more power you demand, the more gasoline you will use.
Pro Tip: Using your portable generator to stay cool? Read on to learn whether a portable generator can power my RV's air conditioner.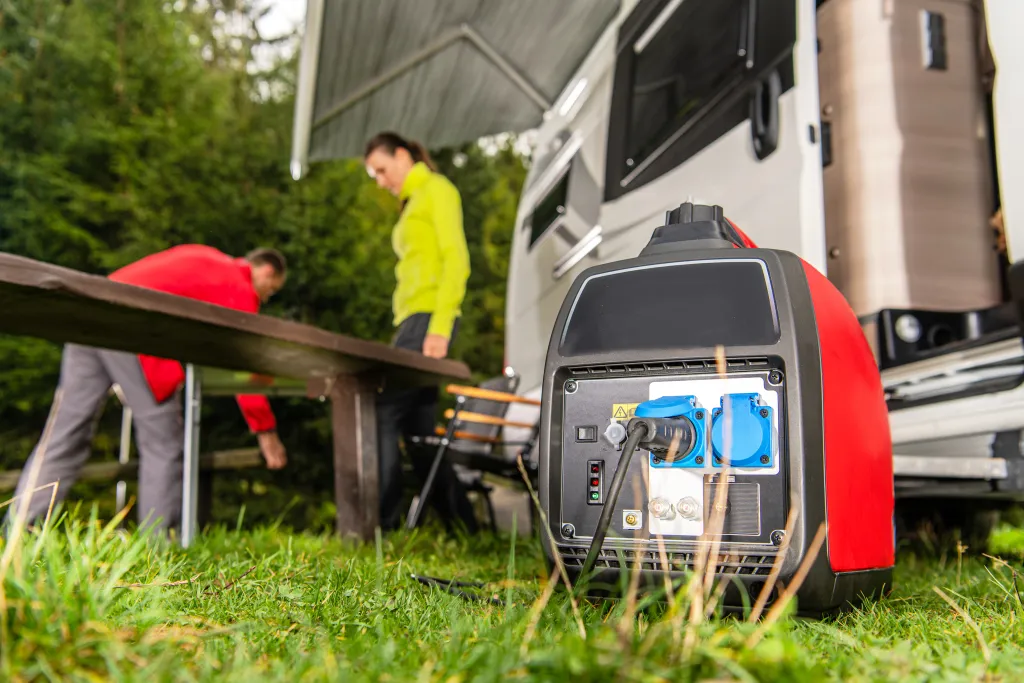 #3. Type of Fuel
All of Yamaha's RV generators run on gas.
You can generally locate a gas station to fill up a gas can for your generator rather easy.
This is useful, particularly if you're running low on gas and need to fill up quickly.
#4. Levels of Noise
You don't want to be "that camper" that turns on their noisy generator and causes a ruckus.
Yamaha has numerous "open frame" generator variants, however they are quite noisy and hence unsuitable for RVing.
Their inverter generators are very quiet, ranging from 51.5 dBA to 64 dBA.
The generator will get louder as you generate more electricity.
Yamaha generators are so quiet that you can have a conversation while standing next to one.
You may not even know it's running depending on the load you're putting on it.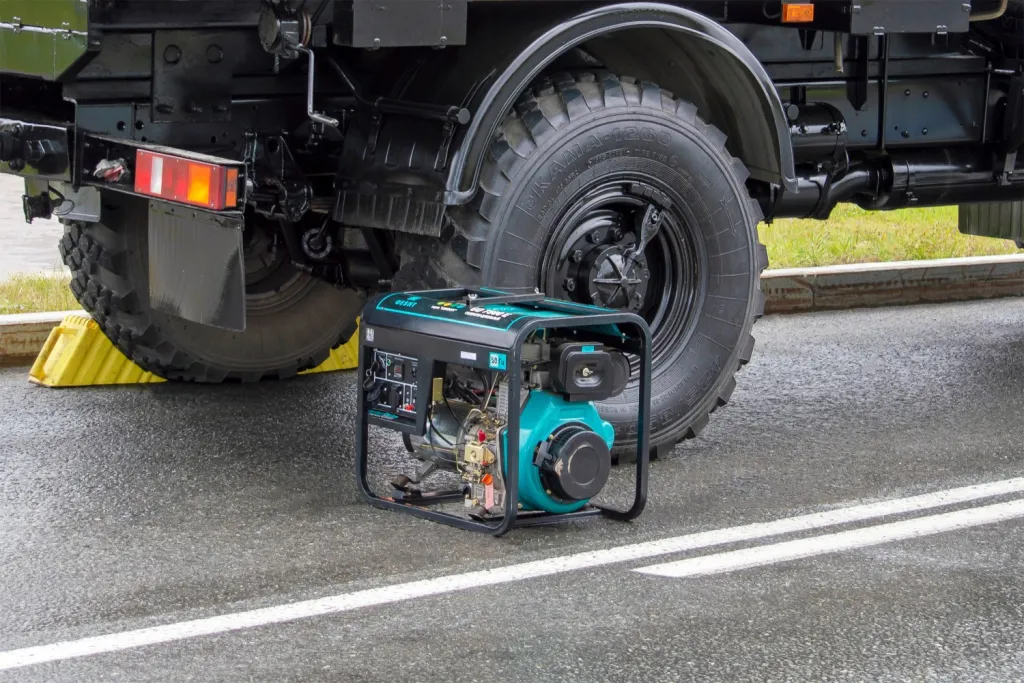 Is It True That Yamaha Generators Are Objectively 'Good'?
Yes, Yamaha generators are well-known for their superior performance.
You'll have a hard time finding a generator as excellent as those given by Yamaha for the price.
Pro Tip: Whether you're not sure if a Yamaha generator is perfect for you, check out this article.
Compare and contrast which camping generators are good, better, and best.
Is There a Downside to Buying a Yamaha Generator?
Yamaha generators, like many other generators, need regular maintenance.
You'll need to keep track of how long you run your generator and replace the oil as needed.
Your generator might fail you exactly when you need it if you don't keep up with maintenance.
Your Yamaha generator may endure for decades with proper care and maintenance.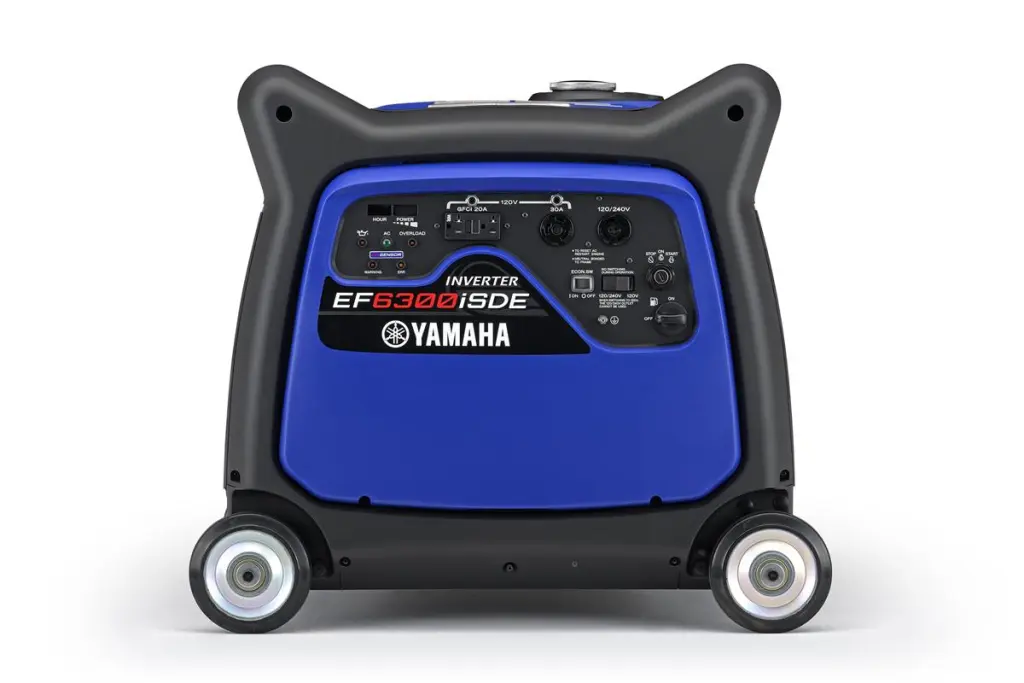 When It Comes To Yamaha Generators, How Long Do They Last?
The more you maintain your generator on a regular basis, the longer it will survive.
These generators have a long life expectancy of 2,000 to 3,000 hours.
When properly maintained, your generator may last 10-20 years.
Yamaha also backs up its high-quality generators with a three-year guarantee against material and workmanship faults.
So, even if it does have a flaw, Yamaha is likely to be able to assist you.
Is a Yamaha Generator Right for Your RV?
For your RV, a Yamaha generator is a terrific alternative to consider.
They not only generate a huge amount of electricity, but they also come with a fantastic guarantee.
This might provide you with piece of mind, knowing that your investment is safe.
A decent generator can handle any task, whether it's making a cup of coffee or keeping your batteries charged.
Yamahas may improve your off-grid camping experience by allowing you to enjoy some of the same conveniences you have at home.
Have you thought of getting a Yamaha generator for your RV?
Yamaha RV Generator Videos Suggestions From Youtube