As with all wonderful things, summer must come to an end.
Even though the hottest time of the year is almost over, there's no need to stop utilizing your RV all year long, regardless of the conditions outside.
Naturally, you'll need to take some measures if you reside in or want to go to a freezing place with your RV in order to prevent your limbs from breaking off like excessive icicles.
If you don't already have one, the most important of these steps is to get a heating device.
Furnace heating is the most effective technique to warm an RV.
Most recreational vehicles include furnaces as standard equipment, however others don't.
This article seeks to provide some insight into one of the most popular types on the market—the Atwood RV furnaces—if you are in the market for an RV furnace, whether it be because your RV didn't come with one or because you need to replace the existing one.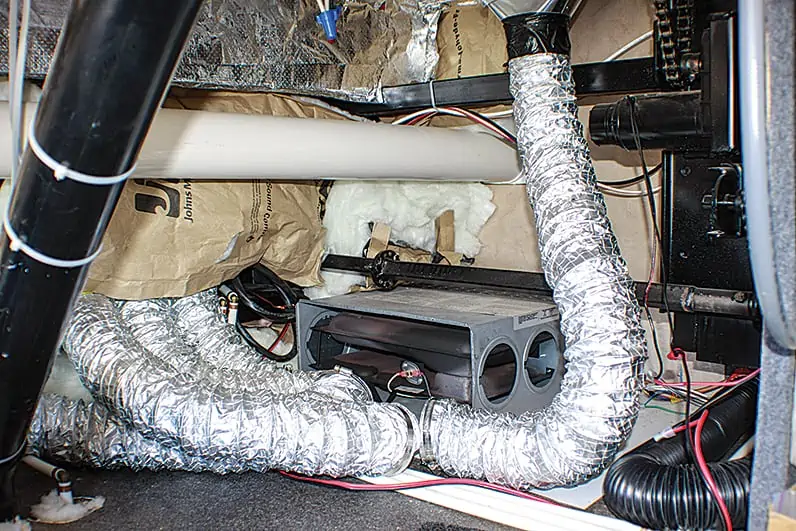 Installation
Make sure the furnace, whether it's an Atwood RV furnace or any other heater for that matter, can fit inside your car before you buy it.
If you're replacing an outdated model, all you need to do is measure the opening and decide which model will fit in it.
In contrast, if this is your first RV heater, you must determine where the appliance will fit.
BTU is yet another important factor to take into account when buying and installing your newest RV heater (British Thermal Units).
To find out how many BTUs a model delivers, always read the specifications.
In essence, a larger BTU indicates that the unit has more power and can heat an RV faster.
Naturally, this also implies that it will use gasoline and power more rapidly.
You must determine the amount of heating power you'll need and the amount of fuel economy you're prepared to forgo.
Models
Before making a purchase, you'll need to go through the possibilities since Atwood provides a variety of distinctive RV furnace types.
Let's examine the most well-known ones now available.
One of the first items in your search will be the Hydro Flame RV Furnace.
This type is small and lightweight, weighing just 23 pounds and measuring only 11-3/8″ high, 8-3/8″ wide, and 20-1/2″ deep.
It fits neatly into cupboards with a depth of anywhere between 20-1/2″ and 24″ and is perfect for compact automobiles.
The redesigned blower assembly, which boosts air supply by 60%, electronic ignition, and an adjustable arrangement that allows discharge to flow via any combination of the front duct and two side ducts are just a few of the advantages of the unit, according to the American RV Company.
There are numerous variations of the device, each of which uses 12,000, 16,000, or 18,000 BTU.
On average, the moderate 12,000 BTU model costs little around $500.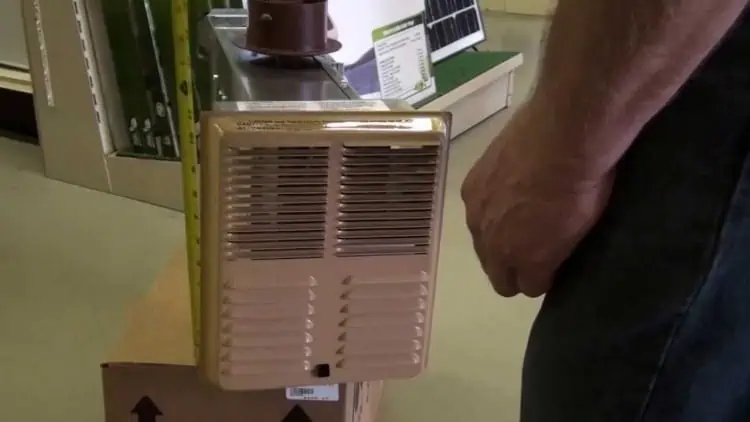 Get-Away RV Centre
The two Excalibur Models are the next.
The Excalibur 8500 IV, the initial model, is the most current.
Similar in appearance to its elder sister, but with fewer flaws and a less noisy design while in operation.
With a cut-out dimension of 7-1/2′′ H x 19-1/2′′ W, this low-profile, compact model may be mounted either horizontally or vertically to make the most of available space.
It now retails for around $468 and has several BTU settings depending on the exact unit (20,000 and 16,000).
The previous version, known as the Excalibur 8900 III, consumes a lot more energy (35,000 or 40,000 BTU).
Despite the III's somewhat higher profile at 9-1/8′′ and usual preference for industrial applications, their distinctive shapes are identical.
However, if an RV owner wants additional electricity, they may purchase one online for $700.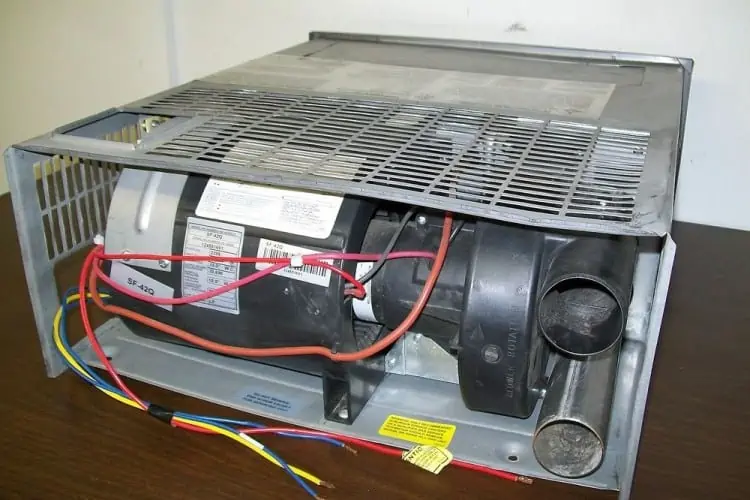 eBay/AllSeasonFunInc10
You should also take into account any additional Atwood RV furnace components you may want while making this purchase.
For instance, many versions don't have a thermostat to regulate the settings.
Atwood thermostats range from the affordable but functional basic units that typically sell for less than $20 to the digital ones that cost around $120 but have a better design and more air circulation capabilities.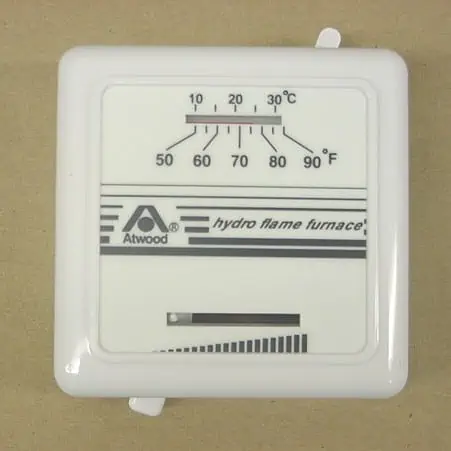 RV Parts Store
There are a ton of information online that may assist you in identifying and, hopefully, resolving any issues you may be having with your Atwood RV furnace should anything go wrong.
The Atwood website will be your next best option if for whatever reason you are unable to figure it out on your own.
Customers may use their contact form to ask questions that aren't covered in their FAQ.
Try their service center locator to identify a store or repair facility close to your zip code that can take a look and tell you what's wrong if that doesn't work—some individuals have reported problems with Atwood's customer care procedure.
This article should provide you all the knowledge you want to successfully choose the ideal Atwood RV furnace.
Before making any hasty purchases you could regret, make sure to review the specifications and get all the information regarding Atwood's units and those of their rivals, such as Suburban or Camco.