Taking a trip across the globe in your RV may take you to some very amazing destinations.
However, such wonderful locales might be accompanied by chilly weather, particularly during the winter months! To keep your rig toasty, you'll need the greatest space heater available.
Perhaps your RV's pre-installed gas heater isn't working properly.
Replace it with an electric model if possible.
You could find yourself in need of a new electric heater for any reason.
Fortunately, I've made things simple for you.
This thorough list has been put together to help you select the finest electric heater for RV usage.
What to Look for in an RV Electric Heater
When looking for the finest RV heater, make sure to keep these three crucial aspects in mind.
#1. Keep An Eye Out For Safety Features.
When researching the finest electric heater for an RV, one factor to consider is the model's safety features.
It is critical to choose a heater with safety measures when utilizing high heat to warm tiny places.
#2. Calculate Your Square Footage
Another important factor to consider is how many square feet the heater will heat.
It's pointless to purchase a heater that isn't powerful enough to keep your setup warm.
#3. You'll Need a Remote
You can also think about getting an electric heater with a remote control.
The last thing you'll want to do when it's freezing outdoors is get out of your warm bed.
You can keep toasty while altering the temperature of your RV with a remote control.
Electric Heaters for RVs: Which Are the Best? (5 Great Options)
I've limited down my selections after looking at a lot of various electric heaters.
Here are my top five recommendations!
#1. Lasko Ceramic Tower Heater
Capacity: 5,000 BTU for up to 300 square feet
Dimensions: 7 x 7.4 x 23 Inches
Weight: 7.4 Pounds
Because of its features and unusual design, this Lasko electric heater is at the top of my list for the best electric heater for RV.
It's a touch of luxury without the hefty price tag!
There isn't much space in most RVs.
This heater's small size allows it to be stored and placed almost anyplace in your home.
It also has a multi-function remote control that enables you to adjust the settings without having to go over to the device.
On frigid mornings, you may control the temperature of your RV room without getting out of bed!
The heater makes little noise, yet its strong heat output rapidly warms tiny rooms.
The oscillating fan function in your RV area will properly spread the heat.
Finally, this model is self-regulating and constructed of long-lasting materials that help it avoid overheating.
If you forget to turn it off, it features an auto-off function.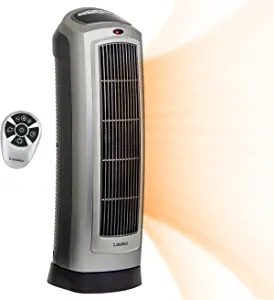 #2. Lasko 754200 Ceramic Heater
Capacity: 5,118 BTU for up to 300 square feet
Voltage: 110 Volts
Dimensions: 6 x 3.7 x 9.2 Inches
Weight: 3.7 Pounds
The size of this selection for the finest electric heater for RV usage is small, but not in terms of functionality.
You'll be able to choose a pleasant temperature setting for your RV thanks to the adjustable thermostat's 11 various temperature settings.
It also has three silent modes, including strong heat, moderate heat, and only the fan.
When you combine this with the adjustable thermometer, you'll have your RV heated in no time.
The device is tiny and portable, with a handy carry handle.
This makes it simple to move about and store your RV while not in use.
This model, unfortunately, does not have a remote control.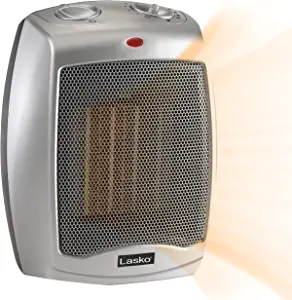 #3. Handy Heater Wall Heater
Capacity: Heats up to 249 square feet
Dimensions: 6 x 3.7 x 9.2 Inches
Weight: 3.7 Pounds
Is there a lot of floor space in your rig? The majority of RVs do! With this handy wall heater, you won't have to worry about limited floor space!
The heater plugs directly into your wall outlet, making it a space-saving and convenient design.
You don't have to worry about accidentally burning yourself because the unit stays cool to the touch.
It also includes a 12-hour timer and a digital temperature display.
You can put it in place and forget about it!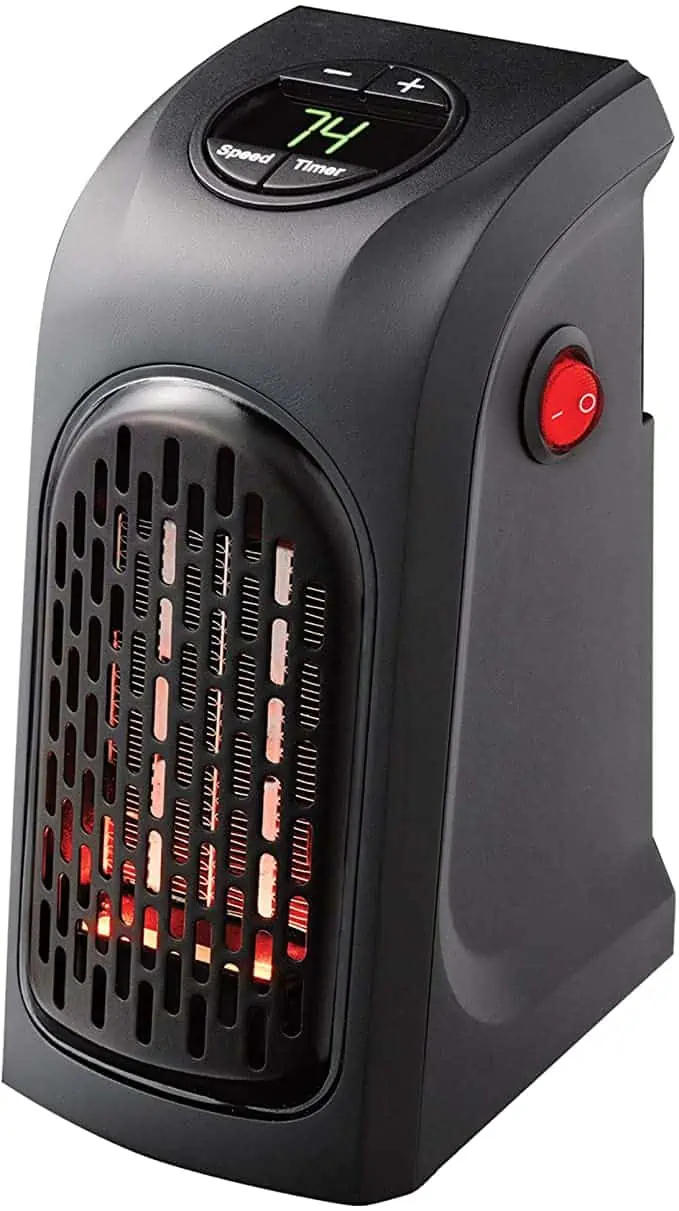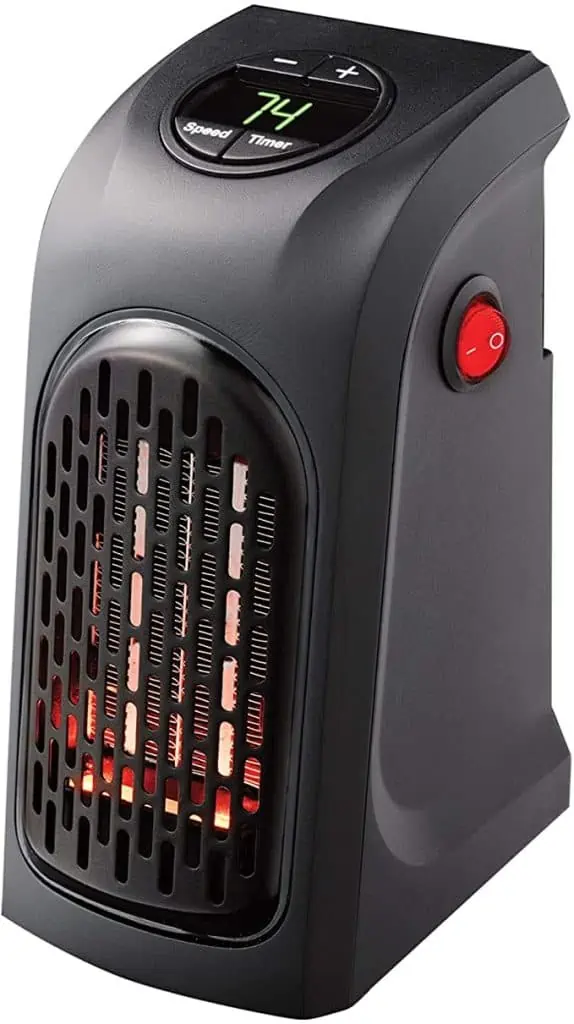 #4. Amazon Basics 1500W
Dimensions: 7.52 x 6.34 x 10.04 Inches
Weight: 3.5 Pounds
This straightforward oscillating fan offers three heat output options: high heat, low heat, and fan only.
It has a tip-over switch that automatically turns off when it is tipped over for safety.
It also has an auto shut-off feature, so you can set it and forget it.
This portable heater's carrying handle makes it simple to transport from one location to another.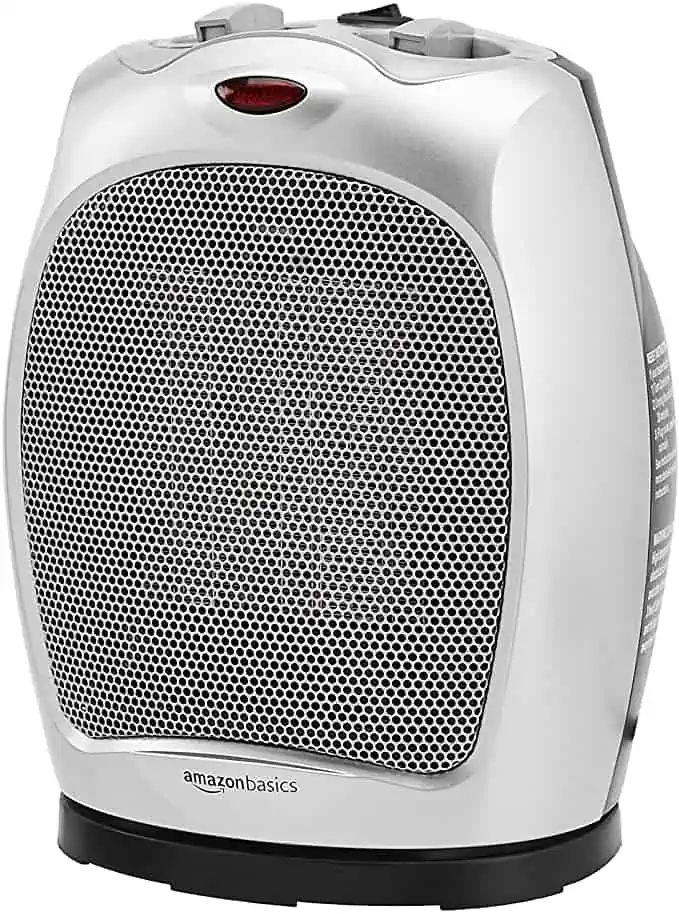 #5. 800W Electric Portable Heater
Dimensions: 7.09 x 7.09 x 5.91 in
Weight: 2.80 Pounds
This space heater heats up in under 2 seconds! You also get a fan-only mode in addition to the low, medium, and high levels.
The overheating reminder function of the thermostat system may guarantee that the heaters do not overheat even if they are kept on for a long period as a safety feature.
This one also has a fashionable handle.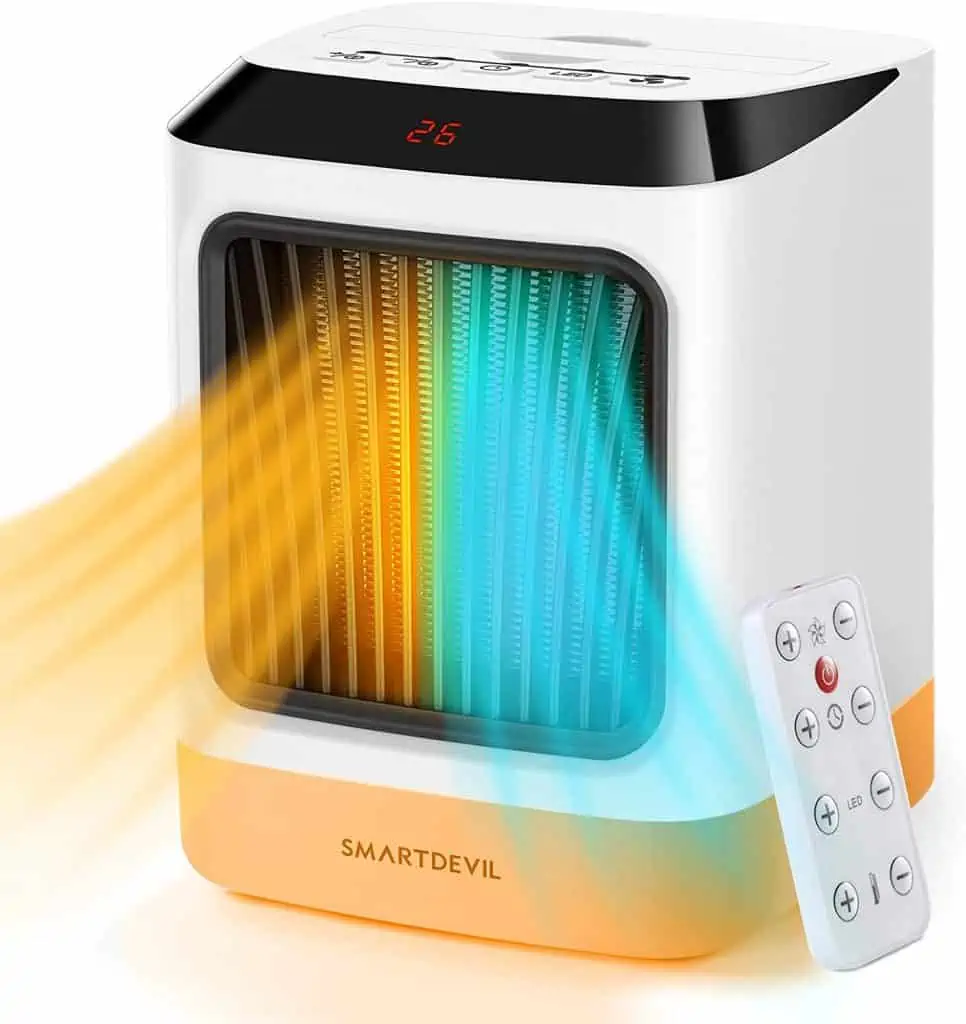 Bonus: The Best Boondocking GAS Heater
Mr. Heater F232000 MH9XBX Buddy Heater
Capacity: 4,000 – 9,000 BTU for up to 225 square feet
Dimensions: 7.7 x 13.4 x 15 Inches
Weight: 3.5 Pounds
Mr. Heater, the manufacturer of this type, is a household brand in the RV heater industry.
The portable device has a low noise level, is well-designed, and is constructed of high-quality materials.
It's at the top of my list since it's the greatest heater for RV camping.
I like going boondocking.
If you do, you could find yourself in situations where a gas heater would be useful.
Because of its superb safety features, I declare it the finest boondocking heater.
If you're camping "off the grid," you're likely to be alone if anything goes wrong.
You should look for a heater with as many safety measures as feasible.
In the event that the heater tips over, this Mr.
Heater model has an automatic shut-off mechanism.
The heater also has an oxygen level sensor.
If the oxygen level goes below a particular threshold, it will turn off.
The propane tank or canister is easily connected to the heater.
Keep in mind that utilizing it overnight will need more propane.
It will use roughly one pound of propane every five hours on the lowest setting.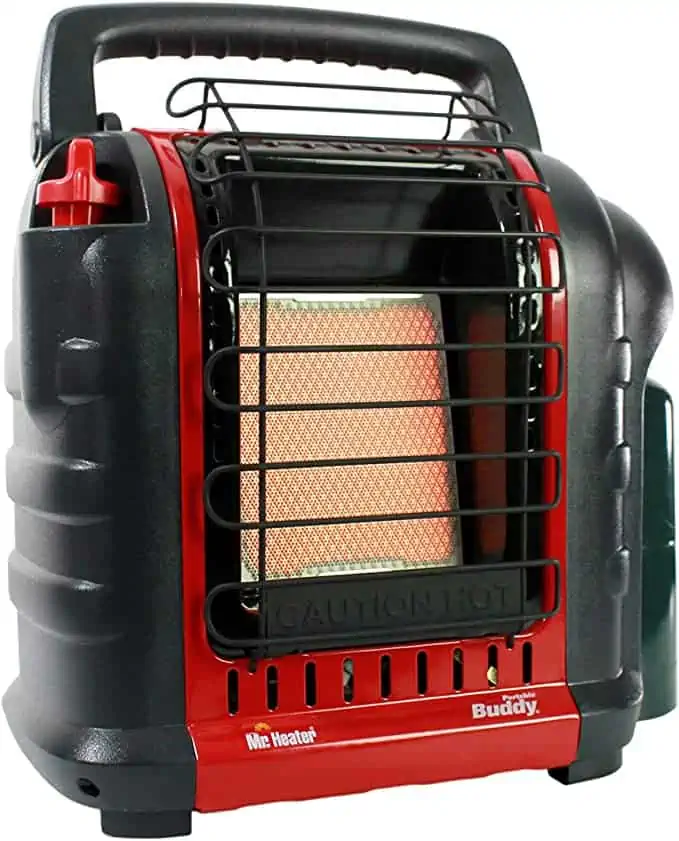 Best Electric RV Heaters: Your Vote
What sort of heater do you use when the temperature drops?
Is a little space heater sufficient, or do you need a more powerful heater?
Please inform us in the comments section so that we can all benefit from your suggestions!
Best Electric Heater For RV Videos Suggestions From Youtube