One of the nicest things about RV camping is that you can bring along and cook anything you want, whenever you want.
However, keeping your food cold and suitable for consumption is a crucial component of that equation, just as at home.
A nice fridge is necessary.
While there could be a few exceptions, it's generally not possible to install a domestic refrigerator in an RV.
A refrigerator designed for RVs is required.
While the refrigerator in your house utilizes a compressor, the refrigerator in an RV employs absorption cooling.
It makes use of water, hydrogen gas, ammonia, and heat.
Most contemporary refrigerators will automatically transition to utilizing LP gas to operate so you don't have to remember to flick the switch and your fridge remains cold.
The heat is provided by electricity from shore power or a generator.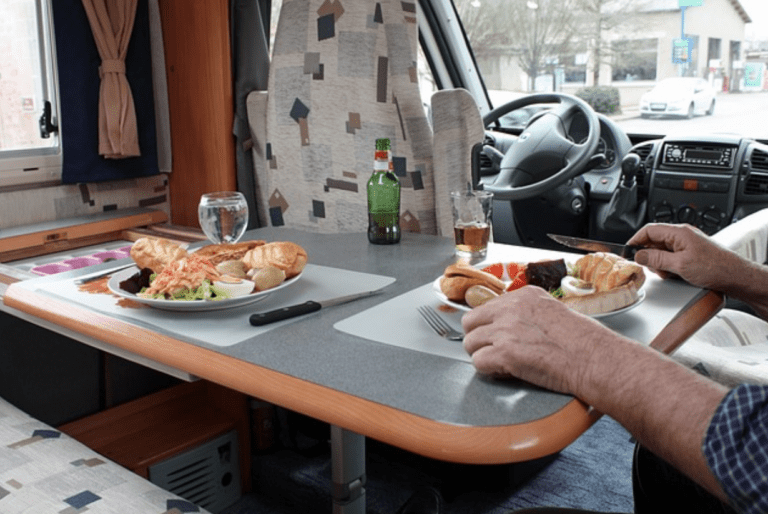 The Things To Think About While Purchasing A Dometic RV Refrigerator
When buying a fridge, there are a few things you should keep in mind.
You must first determine how much space you have.
To determine the ideal size for your fridge, carefully measure the space where it will go.
You should also think about how you want to use it.
A big family that enjoys cooking for itself would have quite different demands than a small group of people who like dining out often.
You may get an RV fridge from one of two primary manufacturers: Norcold or Dometic.
Both are comparable, and you can get a high-quality fridge from either supplier, according to the majority of RV forums.
You'll be in excellent hands if you buy a Dometic RV refrigerator that's on sale or choose the Norcold RV refrigerator.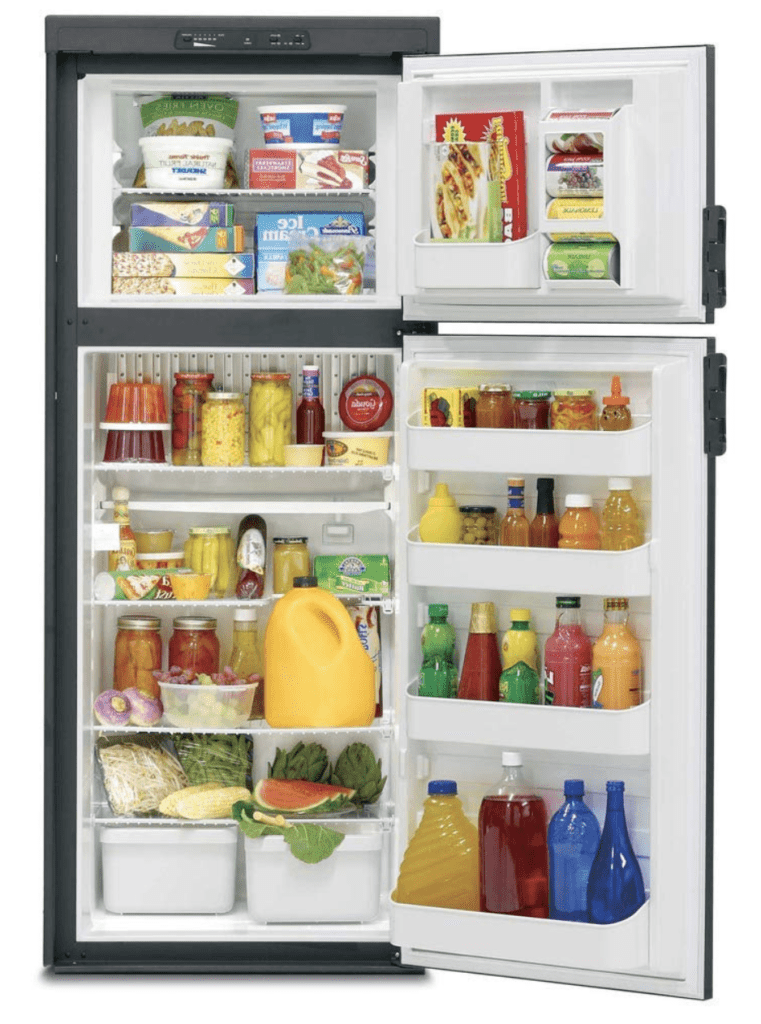 Where To Buy Dometic Refrigerators For RVs
Of course, you may speak with your RV dealer and get a refrigerator in this manner.
Additionally, you may buy them from the manufacturer directly via their website.
Even Amazon and other internet merchants sell Dometic RV refrigerators.
Finally, you may search online for a pre-owned Dometic RV refrigerator or seek guidance in forums for RVs.
Reputable Dometic RV Refrigerators
Here are several Dometic RV refrigerators that have received positive evaluations if you're shopping for one.
Reviewers of the Dometic RV Refrigerator 9 Series like how small the refrigerators are while yet having enough of storage capacity. Additionally, they work silently.
A tiny, compact 3-way refrigerator with a dependable, silent chilling system, a robust frame, and movable shelves, the Dometic RM2193 receives great honors.
For its sturdy steel frame structure, user-friendly electric controls, and securely closing doors to keep your food safe while you're on the road, Dometic DM2652RB Americana 2-way Double Door RV Refrigerators also took top honors.
The Dometic CFX-28US Portable RV fridge has been referred to as "the Michael Jordan of RV refrigeration" by one reviewer. From 26 to 94.5 liter capacity, the CFX series is available in six distinct sizes and at varied pricing ranges.
There is a fridge out there for everyone, whether they need a tiny one for irregular weekend road trips or a bigger one to store food while living in an RV.