With its elastic corners, folding a fitted sheet is one of the most difficult and irritating tasks.
It is simpler to wrap it up into a sloppy ball, but it is not better.
Here are five reasons why your fitted sheet should be folded neatly:
It will not wrinkle in the future.
Your linen closet will gain a lot of room.
Your spare sheets are easily found in the linen cupboard, which is well-organized.
Your roommates, friends, and, most importantly, your mother-in-law will be impressed.
You will feel more accomplished as a result of your efforts.
Each step has been broken down to make folding a fitted sheet simple for everyone.
It's time to put that wrinkled, untidy ball away and learn how to fold a fitted sheet like a master.
The 7-step flawless technique is outlined here, along with video instructions.
Watch the video below to learn how to fold a fitted sheet.
Step 1
Take out your just-out-of-the-dryer sheet. Locate all four corners of the fitted sheet while holding it lengthwise.
Related: 8 Ways to How To Keep Fitted Sheet On Bed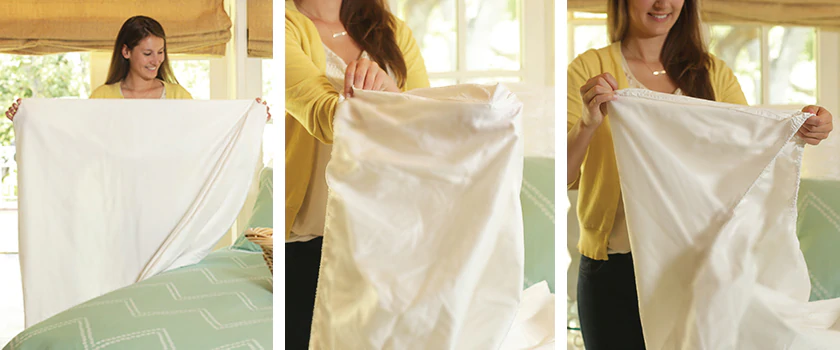 Step 2
Turn your sheet inside out and insert one hand inside each corner, precisely at the seams. Your hands should now be within the top two corners of the sheet, and the sheet's opening should now face your body.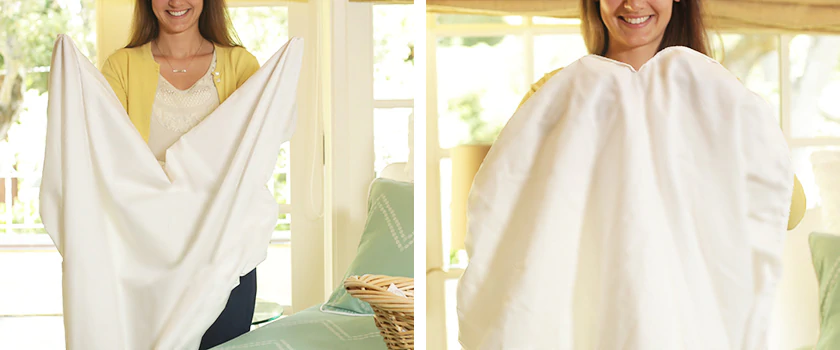 Step 3
With your right hand on your left, grasp the corner of the sheet and turn it over to the left. Adjust the two until they are in line. You should now have both corners in your left hand.
Related: What Is A Top Sheet On A Bed?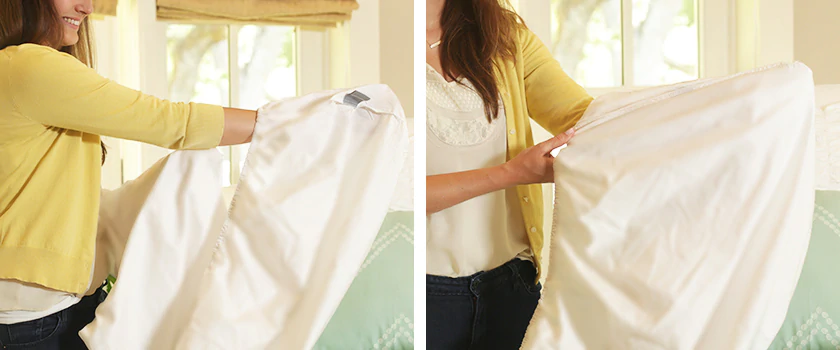 Step 4
Run your hand down the sheet's front-facing edge. Take the third corner and tuck the first and second inside (note: the third corner should be facing inside-out).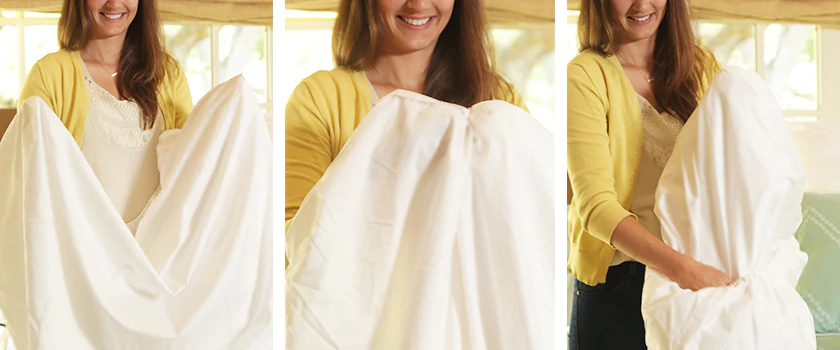 Step 5
Place your hand within the seams of the final corner. Bring your right hand to your left and repeat Step 3. Flip the corner by grabbing it by the seam.
Step 6
Tuck the corners of the fitted sheet into one another by adjusting and straightening it. The elasticized margins should be in the shape of a "L."
Related: How To Put A Fitted Sheet On A Bed?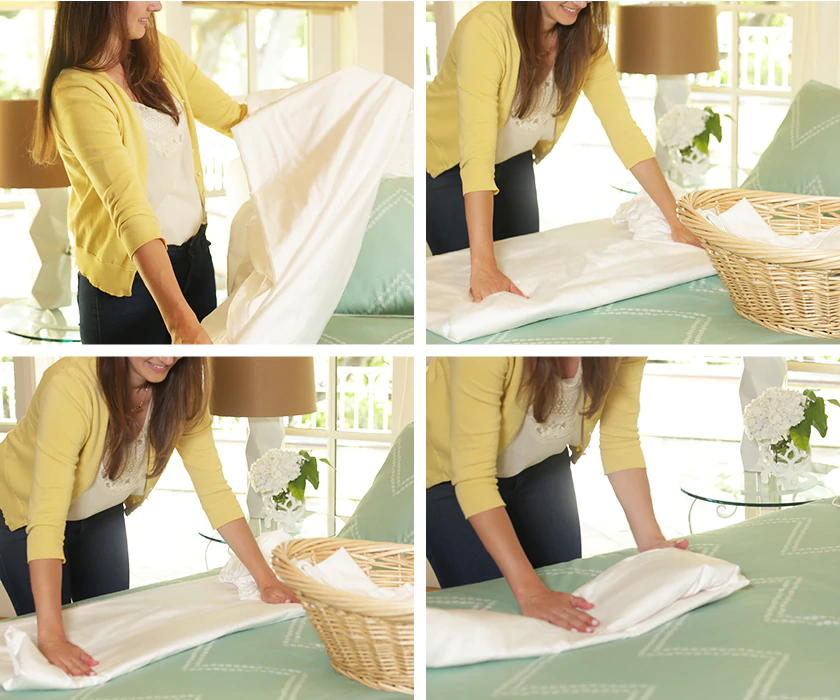 Step 7
Place your fitted sheet flat on the floor. Depending on the required size, square off the sides and fold into halves or thirds.
Hurrah! You've just mastered the art of folding a fitted sheet.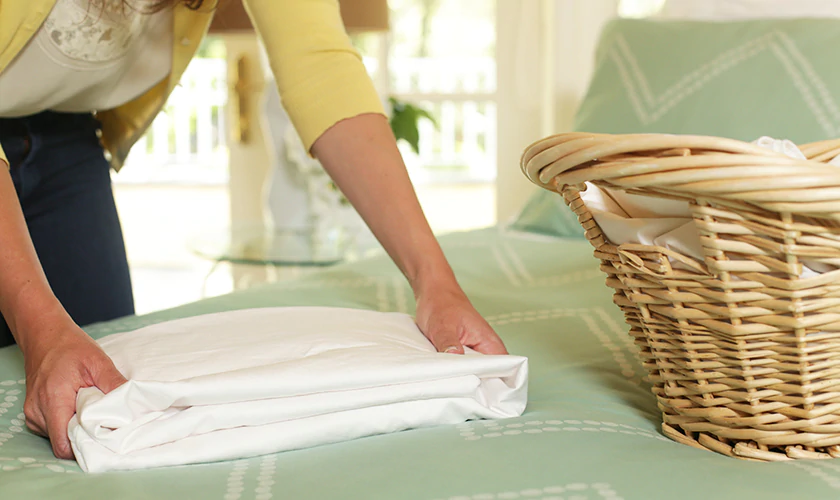 How to Fold a Fitted Sheet Videos Suggestions From Youtube