RVs are essentially mobile residences.
People are frequently astonished to discover that their mattress size isn't the same as any other size they've seen!
You may have a recreational vehicle with an RV short queen mattress, for example.
It's an RV short queen if your mattress is 60 x 75 inches.
A regular queen-sized bed is 60 by 80 inches.
Why are RV mattresses so short?
In order to conserve space!
Which raises the dilemma of where to get comfy linens that fit an odd-sized mattress.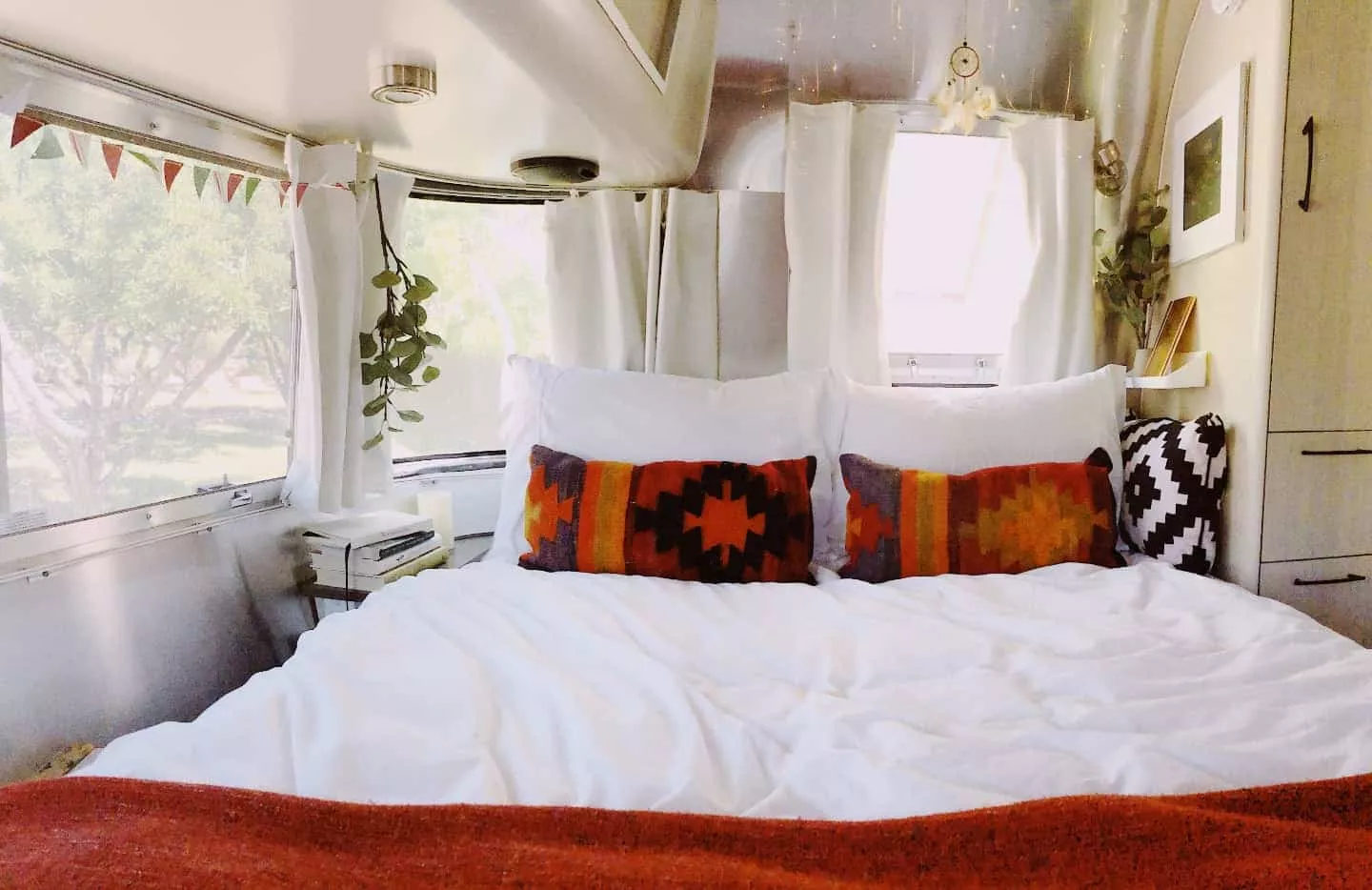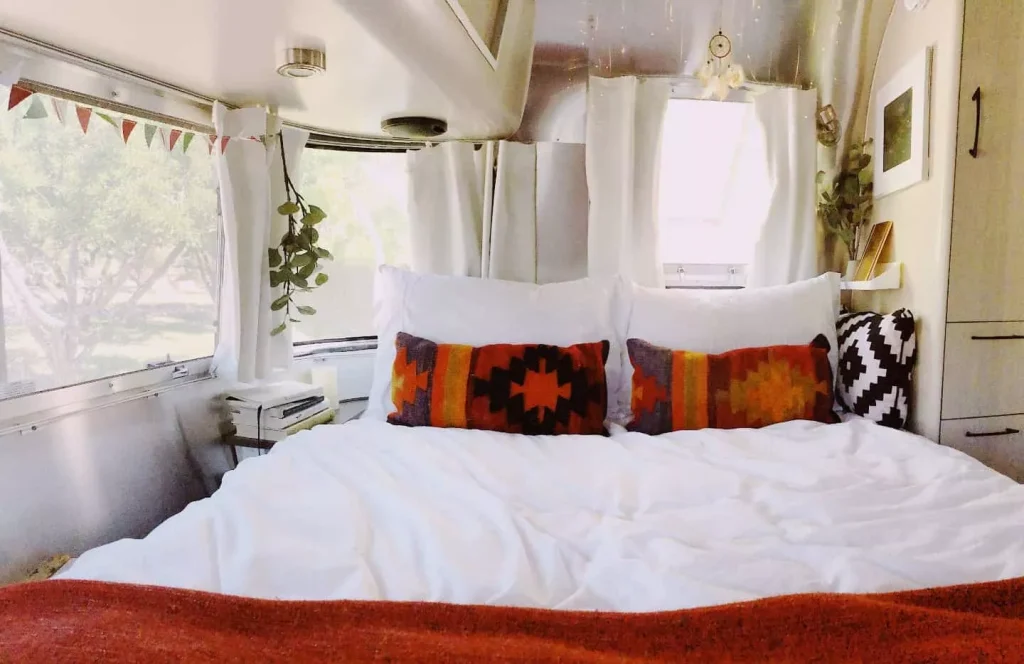 What Are RV Mattress Sheets and Why Do You Need Them?
Mattresses in RVs are often oddly proportioned.
Not always, but a lot of the time.
They may even have odd angles or curved corners on occasion.
This creates a whole new market for odd-sized camper bedding, particularly the fitted sheet.
The fitting sheet is the thorn in the side.
In your camper, you may use almost any size flat sheet.
So either use sheet straps under the corners of the fitted sheet to make what you have work, or purchase some short queen RV sheets (assuming that's what you have).
Related: How To Short Sheet A Bed?
Is it possible to purchase RV short queen sheet sets?
Yes, RV short queen sheet sets are available.
There's a lot of short queen bedding on the market.
All you have to do is know where to look.
That's coming up next!
Where to Buy Short Queen Sheets in 5 Easy Steps!
Here are our top five picks on where to get your RV bedding.
What's the greatest part? They're available in almost any color or material, including RV short queen flannel sheets (Walmart).
Here are the finest locations to buy pre-made or bespoke short queen bedding.
#1. Tochta ($160+)
Tochta offers both standard and bespoke mattresses.
They also have custom-sized 'dream collection' sheets available!
This is particularly useful if your mattress has a unique corner that you'd want your fitted sheet to match.
Their customer service is excellent.
You may pick the color, length, breadth, depth, and any custom corner cuts you might need on their custom sheet builder website.
You simply have to pay an extra $15 for each unique corner.
For a short queen size, sheets with no cut edges cost about $160.
The sheets are made of 100% cotton and have a thread count of 600.
#2. Mattress Insider ($100+)
You may pick your size (pre-set choices, not bespoke), color, and mattress height with Mattress Insider.
The sheets are made of 100% cotton and have a thread count of 300.
For the next 30 days, you may test them risk-free.
They provide a live chat option, which is convenient, and you may phone with any questions.
The cost of a short queen sheet is little around $100.
This is around $60 less than Tochta sheets with no cut edges.
#3. QuickZip ($130)
"Luxurious 400 thread-count sateen 100 percent cotton" is the description of your QuickZip fitted sheet. OEKO-TEX certification is given to all of their sheets.
The price of this zipped fitted sheet is about $130.
You have a 60-day window in which to return.
They have a bot-powered chat window, which we don't like, but it's what they have.
Nonetheless, their satisfaction guarantee includes free delivery to the continental United States, as well as gift wrapping and a payment plan.
#4. Walmart (Varies)
Walmart, believe it or not, sells RV Queen-sized linens online! They even offer flannel sheets in this size (at the time of publication).
I don't believe there's much more to say here; I'm sure we're all aware with Walmart's practices.
Not surprise, this is just about your finest variety at the best pricing.
Walmart.com has short queen sheets.
(Just make sure you're looking for short queen sheets; regular queen sheets might be mixed up with these results.)
#5. Amazon (Varies)
Again, I'm sure we've all heard of Amazon!
They have a huge selection of RV queen bedding for sale.
You may have to look a bit harder to locate ones that are the right size, but there are plenty of colors and materials to choose from.
It's unlikely that you won't be able to discover a sheet set that suits your needs on Amazon.
Customizable sheets are now available on Amazon.
Amazon has short queen bedding (just be careful you are actually looking at short queen sheets as normal sized queen sheets may be mixed in with these results).
Related: How to Fold a Fitted Sheet?
Will my home sheets fit on my RV's short queen bed?
After purchasing your camper, you may have questioned whether your home linens will fit your RV's short queen mattress.
If you have a short queen bed at home, the answer is yes.
However, it's more than probable that it'll be a conventional queen bed, which is longer and won't fit the fitted sheet.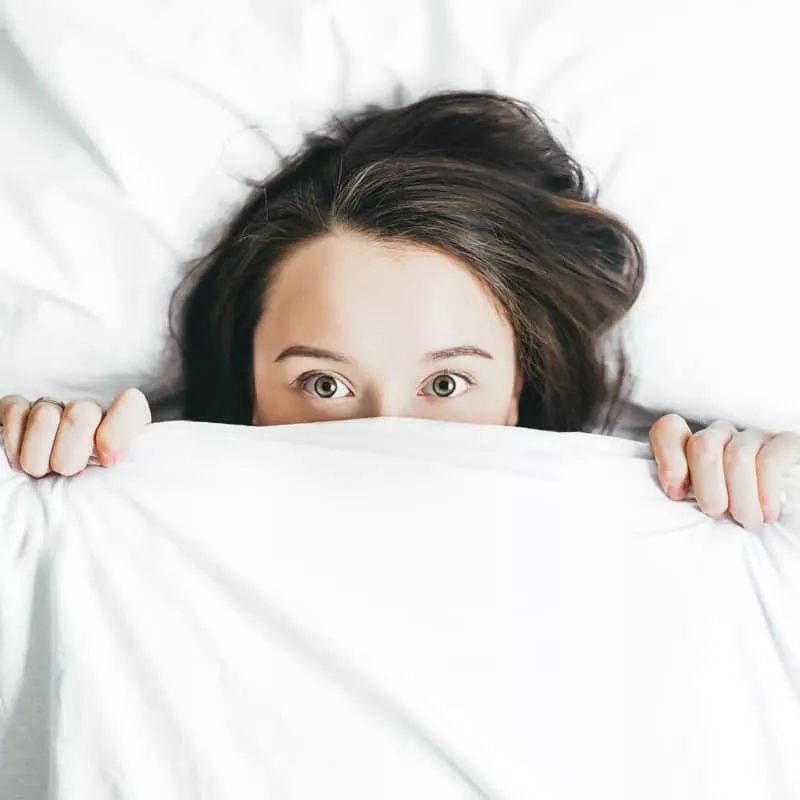 You Have the Ability to Make It Work
You may now have regular-sized linens that you've adapted to fit your short queen mattress.
For example, you could have a double bed with a thick mattress that fits your RV's small queen bed.
It could be a tight fit, but it might work depending on the thickness of your camper mattress and the size of your sheets.
Sheet Straps And Sewing Machines
Larger fitted sheets may be made to work by either stitching magic on them or adding sheet straps under the corners to hold them in place.
As a result, you'll need to either jerry-rig your present sheets using sheet straps or purchase a set of sheets designed expressly for an RV short queen.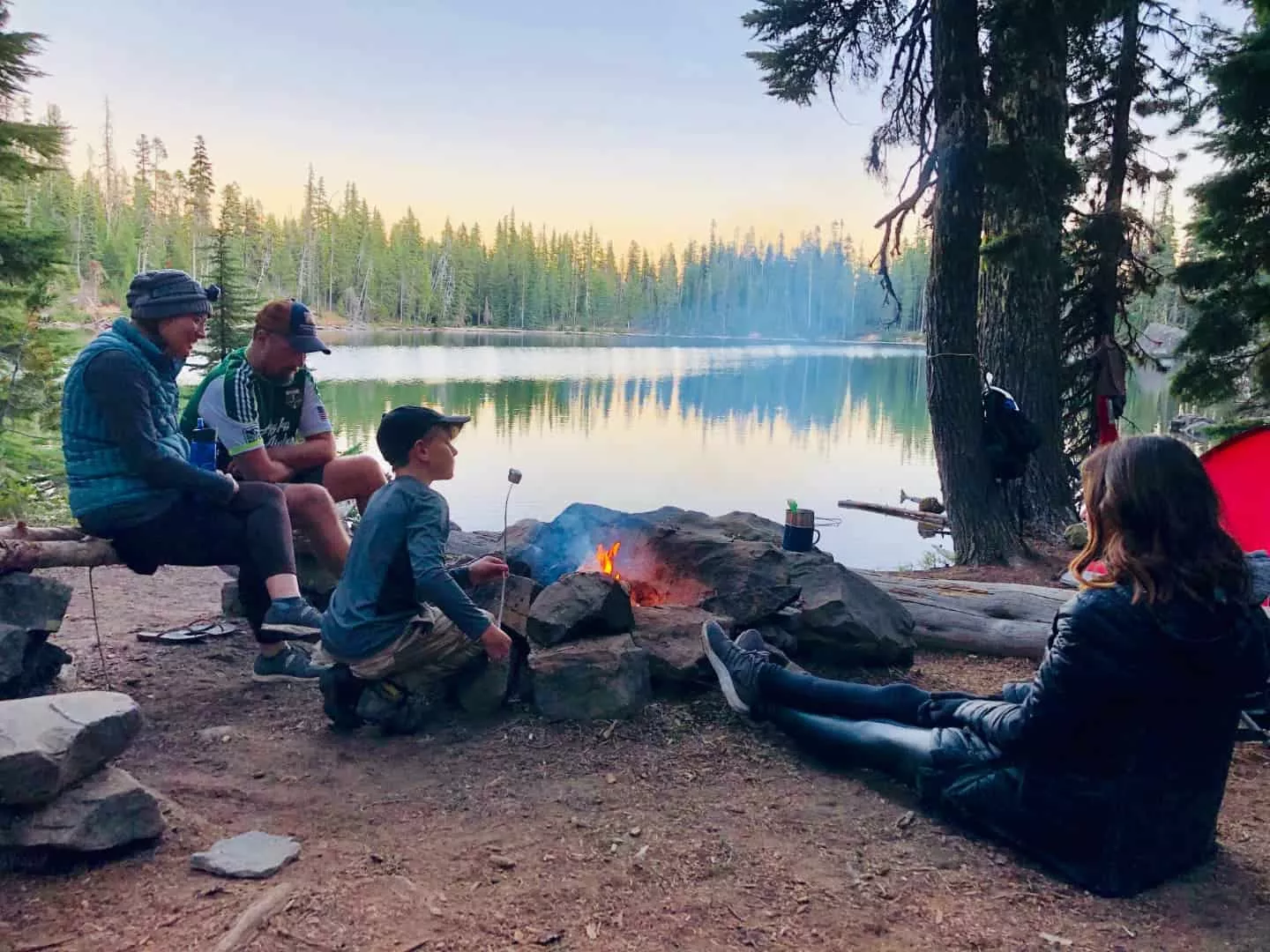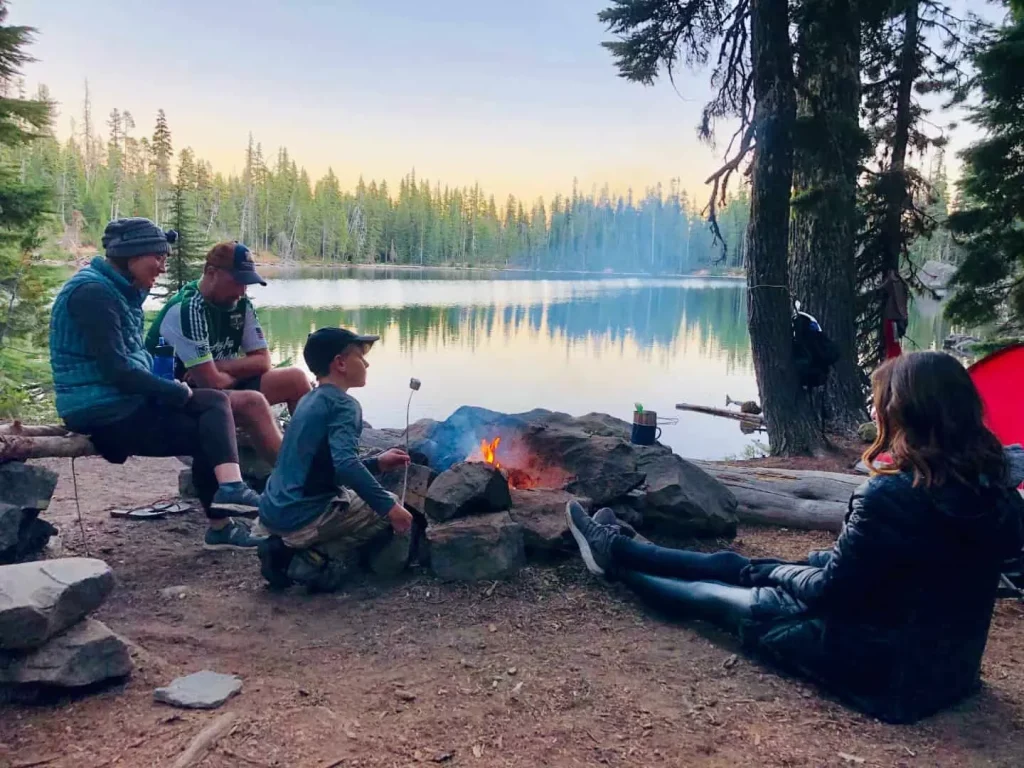 Options for Short Queen Sheets in RVs
We're not going to claim to know what you want in a sheet and then rate it as the "best RV bedding."
The choice of sheet is a personal one.
We have no means of knowing what you want or determining what is most essential to you on a sheet.
Your main worries can be:
cost
softness
durability
bamboo sheets, for example, are environmentally beneficial.
warmth
the number of threads
anything else!
As a result, we'll only give our thoughts on the best solutions for certain bed types.
Two or More Walls to Sleep Against
We're sorry if your vacation trailer or RV has this kind of bed (Kelly has this, with her bed against FOUR walls).
(See image below.)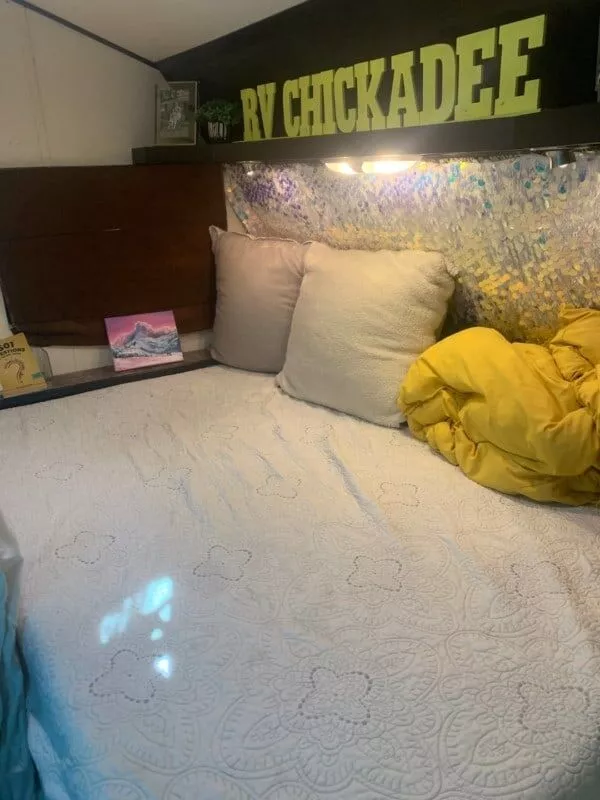 You can't see the walls to the left and right of you.
Making and unmaking this style of bed is a big hassle.
In this case, the convenience with which the bed may be made may be the most crucial factor.
As a result, here are some ideas for RV short queen bedding against the walls:
QuickZip
A fitted sheet with a zipper all the way across the top.
The sides will remain on this way when you need to wash them.
You wash the section you're lying on, then zip it back on once it's dry.
It's a stroke of brilliance!
No more raising the mattress's corners to get the fitted sheet underneath!
Yes, a short queen size is available (They call it an RV queen).
However, if you can make the following suggestion match your mattress, it could be even better.
Beddy's
Another zippered bedding option is Beddy's.
Consider a lovely sleeping bag that is attached to a fitted sheet.
It's a one-stop shop for bedding.
Although you must remove the whole item to wash it, Beddys makes making the bed a breeze.
To make it, no more tucking the top sheet and comforter back in every day.
Short queen bedding is no longer available for RVs.
However, because of the elastic edges, it may still be a decent fit for your petite queen.
To keep it tight, consider placing sheet straps beneath the corners of the foot of the bed.
Pillow covers and shams are included with the Beddy.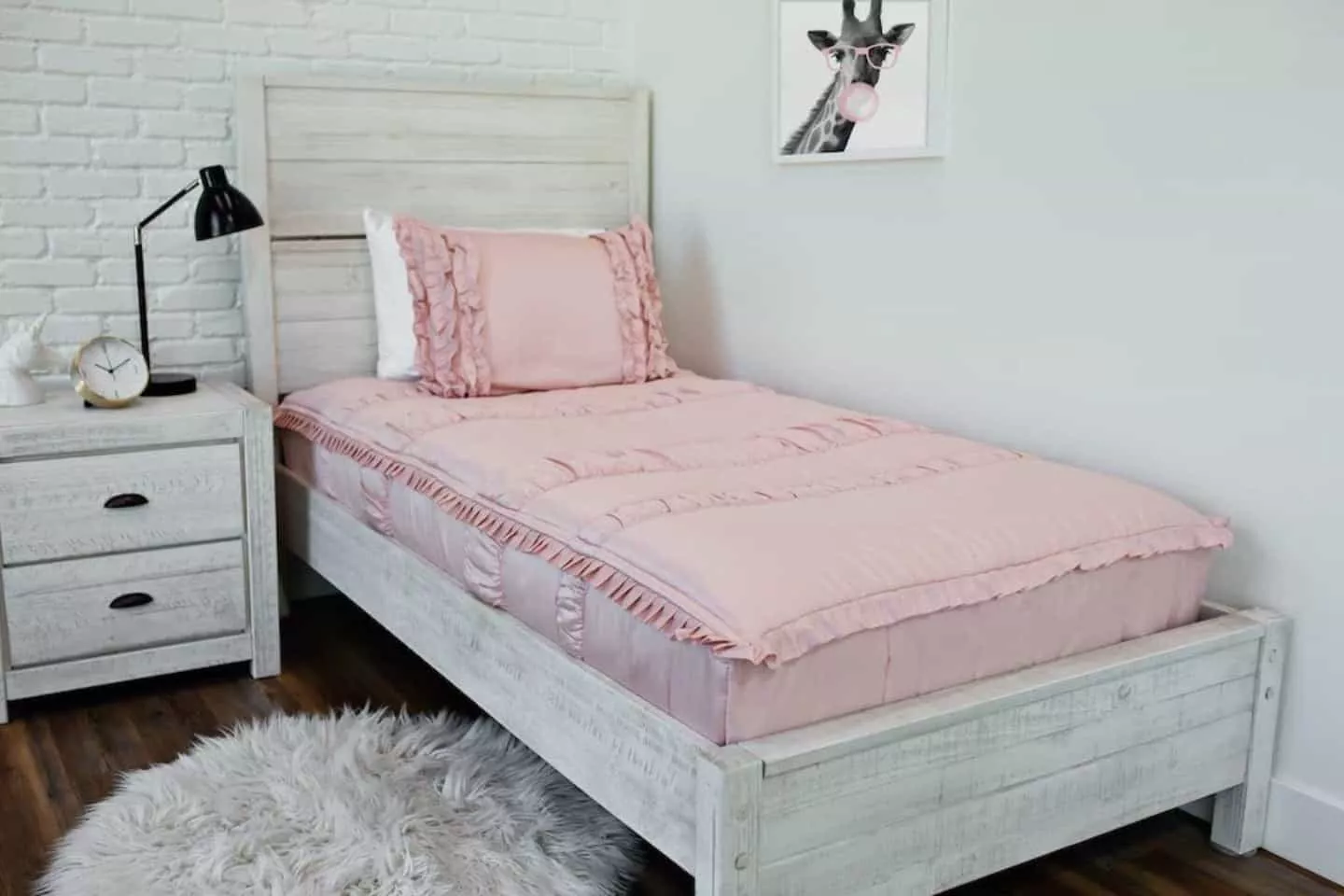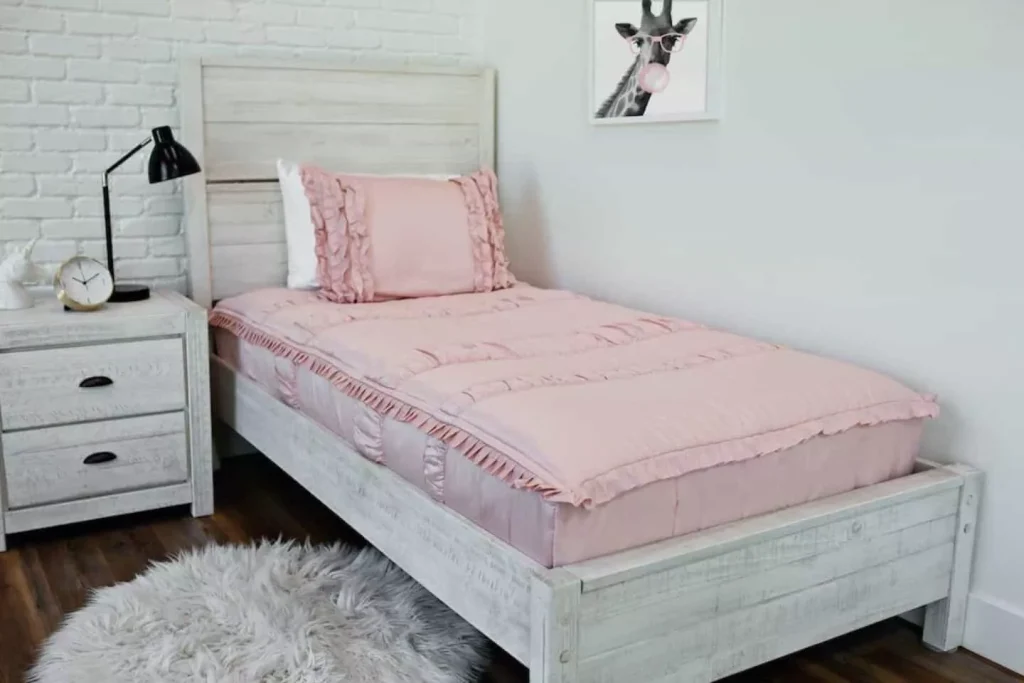 You Can Walk Around In Your Camper Bed
You can acquire whatever RV bed linens you want if you have a short queen and can walk around it.
You may either go with Beddy's or a QuickZip.
The locations we highlighted above are where you may get RV short queen bedding sets.
You may also try jerry-rigging your sheets from home to see if they'll work.
You may also manufacture your own bedding, as we'll show you how to do below.
It's all up to you since you have the simplest bed to create, with no distracting walls to contend about.
Make Your Own Bedding in Any Bed Orientation
In my vacation trailer, I became bored of making my short queen.
It occurred to me one day that I didn't need to use regular sheets.
To sleep now, I just place a quilt on the mattress and cover myself with a duvet.
It works good for me, and it may work well for you as well.
The quilt is the white on the bed.
Against the wall, the duvet is yellow. With cushions, I made it (extremely) colorful!
In addition, instead of sheets and a comforter, you may use something like a sleeping bag.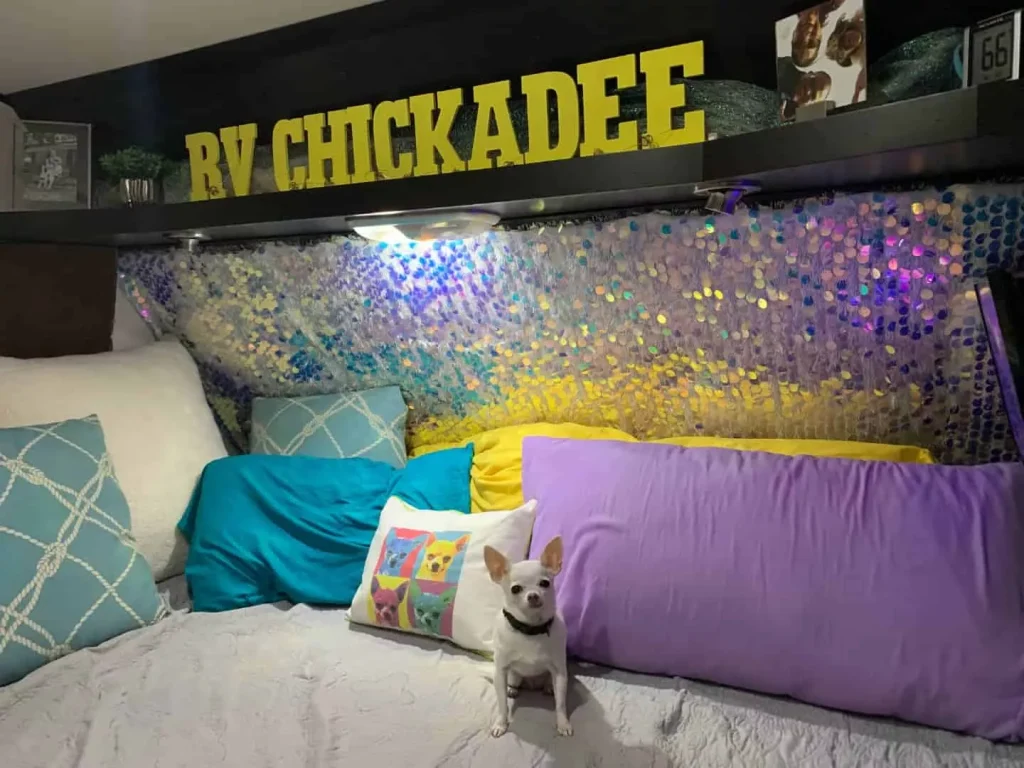 Sheets for RVs made to order
Custom sheets may be manufactured for your RV queen short bedding.
Maybe you have a favorite manufacturer or material, but you can't locate your RV sheets short queen in it.
Or, more likely, you have an oddly angled mattress that you wish to fit snugly.
Who knows what will happen!
Tochta is the greatest site we know for bespoke sheets, particularly ones with odd angles, curves, or cuts.
We love their mattresses since they are well-made, offer excellent customer service, and are reasonably priced.
Related: 8 Ways to How To Keep Fitted Sheet On Bed
Things to Think About When Buying a Camper Bed
Mildew and mold
RVs are seldom kept in a climate-controlled storage facility.
In addition, the mattresses are often placed atop a firm base.
That is to say, there is no way for air to circulate under the surface.
If you reside in a place where there is even a smidgeon of moisture in the air, your RV mattress is likely to mildew below.
Getting some kind of lift beneath it is a great preventive maintenance measure.
Consider the following two solutions for allowing your mattress to "breathe":
HyperVent Aire-FlowTM moisture barrier is available from Mattress Insider.
Tochta's HyPUR-Flo moisture protection product is available.
Both provide you enough clearance beneath the mattress to avoid a mold issue on your future vacation.
As an added benefit, Amazon sells a mattress underlayment in a few standard mattress sizes.
Mattress Protectors
You want your bed to be protected from dust mites, spills, and other, um, stains, just like your home mattress.
It may help prevent a rip in your short queen-size mattress.
Some coverings even aid in the reduction of allergies.
What Can You Do If Your Mattress Isn't Comfortable?
You may be wondering whether your RV mattress can be replaced.
You certainly can! You may need to acquire a custom-made mattress or an RV short queen mattress that fits your bed platform, much like sheets.
Otherwise, a camper mattress topper could be a good idea.
If you can't locate a topper that fits your mattress size or form, bear in mind that since they're composed of foam, you can trim them to fit.
Taking Sheet Materials into Account
Egyptian cotton sheets, like the ones you use at home to enjoy a good night's sleep, can be just what you need to feel at ease at the campsite.
However, you must consider the climate in which you will be camping while selecting linens.
If you exclusively camp in the winter and don't have access to heat, you'll need extremely warm textiles.
Linen bedding are ideal for camping in both cold and hot areas.
If you maintain your setup at 72 degrees all the time, well, you get the idea.
Will RV Queen Sheets Fit A Queen Mattress That Is Too Short?
Although RV queen linens will not completely fit a short queen mattress (they will be too long), they will suffice.
Trim the fitted sheet and then replace the elastic in the corners.
Alternatively, you may place sheet straps beneath the fitted sheet's corners to make it more tight when required.
What Sheet Size Is Appropriate For A Short Queen Mattress?
60 x 75 inches is the standard size for short queen mattresses.
Some may be 60 by 70 inches in size.
Measure your mattress to find out exactly what size you have and, as a result, which RV sheet sets will work best for you.
Make your purchase based on the measurements of your mattress.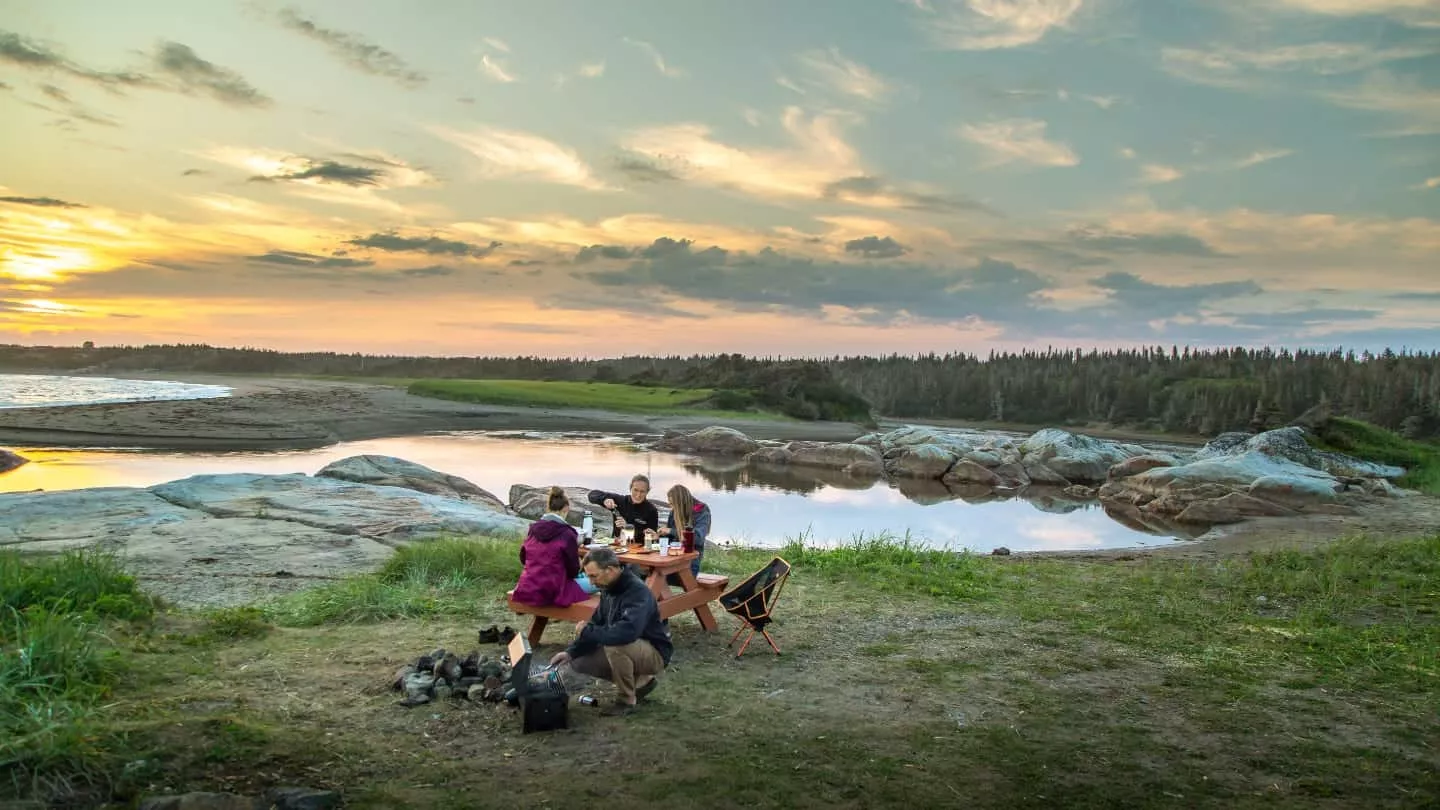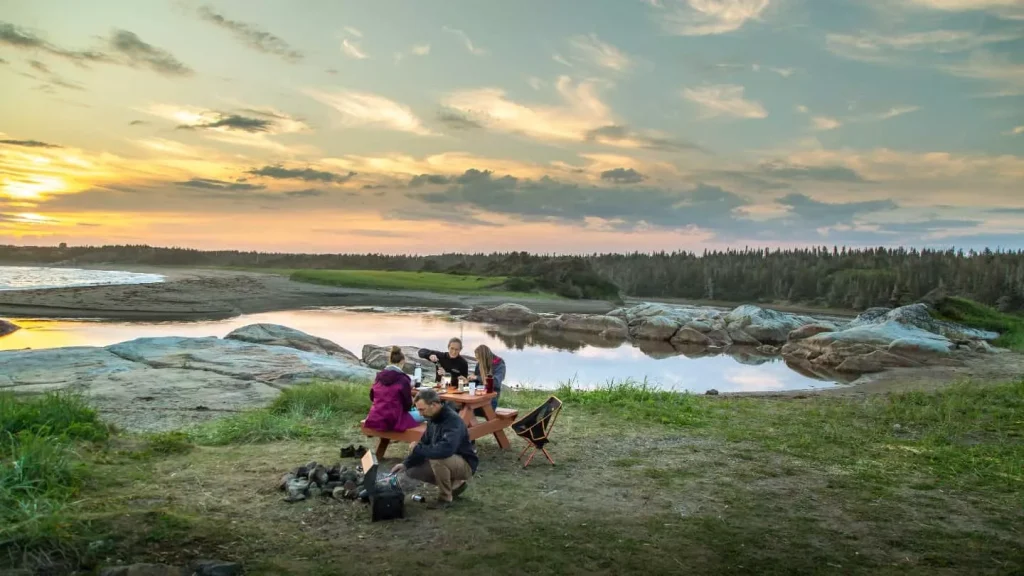 Conclusion
RV mattresses are not usually the same as normal mattresses.
Frequently, the size is less than expected.
If you have an RV short queen, you're in luck since it's a very normal RV bed size.
Many retailers sell pre-made RV short queen bedding. Make sure you measure your mattress to ensure you obtain the right size.
A short queen in an RV is normally 60 by 75 inches in size.
Some of them are 60 by 70 inches in size, while others are somewhere in between.
Make careful to measure the thickness of your short queen mattress, since this may be one of the ordering criteria.
To purchase your RV short queen sheets, we suggest Tochta, Mattress Insider, QuickZip, Amazon, and Walmart.