Nothing makes parents happier than seeing their children happy (besides maybe a night out without the kids?).
Ha! We're just (kind of) joking.
Millions of Americans vacation in their RVs with their children.
Those children frequently sleep on RV bunk beds, which need the use of RV bunk linens.
This raises the following issues:
Is it necessary to purchase special-sized linens for your RV bunk beds?
Is the size of the RV bunks standard?
Is it possible to use twin linens on RV bunk beds?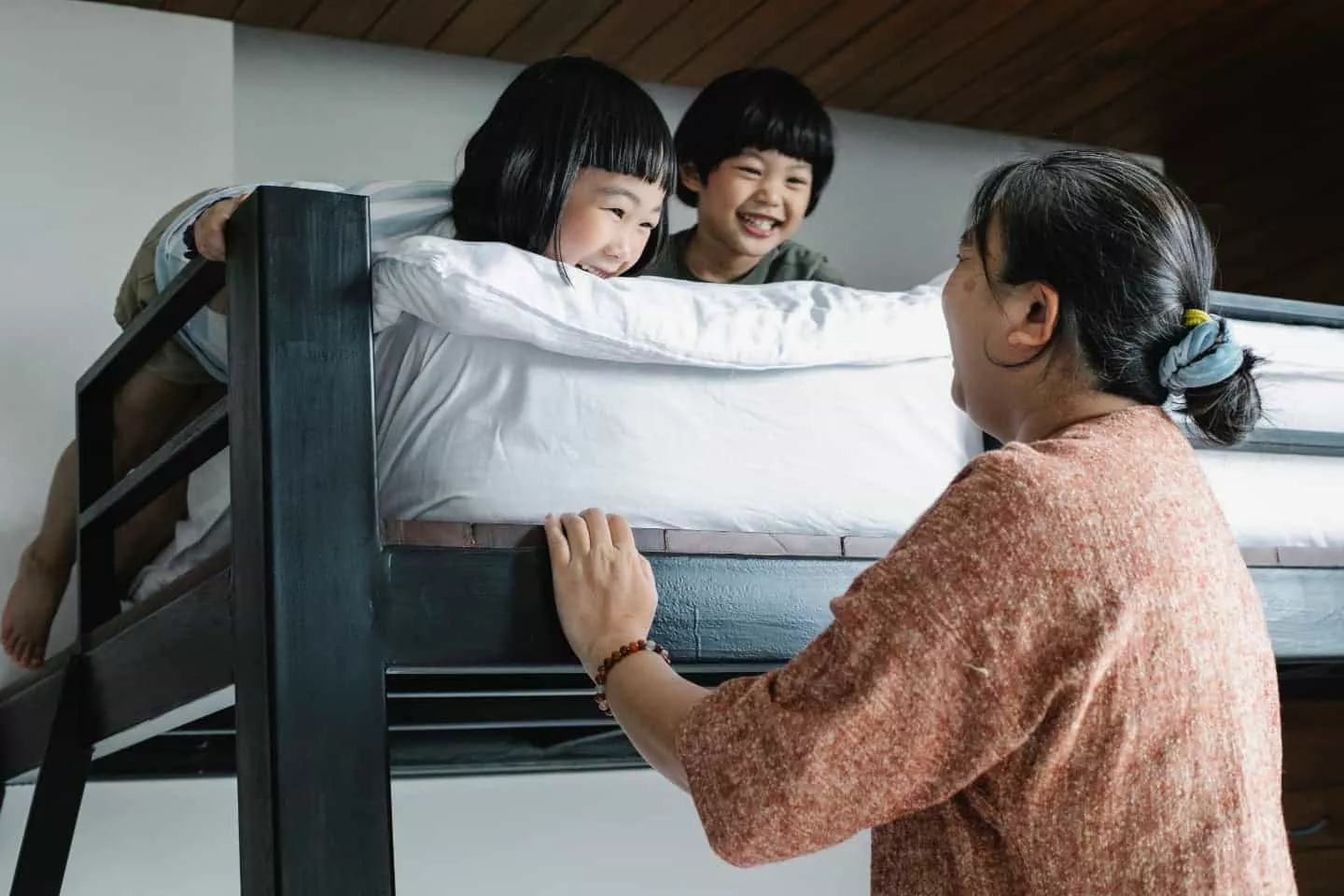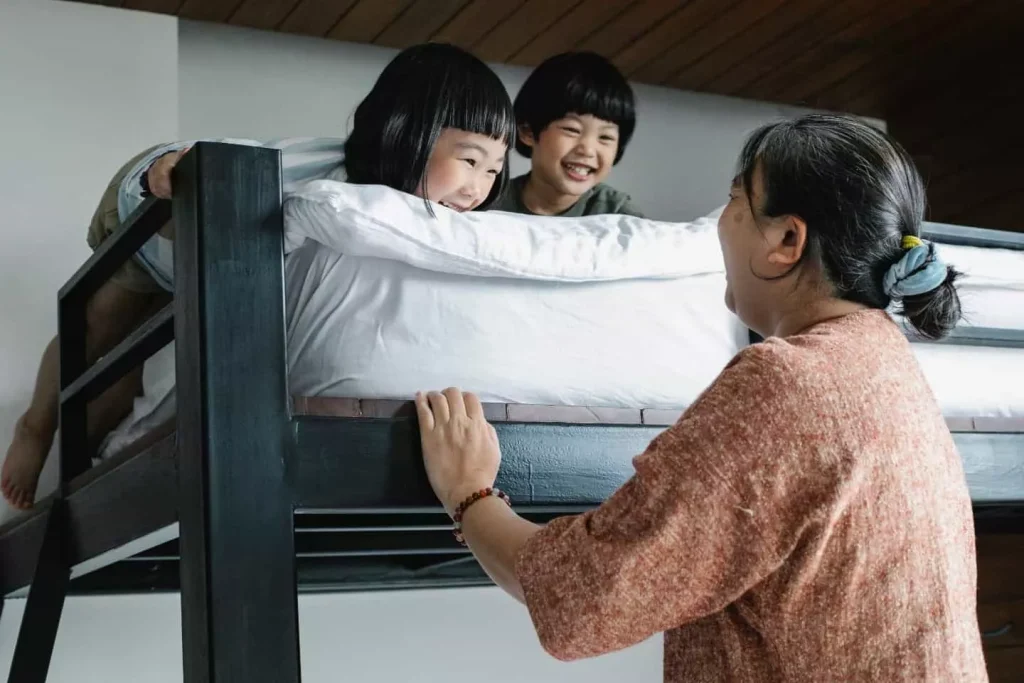 And there are a slew of others.
We're here to help you with these questions (and more) so you can go on with your trip and spend time with your family.
What Makes RV Bunk Mattresses Unique?
Standard bunk bed mattresses are not the same as RV bunk beds.
How?
Stock RV bunk beds are a poor substitute for a mattress, and they are often too thin to accommodate someone weighing more over 25 pounds.
Add in the fact that they aren't always the same size as a standard RV mattress, thus no sheets will fit perfectly.
Related: 5 Best RV Sheets of 2023
What is the bunk 'Size?'
Isn't there a definite size that springs to mind when you think of a twin bed?
That bunk bed size might be ANY size in a recreational van (although it's nearly usually smaller than a standard bunk or twin mattress).
As a result, your bed size may vary from that of your campsite neighbor, making it difficult to find sheets that suit.
How Can You Improve the Comfort of Your Bunk Mattresses?
The mattresses that come standard in RVs are infamous for being quite uncomfortable.
They exacerbate the problem by making the bunk beds even thinner, since they are frequently just 4-5 inches thick!
You may either purchase a new RV mattress or a foam mattress pad or mattress topper to place on top of your current one.
Because bunk beds in RVs are notoriously thin, adding these layers could help standard sheets fit better.
These are your finest alternatives for making your children's camping trip more enjoyable.
Is The Size Of Rv Bunks Standard?
What size sheets should you purchase for camper bunks? It is debatable.
RV bunk beds come in a range of sizes, as we all know.
They're normally between 74 and 80 inches long and 28 to 42 inches broad.
The best you can do is measure yours and then look for a fitted sheet and top sheet for your RV bunk mattress sheets that are the closest match.
It practically doesn't matter what size the top sheet is, and you can make nearly any size work.
Are Twin Sheets Ok For Rv Bunk Beds?
Yes, twin sheets may be used on RV bunk beds.
The secret is to link the sheets below the mattress using sheet straps.
The closer your sheet specifications are to your bunk bed proportions, the better.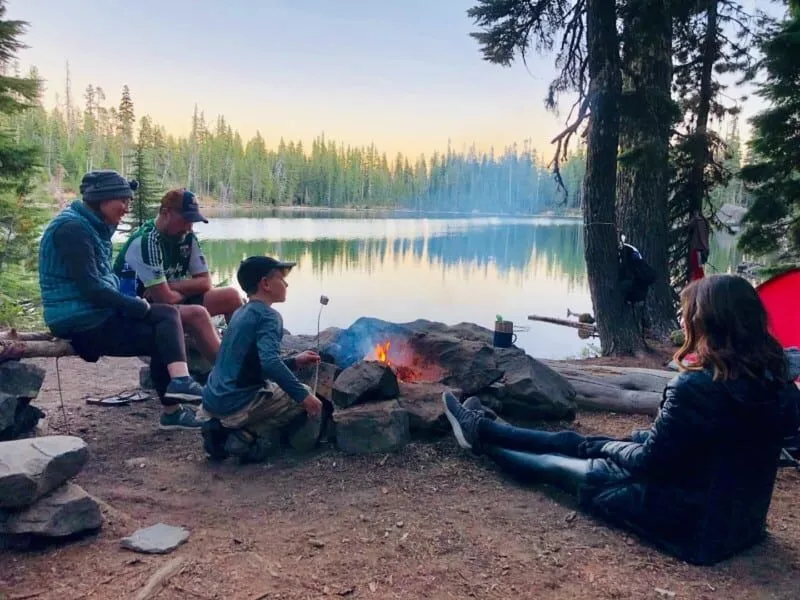 What Size Sheets Are Appropriate for RV Bunk Beds?
You have two choices when it comes to RV bunk bedding linens.
You may either use sheet straps to keep twin sheet sets fitting and snug on your RV bunk beds, or you can purchase RV sheets that are as near to the dimensions of your mattress as you can find.
Both strategies may be used to find the optimum match.
Related: The Perfect Guide To RV Sheets: What You Need To Know
What Size Do Camper Sheets Come In?
Sheets for campers come in a number of sizes.
This is due to the fact that RV beds are available in a variety of sizes, including short queen mattresses, king RV mattresses, and RV bunk bed sizes.
You may locate a set of measurements to purchase that roughly match the size of your RV bunk beds if you find a supplier that offers several various sheet sizes, including bedding for camper bunks.
Thanks to the internet, finding RV twin bed sheets and sheets for camper bunk beds is a breeze!
Is It Possible To Use Regular Sheets On A Camper Bed?
So, you may either go to Tochta or Mattress Insider and get an RV bunk sheet set.
(They have bespoke sizes available as well as pre-made sizes in a variety of more popular sizes.)
Alternatively, you may make twin-sized sheets serve as camper bed sheets.
It all depends on how picky you are.
When the mattress is against three walls, it's difficult for youngsters (or you) to create their RV bunkhouse linens.
In the morning, if you have an acrobatic sleeper, their bed is a disaster.
There are various bedding options (as opposed to sheets) that are VERY effective for this issue.
The Beddy's bedding system is one of them. Zipit is the other.
It's similar to having RV bunk fitted sheets attached to a sleeping bag.
Below is further information about Beddy's and Zipit for RV bunkhouse bedding.
Related: Here Are The 5 Best Places To Buy RV Short Queen Sheets
What's The Deal With Beddy's?
Beddy's is a zippered bedding system that, according to its motto, "practically creates itself."
It's an ingenious system.
They were first shown on Shark Tank and are swiftly becoming a household name, particularly among moms.
Beddy's bedding
Why?
Because the technique makes making a bed really simple, and youngsters like simplicity. Moms are the same way.
As a result, Beddy's makes a mother's life as well as the lives of her children simpler.
Because of the restricted space in an RV, Beddy's works so well on a mattress.
Having a Beddy's is nearly priceless when a bed is up against two or more walls.
It's a three-in-one product that includes a decorative fitted sheet, bedspread, and sheet.
You just zip up the bed to create it!
They have a choice of materials, colors, and patterns to choose from.
Keep in mind that custom sizes are not available.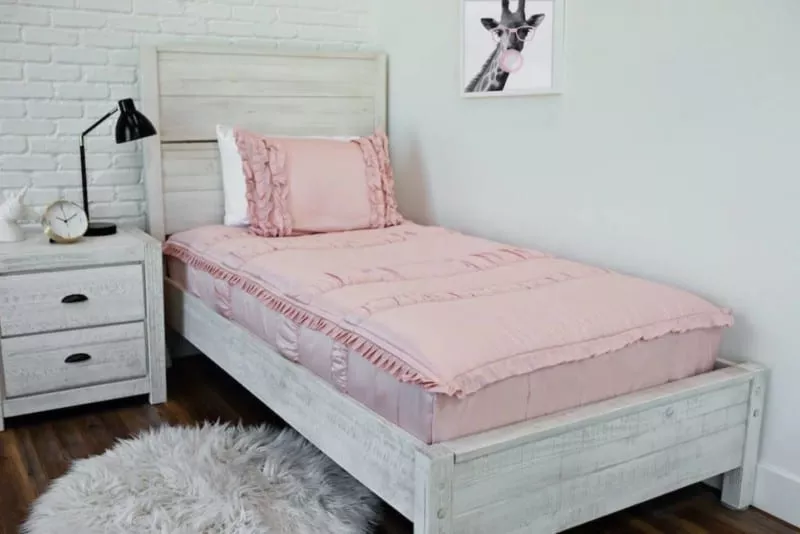 What Stores Sell Beddy's?
You may purchase a Beddy's zipper system from their website, Beddys.com, or via Amazon.
Make sure to get the size that is closest to your bunk beds, which is generally often the twin.
All you need are some sheet straps to make it fit properly.
Getting Your Beddy's Beddy's Beddy's Beddy's Beddy
Making a Beddy's bed is a breeze. All you have to do now is zip it up and you're done!
Is it possible to make things any easier?
It resembles a sleeping bag.
Maintaining the Position of Your Beddy's Bunk Bedding
If you're utilizing a Beddy's bedding system for your camper bunk sheets, the Beddy's will almost certainly be too big.
But it doesn't matter.
The extra hanging over the bed edge still functions and looks great if you simply join the fitted sheet beneath with sheet straps.
See what we mean in the video below from Tidbits.
She's got a gorgeous renovation going on, as well as the Beddy's to go with it!
Bunk Bedding Alternative: Zipit
Zipit Bedding, which is identical to Beddy's, is another option.
Zipit is designed for children's bedding, so it's ideal for RV bunk beds.
It's an all-in-one fitted sheet that's also reversible and has side pockets for your kids' belongings.
You'll have to jerry-rig it a bit like Beddy's to get it to fit properly. But it's a LOT simpler to make the beds once you're on!
For Your Rv Bunks, Look For Cot Sheets.
You could have success locating a fitted sheet for a crib on Amazon (or elsewhere) that fits your bunk mattress nicely.
Some Amazon listings even have various sizes, colors, and materials to choose from!
In principle, you wouldn't need sheet straps below to hold the fitted sheet in place if you had proportions that suit your bunks nearly precisely (or completely).
How Do You Cover An RV Bunk Bed With Sheets?
You may be able to get away with using ordinary RV twin sheets for your RV bunk bedding.
If the camper bunk fitted sheet is big, just join it beneath using sheet straps.
This holds the fitted sheet on the RV bunk beds in place.
Then cover it with the top sheet and tuck it beneath the bunk mattress.
You're ready to go camping after you've placed the blankets or comforter on top.
Related: How To Short Sheet A Bed?
On A Bunk Bed, How Do You Change The Bedding?
It's difficult to change the bedding on an RV bunk bed.
It is determined by the bunk's width and height.
The broader it is, the more difficult it will be to reach the opposite side of the fitted sheet to tuck and untuck it.
To make changing the RV bunk bed linens simpler, use a step stool to reach the top bunk.
Alternatively, you might use a Beddy's or Zipit zipped bedding option.
It'll take some effort to put it on (and fasten it to the mattress using sheet straps), but once it's in place, it'll be simple to make every day.
In A Camper, How Big Is A Double Bunk?
In a camper, there is no standard size for a double bunk.
There are two bunk beds in a double bunk.
Bunks come in a variety of sizes.
As a result, the size requirements for camper bunk bed linens may vary.
Where Can You Get Bunk Camper Sheets?
You may get camper bunk bedding that nearly matches the measurements of your specific bunk sizes from a few different sources.
Fitted camper bunk sheets may be found at the following locations:
Insider on Mattresses
Tochta, tochta, tochta, to (They have a custom sheet builder that allows you to make custom sizes)
Amazon (An example of cot sheets may be seen here.)
You may pick the thickness of your mattress using Mattress Insider and Tochta, making your camper bunk fitted sheets fit even better.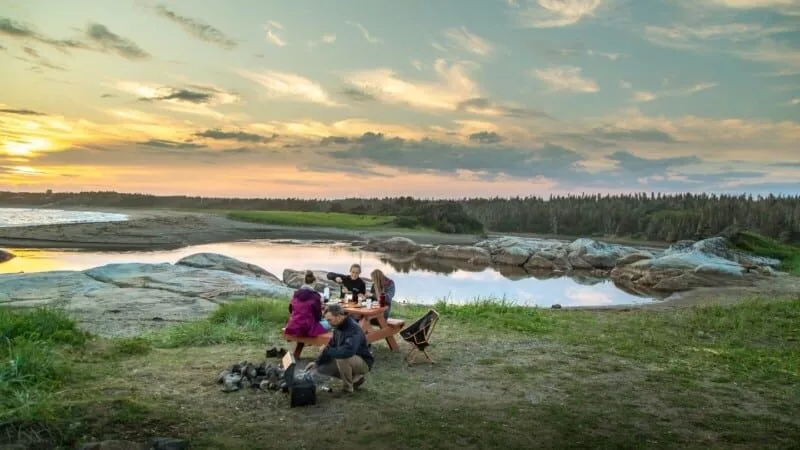 Conclusion
Finding bedding for RV bunks is not a difficult task.
Yes, RV bunks are smaller than a standard twin bed.
Twin sheets, on the other hand, may be easily made to operate by attaching the fitted sheet with sheet straps below.
Alternatively, a few firms provide sheets for RV bunks with very similar measurements, or you may acquire a bedding solution like the Beddy's or Zipit.
A sleeping bag can enough for some children.
The size of RV bunk sheets isn't difficult to figure out.
The object of the game is to locate fitted and flat sheets that are as similar in size as feasible to your odd bunk size beds.
Don't be put off by the strange size.
It'll work with regular twin cotton sheets or cot sheets (OR a bedding solution)!