If you don't know the access code, would you want to reset your Ecobee thermostat? We've got you covered in this article, so don't worry.
Using No Access Code, Reset Ecobee
Follow these instructions to reset your Ecobee thermostat without an access code.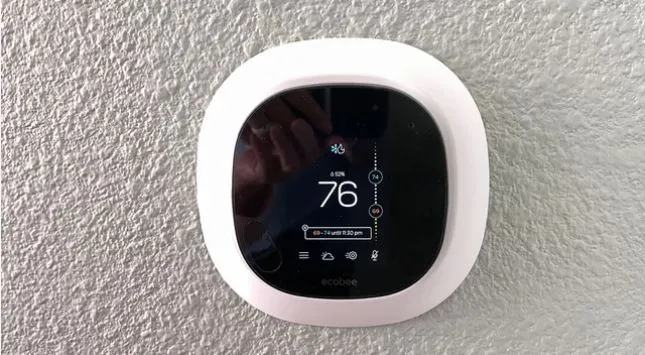 On your thermostat, look to the left at the top for the hardware reset button.
Your thermostat should reset itself if you press and hold the button for 5 seconds.
Otherwise, you may reset your thermostat and modify various preferences and settings directly from the thermostat screen.
If there is an active access code, you will need it in order to do this.
Ecobee Reset Instructions with Access Code
An Ecobee thermostat reset is not a tough process.
By doing the following, you may reset it:
The menu icon may be found in the left-hand corner of your screen.
Then, scroll down to the options section.
Scroll to the reset button on the settings tab.
You ought to be able to find options like "reset registration," "reset schedule and preferences," and "reset everything" under the reset tab.
Let's now examine the purposes of each of the three reset choices.
Creating a new account or deleting the former owner from your Ecobee thermostat
Availability and preferences
Your preferences and schedules will only be reset as a result.
There will be no longer be any scheduled events or programs.
Your thermostat will be reset to its factory preset settings as a result.
Any preferences and stored accounts will be gone.
Before returning it to factory settings, you may make a note of specific settings.
How To Deactivate Ecobee Schedule
With schedules, you may have the comfort of knowing that the temperature you desire will be provided automatically over the course of the day and week.
There will come a point when you want to deactivate your schedule and don't want your thermostat to utilize the temperature you've set.
Although your thermostat doesn't have a schedule-disabling button, you may temporarily override or disable the schedule by utilizing the holding function.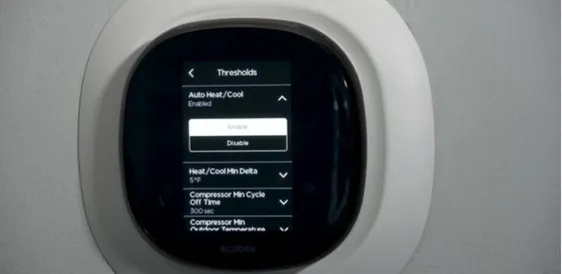 Your Ecobee may be manually set to a temperature that is not included in your program plan.
By manually adjusting your thermostat to the desired setting using the holding function, the current schedule will be immediately suspended.
By selecting "home for now" or "away for now" from the fast changes menu, you may initiate the hold action.
The temperature settings you enabled via the manual hold, however, may remain in effect indefinitely until you explicitly terminate the hold using the 'rapid adjustments' option.
Alternative Ways to Disable Ecobee Schedules
We've seen how to use the "hold" option to deactivate your Ecobee schedule.
However, you may reset your thermostat by using the "schedule and preference" option if you wish to totally remove the program.
Any existing thermostat schedules will be deleted as a result.
You may disable the hold feature on your thermostat if you decide you no longer wish to utilize it by:
Using the X in the text box's upper left corner (on your thermostat) or
Using the cancel option in your app's text box
The following part discusses how to switch on your Ecobee thermostat if you are leaving the house and just want to turn everything off with your thermostat.
Ecobee Thermostat Turn-Off Instructions.
Using your Ecobee thermostat to switch off everything is a pretty simple process.
Tap the symbol located above the temperature display on your thermostat.
You may touch on the flame to determine if the heater is on.
You may touch on the snowflake to see these choices if the ac is one that is currently active.
You will click on the heating option to turn on your thermostat.
Press the cooling button to start the air conditioning if you wish to cool off.
Your home's temperature will be managed automatically while on auto.
Your air conditioner will activate if it becomes too hot, and your heater will turn on if it becomes too cold.
Follow these procedures to switch off your Ecobee thermostat:
On your thermostat, choose the symbol that is located above the temperature display.
Pressing the off button should cause your thermostat to switch off from the four choices that appear on the screen: heating, cooling, auto, and off.
Ecobee Thermostat Restart Instructions
A hardware reset may be used to restart your thermostat if necessary.
You may reboot or restart your thermostat by using hardware reset.
A hardware reset won't affect any of your system choices or settings, it should be emphasized.
The methods listed below may be used to restart your Ecobee thermostat:
On your thermostat, look to the left at the top for the hardware reset button.
For about 5 seconds, press the hardware rest button.
Await the thermostat to reach rest. Settings and setups won't be impacted by this. Use the instructions in the first section of this tutorial to reset your thermostat (software reset).
What To Do If An Outage Prevents Ecobee From Turning On
Following a power loss, your Ecobee thermostat could not switch on for a number of reasons, including:
Look for any tripped breakers on your electrical circuit breaker panel.
A furnace provides the energy for an Ecobee thermostat.
Your thermostat won't operate if the furnace doesn't have access to electricity.
Your furnace and thermostat should now be operational after you reset any tripped breakers.
Your thermostat could not be turning on because of a blown fuse on your furnace's control board panel.
Check the control board panel by opening the furnace door.
While some systems have 3-amp fuses, some have 5-amp fuses, etc.
Make that the fuse is still in place; if not, a replacement is required.
You should be able to turn on your thermostat by changing a blown fuse.
An improperly functioning furnace door
On some systems, furnace doors feature switches that, if left open or if they are not closed tightly, disconnect power to the furnace.
Your thermostat may not be turning on for this reason.
Make sure to securely and properly shut the furnace door.
A float switch that was triggered
Your float switch will be tripped by a drip pan that is overflowing with water.
This will also turn off the electricity to your thermostat and furnace.
Additionally, make sure the drip pan, which is often found at the furnace, is unblocked.
Why Won't My Ecobee Turn Off The Heat?
A broken thermostat wiring might be the root of your Ecobee's failure to switch off the heat when the desired temperature is achieved.
Have you recently upgraded or made changes to your thermostat? If so, you should check the wiring in your thermostat again.
To begin with, you must be certain of the kind of system you have.
The wiring of your thermostat will be completely different from that of a heat pump if you have a furnace and a traditional air conditioner.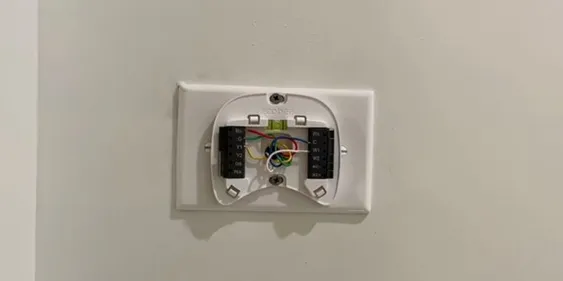 Numerous homeowners mix up the wiring types for a heat pump and a traditional system.
Whatever the situation may be, don't be concerned since we are providing you with all the information you want about the sort of system you have.
Unsure about the system you use? If your previous thermostat has a traditional system, you can see this clearly on the inside of the lid.
Check to see whether your outside unit turns on when you turn on the heat on your thermostat if you can't determine what kind of system you have using that way.
If it's not, your system is presumably traditional.
Ecobee Wiring Schematic For A Standard Setup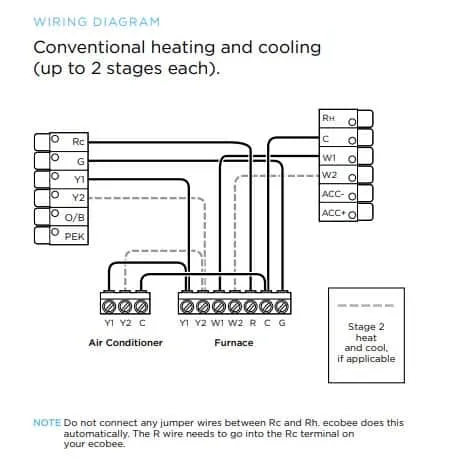 Ecobee traditional wiring for heating and cooling
You may get additional information about Ecobee thermostat wiring schematics on the Ecobee official website, depending on the kind and model of the system you have.
Does Ecobee Permit Simultaneous Operation Of The Heat Pump And Auxiliary Heat?
Yes.
The technician may set up the heat pump and the aux heat to operate together while installing the heat pump for the first time.
If your system is set up to operate concurrently, aux heat will often start to help the heat pump after 30 minutes of operation if the desired temperature has not been attained.
Final Words.
We looked at how to reset Ecobee without an access code in this post.
The settings on your thermostat won't be altered by this method; all setups and preferences remain unchanged.
You will need to enter the access code if you wish to modify the settings and preferences.
Gratitude for reading.
How To Reset Ecobee Thermostat Videos Suggestions From Youtube