RV camping is wonderfully lavish when compared to conventional camping.
RV campers not only get to sleep in a comfy bed every night, but they also have access to hot showers anytime they want in their very own bathroom.
Having said that, one must learn how to utilize their RV water heater correctly before they can enjoy those hot showers.
Fortunately, this isn't too difficult to accomplish, and as long as you do routine maintenance, your RV's water heater should last for many years.
RV Propane Water Heater VS RV Electric Water Heater
Electric water heaters, propane water heaters, and combination heaters are the three categories of RV water heaters with tanks.
Unsurprisingly, an electric water heater uses electricity to heat water.
For individuals whose camping fees already include power and who want to save gas, this method works rather well.
However, unless you have an inverter, you cannot use an electric-only water heater when boondocking.
Furthermore, if you don't know what you're doing, it is rather simple to ruin an electric water heater by frying the heating element.
For individuals who like dry camping and want to save power, propane RV water heaters are the ideal choice.
These gadgets use propane to heat the water, which some people find uncomfortable.
However, as long as the heater is utilized correctly and the propane pipes are maintained, you shouldn't have any problems.
A combined heater is obviously the best option.
This kind of hot water heater for an RV enables the user to utilize either a propane or an electric heating element depending on the situation.
To heat the water more rapidly, it is also feasible to utilize both electricity and propane at the same time.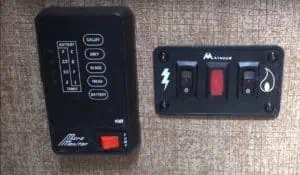 Making Use of a Regular RV Hot Water Heater
The next step is to learn how to turn on the hot water in an RV.
Consider a scenario where you are in your RV and are prepared to utilize the water heater.
There are a few things to keep in mind if you're dealing with a conventional tank-style water heater.
Make sure your hot water tank is filled with water first.
Make sure any bypass valves that can shut off the water supply to your tank are open before attempting to accomplish this.
Next, add new water to your tank or connect your RV to municipal water.
Open a hot water faucet and let the water flow for a little while.
You will have water in your tank to heat if you do this.
The water heater should then be turned on.
As previously indicated, if your heater has both an electric and a propane option, you may select to utilize them both simultaneously.
The time it takes to warm your water will be a little bit shorter if you do this.
Having said that, it will still take at least 20 minutes for the water in the tank to fill up even with both forms of heat on.
If you chance to be in chilly weather, this wait time can rise.
You have the option of leaving your water heater on or turning it off when not in use.
The fuel tank will soon empty if a propane heater is left on, it is vital to remember.
Additionally, if your tank mysteriously runs out of fuel, keeping an electric heater on runs the danger of burning or frying an element.
How to Maintain an RV Hot Water Tank
Naturally, you'll want to make sure you take excellent care of your RV water heater tank after you learn how to operate it correctly.
Every six to twelve months, an RV water heater should have maintenance performed.
Luckily, doing this is not too difficult.
Start by shutting off the heater and allowing plenty of time for the water inside to cool.
Once you're sure it's cool, take out the anode rod or drain stopper and let the tank fully drain, letting any silt and debris run out.
Use this chance to replace the anode rod if your tank has one instead of just a plain plastic plug.
This helps keep your tank from building up.
Anode rods for new RV hot water heaters are available on Amazon, at Camping World, and elsewhere.
Winterizing your trailer each year before the temperatures drop below freezing is another thing you should do to protect your water heater tank.
Your tank won't shatter as a result of frozen water if you do this.
You can find instructions on how to winterize here.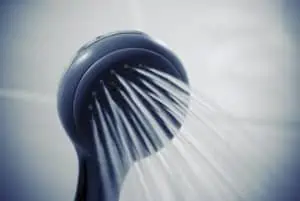 Selecting A Tankless Water Heater For An RV
Not a fan of having to wait for water to heat up each time you want to take a shower or wash your dishes? Do you like a steady flow of hot water? You could benefit from an RV tankless water heater.
When you experience the comfort of on-demand hot water, you'll see why this RV addition is growing in popularity.
Are you trying to find the finest tankless water heater for an RV? Well, many RV owners like the Camplux 5L Portable Propane Tankless Water Heater.
Others contend that the Precision Temp RV 550 or the Girard 1GWHAF Tankless Water Heater is the finest tankless water heater for an RV.
Choose the one that best suits your requirements after doing your own research, and then get used to taking lengthy, hot showers even when you're out in the middle of nowhere.
There are obviously many things to consider when it comes to RV water heaters.
This article should have assisted you in utilizing your water heater and given you some suggestions for future improvements.
We wish you a nice time while camping with hot water and a cozy little house on wheels!
How To Start Hot Water Heater In RV Videos Suggestions From Youtube