You may receive free, fast access to hundreds of local stations with an over-the-air RV TV antenna.
If you've never done it before, though, connecting your TV to your RV's antenna might be difficult.
Fortunately, it's a straightforward procedure!
So, let's have a look at how to connect a TV to an RV antenna.
We'll also go over some pointers on how to boost your reception and make the most of your antenna.
How Do I Connect An Antenna To My Television?
With An Antenna Already Installed
Step 1. Hook Up The Television To The Antenna
Coaxial cables are used to link over-the-air antennas, including High Definition (HD) antennas, to your television.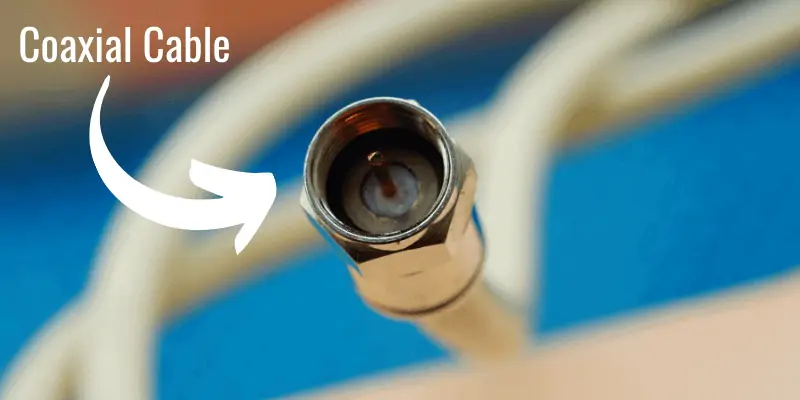 So, just insert your RV antenna's coaxial cord into the coaxial connector on the back of your TV.
What if your television lacks a coaxial port?
Then you'll need a device known as an ATSC Tuner.
Simply connect your coaxial wire to the tuner, and then run AV or HDMI cables from the tuner to the back of your television.
Mediasonic ATSC Digital Converter Box

Step 2. Install Your Television
To reach the cable ports, you may need to remove your TV from the wall mount in certain circumstances.
If this is the case, just re-mount the television on the wall before continuing.
If you haven't yet mounted your TV, be sure to read our guides on how to install a flat-screen TV in an RV and how to connect a TV mount to an RV wall.
Step 3. Scan the Channels
Once your TV is connected to the RV antenna and properly installed, turn on the antenna (if it's amplified) and do a channel search.
The channel scan will be done directly from your television.
And since the procedure varies by manufacturer, you may need to consult your TV's handbook for details.
You may need to modify your antenna and perform the scan again if no channels are discovered.
Tip: Re-scan for channels on a monthly basis to see if you can find any new ones.
Related: How to Make RV TV Antenna Booster?
With the Installation of a New Antenna
If you're going to install an antenna on your RV yourself, be sure to choose one that's built to last or that you can fold down while traveling.
Step 1. Assemble Your Antenna
Unbox your antenna and carefully follow the manufacturer's installation instructions.
If you have a pre-built antenna, you may skip this step, however reading the user manual before installing your antenna is always a good idea.
Step 2. Connect Your Antenna
Attach the antenna to a secure, unobstructed location on your RV's roof.
Tip: Check with your RV dealer or manufacturer to determine whether this system is pre-wired or strengthened.
Because each antenna is unique, consult to the installation instructions for detailed information on how to install your individual antenna.
If you need expert assistance, don't be afraid to ask for it.
Installing an antenna incorrectly on your own might cost you more money in the long run.
If you're using a portable antenna, you may skip this step.
Step 3. Connect the Wires.
Look in your RV for holes or "hook-ups" where the wires may be fed through.
Then, inside the RV, run the power and interface cords so you may connect them to your TV.
Step 4. Run A Channel Scan After Connecting The Cables And Mounting Your Tv.
Refer to the first scenario's stages 1 through 3.
After you've completed your channel scan, you're ready to go!
Tip: The antenna model you choose has a big impact on the installation procedure.
You don't have to connect certain units to the roof since they are moveable.
All you have to do now is locate a good reception location, attach your antenna to your television, and you're ready to go.
Recommended: Winegard RV TV Antenna Buyer Guide
Enhancing Your Television Viewing Experience
Signal problems might occur even with a properly attached antenna, depending on your location.
Here are a few optional equipment that may help you increase your reception and make setup a lot easier.
#1. Rotator for TV Antennas
You may need to rotate your antenna as you travel from place to location to improve reception, and manual changes might be inconvenient.
You can simply modify the angle and direction of your antenna using a remote-controlled antenna rotator.
Some devices even have channel-saving capabilities.
The rotator rotates in the appropriate direction to obtain the optimum signal while you're viewing a certain station!
Although many TV antennas have this capability built-in, standalone antenna rotators are also available for purchase.
#2. Booster for TV Antenna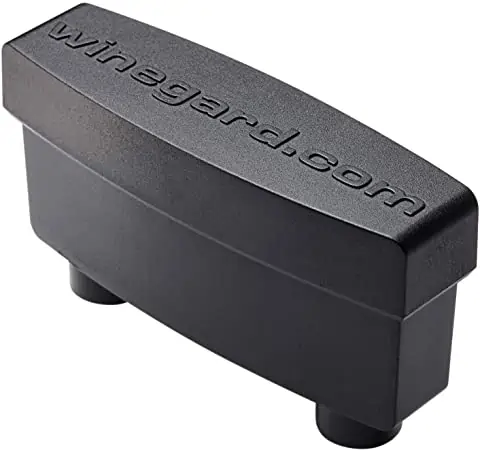 The distance between your local signal towers and other variables like as weather, geography, and your surroundings all affect reception quality.
If you are unable to increase the signal quality obtained by your antenna by rotating it, a TV antenna booster might be used.
You are already benefiting from signal boosting if you have an amplified TV antenna.
If you have a non-amplified antenna, however, you may simply connect it to a TV antenna booster to increase signal quality.
Winegard TV Antenna Amplifier Signal Booster
#3. Antenna Signal Meter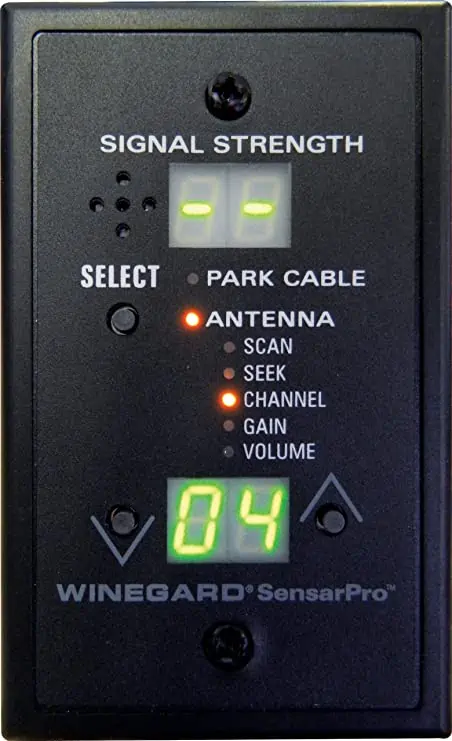 If you want to avoid guesswork, an antenna signal meter might assist.
This gadget attaches to the antenna cable on your RV and checks the signal strength every time the antenna moves.
With a signal meter, you can quickly determine which local stations are within range and speed up the setup procedure.
You may also use a signal meter to:
Amplification may be adjusted to improve image quality.
Turn your antenna (available on certain models)
Audio signal feedback volume may be adjusted.
Winegard Company RFL-332 Sensar Pro Signal Meter
#4. Base Of The Tripod

If you have a portable antenna that isn't attached, a tripod base can be useful.
You won't always be able to pitch a tent on level ground.
Even in inclement weather, these mounts may help keep your antenna sturdy and level.
Some models even have bubble levels to aid with the aligning procedure.
Outdoor Antenna Mount
Recommended: How To Connect Antenna To Samsung TV?
How To Use RV TV Antenna Videos Suggestions From Youtube