There are many reasons why your RV heater could not be functioning.
You can fix a broken RV furnace on your own, depending on the symptoms it's exhibiting.
This article seeks to assist you in that endeavor.
Here, we'll concentrate on the propane furnace, which is the most common kind of RV furnace.
We won't be discussing RV furnaces that use hydronic heat (HydroHot, AquaHot, Oasis) since they are a distinct kind of furnace.
This article assumes that you have a standard propane RV furnace.
Important safety information: Your RV furnace utilizes both electricity and propane, both of which have the potential to be dangerous.
Call a professional if you're not confident working with electricity or propane for anything more complex than the simplest of these solutions.
Let's start now!
How Does a Camper Furnace Operate?
A thermostat, a control board, a relay, a blower motor, a sail switch, a high-level switch, an ignitor, and some ductwork are necessary components of an RV propane furnace, which is a forced-hot-air system.
Traditional RV propane furnaces run on power and propane (12V DC from your RV's batteries).
While the electricity runs the electronics & circuits (in both the furnace and thermostat) and operates the fans, the propane burns to produce hot air.
Setting the thermostat higher than the RV's current interior air temperature causes the furnace to turn on the blower motor, enabling the system to function.
The propane eventually ignites, producing hot air that is dispersed throughout the RV via the ducts if the system is working properly.
That's it in a nutshell.
See our in-depth essay on how an RV propane furnace works for a deeper look at each of the phases involved in its functioning as well as the components needed for it.
What Do Diagnostic Codes Mean for RV Furnaces?
You may use furnace diagnostic codes to help you figure out if anything is wrong and the system isn't functioning correctly.
There will be a diagnostic light on newer RV furnaces.
The circuit board provides signals that cause the diagnostic light to flash many times in response to a certain code (similar to Morse code).
You may analyze the data provided by the diagnostic lights by referring to a chart in the owner's handbook, which is occasionally printed on a sticker attached to the furnace itself.
So, after counting the number of flashes from the light, you'll use the appropriate code from your owner's handbook or the tag on the furnace to determine what it means.
With that knowledge, you may start working on the issue.
Typical Wiring Diagram For An RV Furnace
It will be useful to comprehend how your furnace is wired in order to commence your troubleshooting.
The standard Atwood/Dometic RV furnace is shown in the diagram below.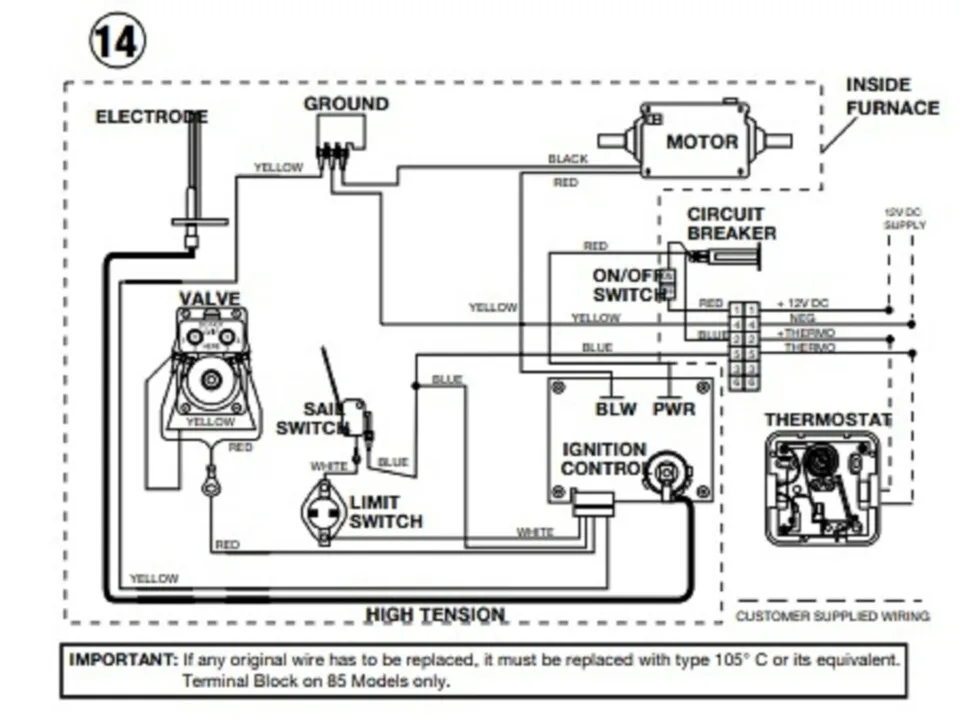 The Most Common Causes of RV Furnace Failure and Solutions to Solve Them
When you raise the thermostat in your RV, your furnace could not start to generate heat for a variety of reasons.
Let's look at the most typical problems and how to fix them.
#1. You Raise The Thermostat In Your RV, But Nothing Happens.
You should hear a fan come on shortly after raising the temperature in your RV.
Your fan/blower motor isn't starting if you raise the thermostat in your RV and absolutely nothing occurs.
There are several reasons why a fan or blower motor could not be working.
Insufficient Power Supply
A reliable 12V power source is needed for the operation of numerous furnace components in a typical RV propane furnace.
Low battery voltage may be at blame if your furnace never turns on at all (you never even hear the fan turn on).
The first thing you should do is to make sure you have enough 12V electricity to operate the furnace by checking your 12V power source.
A dead home battery, for instance, will prevent the furnace from working.
Check the connections along the wire leading from the thermostat to the circuit board of the furnace after making sure you have a reliable 12V power source coming from the batteries in your RV.
To make sure that there is enough 12V power, use a multimeter like this one.
Sale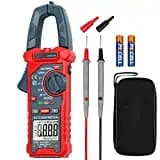 With Auto-ranging and AC/DC Voltage, AC Current, Resistance, Capacitance, Continuity, Live Wire Test, and Non-contact Voltage Detection, the AstroAI Digital Clamp Meter Multimeter 2000 Counts Amp
Flexible Digital Clamp Meter: DO NOT MEASURE DC CURRENT; accurately measures AC Current! Capacitance, Resistance, Diode Continuity, AC/DC Voltage
Large Jaw Opening: Without touching or disrupting the circuit, the jaw opening monitors AC current in a conductor. Its small, sleek size makes it…
−$2.67 $23.99
The Blower Motor Relay is Faulty
The relay on the circuit board may also be the cause of your furnace fan not turning on.
The blower or fan cannot operate if the relay is not opening.
You may do a relay test to troubleshoot in this situation.
In order to test if the fan will operate on battery power alone, you must bypass the relay.
If the fan runs on direct power, the fan is likely in fine condition, and the relay is most likely the issue.
But if the fan won't operate on battery power, it means that your relay is probably functioning properly but that the fan itself is broken (or jammed…
Your furnace can be seized from rust if it has been a long since you used it.
Keep in mind that if your RV furnace is making a screaming noise, the blower motor probably has to be replaced.
Here is a glance at the engine, combustion wheel, and blower wheel of the blower:
Blower motor by Atwood/Dometic:
Sale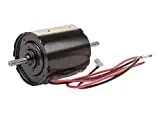 Atwood 37697 Hydro Flame Replacement Motor
ACCURATE – A is an Atwood 37697. For Atwood furnaces, the Hydro Flame 37697 replacement motor is available.
COMPATIBILE – Work with furnace models 85-IV 25, 85-IV 31 compatible.
−$5.88 $66.07
Domiciliary combustion wheel by Atwood:
Sale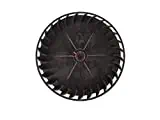 Atwood 33128 Hydro Flame Combustion Wheel
FURNACE PART – Hydro Flame Combustion Wheel, FURNACE PART
TRUSTED BRAND – One of the several furnace options offered by Atwood.
−$2.96 $11.95
Domic/Atwood blower wheel:
Sale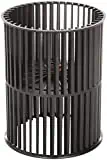 Atwood 33126 Blower Wheel
VERY GOOD BLOWER WHEEL – The Dometic Atwood Blower Wheel has 40 blades and rotates counterclockwise, making it the perfect upgrade for your…
COMPATIBLE WITH – the 8516-III, 8516-IV, 8520-III, 8520-IV, 8525-III, 8525-IV, 8531-III, 8531-IV, 8535-III, 8535-IV, AFMD16, AFMD20, AFMD25, AFMD30, and more.
−$3.60 $24.99
#2. The Fan In My Camper Runs, But There Is No Heat.
If you raise the thermostat in your RV and within a few seconds hear the fan start, but the air it is blowing is chilly and won't warm up, you may have any number of issues, many of which you may be able to fix on your own.
Source of Fuel (Propane)
Your fuel source is the main cause of a furnace that isn't producing heat.
Your propane supply is the first thing to examine since it is the most evident problem.
Make sure you have enough gas to power the heater in your RV.
You can check your tank level without a gauge if you don't have one on hand.
Alternatively, Peter can demonstrate how to check your propane tank without a gauge in our YouTube video:
Additionally, you should check to see whether your onboard propane regulator is working properly and if your propane tank valve is open (did you shut it when you parked your RV?).
For additional details on RV propane regulators, see this page.
Failed Sail Switch
Failure of the sail switch to open is another frequent cause of an RV furnace that is operating but not providing heat.
One of the two safety switches on your RV furnace is the sail switch; if it doesn't open, your RV furnace won't generate heat.
The sail switch may eventually stop working on its own or may just be blocked with dirt, pet hair, bug nests, corrosion, or other debris.
The sail switch could be blown clean in certain circumstances and still function well.
It will need to be changed in certain cases.
In our article titled "What Is an RV Furnace Sail Switch?" you can discover comprehensive information about the sail switch.
A sail swap example is as follows: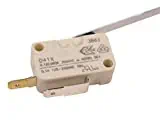 Atwood 36680 Sail Switch
BUILT FOR RV – Sail switch created especially for use with campers and RVs.
COMPLETELY GUARANTEEED – Comes with manufacturer guarantee.
$14.95
Faulty Gas Valve
You could possibly have a defective gas valve if your RV's furnace fan operates but the furnace isn't providing heat.
While someone turns the thermostat to turn on the furnace in your RV, take a seat close to the exhaust vent.
When you switch on your RV furnace, you should first hear the fan start on, followed by a clicking sound from the solenoid.
The ignitor's quick ticking sound and the scent of propane should follow next.
However, if the fan in your RV furnace starts on, you hear solenoids clicking, followed by a fast ticking sound, but you don't smell propane, there is probably a problem with the gas valve.
Here is an illustration of a gas valve for a heater in a Suburban RV:
Sale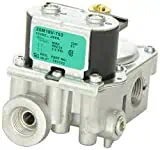 Suburban 161122 Gas Valve
Marine Circuit Breaker with Auto Reset, Rig Rite 12/24 Volt, 40 Amp
−$10.00 $89.95
Invalidation of the Ignitor
Let's troubleshoot the ignitor as that is the next step in the furnace lighting procedure.
Once again, sit at the furnace exhaust port of your RV and pay close attention to what occurs when the thermostat is raised inside.
The solenoid should click once the fan starts to operate.
Next, you'll either hear the ticking slow down or stop altogether.
At this point in the procedure, if you DO detect LP gas but your RV furnace doesn't light, the ignitor may be the cause of the issue.
"My RV Furnace Fan Runs But There's No Heat" is a blog article we wrote that contains instructions on how to test the ignitor.
An example of a Suburban RV furnace ignitor might be: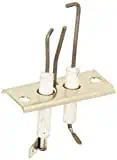 Suburban 230956 Electrode Assembly
Size of the package: 6.35 cm
Size of the package: 2.54 cm
$16.70
Unreliable Control Board
Finally, a problem with the control board may exist if your RV furnace operates, but there is no heat.
This is basically the furnace's brain for the RV.
The control board must receive power, and power must also pass FROM other furnace components via the control board.
Again, see our page for information on how to test the control board if your RV furnace operates but doesn't provide any heat.
A heater control board for an RV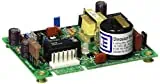 Dinosaur Electronics FAN50PLUS Universal Igniter Board with Fan Control
FAN50PLUSPINS
Size: 3.35″ x 4.25″
$132.75
#3. Your RV's Furnace Starts Up And Generates Heat, But It Abruptly Shuts Off.
There are a few problems to look into if you crank up the thermostat on your RV, it begins heating up correctly and is generating heat, but suddenly turns off by itself before reaching the setting you've set.
Superior Switch
The second of two safety switches in the propane furnace of your RV is the high-level switch, which is often referred to as the high-limit switch.
The high-level/high-limit switch's function is to turn off the furnace when the temperature in the combustion chamber exceeds a certain level.
A leak in one of the combustion chamber tubes or poor hot air exhaustion are two potential sources of this extra heat (which could be due to low voltage causing the exhaust fan to run too slowly or by some other failure in the exhaust system).
Check for anything that could be obstructing or delaying the air intake for the furnace inside your RV to solve this issue.
Also, make sure the exhaust is not clogged (by dust, dirt, debris, insect nests, etc.).
Additionally, look for fractures or holes in the combustion chamber's tubes.
After completing all of this, if there are still no problems, your high-level switch could be defective.
A multimeter may be used to test your high-level switch.
This switch has a high level (or high limit):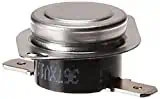 Atwood 37021 Limit Switch
$14.95
NOTE: It's important to remember that if you want to purchase components to repair your RV furnace, you must first make sure the item is the right part for your make/model.
Flame Detector
Your RV propane furnace's flame sensor is a crucial safety component.
The flame sensor generates an electrical current when the propane gas is ignited due to heat.
However, your RV's propane furnace will be entirely turned off if the flame in the combustion chamber goes out.
This happens to stop the flow of gas if it isn't being burned.
Therefore, if your furnace starts to generate heat but suddenly cuts off, the flame sensor could be at fault.
Typically, the ignitor assembly includes the flame sensor.
What Else May Stop An RV Furnace From Functioning?
If the heater in your RV isn't functioning correctly, there are a handful of other simple items to check.
#1. External Exhaust Vent Unusable Or Filthy
In order for the furnace to ignite and function effectively, the exhaust port has to be clear of debris.
Occasionally, mud daubers, spiders, or other insects enter via the outer exhaust port and construct nests that lead to a variety of furnace problems.
It can be beneficial to remove the exhaust housing, look for nests and other debris, and thoroughly clean the area.
Installing screens may be quite beneficial in avoiding this in the first place.
Our RV's furnace exhaust ports fit this kind, and it's possible that yours will too:
Sale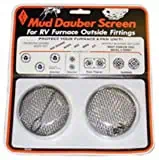 JCJ M-300 Mud Dauber Screen for RV Furnace Outside Fitting
RV exterior fittings for the furnace and fan unit
Fits Suburban and DuoTherm
−$4.04 $17.64
For this and other exhaust ports on your RV, you may buy a kit similar to this one with a selection of screens:
Sale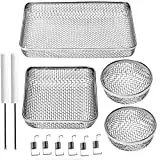 RV Furnace Vent Screen for RV Water Heater Vent Cover, RV Bugs Screen,Flying Insect Screen,Stainless Steel Mesh with Installation Tool
【Package Include】: One RV water heater screen measuring 8.5 by 6 by 1.3 inches, one RV water heater screen measuring 4.5 by 4.5 by 1.3 inches, and two RV furnace screens measuring 2.8 by…
【RV Insect Screen 8.5″ x 6″ x 1.3″】 : Compatible with Atwood 6 & 10 gallon and Suburban 6 gallon water heater vents, the RV insect screen is 8.5″ x 6″ x 1.3″. Simple to install It seems…
−$13.00 $22.99
#2. A Dirty Or Blocked Air Return Grill
RV furnaces often go through extended periods of inactivity, and some of them almost ever get utilized at all.
Prior to utilizing the furnace, always check the airreturn grill (and the area behind it) of your RV for dust, pet hair, grime, and blockages.
While utilizing the furnace, be sure nothing is impeding the fresh air return.
While the furnace is running, keep objects away from the return grill.
#3. Insufficient Combustion
Carefully inspect the exhaust vent for soot if the furnace in your RV isn't functioning correctly.
Soot is a sign of an inefficient combustion.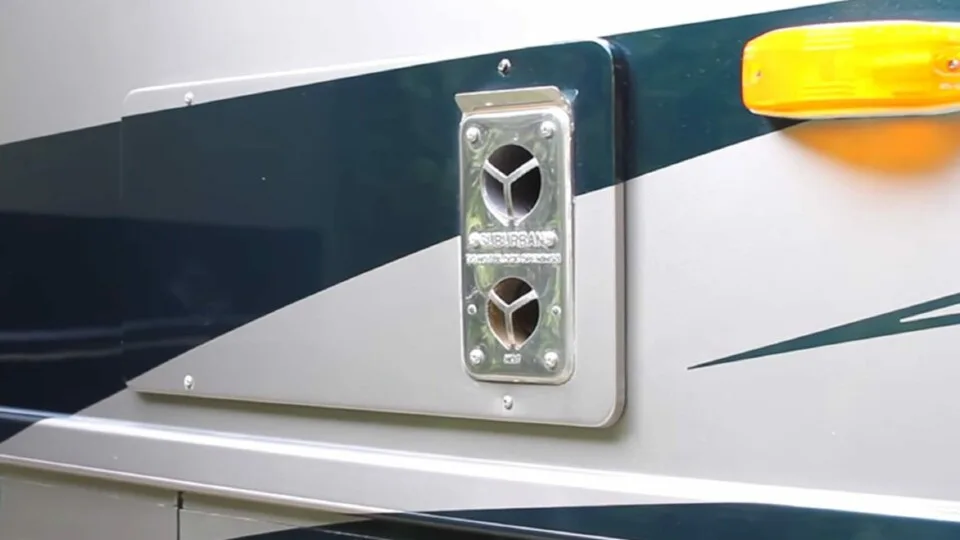 Make careful you only inspect the exhaust vent while it is not hot.
Look for black soot with your finger in and around the exhaust vent.
Do not use the furnace if you see black soot in this region since incomplete combustion may expose you to harmful carbon monoxide gas.
Have a competent technician examine your RV heater as soon as possible.
Have You Ever Had Problems With The Furnace In Your Rv Not Working?
As usual, we'd love to hear from you about any furnace-related problems you may have had and how you handled them.
The fact that RV furnaces utilize both propane and electricity makes them potentially dangerous, even if it's excellent to be able to narrow down the cause of the problem using simple troubleshooting techniques.
To minimize these risks, be sure to consult a professional if you have any doubts about your abilities to correctly diagnose and/or repair the propane furnace in your RV.