Guess where having a refrigerator at home is awesome? inside a house.
Guess which area is annoying? Without a power connection, bouncing around the highway at 65 mph in a large metal box.
Since their introduction, RV residential fridges have caused frustration among RV owners.
In this piece, we'll explore why.
What Is a Residential Fridge For An RV?
The majority of us are guilty of sitting inside our RVs and wishing for one additional comfort.
Therefore, after finishing the installation of our enormous TVs, couches, and charming Keurigs, we move on to the next "necessity" and consider whether we might have a nicer refrigerator.
Not that the fridge in our RV is bad.
However, wouldn't it be wonderful if the freezer stayed cold enough to maintain our ice cream's frozen-solid state? The only thing separating us from Neanderthals, in all honesty, is hard ice cream.
What if we could move our household refrigerator—the one that flawlessly freezes ice cream—into our vacation trailer? Sounds reasonable, doesn't it?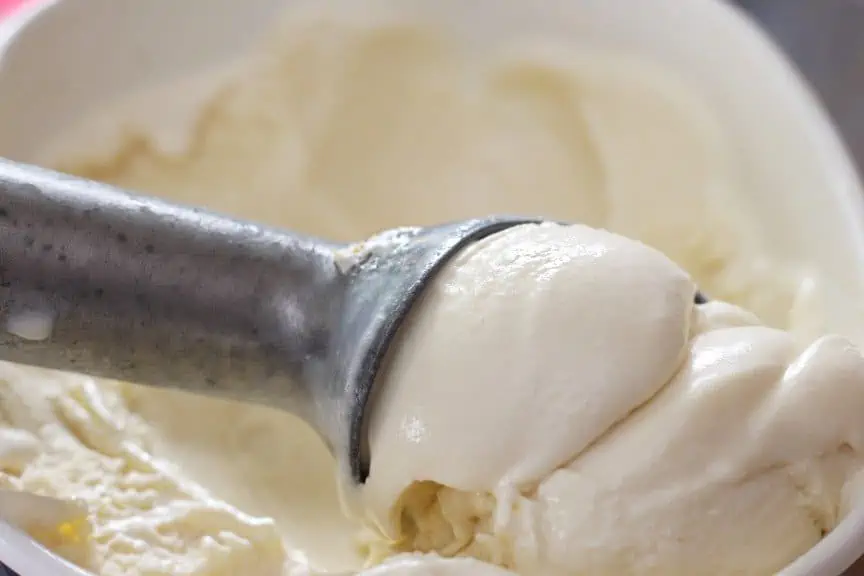 Well, it's not really that easy.
An RV residential fridge is just like the fridge in your home—it plugs into the wall and is powered by 110V AC, as the name suggests.
RV absorption refrigerators, however, may be powered by either gas or electricity.
2 Way RV Refrigerators VS. Residential RV Fridges
Most of us are acquainted with household refrigerators.
They arrive in large boxes that our children use as forts, and once we plug in and install the ice machine, we leave it there.
For the most part, we don't understand the inner workings and dirty bottoms.
When we plug in the refrigerator, it typically operates for a decade or two until we upgrade to something nicer and relegate the "old" refrigerator to the garage.
Our RVs, on the other hand, employ more compact 2-way RV refrigerators.
The 2-way fridge gets its name from the fact that it can use either electricity or propane to power it.
We have power while we are hooked in with connections and LP (liquid propane) when we are unplugged, making it the ideal setup for our house on wheels.
These 2-way RV refrigerators function fine, however they are often smaller than our refrigerators at home, and people often demand "more/bigger/better."
The tendency now is to replace them with domestic fridges in new RVs.
5 Significant Arguments Against RV Residential Fridges
Let's go further and examine the reasons why residential freezers for RVs aren't always a smart choice.
#1. Not Travel-Ready
Your home refrigerator won't continue to be powered while you're traveling unless you have an extension cable that extends 300 miles.
You will thus need a backup power supply.
However, are you really planning to run your generator (if you have one) the whole way? Your generator would endure significant wear and tear in addition to high fuel expenses.
Of course, you could add a number of solar panels and an inverter, but this requires a large battery bank, a dependable inverter, and a lot of solar panels to provide continuous electricity.
In overcast conditions, solar power is reduced, and at night, it is completely gone.
You know how when you open the doors on your RV fridge, you have a habit of clicking the latches with muscle memory? Recall the function of the latches.
While you bounce along the road, they keep the fridge doors closed.
Sadly, locks are not available on residential refrigerators for RVs.
The majority of RV owners who have domestic fridges use bungee cords to fix this issue.
If not, they may anticipate having to clean up some unpleasant spills when they get to camp.
Many vacationers are turned off by the difficulty of always having to remember to hang bungee cords from the fridge.
#2. Requires Significant Modification To Fit In Older RVs
RV home fridges also have a greater spatial footprint.
RVs are lacking in one area, which is space.
There is only so much space in the kitchen, even with slide-outs.
With residential refrigerators, newer RVs lose useable room that smaller refrigerators would not have required (for example, storage space).
A home fridge being retrofitted into an RV fridge's former location is much worse.
The residential versions have greater heights, widths, depths, and weights.
Any cabinets, drawers, or shelves below (and maybe above) the previous refrigerator will need to be removed since these units must be placed on the ground rather than in a cabinet enclosure.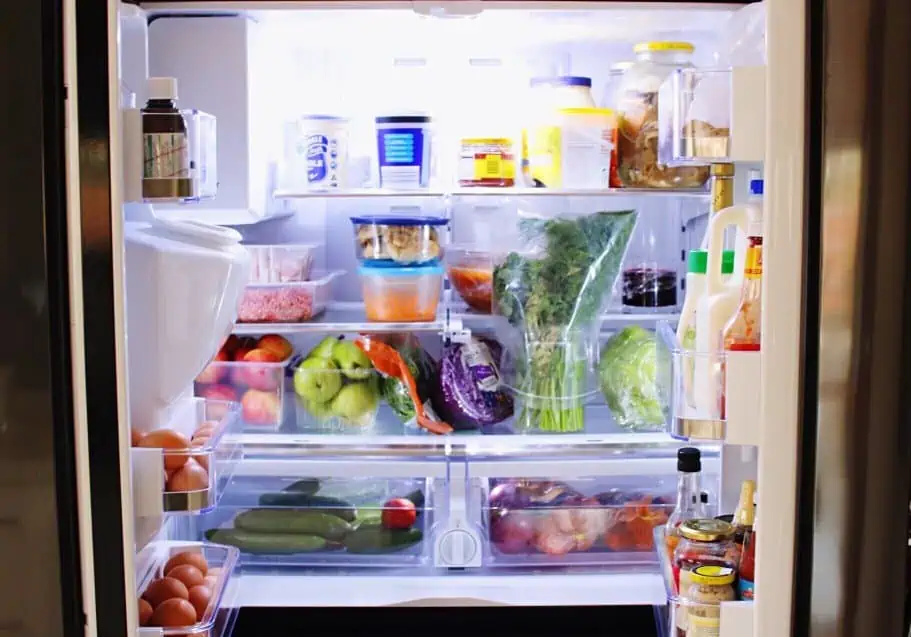 You'll also need to broaden and deeper the enclosure, which will take up less cabinet space next to it.
Even worse, the additional weight may need strengthening of the floor.
Most people don't consider weight, although residential units are much heavier and have more internal cubic feet.
What are we supposed to do with all those additional cubic feet? We pack it full of pounds of delectable food as well as bulky bottles and cans.
Before you know it, your nice refrigerator has gained several hundred pounds of additional weight.
#3. Insufficient Power Upgrades Make It Unsuitable for Boondocking
How about the squatters? Contrary to popular belief, more boondockers than average camp.
Additionally, the capacity of campgrounds and parks cannot keep up with the recent surge in RV purchases.
As a result, more RV owners will inevitably choose unhooked, dry camping.
For all of the systems in your RV to function, you need power sources.
Fortunately, the majority of boondockers have thoroughly researched their alternatives and have all graduated to the level of junior power plant engineers.
To power TVs or even CPAP equipment, they have enhanced battery banks and inverters based on required research.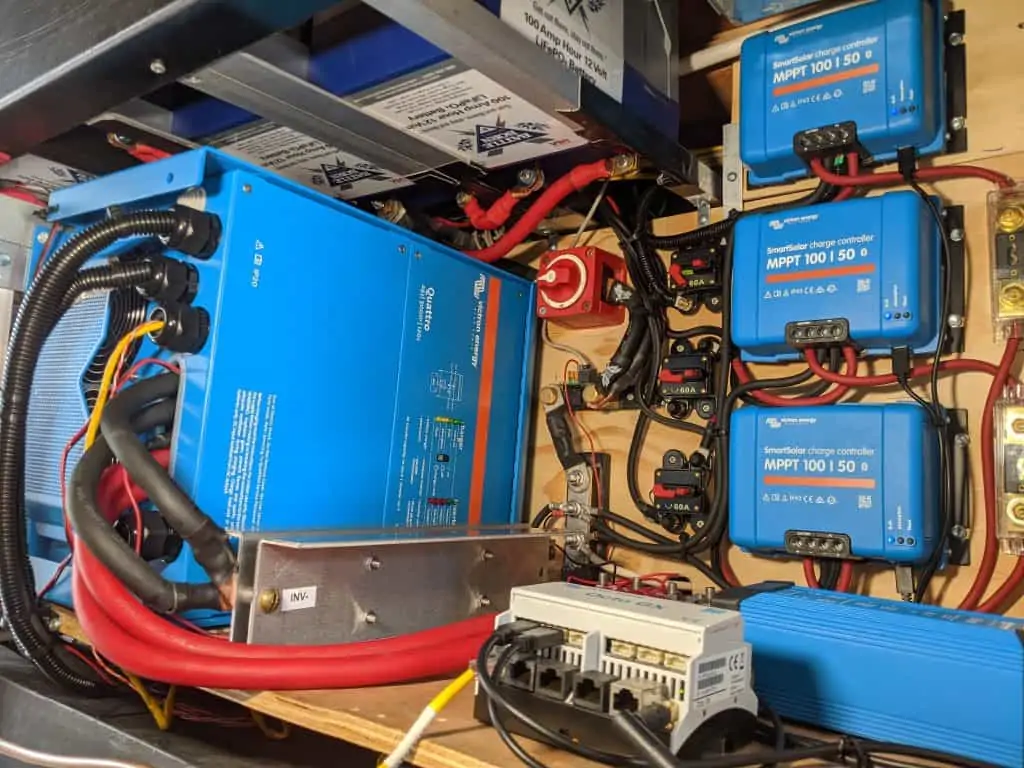 Boondockers strike a balance between the comforts and accessories they need and the usage of generators and solar panels to power their RVs.
Then along comes the energy-guzzling household refrigerator with its motors and compressors that need intermittent 24/7 operation to maintain ice cream's hardness.
This now poses a challenge.
You must either expand the number of solar panels on your roof or run your generators longer each day.
For a brief overnight trip, using the generator more often would be acceptable, but this is not an option for longer journeys.
When a good RV absorption fridge can function dependably on their present power sources, the advantages of a home refrigerator for regular boondockers do not exceed the expenses.
Personally, we like living off the grid and do so approximately 3/4 of the time.
We have invested a lot in our ultimate solar system, and we do have a residential-style refrigerator (DC compressor).
However, this is a hefty commitment.
#4. Exorbitant
Why do we only buy major appliances for the house once every ten years or more? because they are pricey and the ones we currently own are often in good condition.
Even though they are more expensive than residential refrigerators, RV absorption fridges are usually more affordable.
Additionally, the cost of operation is lower.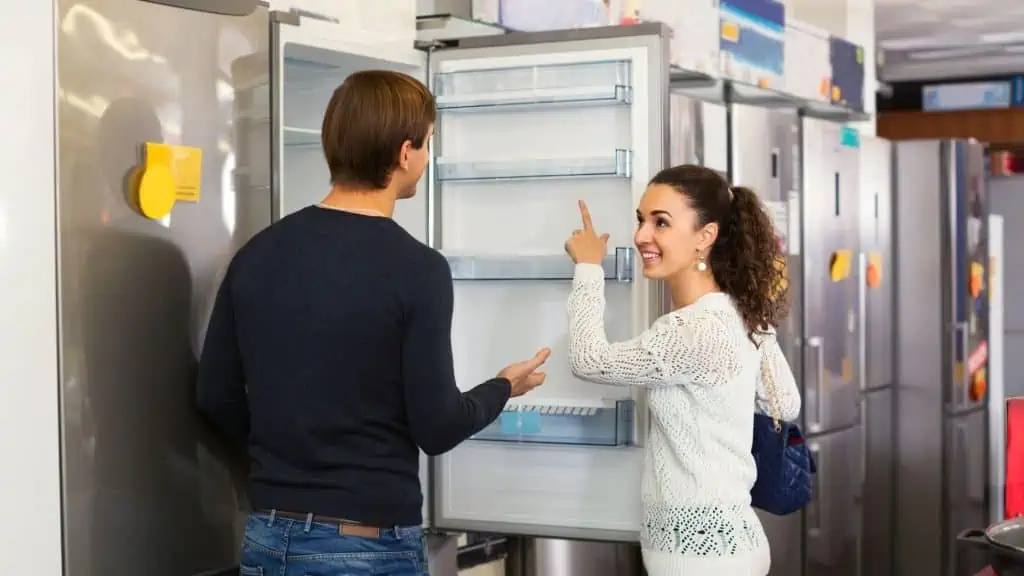 However, the RV versions are much smaller and have fewer bells and whistles than the home ones.
They probably won't last as long as an RV absorption fridge, though.
Keep in mind that you're not only spending money on the fridge.
You are purchasing all the necessary components to power the refrigerator.
Whether you include up the golf cart batteries, a large inverter, solar panels, and generator fuel, you have to wonder if it was ultimately worth it to eat that gallon of rock-hard ice cream.
The most common response is a resounding "no." Consider how those expenses may be used to purchase items that you need or want, such as upgraded RV faucets, lithium batteries, or additional gasoline for longer trips.
#5. A Lot Of RV Mechanics Won't Touch Them
Residential refrigerators are stationary objects that are kept in kitchens (or maybe garages) until they finally pass away due to aging and are disposed of in landfills.
They aren't meant to cross the globe or go slowly down the highway.
When an appliance is abused by the open road, things go awry.
Shelves and drawers fail and separate, fans stop fanning, compressors stop compressing, and wire connections become slack.
The list continues.
The residential fridge in an RV is almost certain to malfunction far sooner than anticipated.
So what do you do?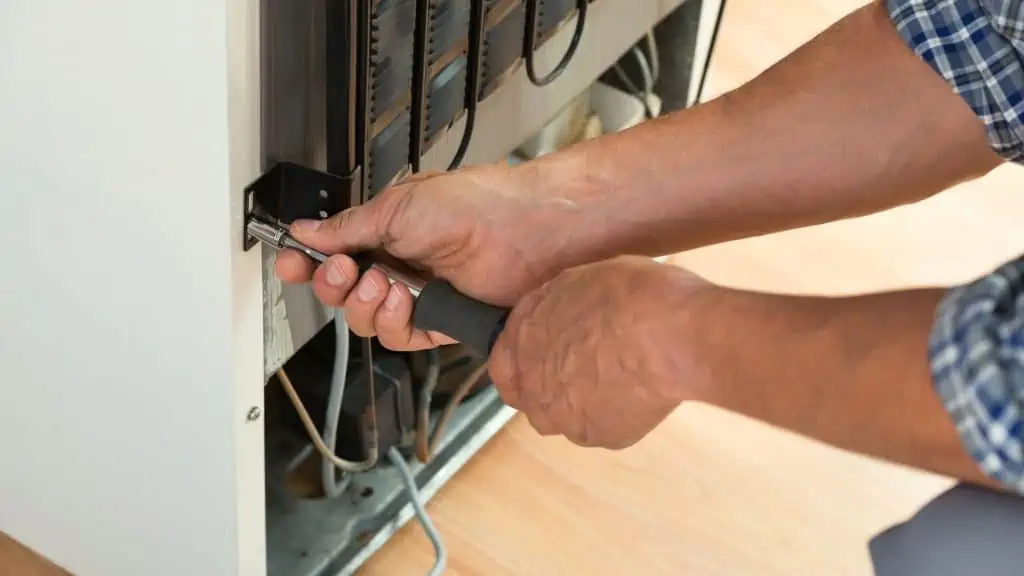 RV refrigerators are where service technicians draw the line.
Both your home appliance technician and your RV service technician won't ever attempt to repair your home appliances.
Why? The fact that "home" is in his name prevents the home appliance technician from visiting your RV.
Additionally, RV technicians are only qualified to operate on conventional RV freezers that are powered by propane or electricity.
So what happens if the house refrigerator that is also a transportable device breaks down?
That is a tremendous conundrum since neither of those experts wants to enter this murky territory.
As a result, no one wants to provide the service, leaving the owner of an RV residential fridge in a difficult situation.
There just isn't a correct response to this issue.
(Sorry!) Unfortunately, the fridge will generally need to be taken out of the coach in order to be maintained, making RV absorption refrigerators the better choice.
Do Residential Fridges for RVs Pay Off?
Whether you're a full-time traveler or just a weekend warrior, your days on the road should be enjoyable and satisfying.
You shouldn't worry about things like whether you remembered to bungee cord the fridge doors closed or where the next power outlet will be during these days.
Residential refrigerators may be very excellent if you're moving from park to park, but they need major adjustments to work if you're attempting to camp off the grid.
We have personally utilized every kind of RV refrigerator throughout our travels, and we continue to believe that the absorbtion is the most practical.
Our ideal refrigerator, which we now use, is a DC compressor type.
This provides us a fridge that is designed for an RV yet cools well and has the facilities of a home unit, giving us the best of both worlds.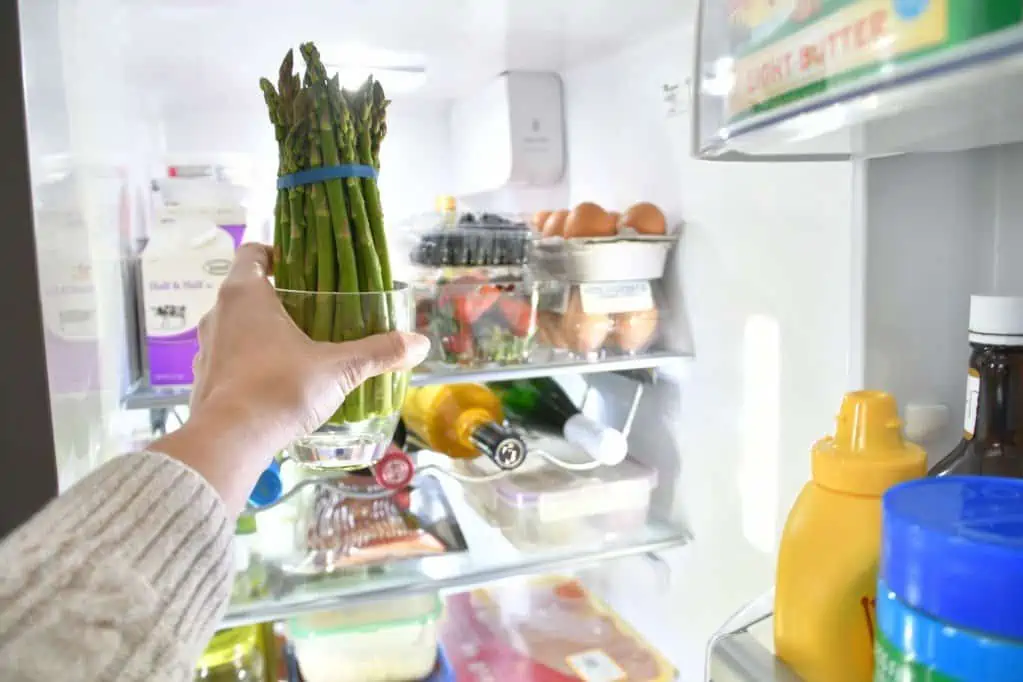 RV Residential Refrigerator Videos Suggestions From Youtube