You have purchased your first RV and are unsure of what extras you need.
How can you distinguish between what is necessary and what isn't if you don't want to spend a lot of money on things you won't use? Fortunately, Amazon has some fantastic RV accessories.
All of the items on this list are available on Amazon, making it simple to purchase them all in one location.
Check out the top RV accessories on Amazon to select what you'll need for your first camping trip and subsequent outings.
Let's start now!
Which Extras Do I Need For A New RV?
Always use caution while purchasing RV accessories.
There are so many options on Amazon that you could get yourself purchasing something you don't really need.
RV influencers will recommend a few essential RV accessories.
When you first start your camping trips, recommendations are an excellent place to start.
But if you get into the pattern and start going further and spending longer periods of time, you'll want more than just the necessities.
RV accessories make camping more enjoyable.
Some items are essentials for camping.
Others enhance and safeguard your experience.
Avoid making impulse purchases.
Consider how much it will enhance your camping experience, when you'll use it, and how often you'll use it.
Let's take a look at some of the RV accessories available on Amazon and why you should buy many of them.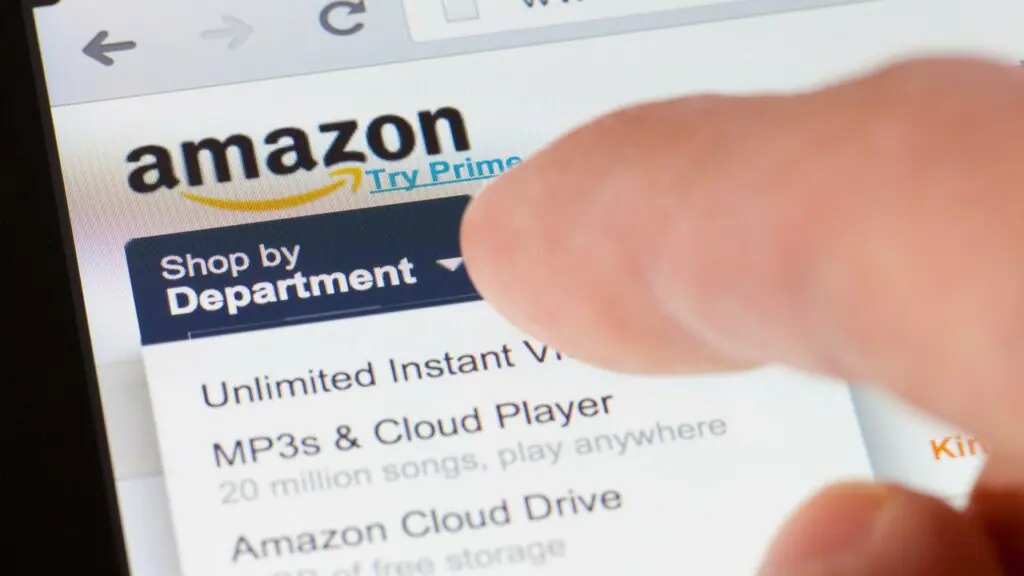 Finding the Best RV Accessories on Amazon
You will need wheel chocks, a water hose, and a sewer hose before to going on your first camping trip.
Some of the goods on our list, such as a Garmin RV GPS or a keyless entry door handle, are not initially required but become useful as you camp longer.
Recommended: Best Must Have RV Accessories of 2023
Kohree Camper Leveler Kit for Travel Trailers with RV Curved Levelers, Wheel Chocks, Anti-Slip Mats, up to 35,000 lbs, Faster Than RV Leveling Blocks Ramps Chocks, 2 Packs
In comparison to the conventional plastic squares or wooden planks, these leveling blocks are simpler to drive up on.
Your RV will just roll forward as high as necessary to get to a level position because to the way they are built.
Camping requires you to check that your RV is level.
To guarantee optimum operation if you have a propane refrigerator, you must be level.
In an unlevel RV, you don't want to be moving about or attempting to sleep.
To make leveling easy for you, get this kit.
Camco EVO Premium Water Filter for RVs, White (40631)
5-Micron Hose Filter: Our GAC (Granular Activated Carbon) filtering minimizes poor taste, odor, chlorine, and sediments;…
Filter: The Camco filter system comes with a filter housing, a 12-inch extension hose, and a changeable…
Most likely, the water entering the pipes of your RV is not particularly pure.
It is essential for your health to purchase a water filter because campgrounds do not filter their water supply.
The foul taste will be lessened and hazardous germs and silt will be filtered out by this RV addition.
Even if it's not necessary to start camping with it, it should be the next thing you buy.
Infected water should not be used for drinking, bathing, or dishwashing.
RVLock V4 Key Fob and Keyless Entry Keypad, RV/Motor Home Door Lock Accessories, Upgraded Full Metal Lock
The RVLock V4 Keyless Entry Handle was developed by a small family firm in Utah, USA, and has a keypad and key fob entry.
A keyless RV handle that is made entirely of metal, the RVLock V4 is the most innovative and secure in the industry.
Did you know that many RVs may be unlocked with a master key? Dealers sometimes use a set of keys that can unlock many RVs so that staff members don't have to remember which key opens which RV.
Once you've begun camping, you'll want to make an investment in a keyless RV entrance door handle, particularly before embarking on a lengthy journey.
Get a safer lock in place of the conventional one.
For those who often misplace their keys, forget their keys, or lock themselves out, these are fantastic RV additions.
You just need to enter the code, and you're in.
This item is a standout among Amazon's selection of RV accessories.
Related: Best RV Trailer Accessories of 2023
Garmin RV 890, GPS Navigator for RVs with Edge-to-Edge 8" Display, Preloaded Campgrounds, Custom Routing and More
Large 8″ RV navigator with settings for portrait and landscape mode and a high-resolution touch display
Custom routing determines the ideal route by taking into account the size and weight of your RV (not available in all areas)
The Garmin RV GPS is another optional but nice-to-have RV equipment available on Amazon.
You probably don't need this if you just visit your nearby campsite a few times each year when driving along the road.
But this is a really significant addition to your RV accessories if you're planning lengthy journeys to remote locations.
This Garmin is listed as "Amazon's Choice" among portable GPS devices on Amazon.com.
Low clearances, tunnels, and tight bends are all details that an RV-specific GPS will reveal that a normal automobile GPS system would not.
RVers who travel across the nation need to have this on hand to guarantee a secure trip.
Camco TastePURE Drinking Water Hose for RV, 50 Feet, White (22753)
Portable water hose with several uses: This water hose for RVs is excellent for camping, RVs, gardening, washing, watering, and more.
RV fresh water hose is comprised of BPA- and phthalate-free PVC and won't give your water that taste, making it safe for drinking.
A drinking water hose is a need for your first camping trip.
This popular 50-foot Camco hose offers the length required for all designs of campsites.
When the pedestal and water connection are towards the back of the site, shorter hoses could not reach.
Purchase a 50-foot hose to eliminate any concerns regarding the length of your line.
To ensure clean, safe drinking water, you must have a separate drinking water hose.
RVGUARD RV Water Pressure Regulator Valve, Brass Lead-Free Adjustable Water Pressure Reducer with Gauge and Inlet Screen Filter for RV Camper Travel Trailer
FEATURE: Protect water lines against damage caused by high pressure; appropriate for plumbing in campers, trailers, and RVs.
SAFETY: Lead-free brass of Class C46500 that has undergone a hot casting process treatment. Each regulator is examined to see whether it has fewer…
A water pressure regulator is another device that you should get right away, much like the water filter we previously suggested.
The pipes in your RV are shielded by this attachment, reducing the pressure that enters.
From one campsite to the next, the water pressure is unpredictable, and you don't want your pipes to explode.
Buy one of them right now since they're not too pricey in comparison to other RV accessories that Amazon offers.
Related: Best RV Organization Accessories of 2023
Camco 20′ (39742) RhinoFLEX 20-Foot RV Sewer Hose Kit, Swivel Transparent Elbow with 4-in-1 Dump Station Fitting-Storage Caps Included , Black , Brown
Set Includes: The RV sewer hose kit comes with two 10-foot RhinoFLEX sewer hoses that already have a swivel bayonet and lug…
Durable Construction: The RV sewage hose is built of 23 mils of polyolefin and strengthened with steel wire; incorporates…
A sewage hose kit is yet another essential item for your first camping trip.
You need one of these hoses to be able to empty your tanks.
The transparent elbow aids in flow monitoring to detect when the tanks are close to run dry.
One of the greatest brands is RhinoFLEX, so you may dump with assurance knowing the connections are secure and there won't be leakage.
Additionally, this kit includes four different fitting caps so that your hose may safely connect to the sewer wherever you camp.
Pro tip: Check out 20 RV Sewage Accessories that Don't Stink if you're solely searching for items for your sewer system.
Camco 20 Ft (43051) Sidewinder RV Sewer Hose Support, Made From Sturdy Lightweight Plastic, Won't Creep Closed, Holds Hoses in Place – No Need for Straps
The best support and defense for your sewage hose: The Camco 20-foot Sidewinder RV Sewer Hose Support raises and supports a…
Simple setup and preparation: Conveniently assembled-free and ready to use right out of the box. Comes…
You can wait to buy this sewer hose support until after you've started camping, just as you can with the keyless RV entrance door.
Your camping trip will be so much more enjoyable if the sewage hose is elevated and slopes downhill.
This makes sure that there are no obstructions in the hose.
It's not necessary to have it before your first camping trip, but you should have this RV extra soon after.
Scott Rapid-Dissolving Toilet Paper, 48 Double Rolls (6 Packs of 8) = 96 Regular Rolls, 231 Sheets Per Rolls, Made for RVs and Boats
48 double rolls (6 packs of 8) and 96 normal rolls (with 231 pages each) are included.
Designed especially for use in RVs, boats, buses, and other similar vehicles
RV toilet paper is the last item you need before going on your first camping vacation.
Some newcomers are unaware that since normal toilet paper doesn't degrade quickly, it cannot be used in an RV.
Thankfully, purchasing this RV accessory from Amazon is one of the simplest options.
Regular toilet paper has the potential to jam in the black tank and block your pipes.
So before leaving, gather many rolls of Scott RV toilet paper that quickly dissolves.
Remember to read our review on Scott Rapid-Dissolving RV Toilet Paper if you're still debating buying some!
TireMinder i10 RV TPMS with 4 Transmitters
Dimensions of the Package: 23.368 H x 7.366 L x 18.542 W (centimetres)
Up to four different cars are being watched
Get a tire pressure monitoring device before you start driving further distances and putting a lot of miles on your RV (TPMS).
This RV add-on is another another safety feature.
While you're on the road, a TPMS will keep an eye on the temperature and pressure of your tires.
The idea is that you can stop before a tire blows out if you notice a sudden rise in temperature or a sharp drop in tire pressure.
They are undoubtedly useful to have even if they don't always stop blowouts.
The "Amazon's Choice" TPMS for RV tire pressure monitoring systems is this one.
Related: Best RV Bathroom Accessories of 2023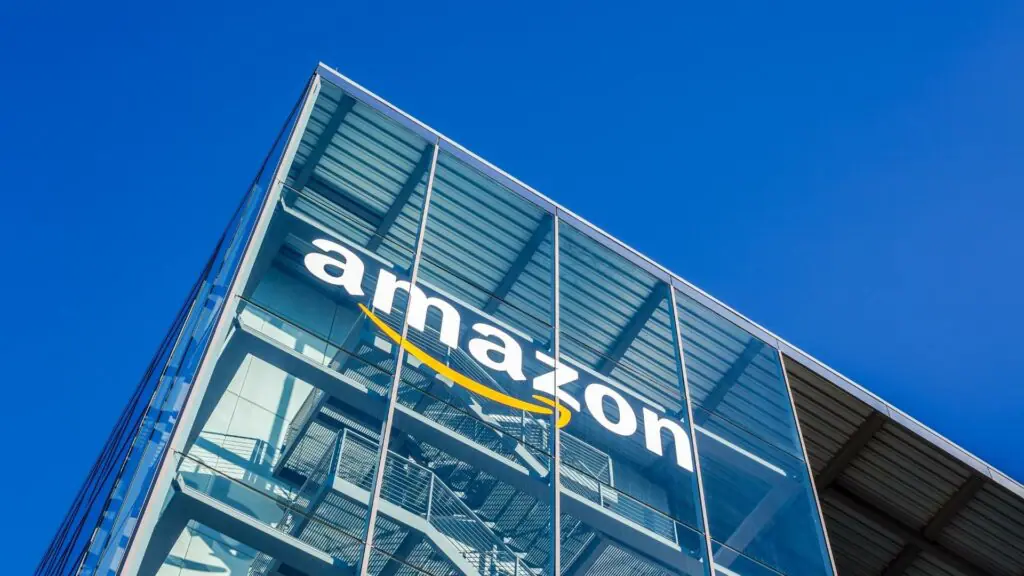 Amazon Has The Best RV Accessories
Do some study to learn why you need certain RV accessories.
Amazon could recommend products you don't really need.
It's also possible that these are extras that Class A motorhome drivers will utilize but that people towing 25-foot travel trailers won't need.
Avoid wasting time and money by using this list as a reference while making decisions.
You can be certain that they'll improve your camping experience since these are the greatest RV accessories available on Amazon.
Do you own each one? Do you have any further items to add to the list?