Put an end to trying to hold and elevate your RV bed. For simpler access, invest in an electric RV bed lift.
Do You Need An Electric RV Bed Lift Upgrade?
We've all gone under the bed to grab something, and it probably went like this: you raise one side, the person you found to assist you lift the other, and you grudgingly rely on them to keep it from falling while you reach in to collect the object.
The two of you wait for the other to squeeze their finger before gradually lowering it.
Or maybe you boldly handled it alone, gripping the cover with one trembling arm while using the other to feel around.
In any event, it's difficult to get to the space beneath your RV bed.
Related: Best RV Bunk Bed Railing of 2023
RV Bed Lift Electric Systems
You can easily and securely reach the storage beneath your RV bed with an electric bed lift.
You won't need to struggle to raise and support your mattress.
Purchasing the necessary parts and putting together a lift system yourself is undoubtedly an option for RVers who are exceptionally handy.
Since they are electric bed lifts, some electrical work will be necessary.
If you want to go this path, you must make sure the components you buy are built to support the necessary weight.
The height it will elevate to and how it will connect to your bed frame are other factors to take into account when designing a DIY RV bed lift.
Related: RV Folding Bed – Read This Before Buying One
Which Kind Of Lift Do You Require?
There are a few possibilities for a bed lift, depending on how your RV is built up.
An electric RV bed lift that elevates the whole bed straight up and down is certainly what you need if you have a camper van with a built-in bed or a toy hauler.
The foot of the bed will be tilted up at an angle for individuals with travel trailers, conventional fifth wheels, and motorhomes.
Similar to your car's rear hatch, compressed shocks are often used to adjust angle raises.
In actuality, they run without electricity.
HappiJac produces both bed raise kits and truck camper jacks, which are their two main products.
These kits are ideal for your RV if it has an open toy hauler.
It is a significant effort to install the lift since it has to be mounted properly and some electrical work needs to be done.
The fact that these kits are made for RVs is their biggest advantage.
RV-specific weight ratings and installation guidelines will be provided.
The majority of RV shops are likely to be acquainted with these goods and capable of installing and maintaining them as necessary.
Once fitted, these lift systems are easily operated with a button press.
Related: Get RV Bunk Beds Inspiration Ideas
Bed Lifts For Small Rooms
The ability to raise the whole bed toward the ceiling is impractical for RVs with conventional bedrooms.
The most probable solution in this case is a bed that tilts upward at the foot.
For ease of usage and installation, gas shocks are most often used in these systems.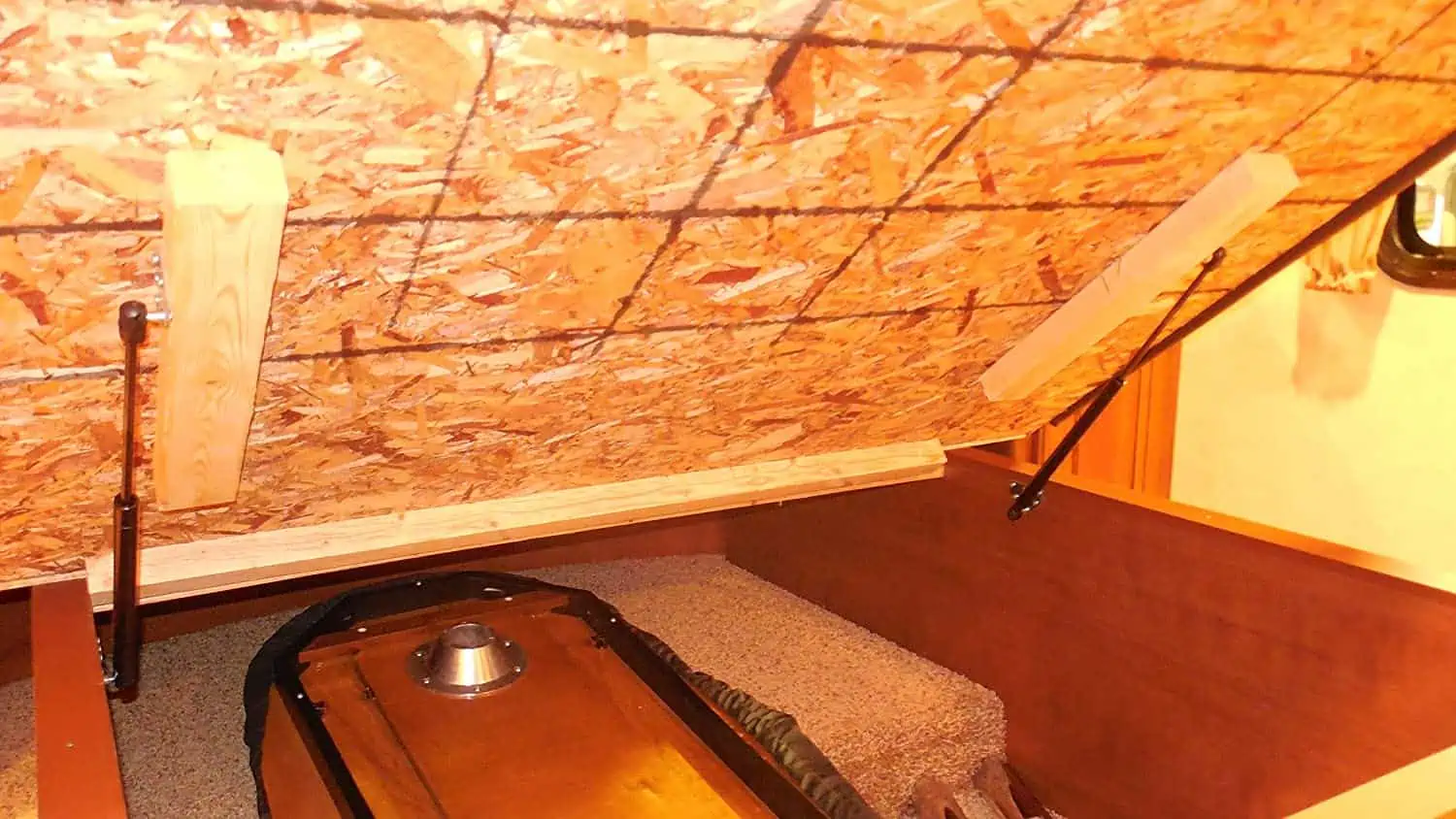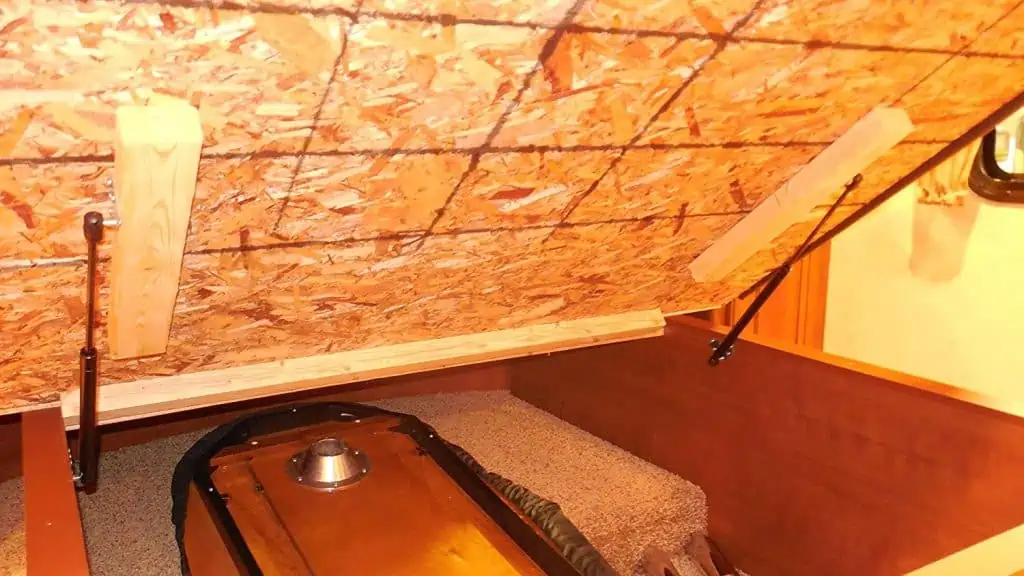 They are an excellent way to reach the under-bed storage in your RV even if they are not electric.
One compressed gas shock will be attached to the bed foundation and mattress support on each side of the mattress.
These components are available for purchase online, at the majority of hardware shops, and at large box retailers like Harbour Freight and Home Depot.
In order to make the procedure simpler, kits are now offered by businesses like Hatchlift.
RVers are aware of the significance of storage space and accessibility.
You may use the space beneath your bed for more than simply unwanted stuff by adding the convenience of an RV bed lift.
Related: How To Make An RV Dinette Bed More Comfortable
Upgrade Your Camper With An Electric RV Bed Lift Videos Suggestions From Youtube