Some people like their Sleep Number mattress at home and wish they could have one in their RV.
After all, it only takes one night of sleeping on the mattress that came with your RV to make you want to look for a better alternative.
Despite the high cost of many RVs, they generally come with mattresses of comparable quality to those found in a college dorm.
You do not want to begin your day of exploration with aches and pains.
Is there a sleep number bed in an RV?
Let's have a look.
What Exactly Is a Sleep Number Mattress?
The mattress settings on Sleep Number beds may be adjusted to obtain the appropriate firmness for a good night's sleep.
These mattresses are popular because they include DualAir Adjustability, which allows couples to have separate settings depending on their preferences.
Sensors in certain higher-end Sleep Number mattresses automatically alter firmness, comfort, and support to create the ideal sleeping environment possible.
Related: Best Three Quarter Mattresses of 2023
Is it possible to use a Sleep Number bed in an RV?
A Sleep Number bed may be used in an RV.
You should, however, account for the weight differential.
Although the weight difference is unlikely to be significant, if you've already exceeded your cargo carrying or towing limit, you'll need to remove goods to compensate.
Related: Simple Guidance For You In Cut Corner RV Mattress Replaced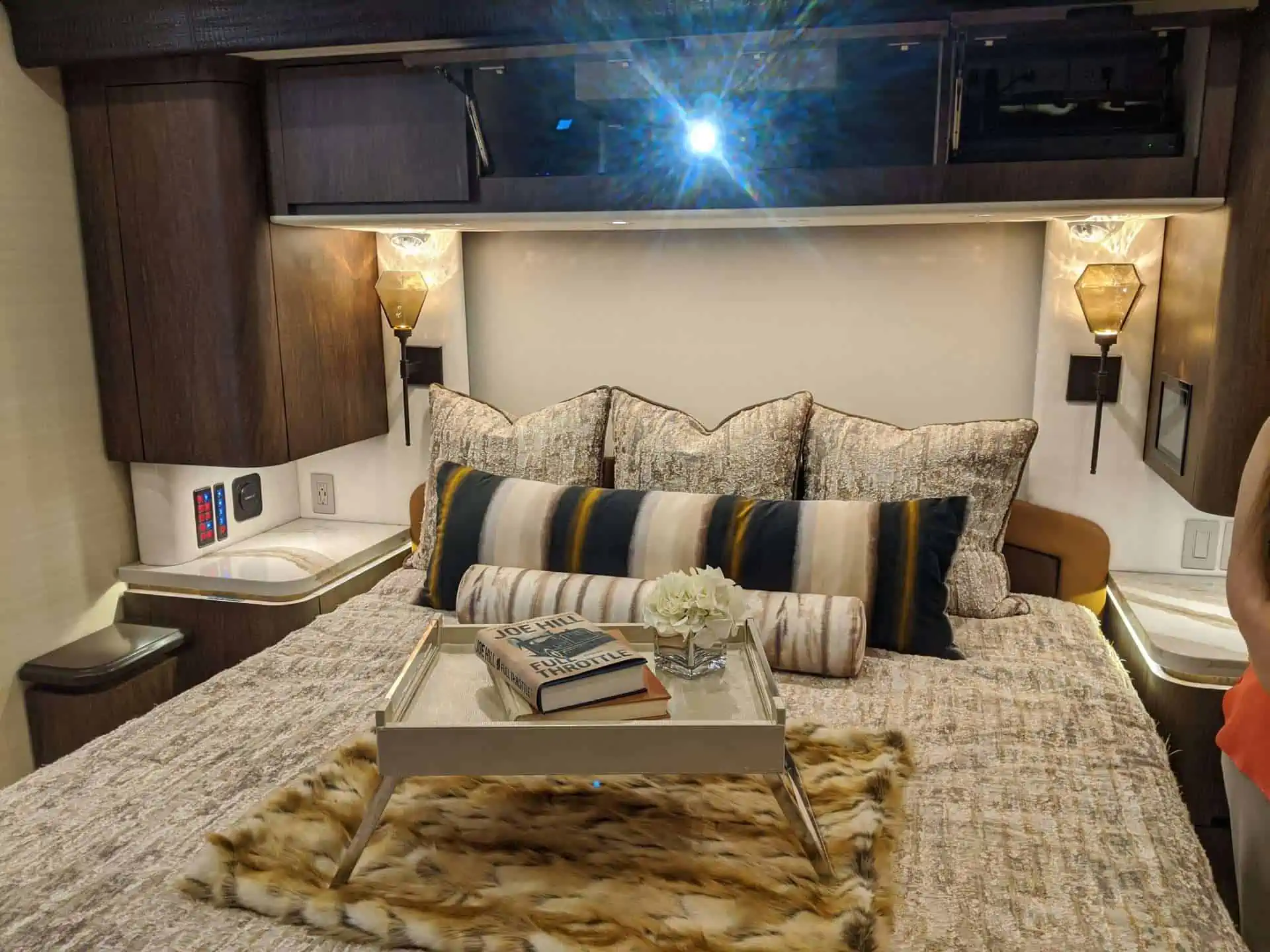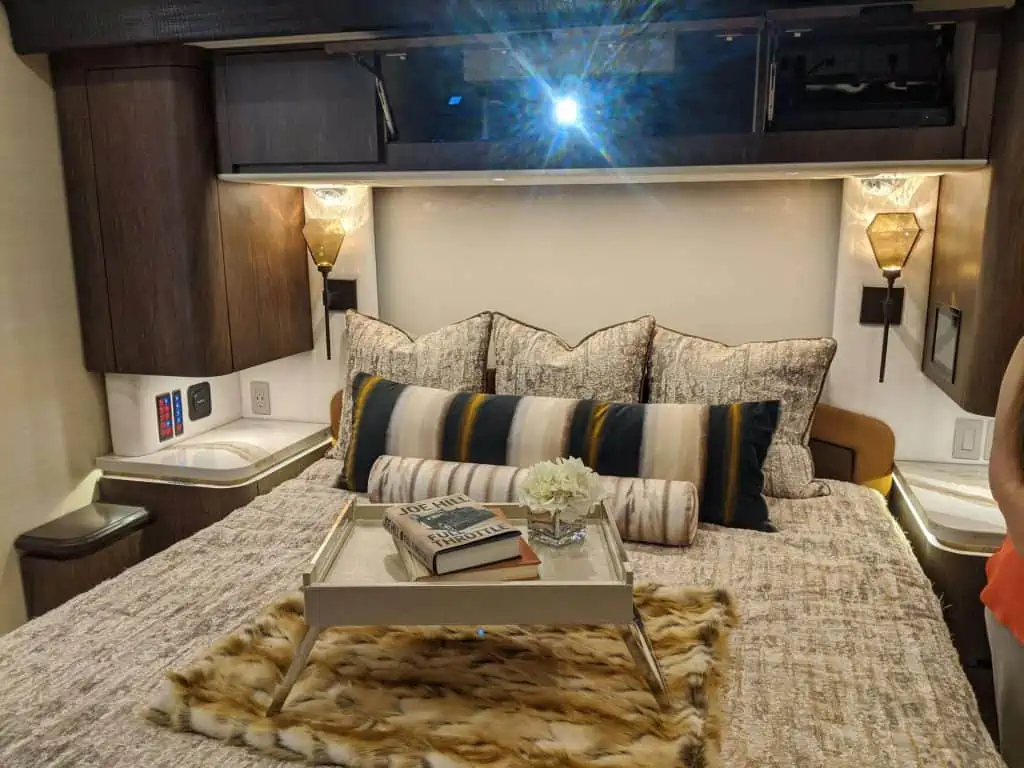 Is there a Sleep Number mattress for RVs?
For RVs, Sleep Number manufactures mattresses that accommodate the smaller queen and king-size beds.
If you have a medical condition that necessitates a comfortable mattress or just value decent sleep, you might consider the Sleep Number R5 and Sleep Number R3.
Advanced DualAir technology is used in these mattresses to allow for maximum comfort level adjustability.
These beds can cushion and support your neck, back, and hips all night long while yet fitting within your rig.
Pro Tip: While on the road, a good night's sleep is crucial! Learn all you need to know about RV mattress sizes so you can fall asleep quickly.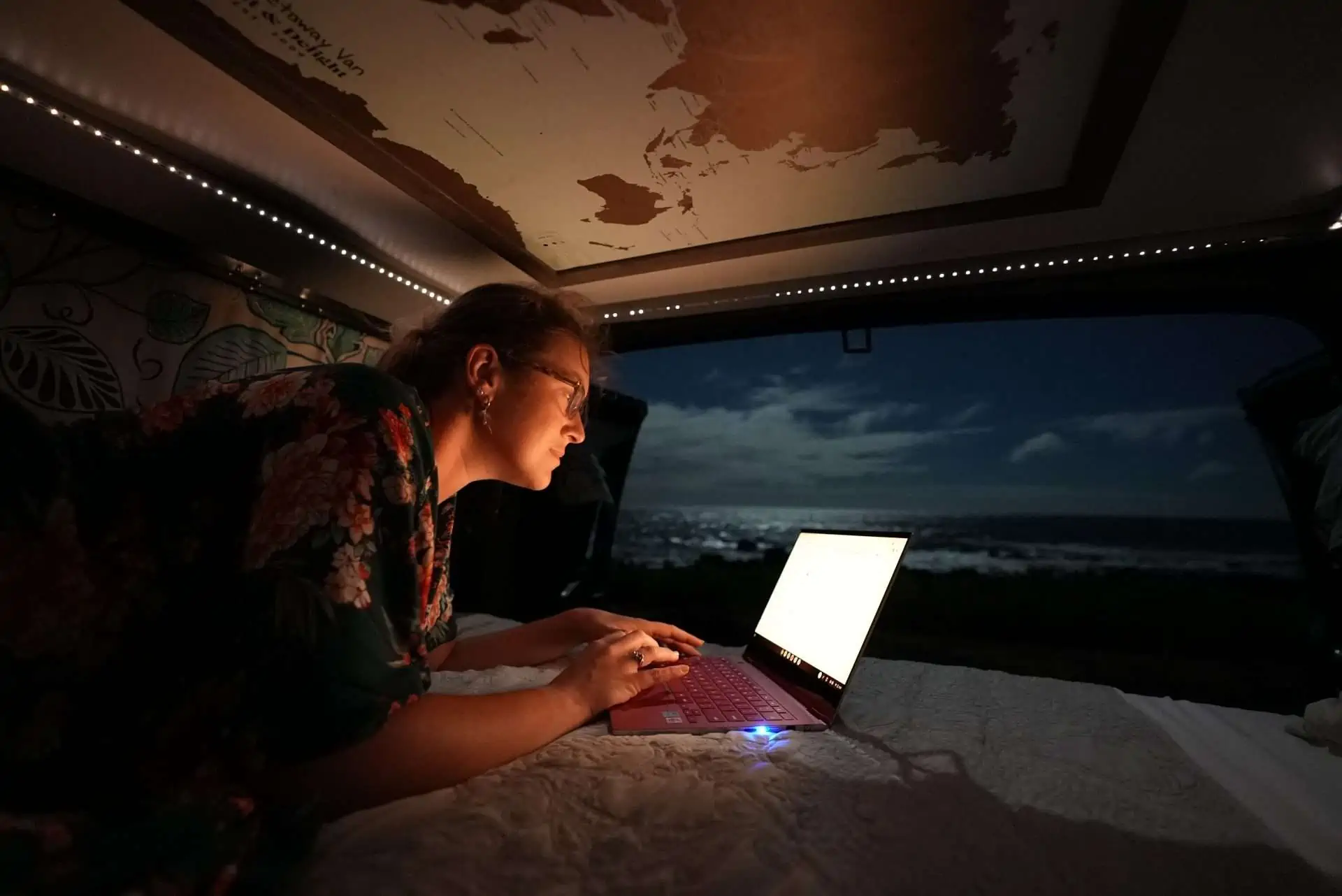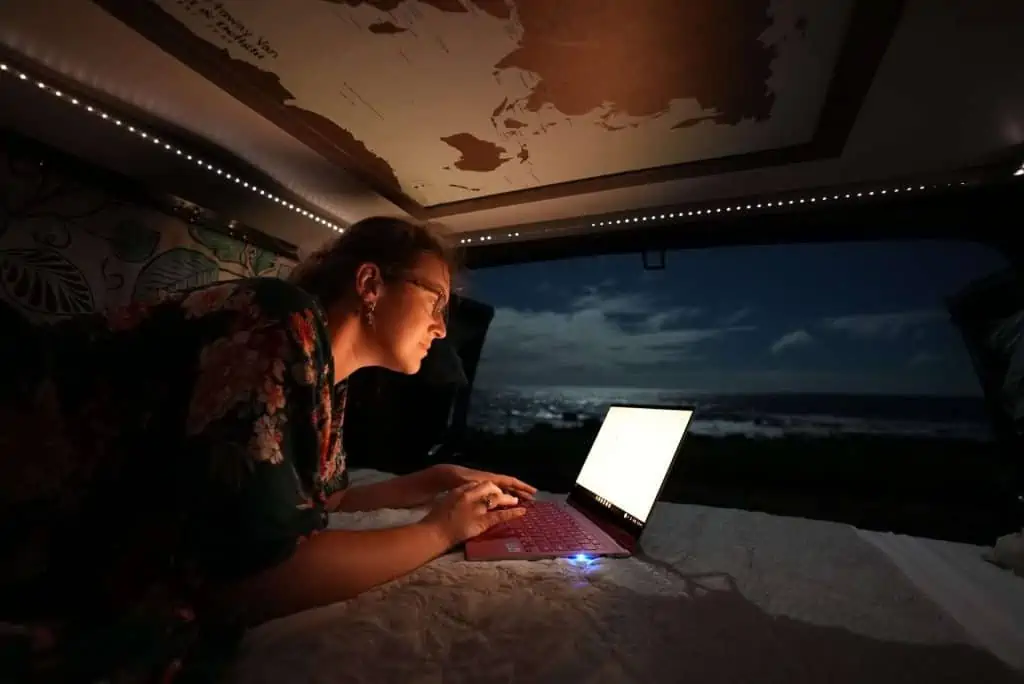 What Is the Best Way to Install a Sleep Number Bed in an RV?
It's simple to install a Sleep Number bed in an RV.
Begin by putting together the foundation and foam supports for the edging.
The air chambers must then be connected to the unit's air pump.
Some RVers create holes on the floor under their mattresses to store the air pump in the basement or a storage compartment beneath the bed.
To operate and make changes, the pump will need a 110V electrical connection.
The air pump will inflate the mattress after you connect it in.
Next, place a foam topper on top of the mattress and zip it up.
After that, make your bed and get some rest.
Related: RV Sofa Bed Mattress: All You Need To Know
Is it necessary to plug in Sleep Number beds?
To make modifications, you must connect the air pump for the mattress into an electrical outlet.
It requires no extra modifications and utilizes a typical residential-style electrical outlet.
Because you may not have an electrical outlet in a suitable position, putting a Sleep Number mattress in your RV might be difficult.
You may need to use an extension cable or find another means to connect it in.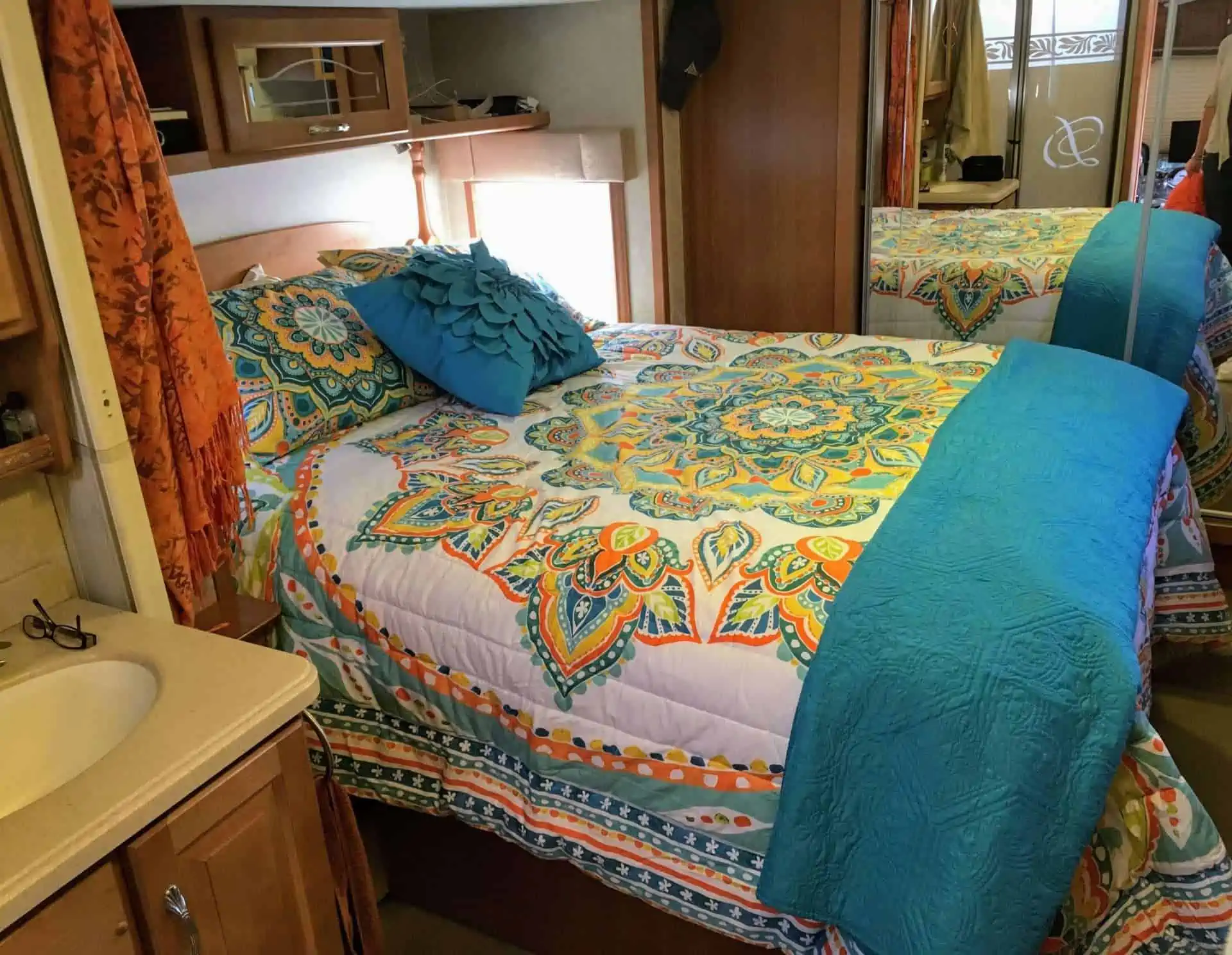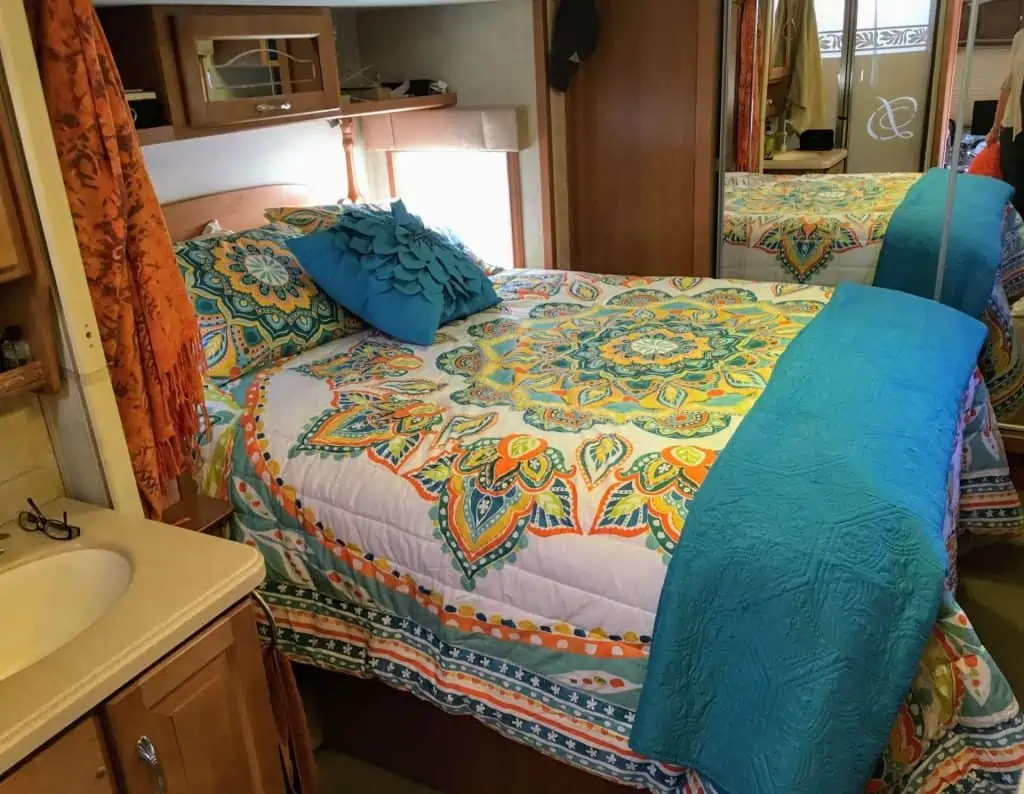 When the power goes off, what happens to Sleep Number beds?
The mattress will stay firm if there is a power outage or if your RV is not linked to electricity.
There's no need to be concerned about your mattress deflating.
You won't be able to make any modifications until the air pump is powered up again.
The bed will not make any automated adjustments during this period.
Is a Sleep Number mattress out of your price range?

Invest in an RV Mattress Topper for a more comfortable RV bed.
Related: Can a Regular Queen Mattress Fit in a Camper or RV?
Using an RV Sleep Number Bed to Travel Through the Mountains
If you're traveling through the mountains, Sleep Number suggests lowering the mattress firmness.
This will assist to prevent any problems with air expansion caused by height changes.
Overinflating the mattress and damaging the pressure valves if the hardness is not reduced.
The mattress may potentially explode in the worst-case circumstances that we've heard of!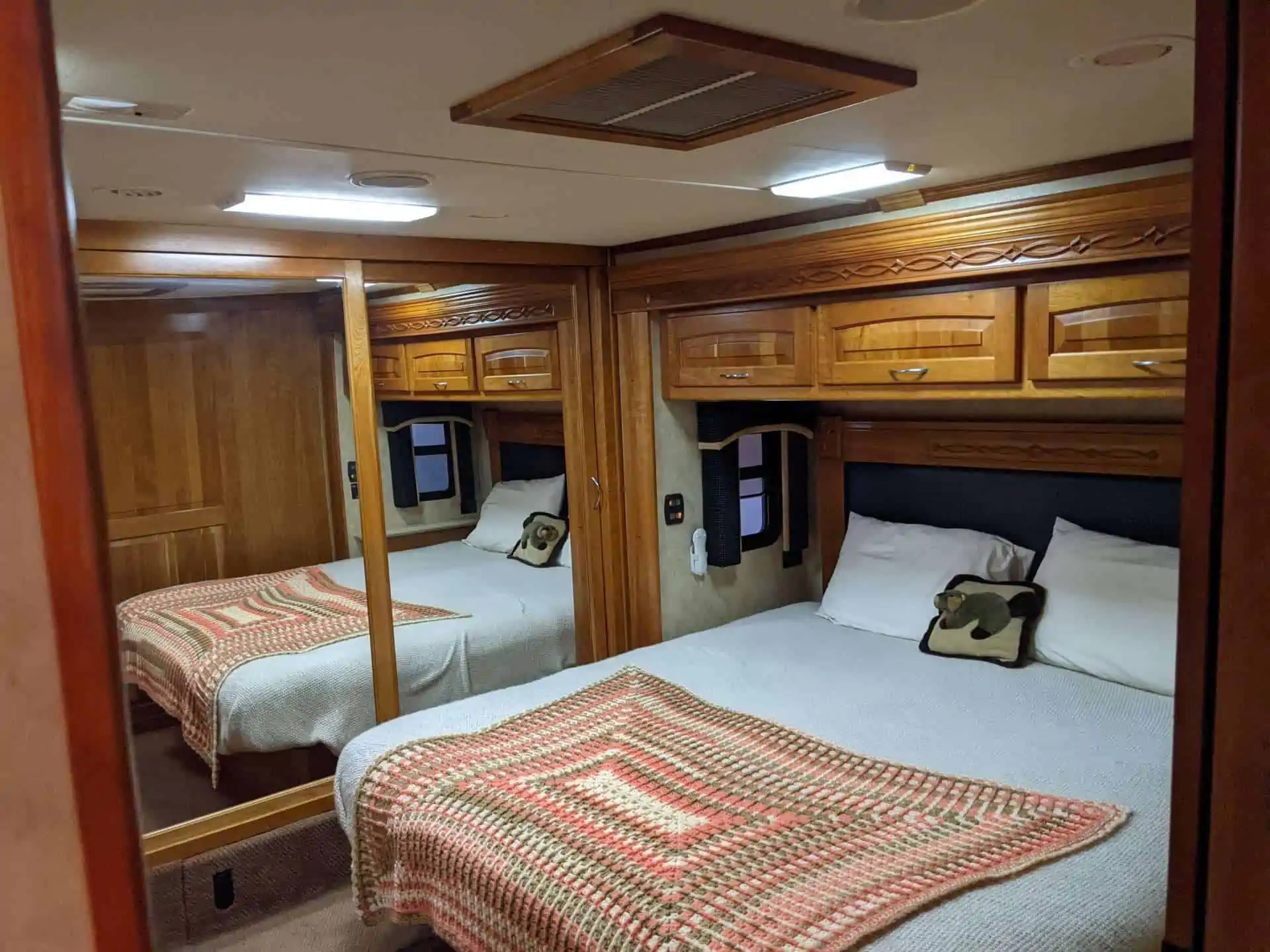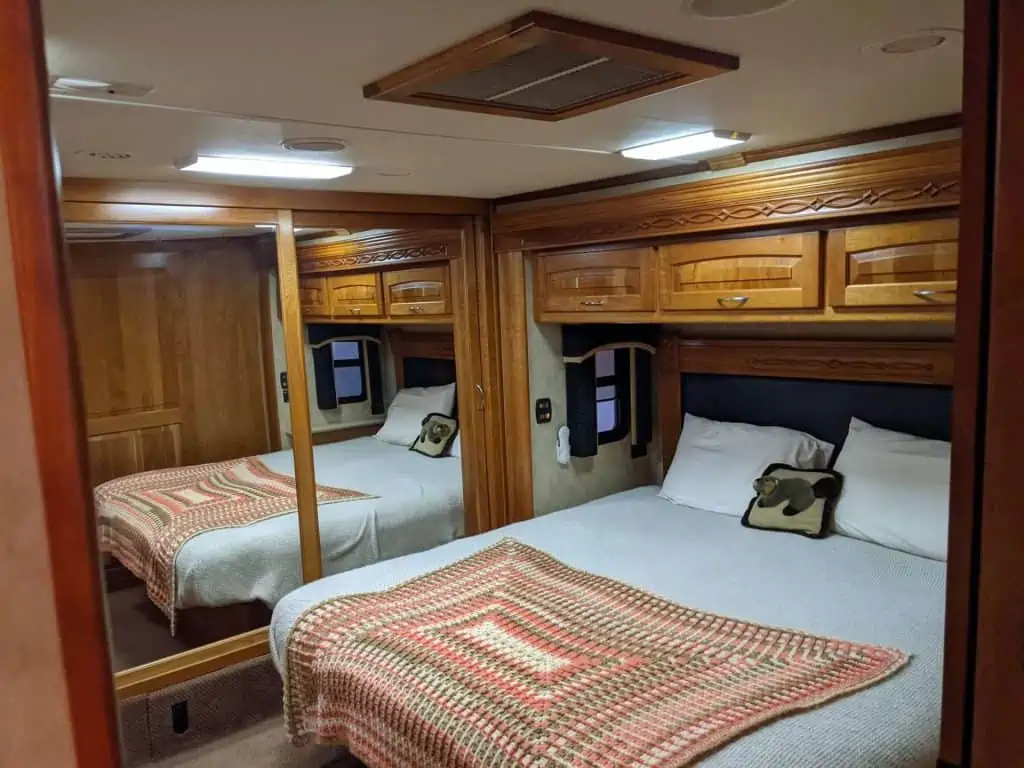 How Long Does a Sleep Number Bed Last?
Many Sleep Number mattress customers receive more than ten years out of their purchase.
However, it is generally recommended that your mattress be replaced every 7 to 8 years.
The beds from Sleep Number come with a 15-year limited guarantee.
However, after the first year, you must pay 30% of the repair expenses, with your liability increasing by 5% each year.
Is an RV Sleep Number Bed a Good Investment?
It's critical to have a decent night's sleep in an RV, particularly if you love big activities.
You want to sleep comfortably whether you're using your RV for leisure reasons or full-time travel.
The mattress in your RV will almost certainly need to be replaced.
It might be costly to upgrade to a Sleep Number bed in your RV.
It is, however, worthwhile if you value your sleep and are ready to pay for it.
Each morning, your joints and muscles will thank you.
Which mattress would you select if you had to update your RV mattress?
Let us know in the comments section!