Do you own an RV? If so, it's important to have a comfortable place to sleep while on the road. A custom RV mattress can make all the difference in the world when it comes to getting a good night's rest.
In this blog post, we'll discuss some of the best places to order a custom RV mattress.
We'll also provide tips on how to choose the perfect mattress for your needs.
So, whether you're in the market for a new mattress or just curious about what's available, read on!
Considerations When Purchasing a Custom Mattress For An RV
There are a few things to consider before purchasing a mattress that may or may not meet your requirements.
RVs are vehicles (which is why they are referred to as recreational vehicles).
And, unless you want to live in yours full-time, you're unlikely to utilise it often.
You don't want to acquire just any bespoke mattress, depending on how long you expect to keep the rig, how frequently you use it, and who will use it.
Determine what key features it should include first.
When it comes to custom mattresses for RV usage, there are many different styles and pricing to consider, so keep reading to learn all you need to know before making a purchase.
Related: Best RV King Mattresses of 2023
Custom RV And Camper Mattresses: A Comprehensive Guide
Before purchasing a new RV mattress, you should ask yourself a number of things. It's possible that you won't need to go bespoke.
So, before you spend any time or money, let's have a look at some of the most crucial factors to consider when purchasing a new RV custom mattress.
What Is A Custom Mattress And How Do I Get One?
A custom mattress, on the other hand, is one that may be customised in a variety of ways.
Different websites will enable you to do things in different ways, but in most cases, you can do the following:
Width
Depth
Length
It's constructed of a variety of materials.
Softness/firmness ratio
Even cutting corners is sometimes necessary (if you need an odd-shaped bed)
Related: Breaking Down a Mattress and Box Spring: A Step-by-Step Guide
Is It Necessary To Get A Custom Mattress?
Only if you can't locate a mattress on the market that meets your demands and requirements do you need a bespoke mattress.
If you can't locate a mattress that fits in the area available on your RV mattress platform, you'll need a bespoke mattress.
Finally, unless you're ready to cut a foam mattress yourself to make it work, you'll need a customisable mattress if you need it cut or trimmed to match the shape of the platform.
There's no need to go bespoke if you can locate a mattress that meets all of your needs in terms of size, comfort level, materials, and cut.
Related: How to Prevent Mold Under RV Mattress?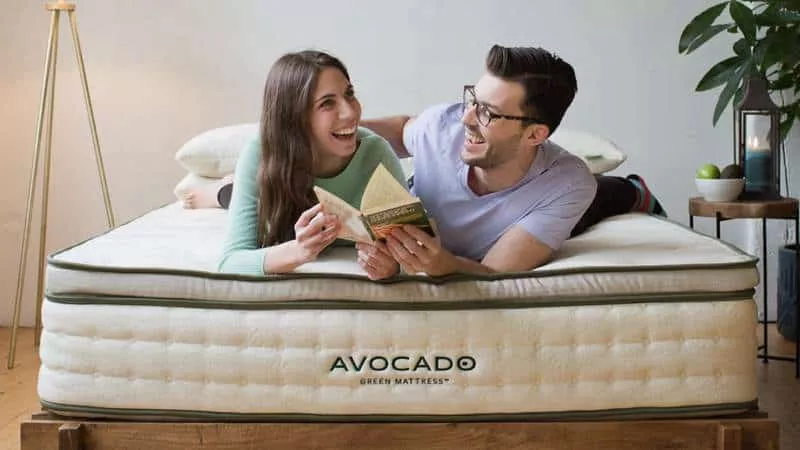 Corners: Custom vs. Customizable vs. Custom-Cut
A bespoke mattress has the precise measurements you want, but it is not the same as a standard-sized bed found at a home furnishings shop. You'll very certainly be able to choose the material (which might be softer or harder) as well as the thickness.
A short RV queen or RV king size mattress are examples of bespoke mattresses. Certain RV bunk beds fall into this category as well. To put it another way, these are beds that are in stock and ready to ship, rather than ones that need special/specific specs.
A customisable mattress allows you to choose the size (dimensions) and depth of your RV mattress, as well as the kind of foam utilised. Because they are constructed to your precise requirements, these beds are absolutely made-to-order.
A custom cut corner mattress is exactly what it says on the tin. It's a mattress custom-made to meet the angles, radius, or cutouts required to complement your existing mattress or platform. These are, once again, made-to-order.
Related: 2023 Bear RV Mattress Review
Custom Mattresses: What Are They and How Do They Work?
You can have practically any style of mattress produced even if you have a recreational van.
For the most part, you have a choice of materials.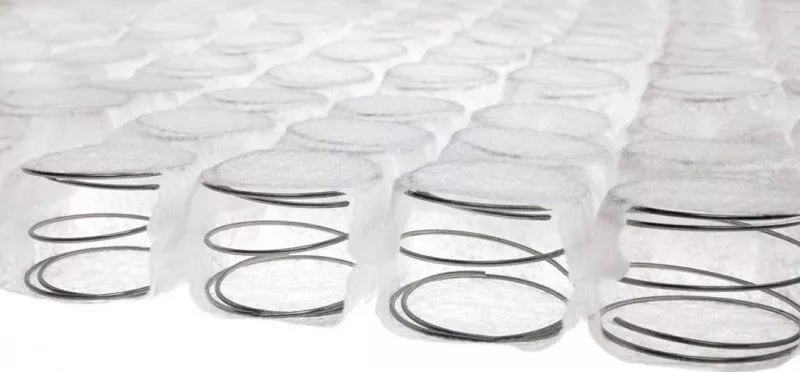 Because foam mattresses have become so popular, the only option is no longer merely innerspring.
Here's a short rundown of how different materials compare.
Almost all of them come in a variety of hardness degrees.
And, in most cases, you may buy high-quality materials for an extra fee.
#1. Foam Memory
Memory foam has gone a long way in recent years.
Gel memory foam is a popular choice for the top layer of any foam-based mattress these days.
It's considerably cooler to sleep on and doesn't'mold' you to your position as much as traditional memory foam does.
Tochta made me an unique RV memory foam mattress (the Utopia). It's by far the best mattress I've ever slept on!
#2. Latex
Latex is a natural product manufactured from rubber tree sap. It may be made entirely of natural latex or a combination of natural and synthetic latex.
Synthetic mixes are less expensive.
Although natural latex is chemical-free, practically all foam mattresses include polyurethane foam in one or more layers, which contains chemicals.
#3. Foam
It's nearly usually poly-foam or polyurethane foam when you see only 'foam' or 'high-density foam' stated in the mattress layers.
#4. Hybrid
A hybrid mattress is one that has both innerspring and foam.
Hybrid mattresses make up a large portion of today's conventional mattresses.
#5. Innerspring
Innerspring mattresses are perhaps all too familiar to you.
They've been around for more than a century.
Foam mattresses have gone a long way, but you may prefer them these days.
Any bespoke mattress for a new camper bed would almost certainly have to be all foam.
Where Can I Get A Custom RV Mattress?
So, where do these 'unicorn' mattresses originate from, and how are they made?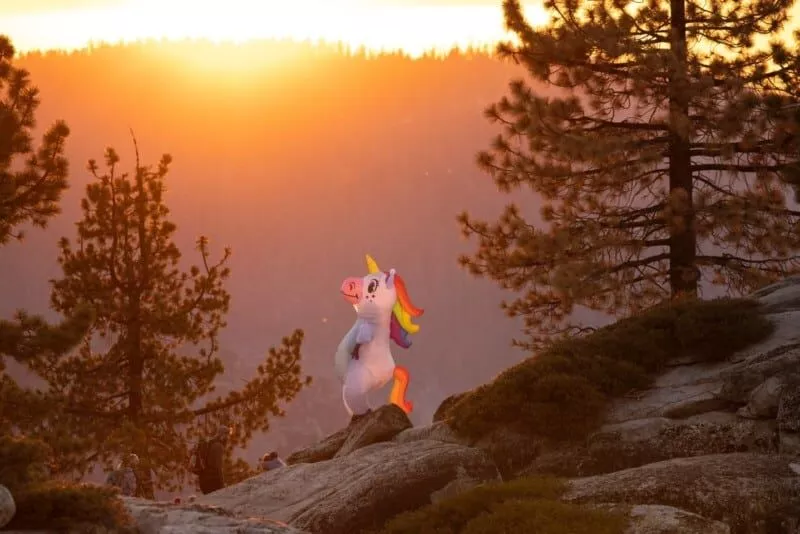 You may obtain a custom-made camper mattress from a couple wonderful shops online.
Don't be put off by internet ordering. The majority of businesses provide a money-back guarantee (sleep trial) and delivery swiftly through FedEx or similar services.
You may test it out and return it if you don't like it.
Be warned that shipping to Alaska or Hawaii normally incurs an additional fee.
Here are five businesses that we admire:
#1. Tochta
This is the gold standard for getting the correct size and tailored feel for your custom-made RV mattress (they even have a dual-zone mattress!).
Using their own RV mattress maker, you can complete all of the sizing and buying online (shown below).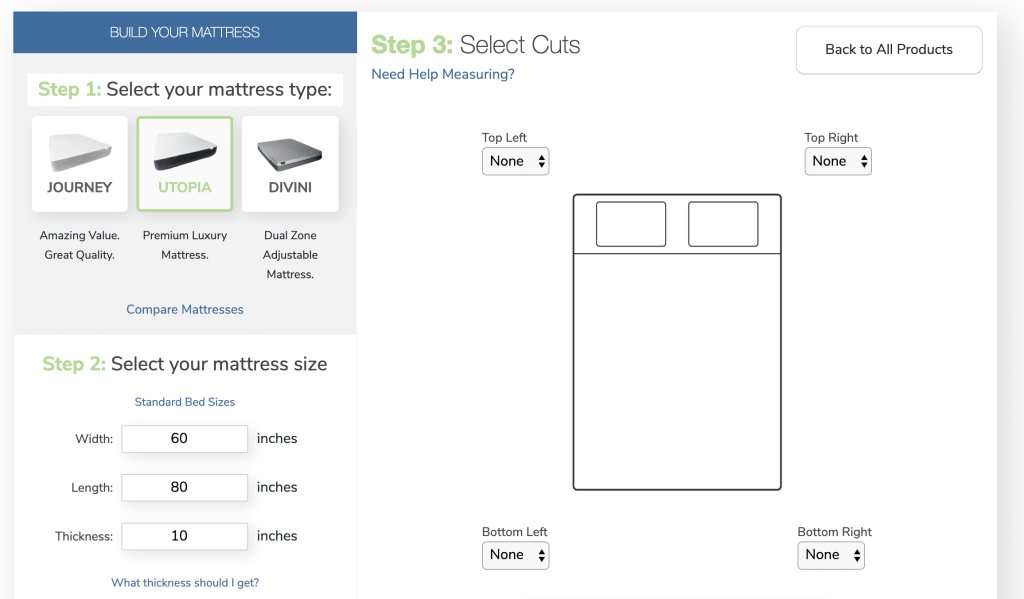 Ordering is a breeze, and they provide excellent customer service to boot.
#2. Mattress Insider
Another top-of-the-line firm that makes personalised RV mattresses is Mattress Insider.
They also offer a bed-builder website (seen below), but there are a few cut varieties that you can't purchase without phoning the firm.
It's simply another little annoyance where Tochta has them beat.
#3. Brooklyn Bedding (only available in home sizes)
Customizations are available from Brooklyn Bedding, but only in standard 'house' mattress sizes.
If your RV has capacity for a conventional queen or king bed, you may purchase one from them and customise the feel, dual sides, comfort layer, coil type, top fabric, and other features.
#4. Mattress Manufacturing Company
This firm allows you to customise the length, breadth, and height of your mattress.
If you need your custom-made mattress for an RV corner cut, we can do that as well.
Mattresses with hinges and mattresses with strange shapes are also available.
#5. Mail-Order Foam
This firm provides various foam varieties as well as mattress sizes, custom measurements, and depth.
Memory foam, Dunlop latex, and other products are available.
Order Once, Measure Twice
This is something that cannot be overstated. Nothing is more frustrating than obtaining a custom-size RV mattress only to discover that it is both incorrect and your fault!
This is why it's important to take measurements of both the mattress and the RV bed base.
Whether you have a travel trailer or a motorhome, the beds on these vehicles might be oddly shaped and sized, so you must be precise when measuring.
Measure the mattress's length, breadth, and depth, as well as the space it rests on.
Decide if you want to purchase a thicker bespoke RV foam mattress or go with the same depth.
What Is The Best Way To Find Bedding For Custom Mattresses?
There are a few locations where you may obtain custom RV bed linens.
Some provide pre-sized sheets, while others allow you to request bespoke sheet sizes.
Cedar and Silver's photo
Fitted sheets and standard-sized sheets are available.
They also provide a variety of mattress depth options.
Tochta also sells sheets in more popular sizes and allows you to choose the depth.
They provide a custom sheet builder feature, which allows you to obtain almost any size sheet you need.
You may choose the precise measurements of the RV sheets you want right here.
A custom-size mattress pad and cover may also be ordered.
Here's another option for you to consider.
Your sheets may be customised in length, breadth, height, and colour.
A custom-sized mattress is also available, but it cannot be ordered online. Instead, you must make a phone call.
Is It Possible To Cut A Memory Foam Mattress?
Yes, a memory foam mattress can be sliced! It just requires a long, sharp knife. (A sword might be useful here, haha!) No, really.)
You could simply cut those two or one full-sized foam mattresses into RV bunk sizes, creating new custom-cut mattresses!
You can also cut a mattress topper to lay on top of your mattress or turn a queen into an RV queen by making the angle or notch you need for a cut corner.
The options are limitless!
Conclusion
When you need to replace the ludicrous one that came standard in your new RV, having the option to construct your own bespoke foam mattress for RV usage is invaluable.
There are a few locations where you can obtain a custom-made RV mattress, and we've listed a couple of them below.
Don't be put off by the fact that they aren't much more costly than regular-size RV beds.
Just make sure it's not anything that will make you hate the nights you'll be spending in your RV on vacation!